Studio Minuit Forgers and Artists - True Stories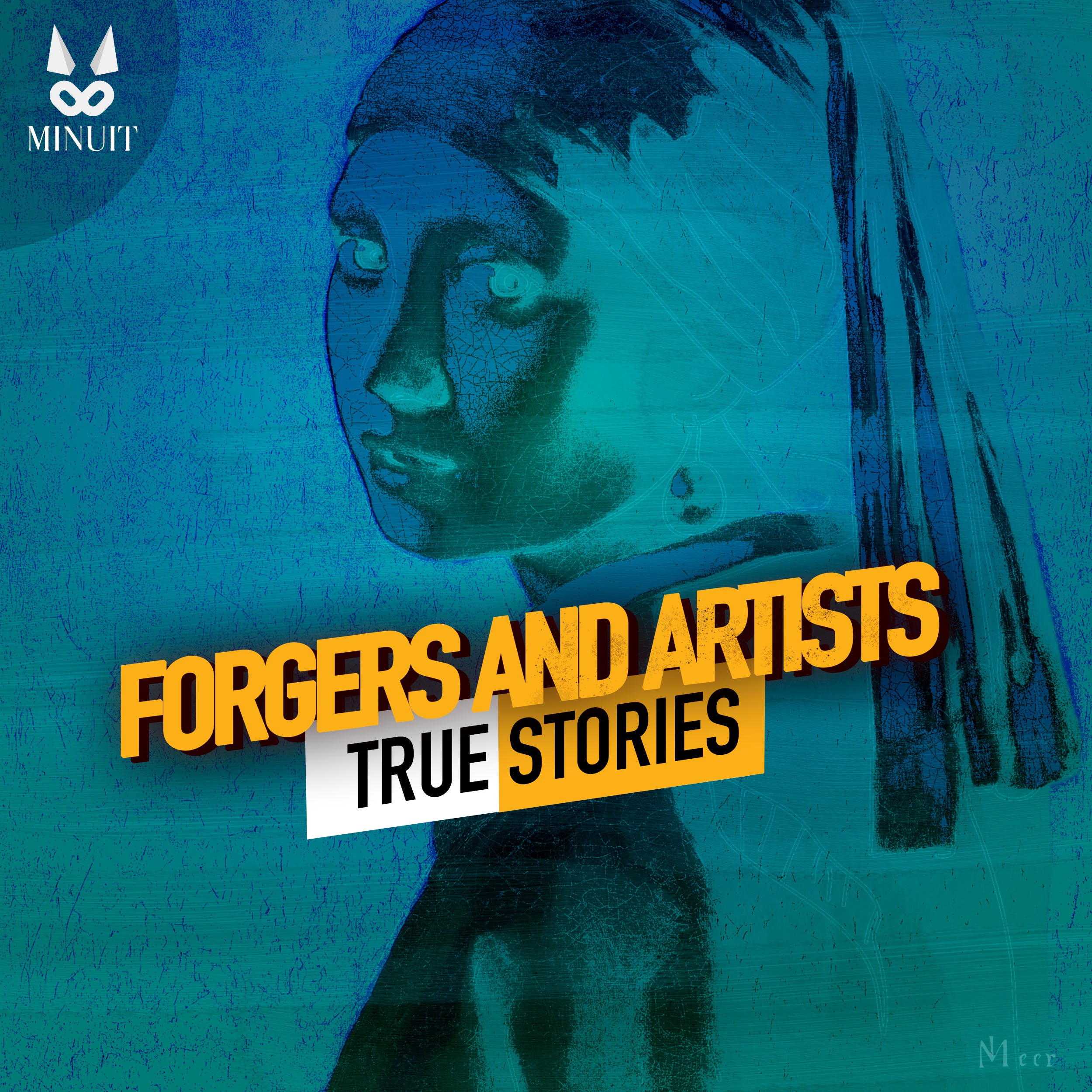 Pour vous abonner
https://subscribe.acast.com/635d2ace82b77a0012315bbe
According to experts, 30% of the paintings circulating on the art market are forgeries. Are any of them on your walls? Some forgers even claim their creations hang in the world's most famous museums. Truth? Urban Legend? Who knows...Fernand Legros, Wolfgang Beltracchi, these names may not mean anything to you, but they've left a stain on art history. These personalities got rich for years, by deceiving the greatest experts and the wealthiest collectors.From imitating the style of famous painters, to counterfeiting books and wines, they conned thousands of people with their innate talent: swindling. Listen to the incredible stories of the greatest forgers in art history in Forgers and Artists, True Stories.
Hosted on Acast. See acast.com/privacy for more information.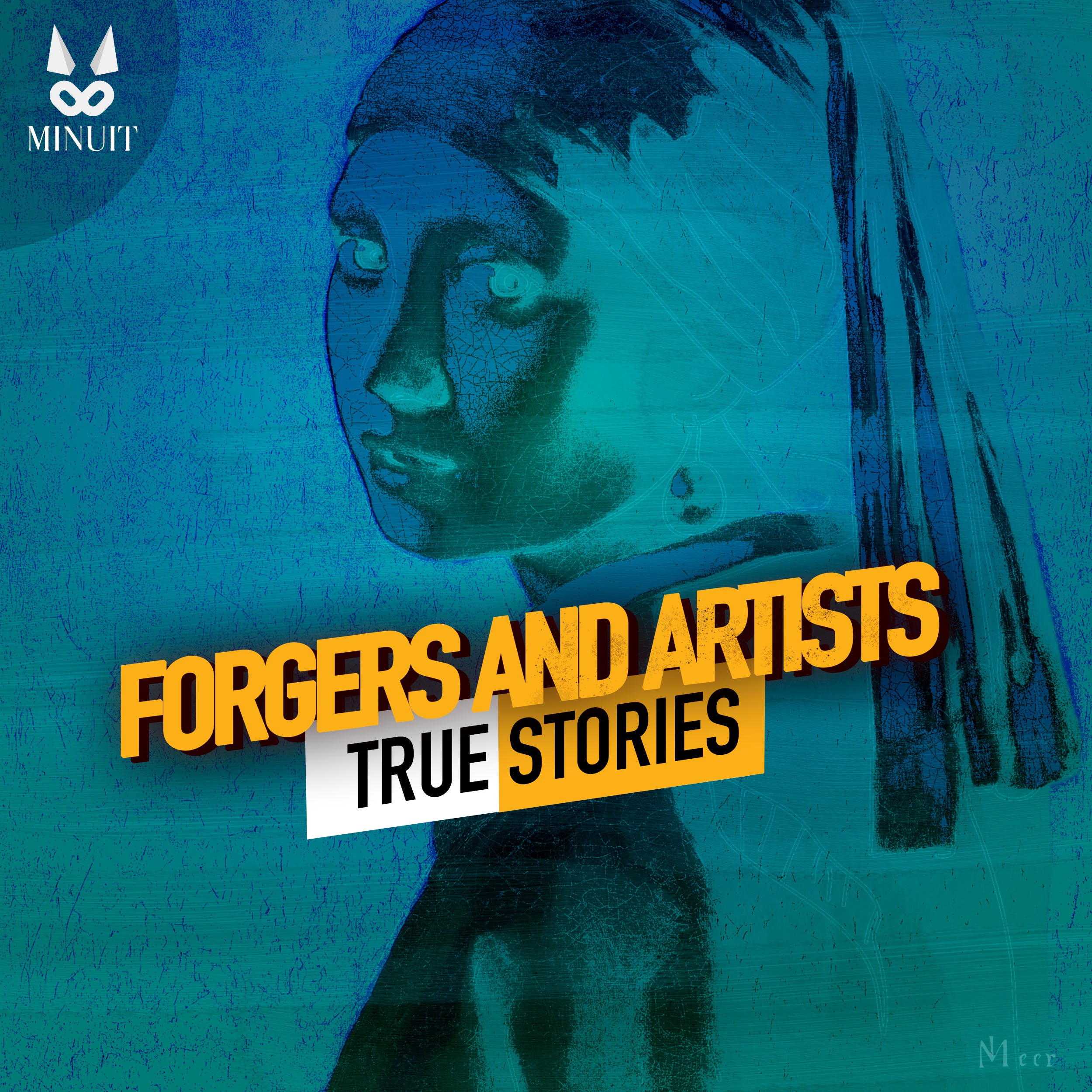 Joyce Hatto (10:52)
Joyce Hatto was born on September 5, 1928 in Saint John's Wood, London. As a pianist, she performed on various stages, but was expelled from the Royal Academy in London. She wandered from small concerts in England to recitals. She taught for a few years at Crofton Grange, a boarding school for girls in Hertfordshire, a county in England north of London. The critics attending her performances judged her mediocre. They even expressed doubts about her ability to play Mozart or Rachmaninoff. So, why is she one of the best-selling pianists of the 20th century ?
Hosted on Acast. See acast.com/privacy for more information.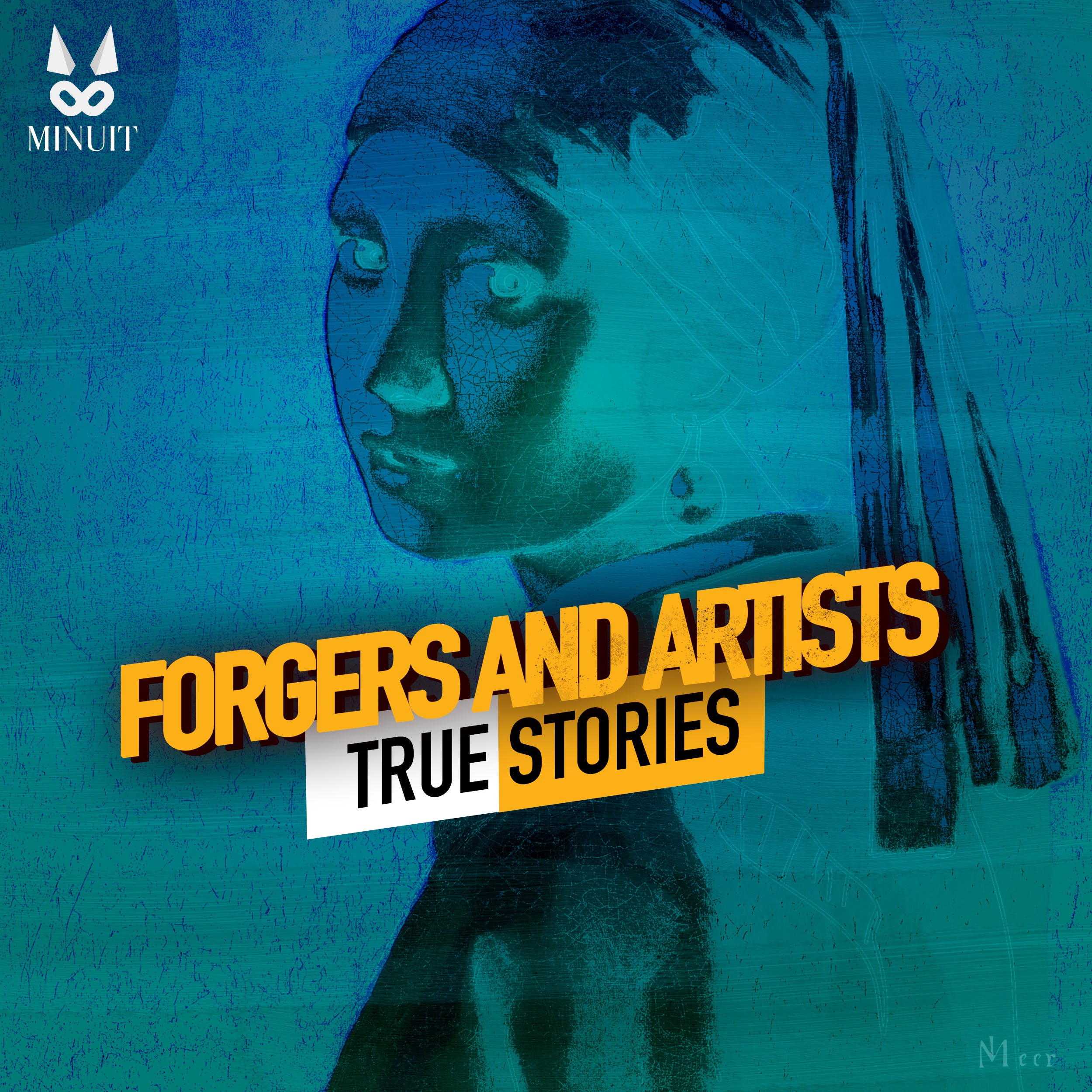 Maximilien-Théodore Chrétin (11:34)
Maximilien-Théodore Chrétin is a painter and sculptor. Born in Paris in 1797, he was a student of the painter Guérin and the engraver Simon Pradier. First a sailor, then a paper maker, he was a drawing teacher.A canal was discovered in Nérac in the Garenne park in 1832. Excavations, subsidized by the State, were then organized and the remains of a Gallo-Roman villa and numerous mosaics were unearthed. It was only natural that the city councilor of Nérac, Mr. Lespiault, entrusted the supervision of the excavation site to his local expert, Maximilien-Théodore Chrétin. The artist exhumed a dozen inscriptions and medallions dealing with the Roman emperor Tetricus, his wife (until now unknown) and his son.Except that, in 1834, the Académie des inscriptions et belles lettres proclaimed these inscriptions to be false...
Hosted on Acast. See acast.com/privacy for more information.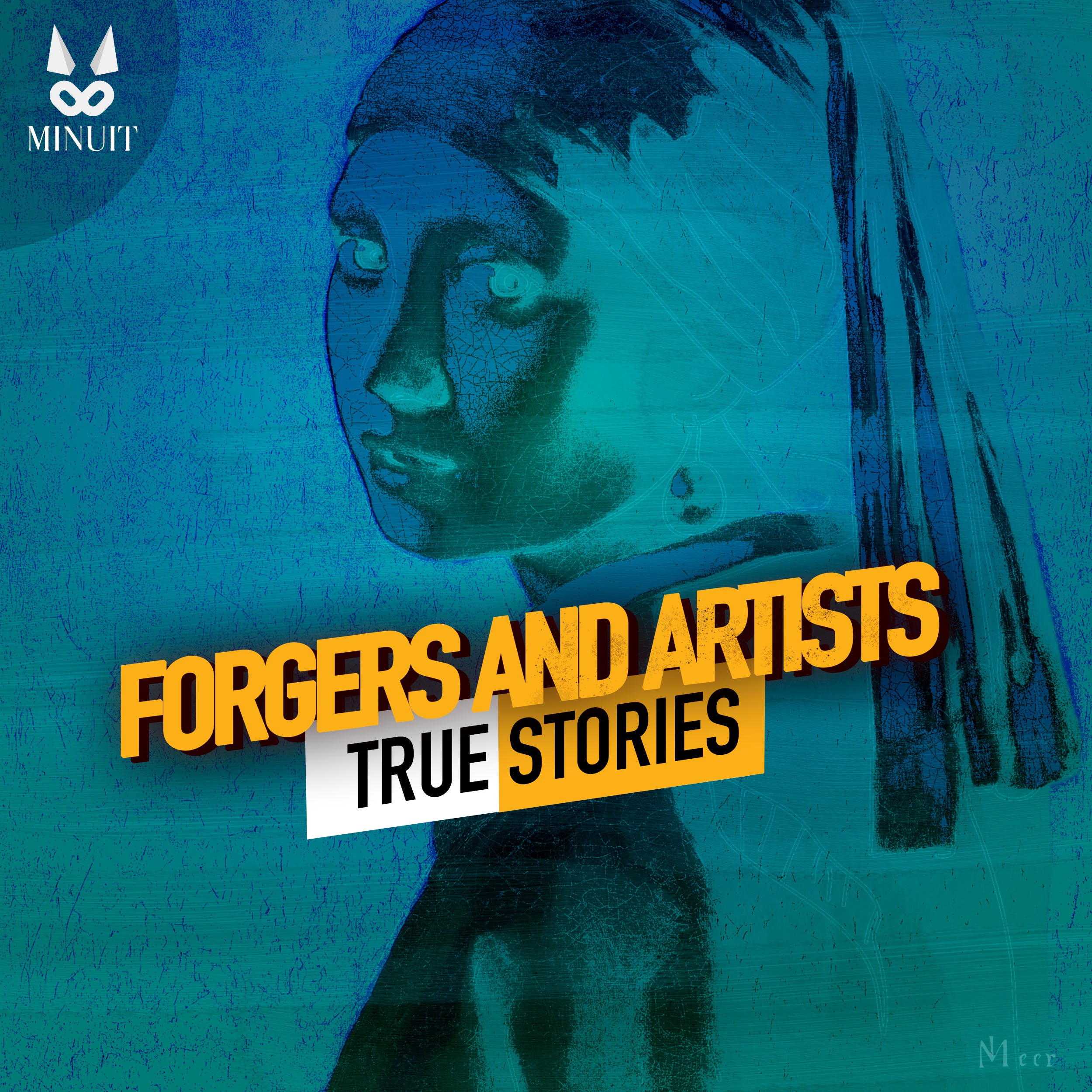 Michael Barret (7:44)
Jack the Ripper. The name makes one shudder. For some, he is a fictional character who, by definition, never existed. For others, he represents the most interesting police mystery in the history of criminology. His murders of prostitutes in 1888 are real, as is the mystery that surrounds them. With so much confusion, it is easy to understand why Michael Barrett's revelations were so important. According to him, Michael Barrett was the author of the "original Jack the Ripper diary" and his wife, Anne Graham Barrett, wrote it by hand from his typed notes and sometimes under his dictation...
Hosted on Acast. See acast.com/privacy for more information.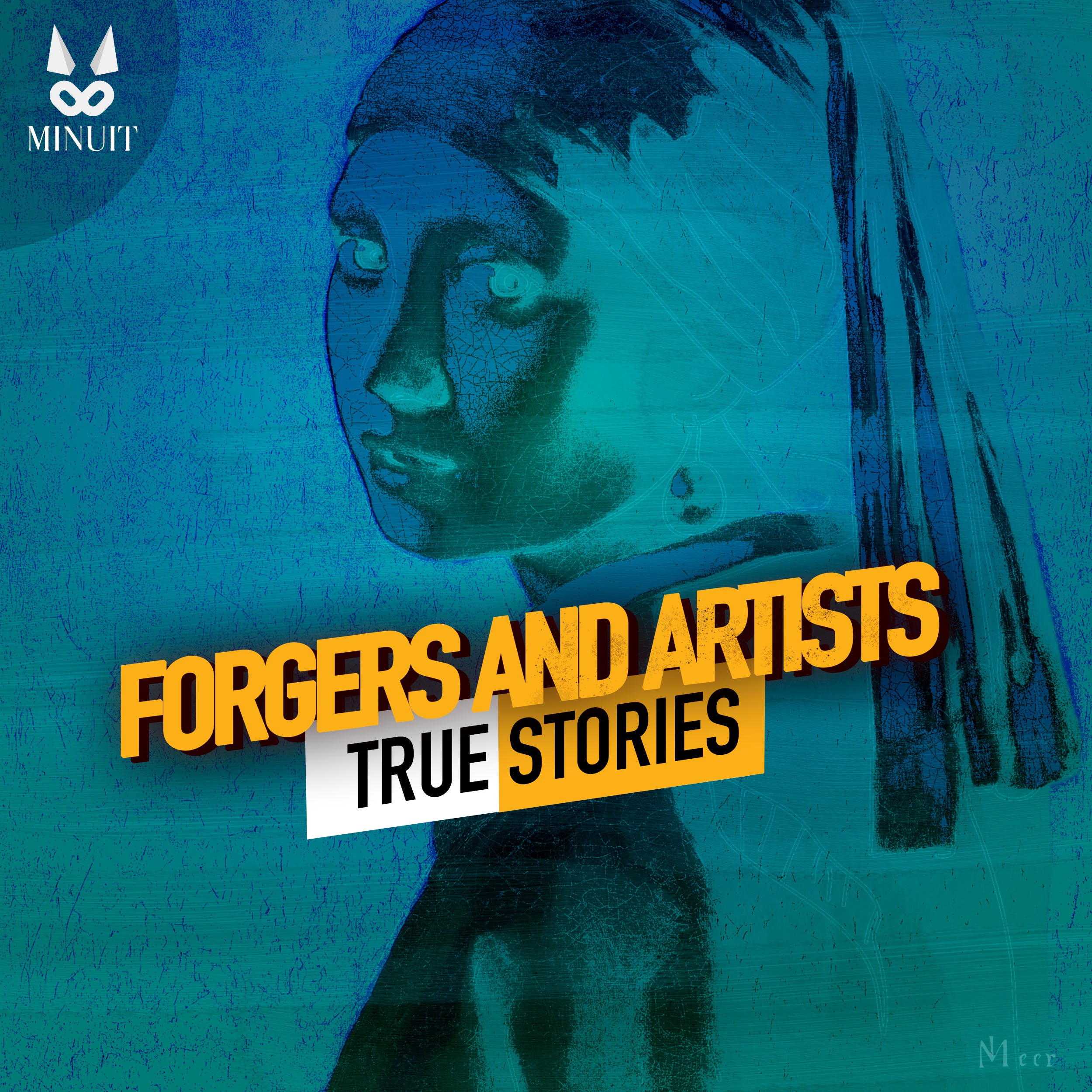 Adolfo Kaminsky (9:41)
During the Second World War and for 30 years, Adolfo Kaminsky, born in Argentina on October 1, 1925, was a forger. Not for money, not for fame or to denounce a corrupt system, but to save lives, with equality between men as the only rule. Adolfo Kaminsky was born of Russian Jewish parents who were first forced into exile in Argentina after Tsar Nicholas II of Russia published the October 1905 Manifesto. The pogroms drove them to Marseille where they thought they were safe. But they were expelled as "reds" after the Russian Revolution of 1917. They arrived in Turkey, near Istanbul, where they survived in extreme poverty. It was there that Adolfo was born, forever marked by the idea that a piece of paper gives a man his value in the eyes of others. In an interview with Hassina Mechaï in 2017, he explains that he understands those years that identity papers give "the right to have rights."
Hosted on Acast. See acast.com/privacy for more information.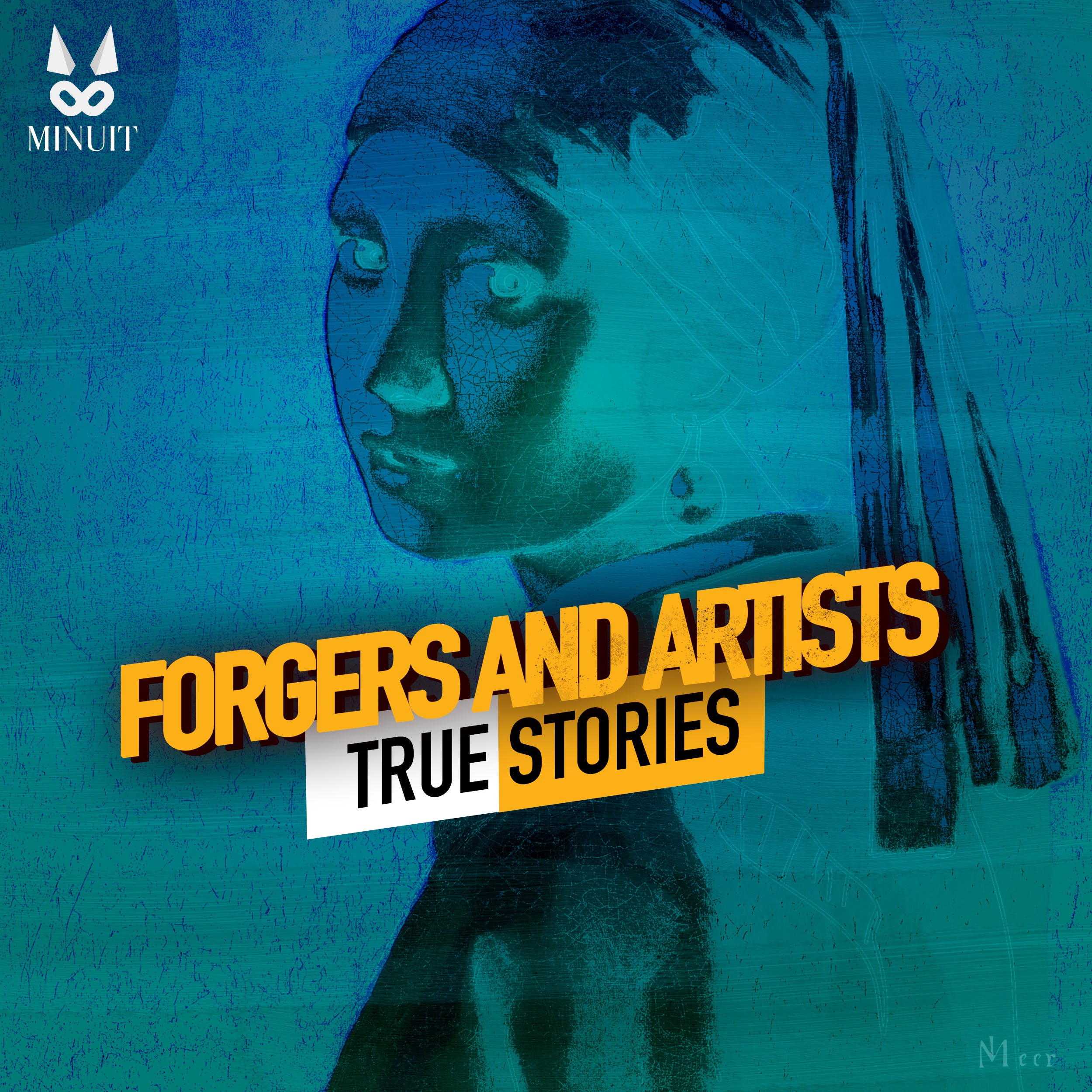 Rudy Kurniawan (12:05)
Of Rudy's childhood, we know absolutely nothing, except that he was born in 1976 under the name Zhen Wang Huang. At the age of 24, he showed up at a store called Cellar Door Fine Wines with a bottle of wine in his hand, a 1998 Cabernet. He explains to Kyle Smith, the co-founder of the shop, that it is not to his taste and wants to sell it. From there, a friendship built around the love of wine is born. Paul Wasserman, who also works in the store, spent his childhood near Dijon and is a fine connoisseur. He joins the duo for hours of discussion and teaching. Kurniawan makes him his mentor. He learns very quickly and memorizes all the wines presented to him. He is what we call a "super tester", his senses of taste and smell are developed in an extremely rare way...
Hosted on Acast. See acast.com/privacy for more information.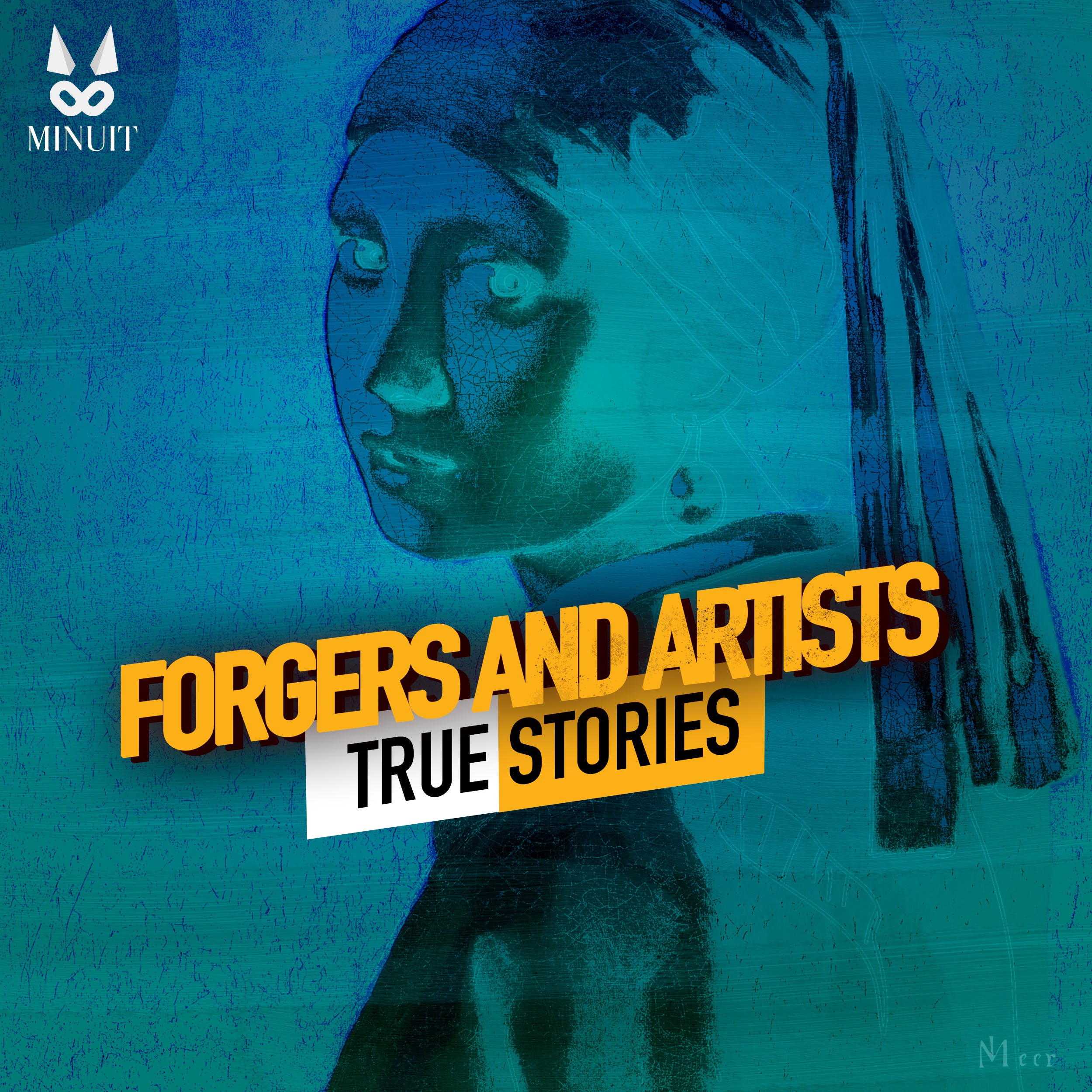 Pei-Shen Qian (9:51)
Pei-Shen Qian, of Chinese origin, born in 1950, is recognized as a full-fledged artist in China where he exhibited portraits of Mao in the 1970s and taught painting. But Pei-Shen also likes abstract art, and the government in Beijing is not happy with this style, which they consider decadent. So he immigrated to the United States on a student visa in 1981 and settled in Queens, a famous district of New York. He studied at the Arts Student League with abstract expressionist painter Richard Pousette-Dart. However, he did not enjoy the same success as in his native country. So, what to do?
Hosted on Acast. See acast.com/privacy for more information.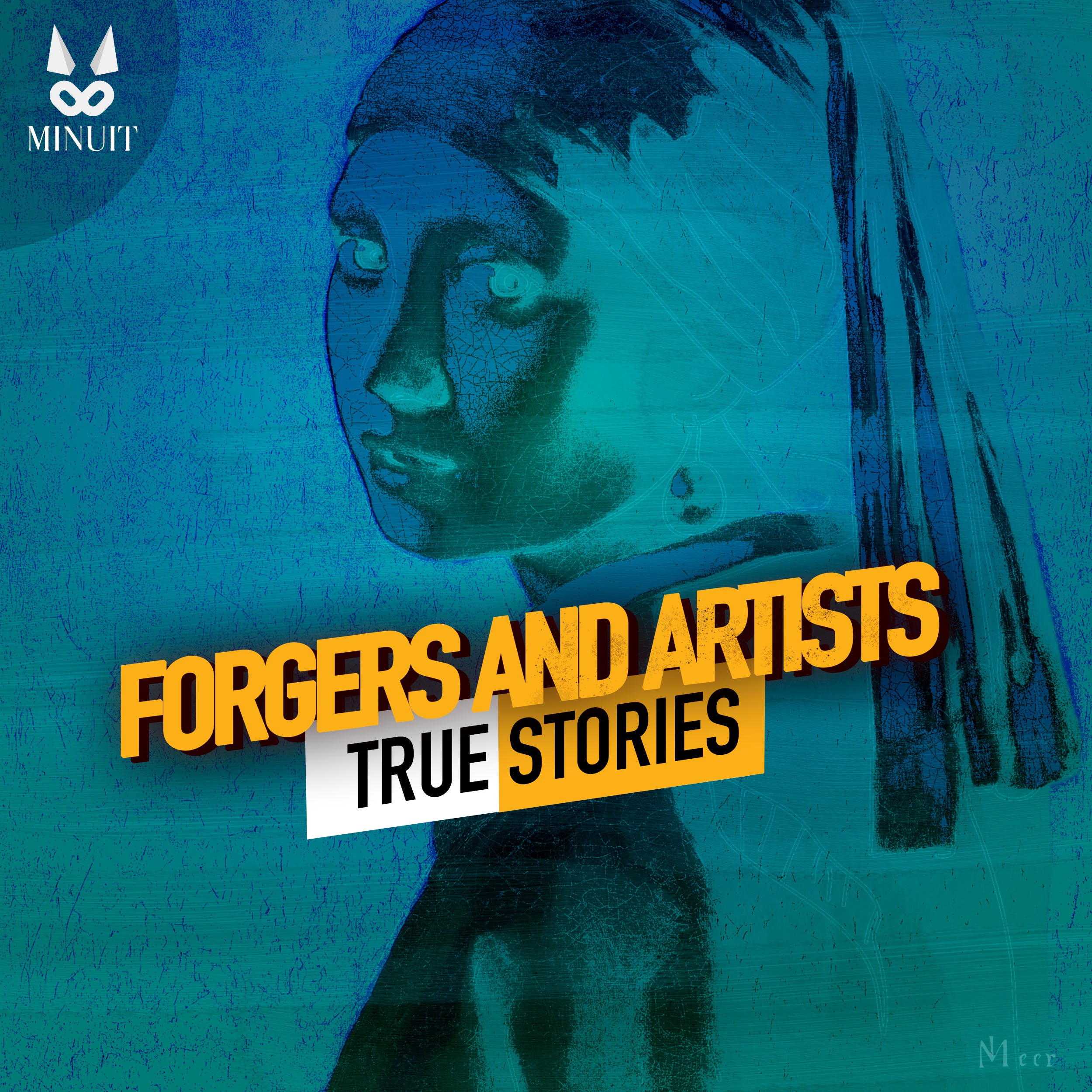 Tony Tetro (9:37)
Tony Tetro is a counterfeiter who recently returned to the forefront following his latest statement: a property of the British royal family hosts three of his forgeries, Prince Charles, more specifically, was splashed by the case. 104 million pounds sterling. That's at least the amount of the triple scam. But let's start from the beginning...
Hosted on Acast. See acast.com/privacy for more information.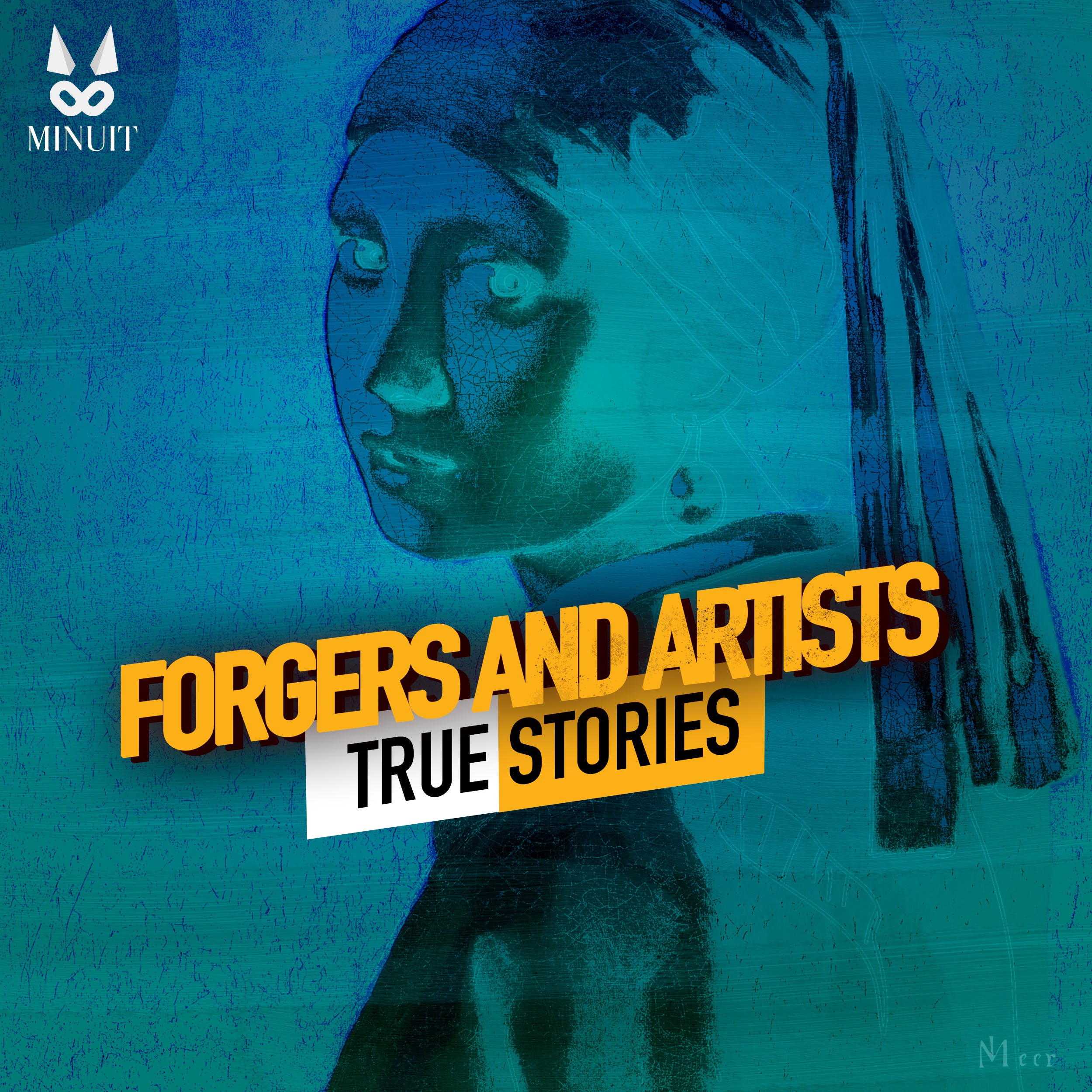 Tom Keating (11:20)
Thomas Patrick Keating is a Briton, born in Lewisham to a poor family during the First World War, in 1917. He claimed more than two thousand forgeries without ever accepting to identify them. At his death, Christie's organized a sale including 204 of his listed forgeries. Where are the rest? Given his talent and the profusion of his creations, you have certainly seen some of them in the museums and galleries you have visited. What made Tom Keating so special? Let's find out...
Hosted on Acast. See acast.com/privacy for more information.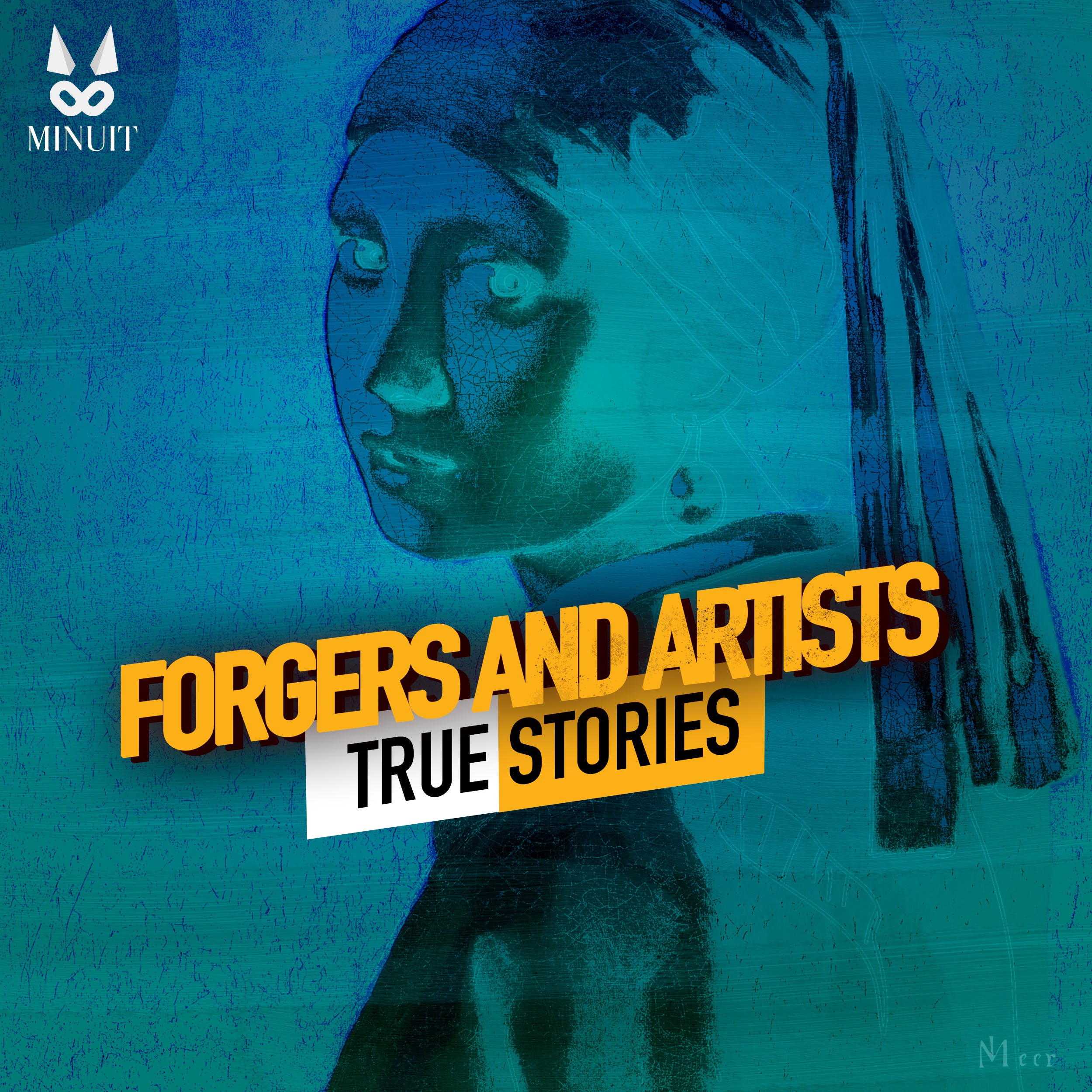 The Greenhalgh family (11:52)
The Greenhalgh name is known in the art world because of, or should I say because of, three of its members. Shaun first, born in 1961, old boy, still living with his parents. He is what we call self-taught. He left school at sixteen and flunked out of the Royal Marines because he couldn't swim. The only thing he is known for is a vague job in a convenience store and no study of art whatsoever. He will however be the one without whom no work would have been produced, the forger.
Hosted on Acast. See acast.com/privacy for more information.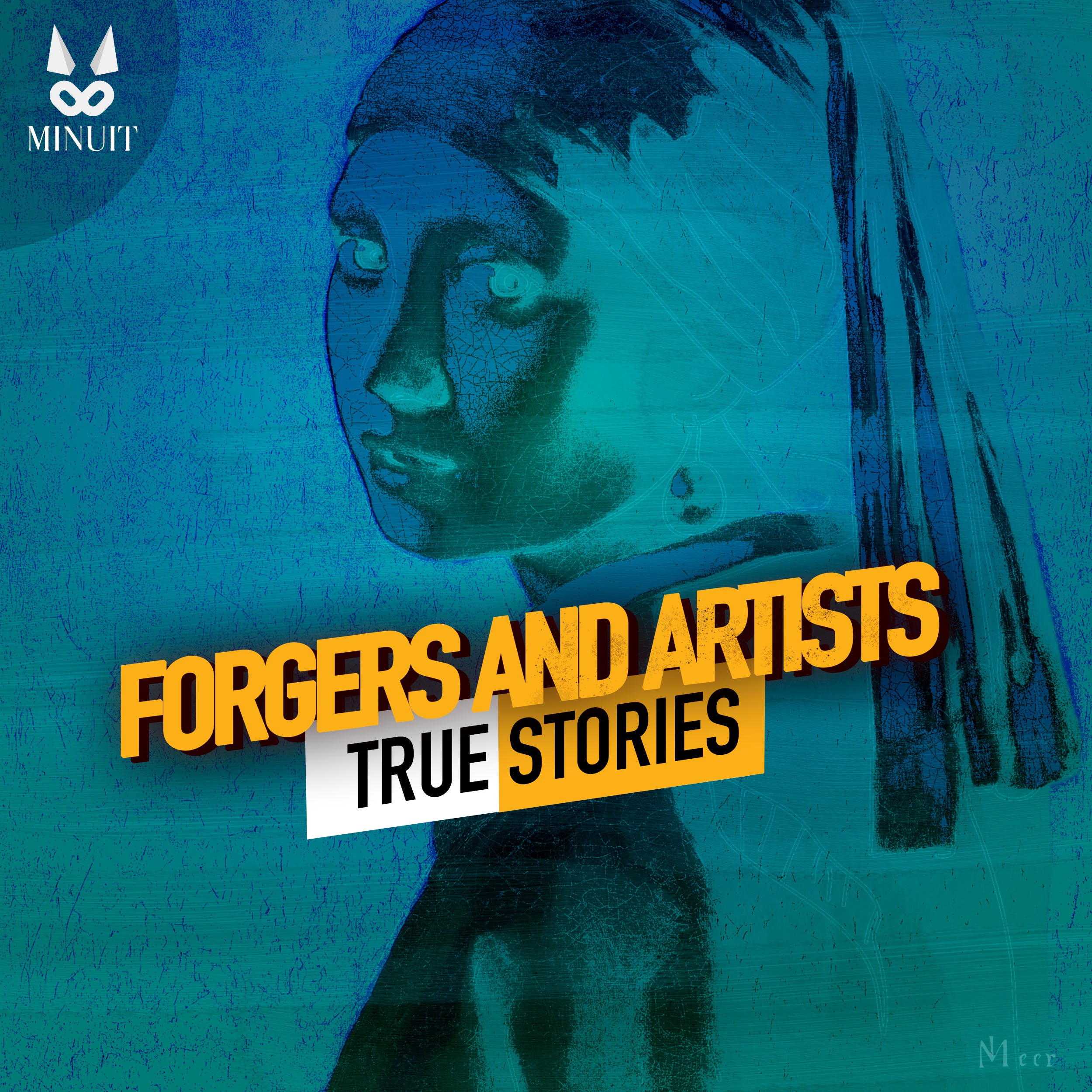 Eric Piedoie le Tiec (11:59)
It's the end of September 2001, in Grasse, a network of traffickers has been dismantled, 200 forgeries have been put under seal. In November 2001, an operation was organized to arrest three people. It took eight years of investigation to bring eleven defendants into the dock and five days of debates to untangle the knots of the story that was to follow. This is the story of Eric Piedoie Le Tiec, known simply as "Le Tiec".
Hosted on Acast. See acast.com/privacy for more information.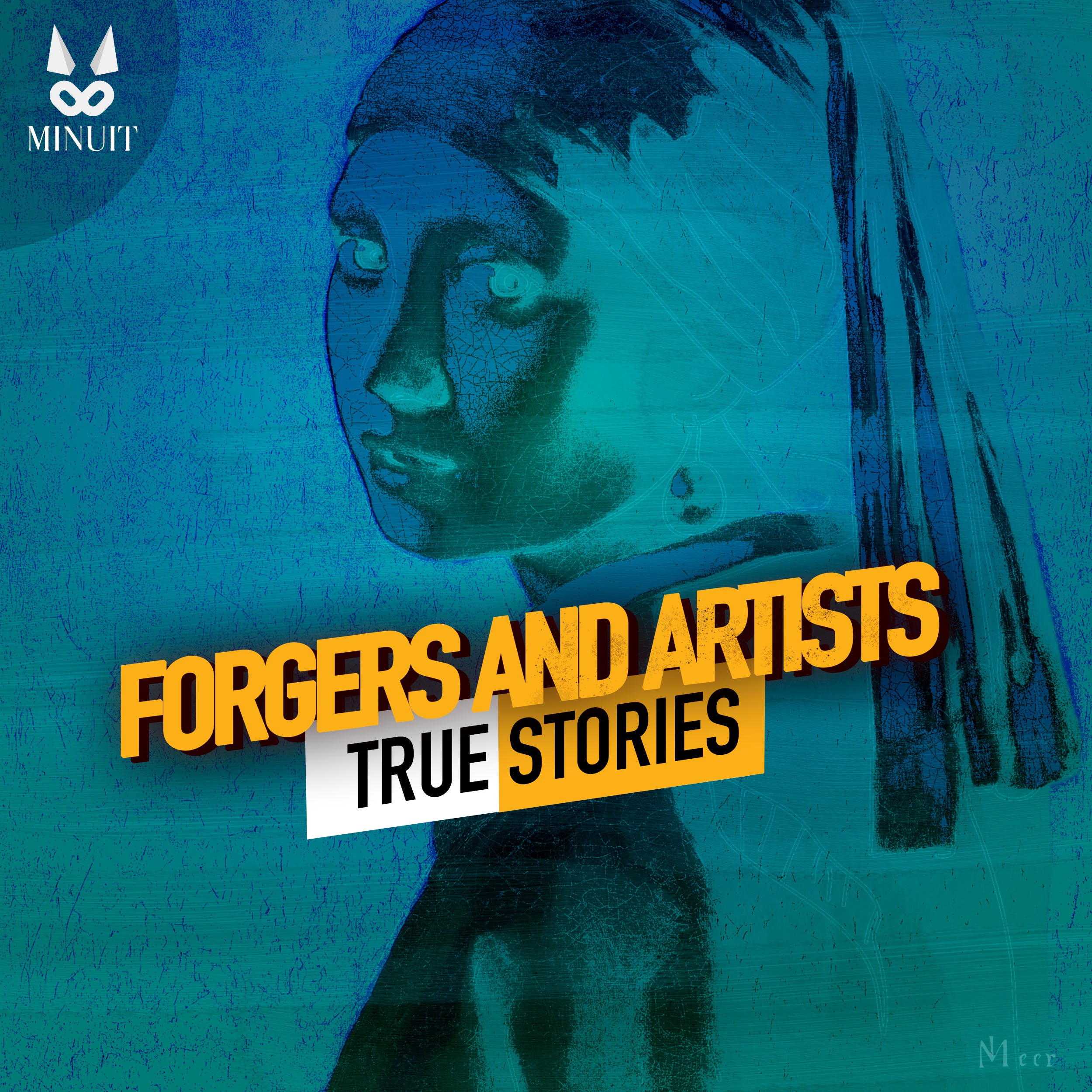 Yves Chaudron (7:04)
The portrait of the Mona Lisa by Leonardo da Vinci was stolen in August 1911 by a worker, the painter-miroitier Vincenzo Peruggia. Employed for several years at the Louvre, he participated in the work of putting the Salon Carré under glass. He knew everyone, the rounds and the security equipment. Since the museum is closed to the public on Mondays, he was locked in on Sunday afternoon. Dressed in a workman's coat, he took advantage of the absence of the staff in the room where the Mona Lisa was stored to simply take it down. At the turn of a staircase, he removes its frame and hides it with his coat. He calmly exits the Louvre, the painted wooden panel under his arm.
Hosted on Acast. See acast.com/privacy for more information.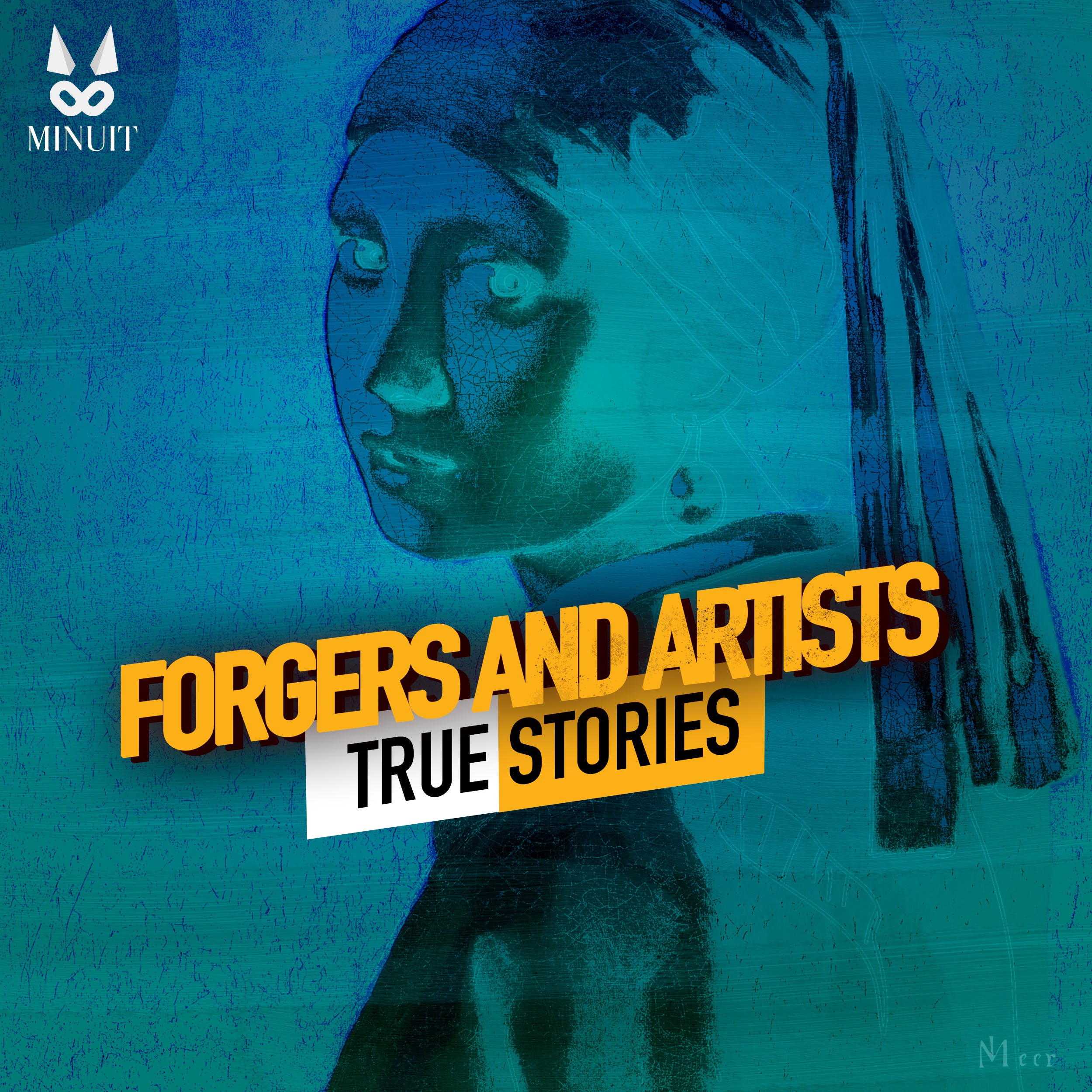 Han Van Meegeren (11:12)
Han van Meegeren was born on October 10, 1889 in Deventer, in the center of the Netherlands. Dreaming of becoming a painter, his ambitions were immediately put down by his father, a rigid teacher, who did not believe in his talent. His parents enrolled him in architecture school, but he secretly gave it up for the Fine Arts. Bartus Korteling, his no less rigid teacher, considered that only works from before the Golden Age were worthy of interest. This painter is one of the most traditionalists of all. He taught van Meegeren the techniques of the great masters of the 17th century: the preparation of canvases, colors and drawings.
Hosted on Acast. See acast.com/privacy for more information.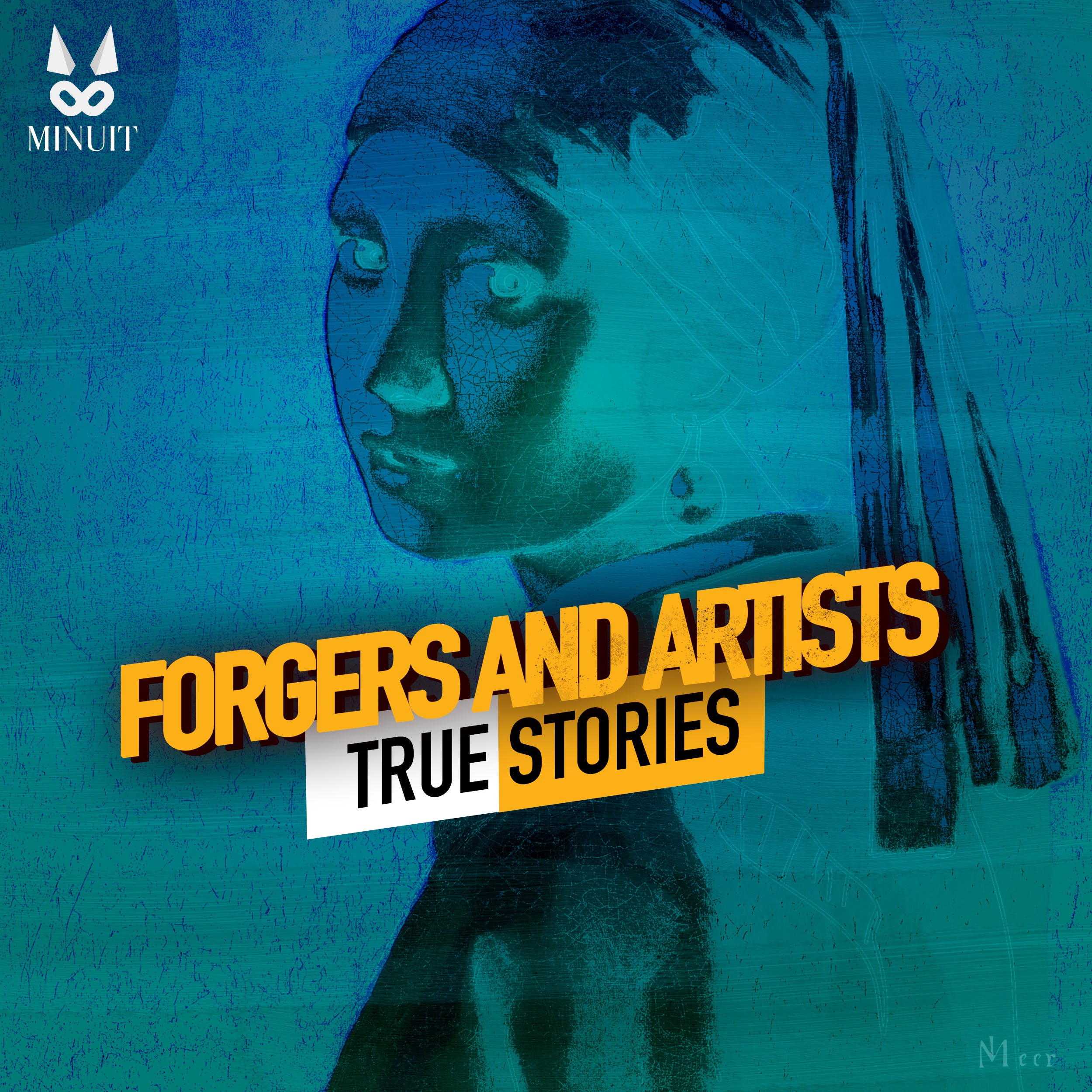 Guy Hain (11:18)
Guy Hain, son of a fruit and vegetable merchant, was born in 1942, in the middle of the war, in Gravelines, in the Nord department. He started his career as a banker and then, after his military service, turned to the veterinary products trade. It is in this silver environment that he meets many amateurs of animal sculptures in bronze. At the age of 20, he became a collector and bought, among others, Auguste Rodin's Kiss for the modest sum of 550,000 francs. The world of antique dealers being much more exciting than that of flea markets, Guy Hain became an art dealer and opened a gallery in Paris in May 1979, which he named "Aux Ducs de Bourgogne".
Hosted on Acast. See acast.com/privacy for more information.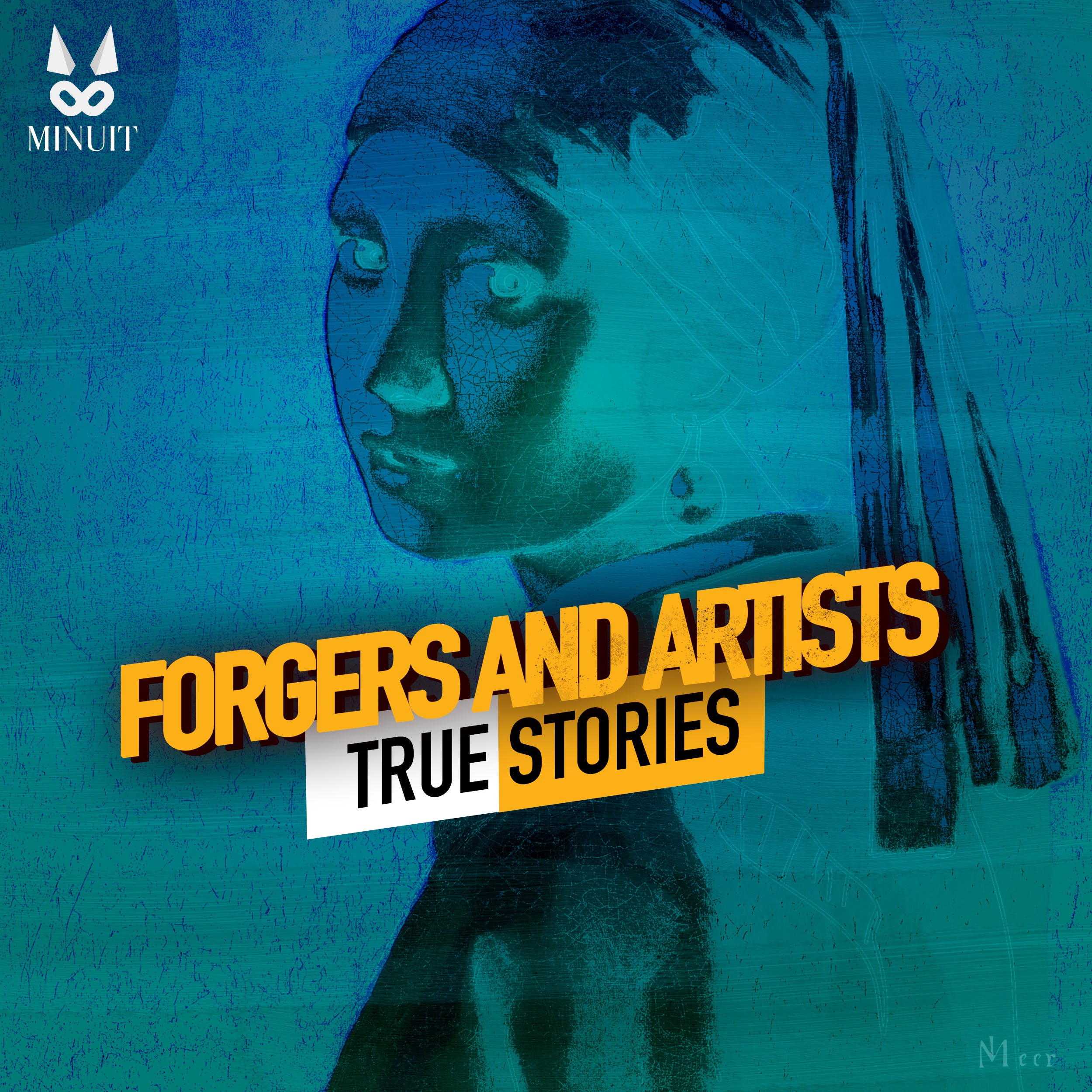 Fernand Legros (10:58)
There are men that we meet and never forget. Fernand Legros is one of them: one of the greatest forgers that the 20th century has known without ever having painted a single picture. Flamboyant, mystifier, mythomaniac, there are few elements of his life that can be verified...
Hosted on Acast. See acast.com/privacy for more information.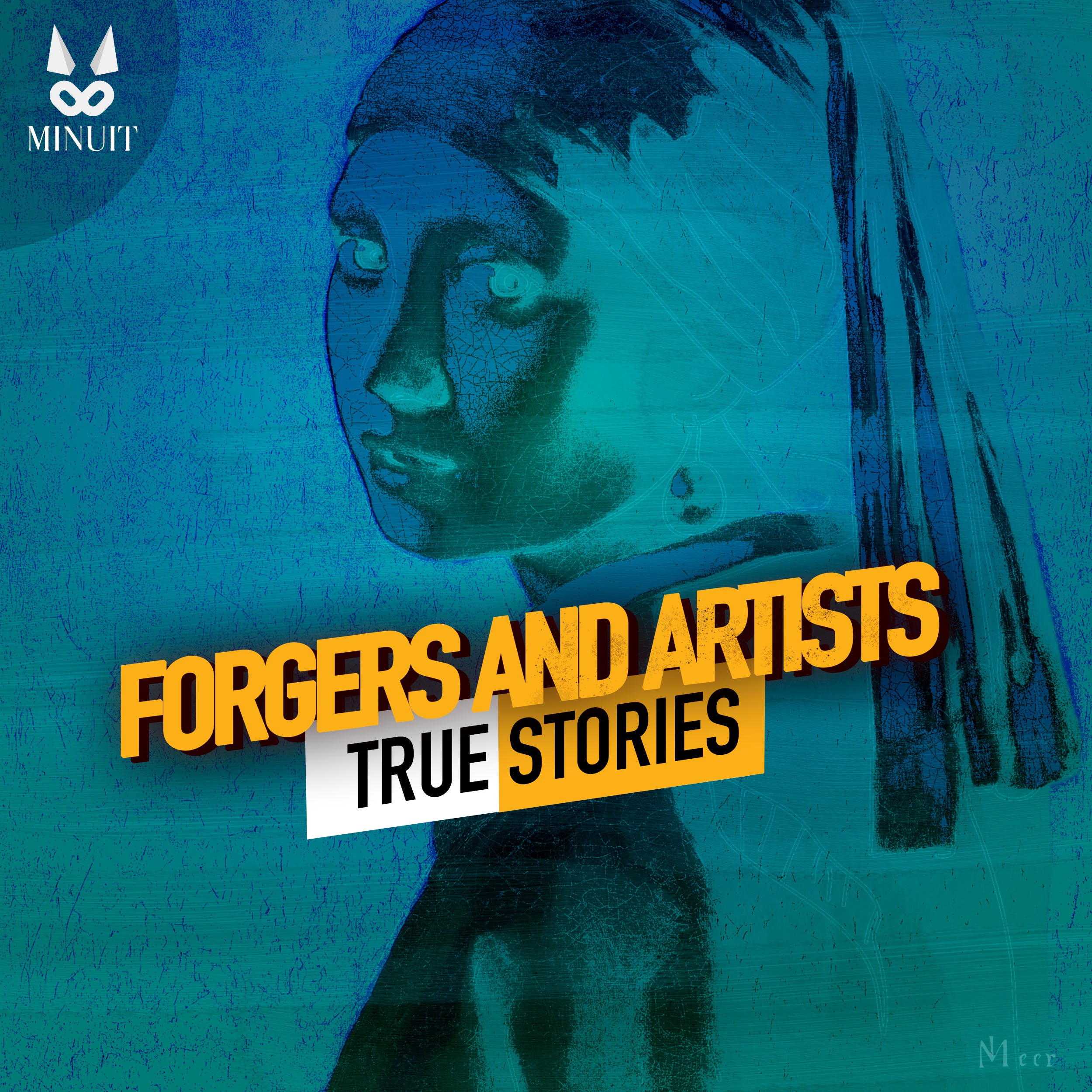 David Stein (12:09)
Born on January 27, 1935 in Colombes, Henri Abel Abraham Haddad is better known under the name of David Stein. During his life, he assumed no less than fourteen pseudonyms including Philippe Ducrest, Georges Delaunay, Alain, Philippe or Michel Leroy, Jacques Bergerot, Philip Gray or Harcourt, Roger Delorme, Michel de Rivais or Anceline, Guy Lefranc, Jacques Alain de Villene, Claude Zekri...
Hosted on Acast. See acast.com/privacy for more information.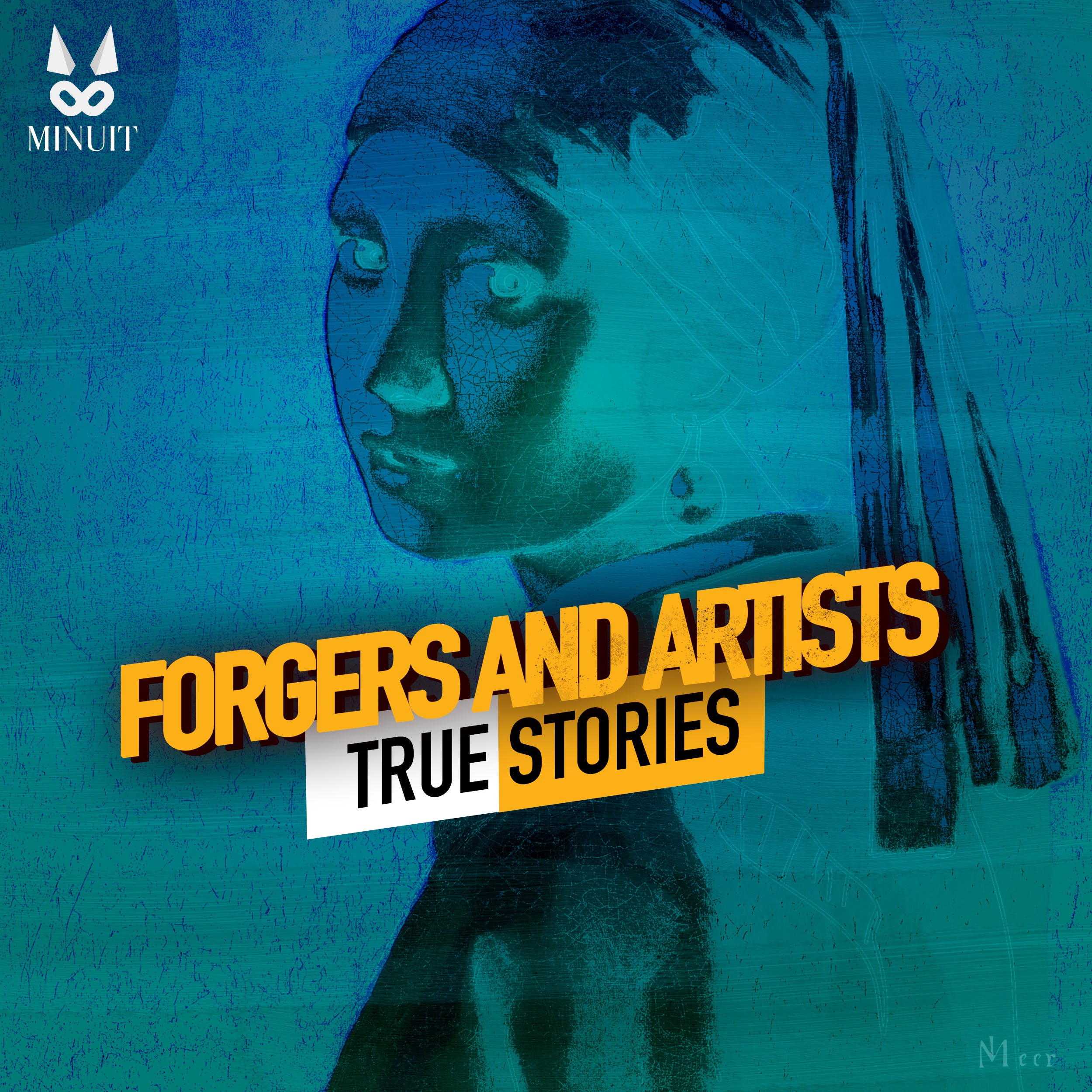 Wolfgang Beltracchi (12:01)
Of all the forgers in history, there is one contemporary who will be remembered for a long time by the art world. With his worn-out rocker look, it is hard to believe that Wolfgang is the author of more than 300 fake paintings. He claims to have imitated a hundred different painters, including the cubists Georges Valmier and Fernand Léger, the expressionist Johannes Molzahn, the German Max Ernst, the French Georges Braques, Raoul Duffy and André Derain. How did he arrive at a loot estimated at more than 19 million euros ?
Hosted on Acast. See acast.com/privacy for more information.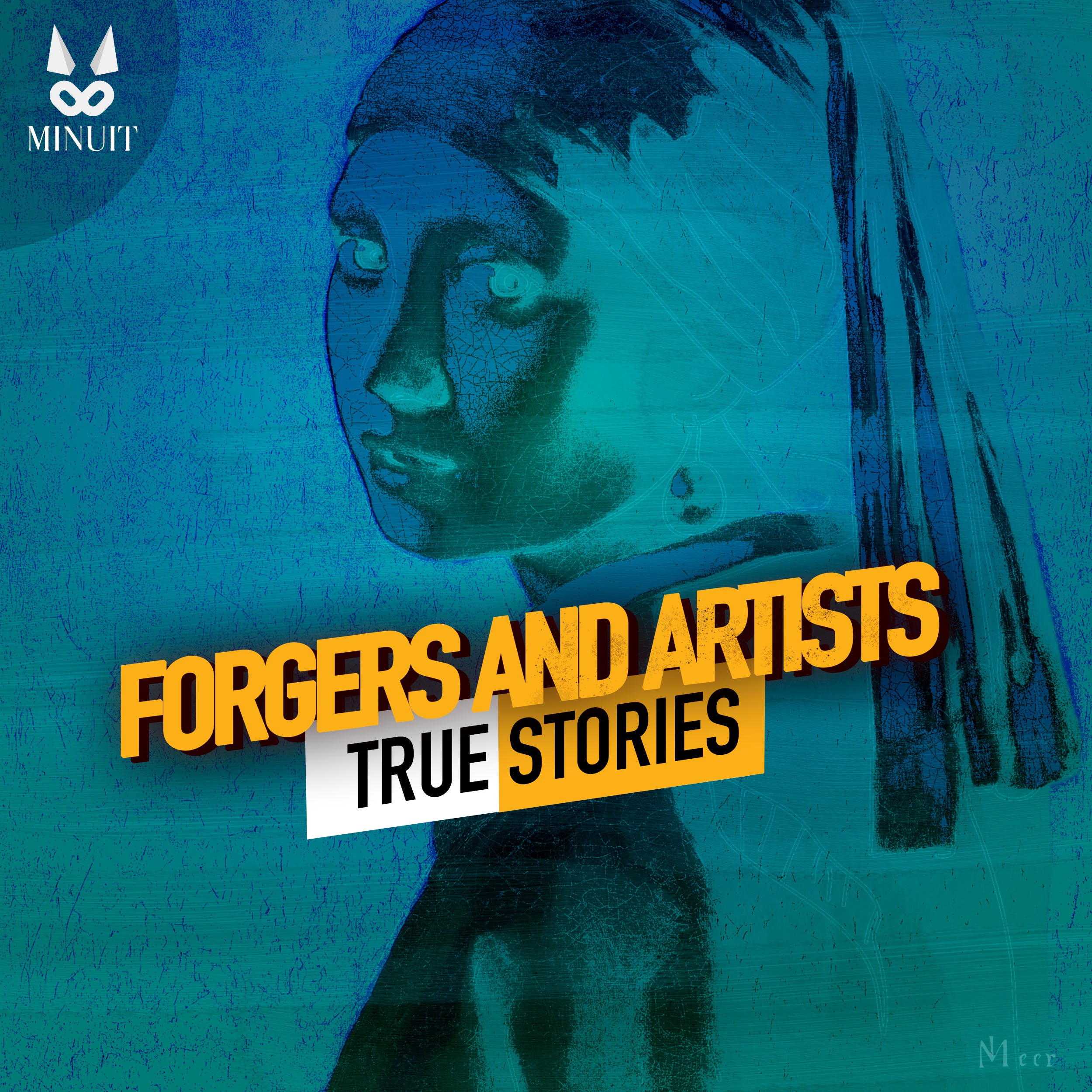 Clifford Irving (8:43)
Clifford Irving is the author of several thrillers as well as the book published in 1969 by McGraw-Hill which tells the life of the forger Elmyr de Hory. The success of this book gave him the idea to write another one: an autobiography of Howard Hughes, former owner of the RKO film studios, distinguished aviator and owner of the TWA airline, big industrialist and casino operator. He assures his editor that he is in close contact with him! But, was it really so ?
Hosted on Acast. See acast.com/privacy for more information.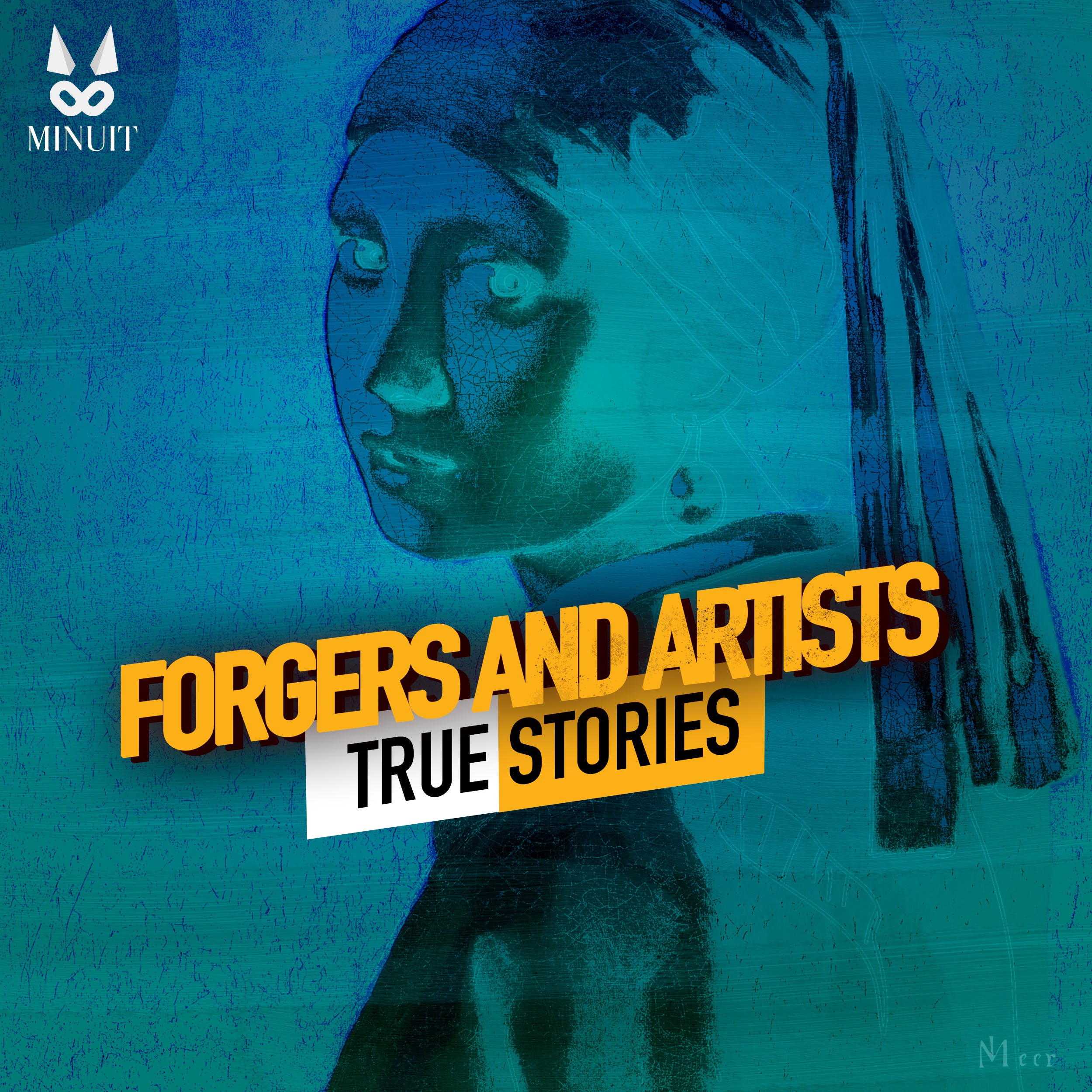 Trailer - Forgers and Artists, True Stories (1:13)
Forgery, the white-collar art of swindling... Learn more about your ad choices. Visit megaphone.fm/adchoices
Hosted on Acast. See acast.com/privacy for more information.