Studio Minuit Unusual Death – True Stories
Discover the new Midnight Studio podcast: "Unusual Deaths, True Stories". 

70 improbable and yet true stories where the tragic rubs shoulders with the absurd. Can we really die laughing? Or impaled by a straw? Crushed by a cow fallen from the sky? Or pierced by a flying umbrella? At first glance, no. Yet these and many other unusual dramas have actually happened. Discover these frightening and entertaining stories in our short podcast series "Unusual Deaths, True Stories", a Studio Midnight program (french company Studio Minuit : www.studiominuit.com)Produced by John Mac & Romain Landsberg. Narrated by Paul Spera.

Discover our other programs on your favorite podcasting platform:
- The Dumbest Criminals - True Stories.
- Sherlock Holmes, Private investigator.
- Arsène Lupin, The incredible stories.

Did you like this episode? Feel free to comment, share and rate it! A 5 would be perfect. See you soon for new stories! Midnight Studio. Addictive podcast creator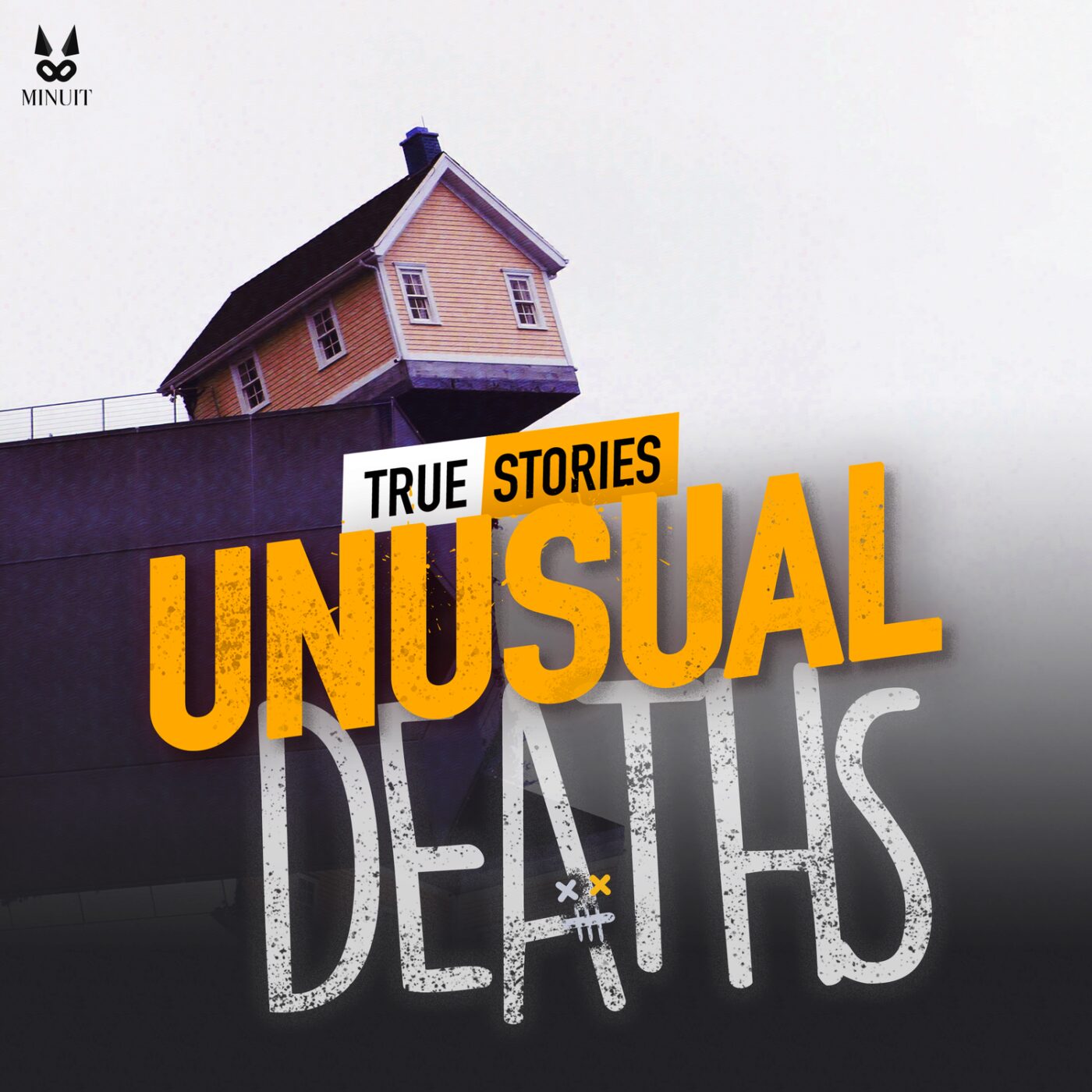 The star, the convertible and the scarf (03:35)
What could happen to an extremely famous woman who goes for a walk in the back country of Nice at the end of the summer? Isadora Duncan was a dancer in perfect physical condition, she was beautiful, rich and famous. The roads at that time, in 1927, were seldom frequented. The weather was mild, sunny and beautiful. What was the probability that Isadora could die strangled during a ride in her luxury convertible car ? Discover our other programs on your favorite podcasting platform: The Dumbest Criminals - True Stories. Sherlock Holmes, Private investigator. Arsène Lupin, The incredible stories.
Did you like this episode? Feel free to comment, share and rate it! See you soon for new stories! Midnight Studio. Addictive podcast creator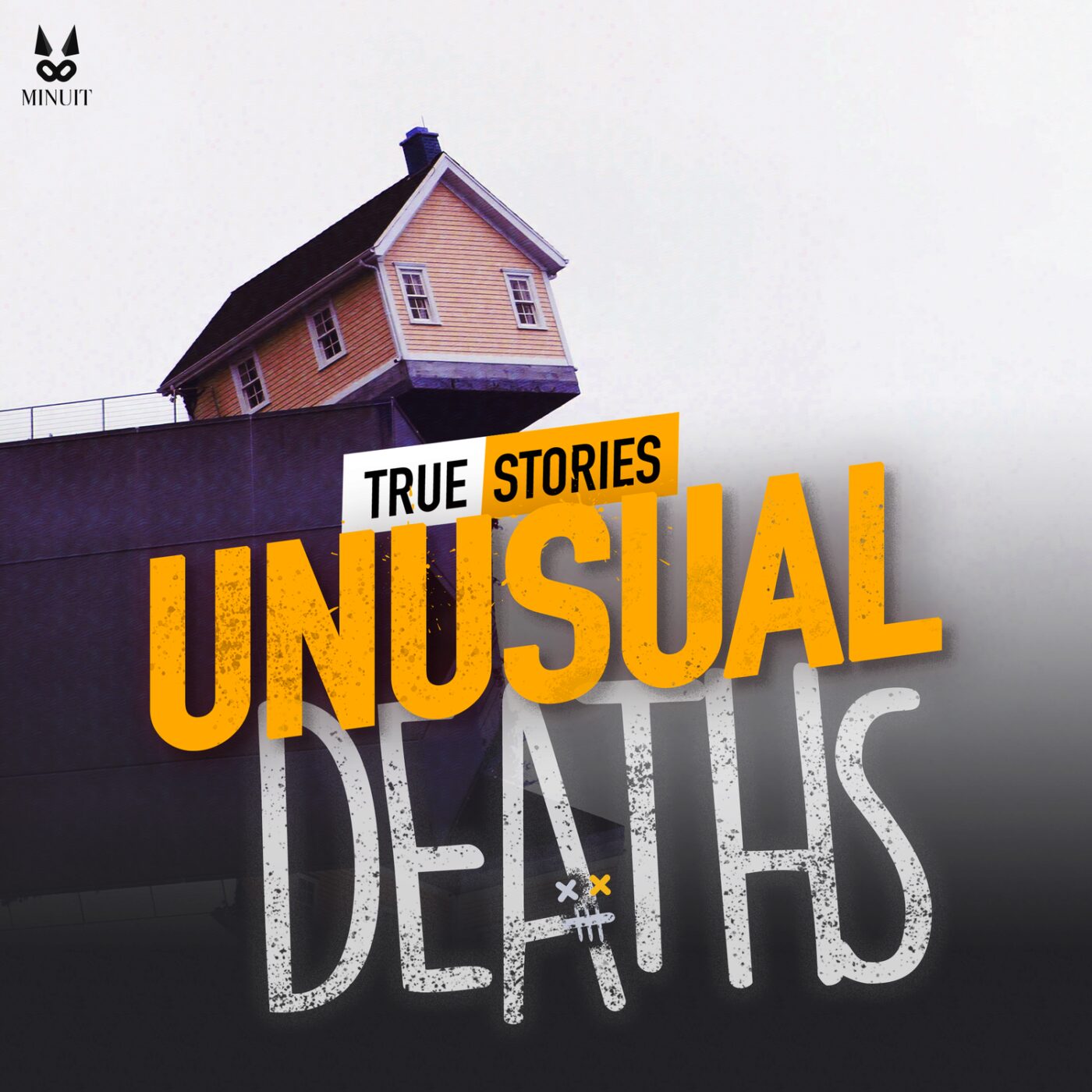 The factory, the flying plate and the retiree (04:00)
What could happen to a man who has just retired, at the age of 59, in the Tarragona region of Spain and who sits at home reading the newspaper? He was in his house, located in a residential area of Torreforte. What was the likelihood that a one-ton iron plate would pass through the city and through his window? In theory, it's nearly impossible…. But then again, you know that everything does not always go as planned… It all seems so absurd sometimes, so out of step... Discover our other programs on your favorite podcasting platform: The Dumbest Criminals - True Stories. Sherlock Holmes, Private investigator. Arsène Lupin, The incredible stories.
Did you like this episode? Feel free to comment, share and rate it! See you soon for new stories! Midnight Studio. Addictive podcast creator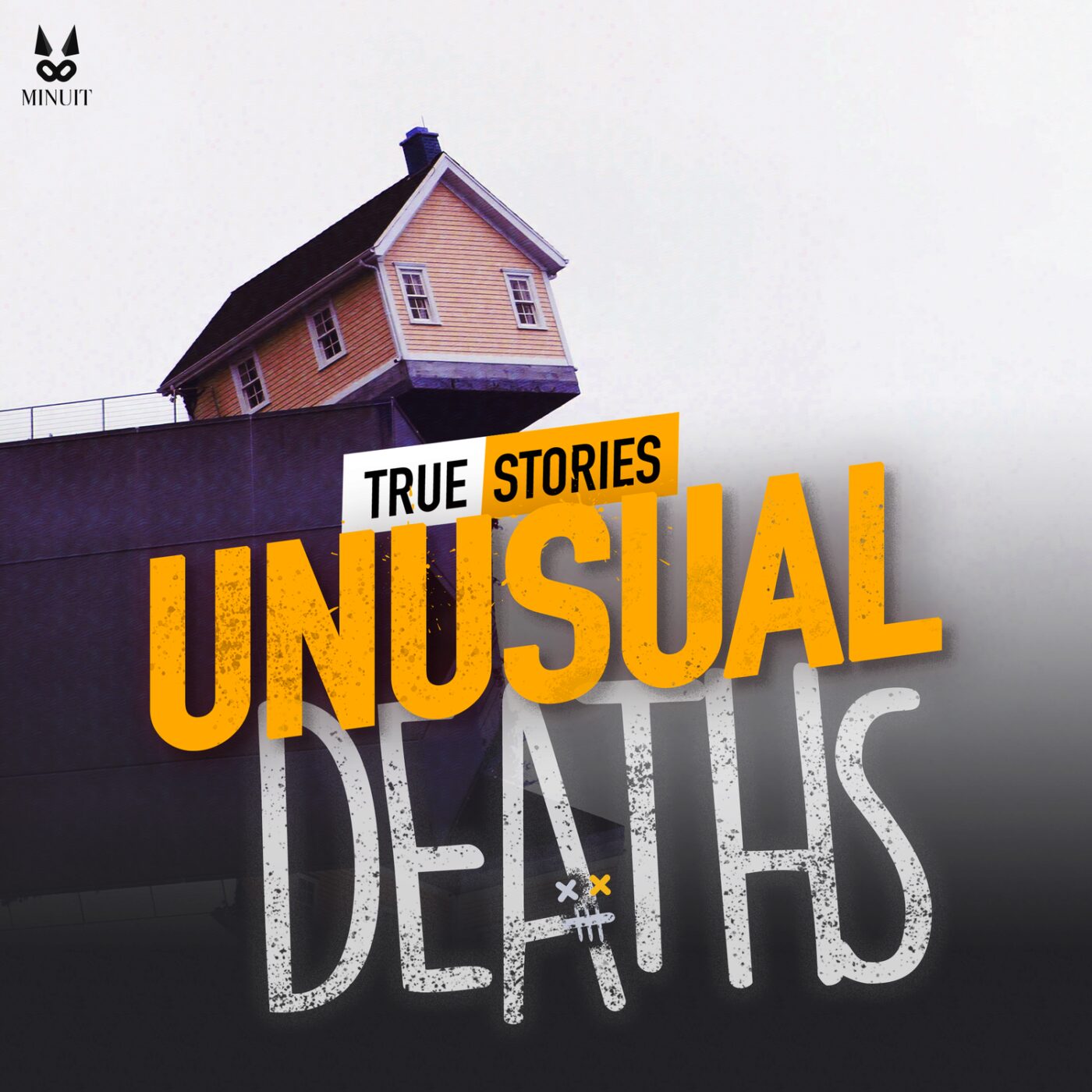 The gatherer, the forest and the python (04:13)
What could seriously happen to a 25-year-old Indonesian man, Akbar, in the prime of life as they say, who goes into the forest with a machete and a basket to harvest the fruits of the oil palm, a tree found in his region of Indonesia ? A green forest, calm, with nobody on the horizon ? In theory, everything should go well, nothing serious can happen to him... But well, you know, things don't always go as planned... It sometimes seems so absurd, so out of step... Discover our other programs on your favorite podcasting platform: The Dumbest Criminals - True Stories. Sherlock Holmes, Private investigator. Arsène Lupin, The incredible stories. Did you like this episode? Feel free to comment, share and rate it! See you soon for new stories! Midnight Studio. Addictive podcast creator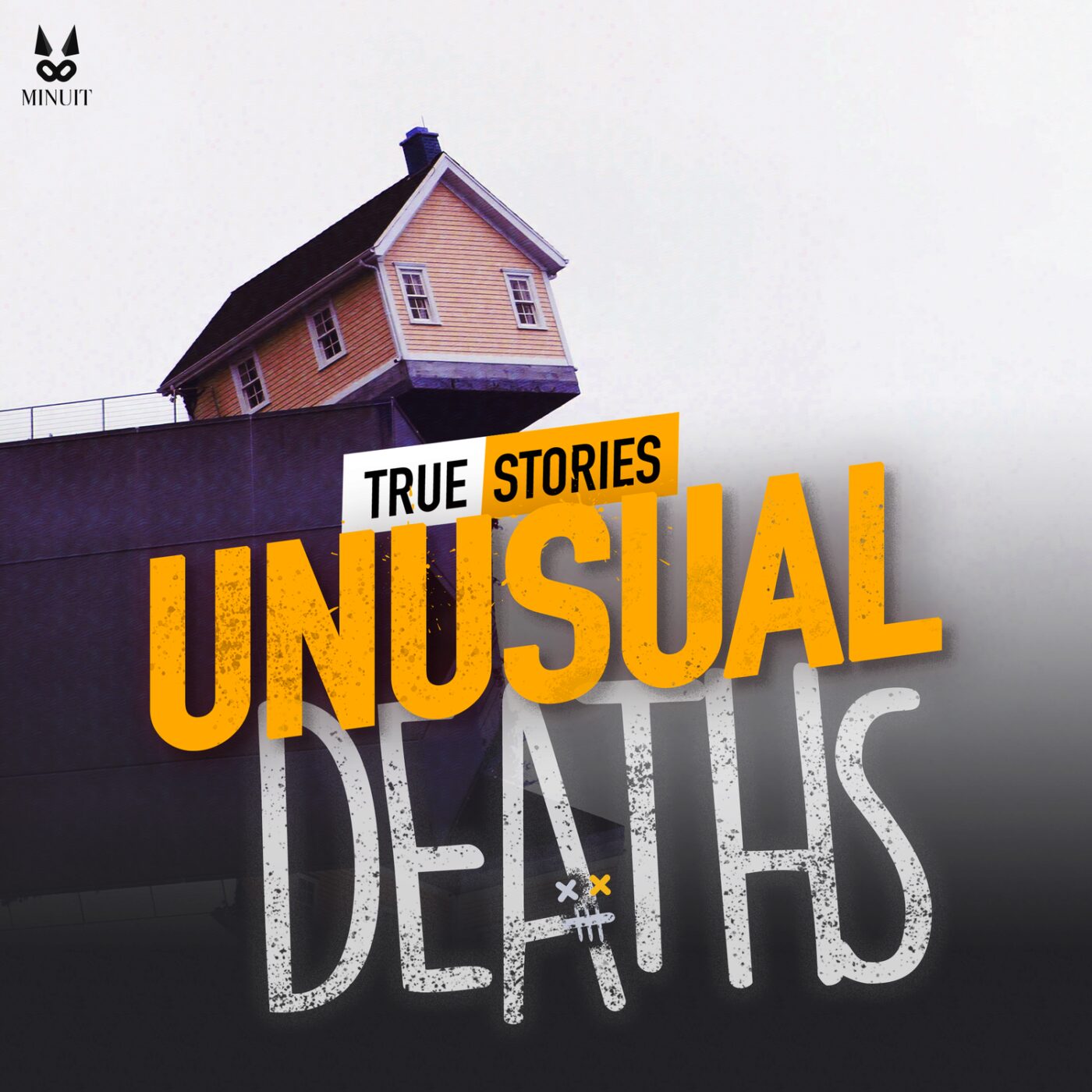 The great writer and the little cork (04:12)
What could happen to a man who only has to put 2 drops of disinfectant serum in his eyes before going to bed ? While he is quietly installed in a luxurious suite of a major Manhattan hotel ? In theory, everything should go well, nothing bad can happen to him... But then, you know that not everything always goes as planned... It sometimes seems so absurd, so out of step... All the more so because this is the story of a famous writer, a successful playwright, the story of ... Tennessee Williams, the author of "Cat on a hot tin roof", the winner of the Pulitzer Prize for "A streetcar named desire"!
Discover our other programs on your favorite podcasting platform: The Dumbest Criminals - True Stories. Sherlock Holmes, Private investigator. Arsène Lupin, The incredible stories.
Did you like this episode? Feel free to comment, share and rate it! See you soon for new stories! Midnight Studio. Addictive podcast creator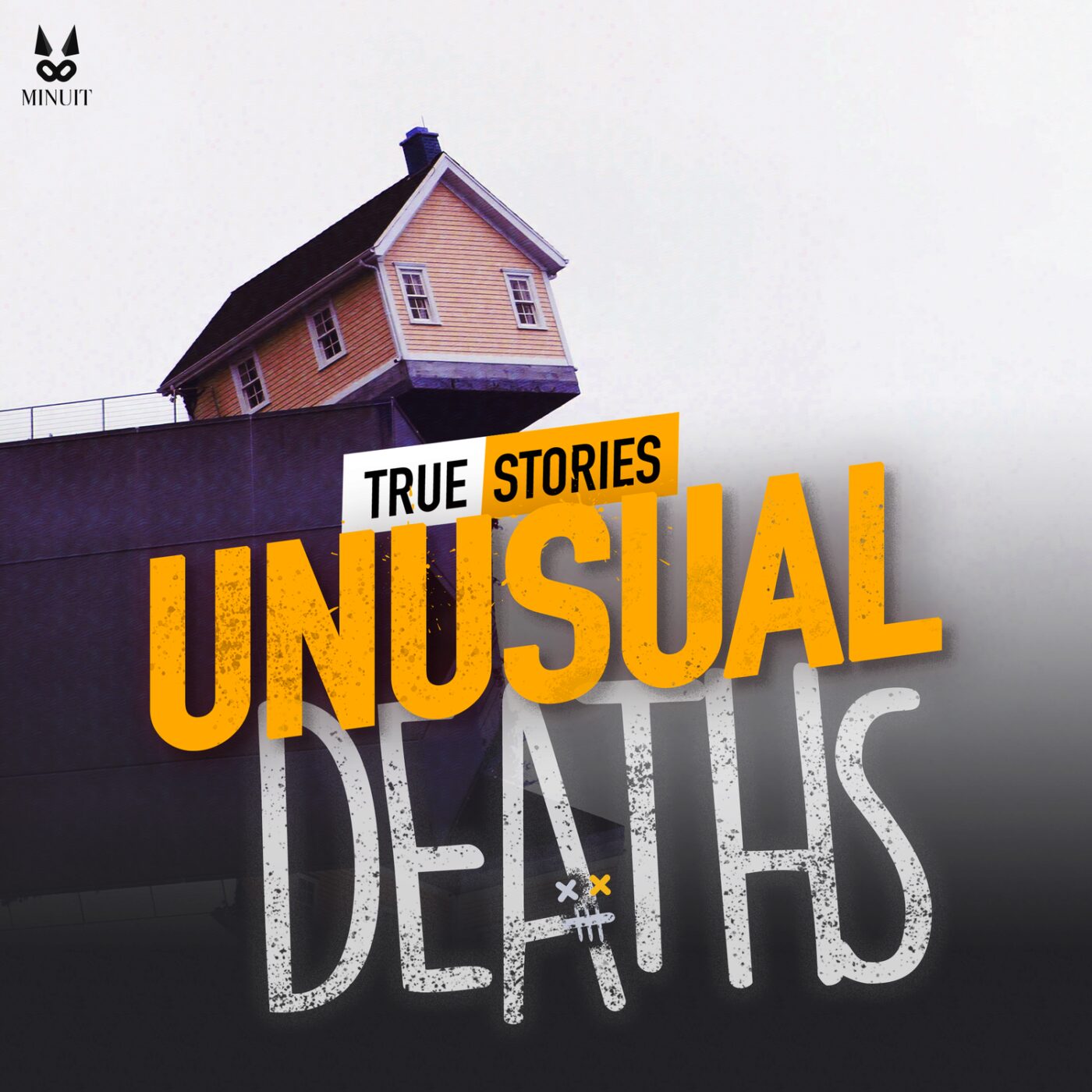 The birthday, the beach and the flying parasol (03:42)
Do you think a woman's life is in danger when she is quietly settled in the sand at a large, peaceful beach by the Atlantic Ocean ? In theory, no, nothing untoward can happen... It would seem so absurd, so out of place... What could be the danger or the risk of being on an nearly-deserted beach in June, surrounded by your best friends ? Well, a great misfortune happened to Lottie Michelle Belk, 55 years old... Discover our other programs on your favorite podcasting platform: The Dumbest Criminals - True Stories. Sherlock Holmes, Private investigator. Arsène Lupin, The incredible stories. Did you like this episode? Feel free to comment, share and rate it! See you soon for new stories! Midnight Studio. Addictive podcast creator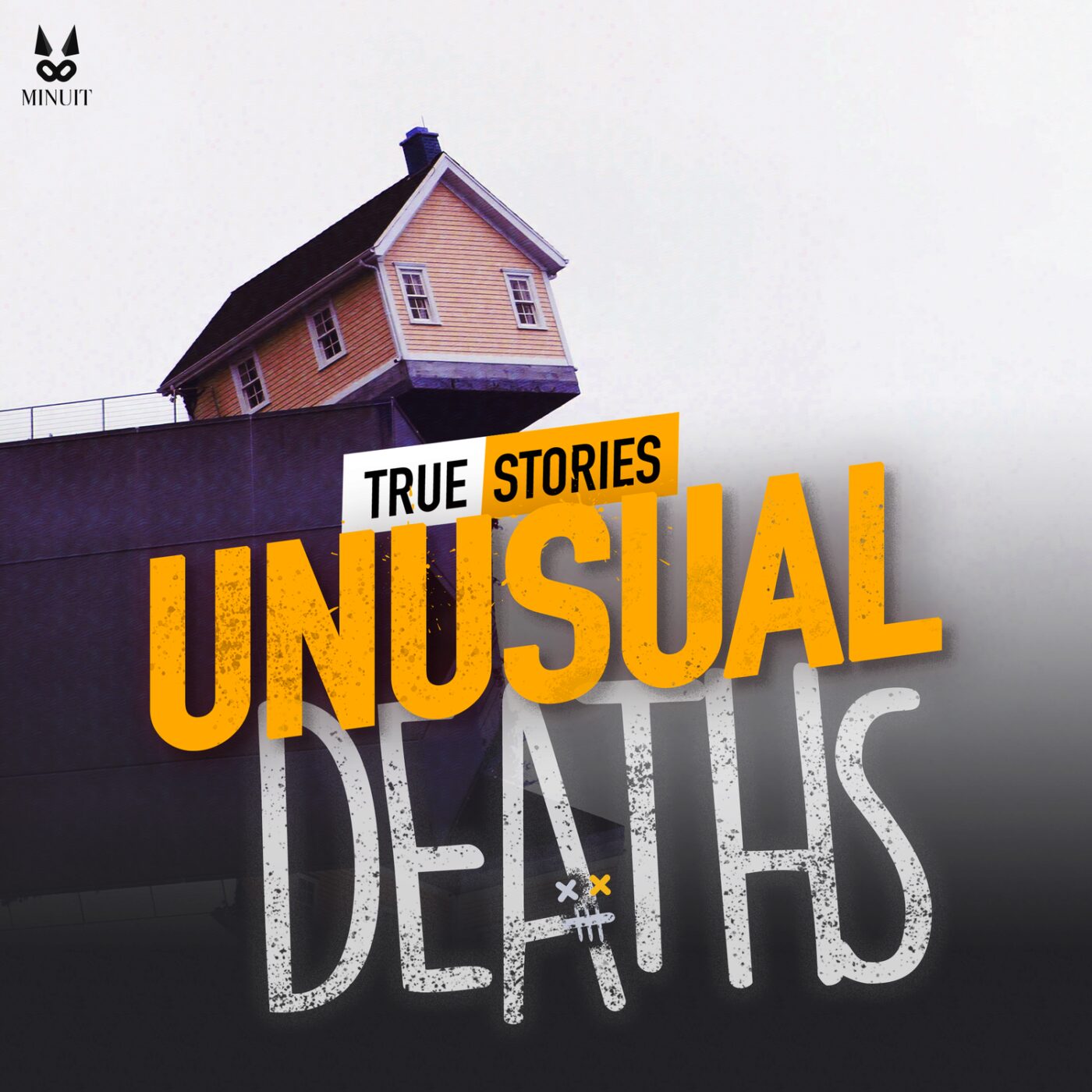 The farmer and the cow fallen from the sky (03:18)
Discover the new Midnight Studio podcast: "Unusual Deaths, True Stories". 70 improbable and yet true stories where the tragic rubs shoulders with the absurd. Can we really die laughing? Or impaled by a straw? Crushed by a cow fallen from the sky? Or pierced by a flying umbrella? At first glance, no. Yet these and many other unusual dramas have actually happened. Discover these frightening and entertaining stories in our short podcast series "Unusual Deaths, True Stories", a Midnight Studio program (french company Studio Minuit : www.studiominuit.com) Discover our other programs on your favorite podcasting platform: The Dumbest Criminals - True Stories. Sherlock Holmes, Private investigator. Arsène Lupin, The incredible stories.
Did you like this episode? Feel free to comment, share and rate it! See you soon for new stories! Midnight Studio. Addictive podcast creator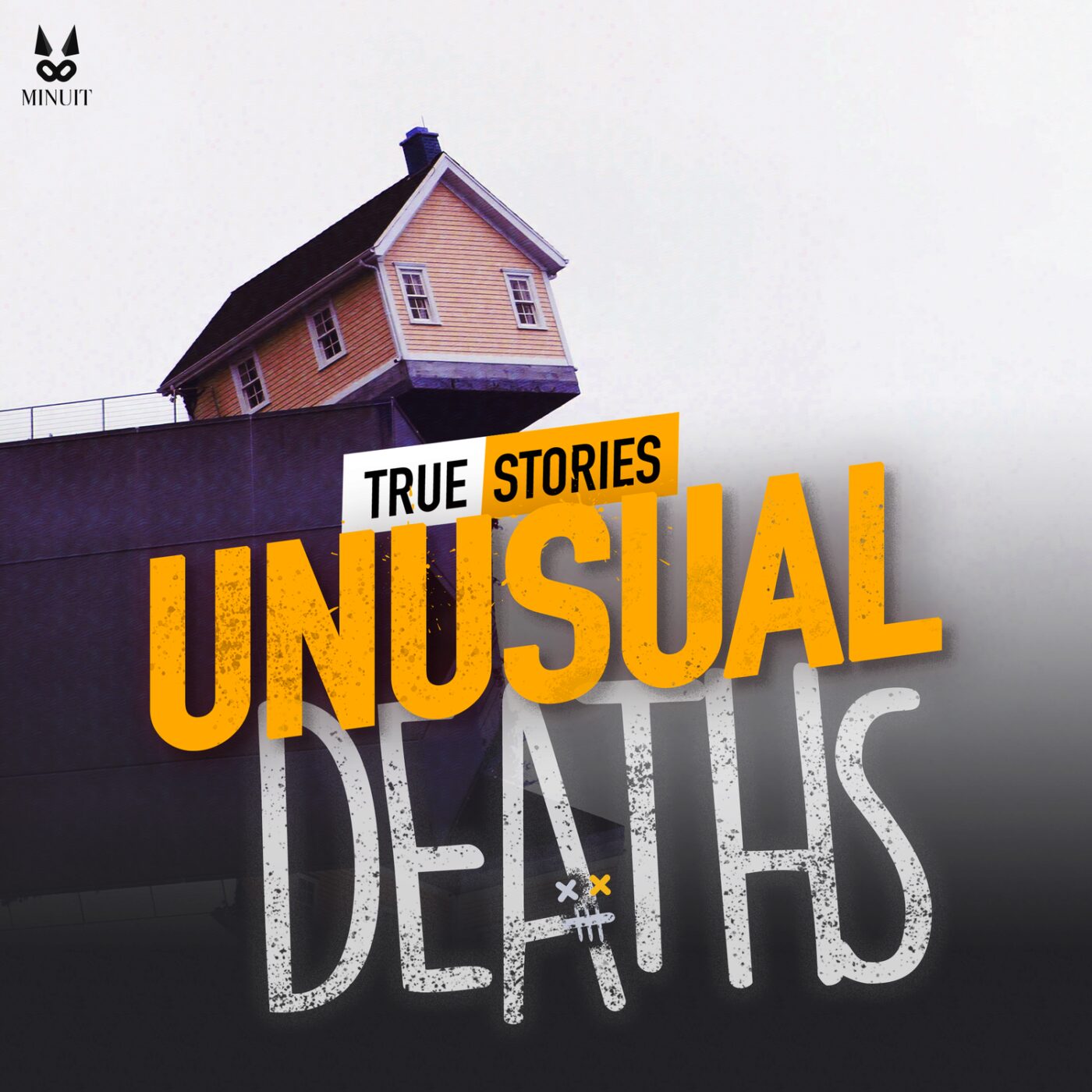 The model, the whipped cream and the cooking recipe (03:28)
Discover the new Midnight Studio podcast: "Unusual Deaths, True Stories". 70 improbable and yet true stories where the tragic rubs shoulders with the absurd. Can we really die laughing? Or impaled by a straw? Crushed by a cow fallen from the sky? Or pierced by a flying umbrella? At first glance, no. Yet these and many other unusual dramas have actually happened. Discover these frightening and entertaining stories in our short podcast series "Unusual Deaths, True Stories", a Midnight Studio program (french company Studio Minuit : www.studiominuit.com) Discover our other programs on your favorite podcasting platform: The Dumbest Criminals - True Stories. Sherlock Holmes, Private investigator. Arsène Lupin, The incredible stories.
Did you like this episode? Feel free to comment, share and rate it! See you soon for new stories! Midnight Studio. Addictive podcast creator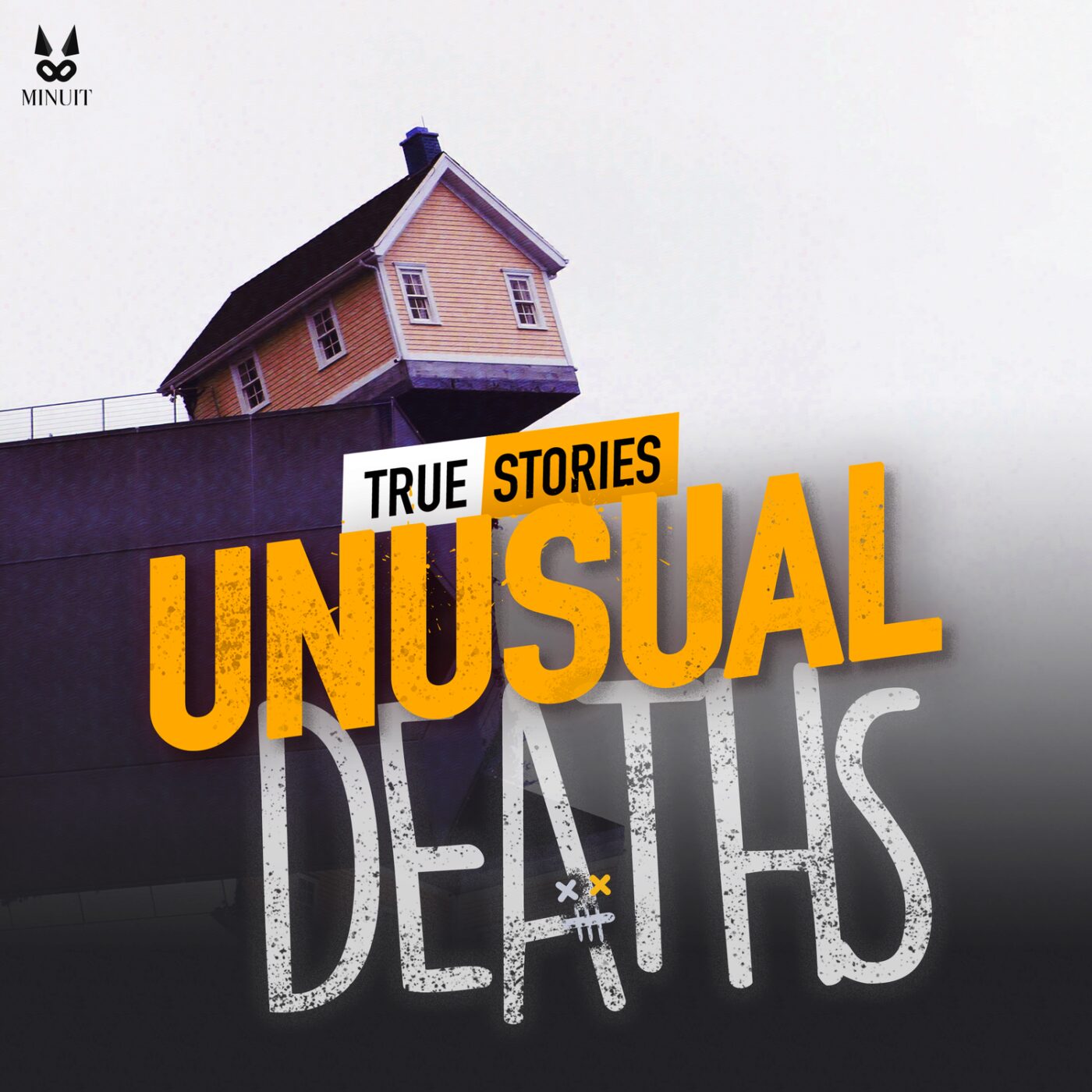 The student, the slug and the microscopic worm (03:59)
Discover the new Midnight Studio podcast: "Unusual Deaths, True Stories". 70 improbable and yet true stories where the tragic rubs shoulders with the absurd. Can we really die laughing? Or impaled by a straw? Crushed by a cow fallen from the sky? Or pierced by a flying umbrella? At first glance, no. Yet these and many other unusual dramas have actually happened. Discover these frightening and entertaining stories in our short podcast series "Unusual Deaths, True Stories", a Midnight Studio program (french company Studio Minuit : www.studiominuit.com) Discover our other programs on your favorite podcasting platform: The Dumbest Criminals - True Stories. Sherlock Holmes, Private investigator. Arsène Lupin, The incredible stories.
Did you like this episode? Feel free to comment, share and rate it! See you soon for new stories! Midnight Studio. Addictive podcast creator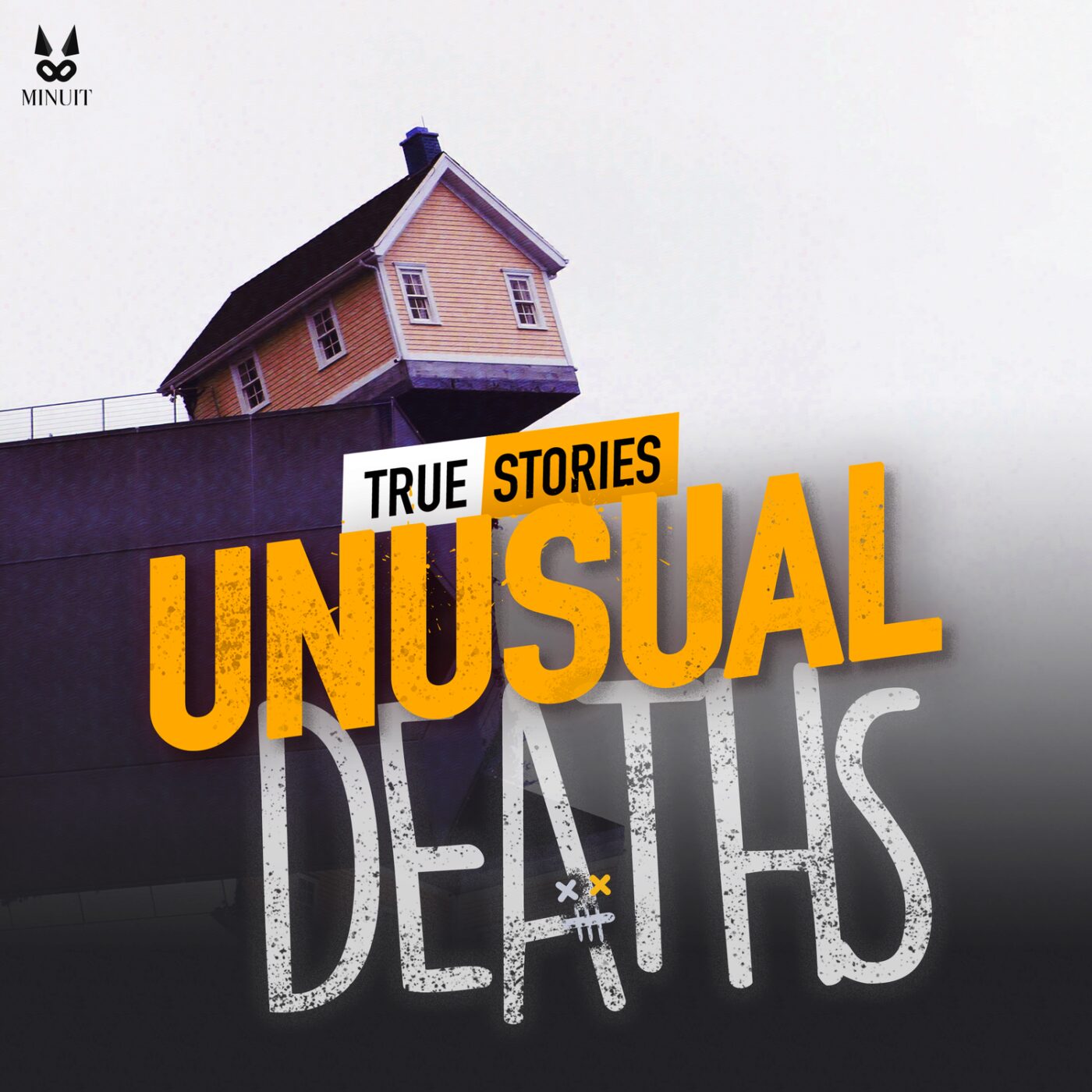 The cook, the cobra and the daily menu (03:44)
Discover the new Midnight Studio podcast: "Unusual Deaths, True Stories". 70 improbable and yet true stories where the tragic rubs shoulders with the absurd. Can we really die laughing? Or impaled by a straw? Crushed by a cow fallen from the sky? Or pierced by a flying umbrella? At first glance, no. Yet these and many other unusual dramas have actually happened. Discover these frightening and entertaining stories in our short podcast series "Unusual Deaths, True Stories", a Midnight Studio program (french company Studio Minuit : www.studiominuit.com) Discover our other programs on your favorite podcasting platform: The Dumbest Criminals - True Stories. Sherlock Holmes, Private investigator. Arsène Lupin, The incredible stories.
Did you like this episode? Feel free to comment, share and rate it! See you soon for new stories! Midnight Studio. Addictive podcast creator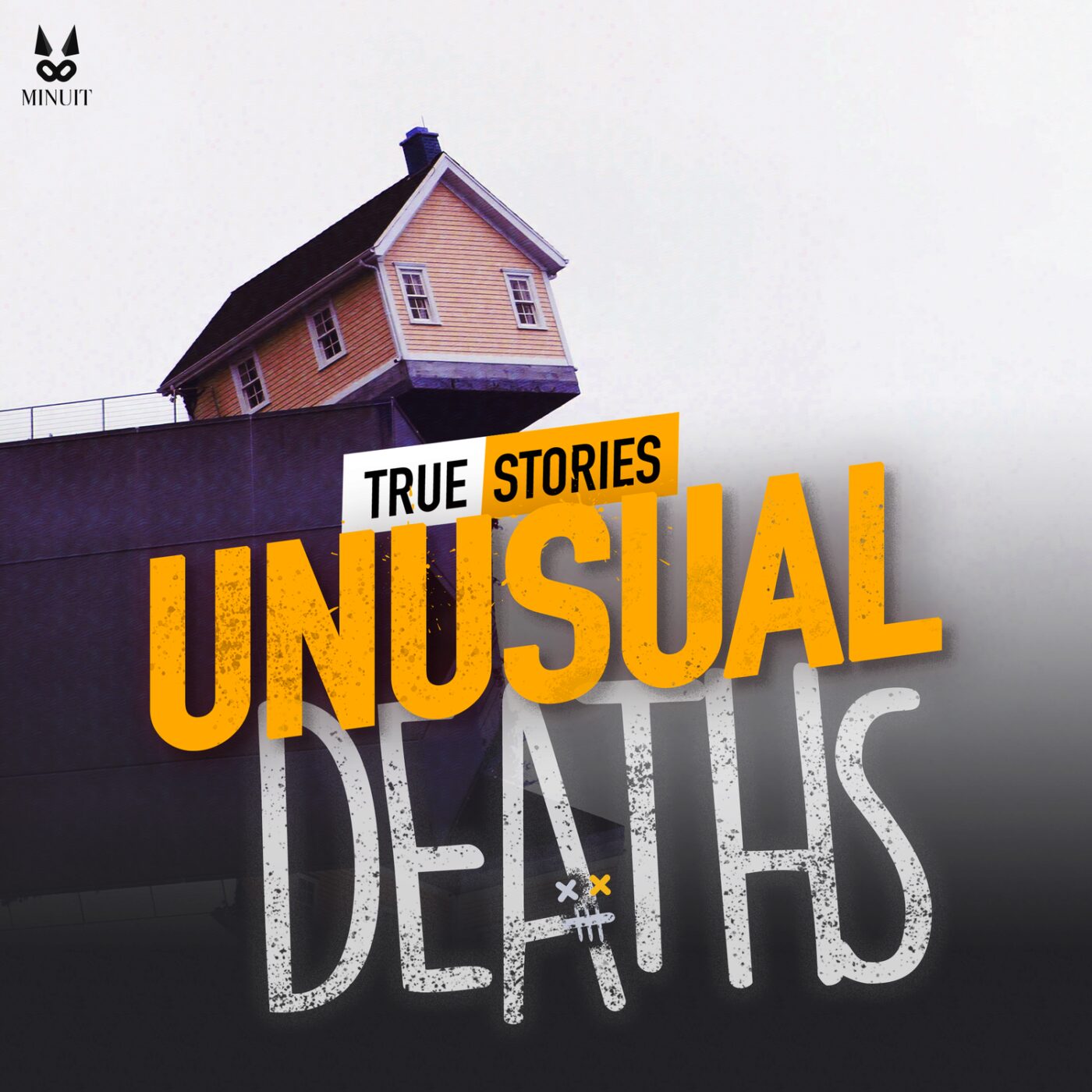 The English woman, the cool drink and the metal straw (03:05)
Discover the new Midnight Studio podcast: "Unusual Deaths, True Stories". 70 improbable and yet true stories where the tragic rubs shoulders with the absurd. Can we really die laughing? Or impaled by a straw? Crushed by a cow fallen from the sky? Or pierced by a flying umbrella? At first glance, no. Yet these and many other unusual dramas have actually happened. Discover these frightening and entertaining stories in our short podcast series "Unusual Deaths, True Stories", a Midnight Studio program (french company Studio Minuit : www.studiominuit.com) Discover our other programs on your favorite podcasting platform: The Dumbest Criminals - True Stories. Sherlock Holmes, Private investigator. Arsène Lupin, The incredible stories.
Did you like this episode? Feel free to comment, share and rate it! See you soon for new stories! Midnight Studio. Addictive podcast creator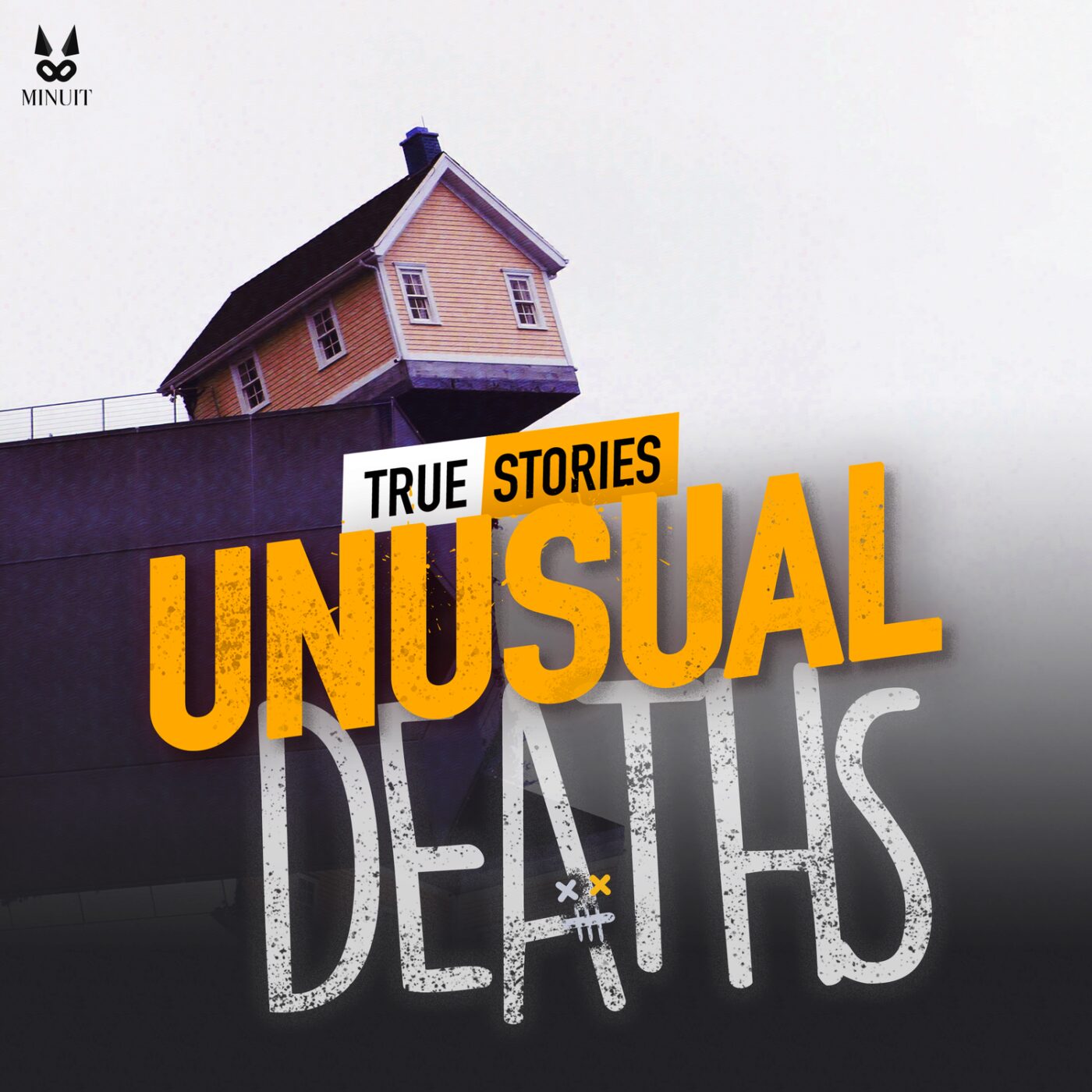 The William Tell wannabee (03:19)
Discover the new Midnight Studio podcast: "Unusual Deaths, True Stories". 70 improbable and yet true stories where the tragic rubs shoulders with the absurd. Can we really die laughing? Or impaled by a straw? Crushed by a cow fallen from the sky? Or pierced by a flying umbrella? At first glance, no. Yet these and many other unusual dramas have actually happened. Discover these frightening and entertaining stories in our short podcast series "Unusual Deaths, True Stories", a Midnight Studio program (french company Studio Minuit : www.studiominuit.com) Discover our other programs on your favorite podcasting platform: The Dumbest Criminals - True Stories. Sherlock Holmes, Private investigator. Arsène Lupin, The incredible stories.
Did you like this episode? Feel free to comment, share and rate it! See you soon for new stories! Midnight Studio. Addictive podcast creator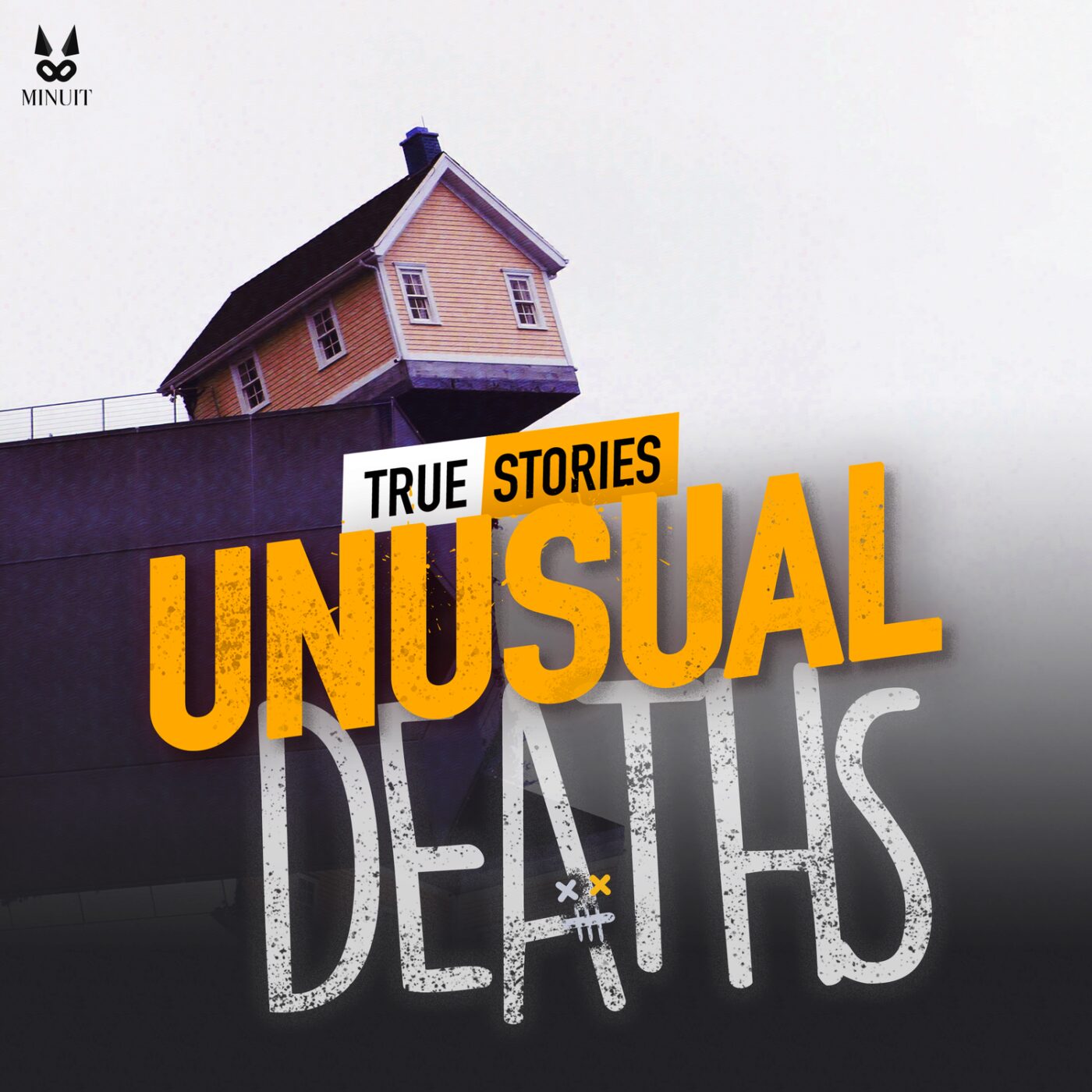 The man who wanted to prove the Earth is flat (03:25)
Discover the new Midnight Studio podcast: "Unusual Deaths, True Stories". 70 improbable and yet true stories where the tragic rubs shoulders with the absurd. Can we really die laughing? Or impaled by a straw? Crushed by a cow fallen from the sky? Or pierced by a flying umbrella? At first glance, no. Yet these and many other unusual dramas have actually happened. Discover these frightening and entertaining stories in our short podcast series "Unusual Deaths, True Stories", a Midnight Studio program (french company Studio Minuit : www.studiominuit.com) Discover our other programs on your favorite podcasting platform: The Dumbest Criminals - True Stories. Sherlock Holmes, Private investigator. Arsène Lupin, The incredible stories. Did you like this episode? Feel free to comment, share and rate it! See you soon for new stories! Midnight Studio. Addictive podcast creator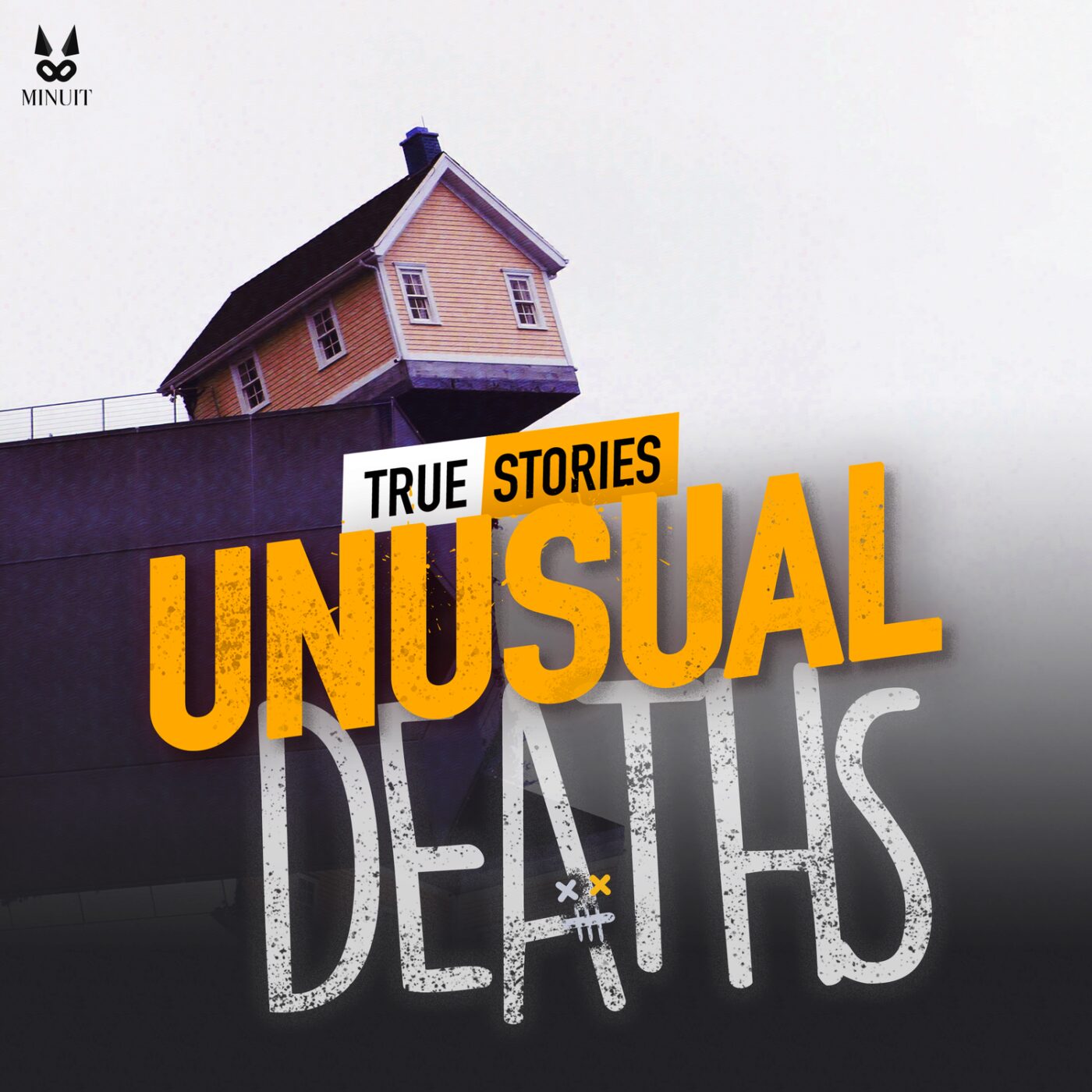 Radithor, or nothing (03:43)
Discover the new Midnight Studio podcast: "Unusual Deaths, True Stories". 70 improbable and yet true stories where the tragic rubs shoulders with the absurd. Can we really die laughing? Or impaled by a straw? Crushed by a cow fallen from the sky? Or pierced by a flying umbrella? At first glance, no. Yet these and many other unusual dramas have actually happened. Discover these frightening and entertaining stories in our short podcast series "Unusual Deaths, True Stories", a Midnight Studio program (french company Studio Minuit : www.studiominuit.com) Discover our other programs on your favorite podcasting platform: The Dumbest Criminals - True Stories. Sherlock Holmes, Private investigator. Arsène Lupin, The incredible stories. Did you like this episode? Feel free to comment, share and rate it! See you soon for new stories! Midnight Studio. Addictive podcast creator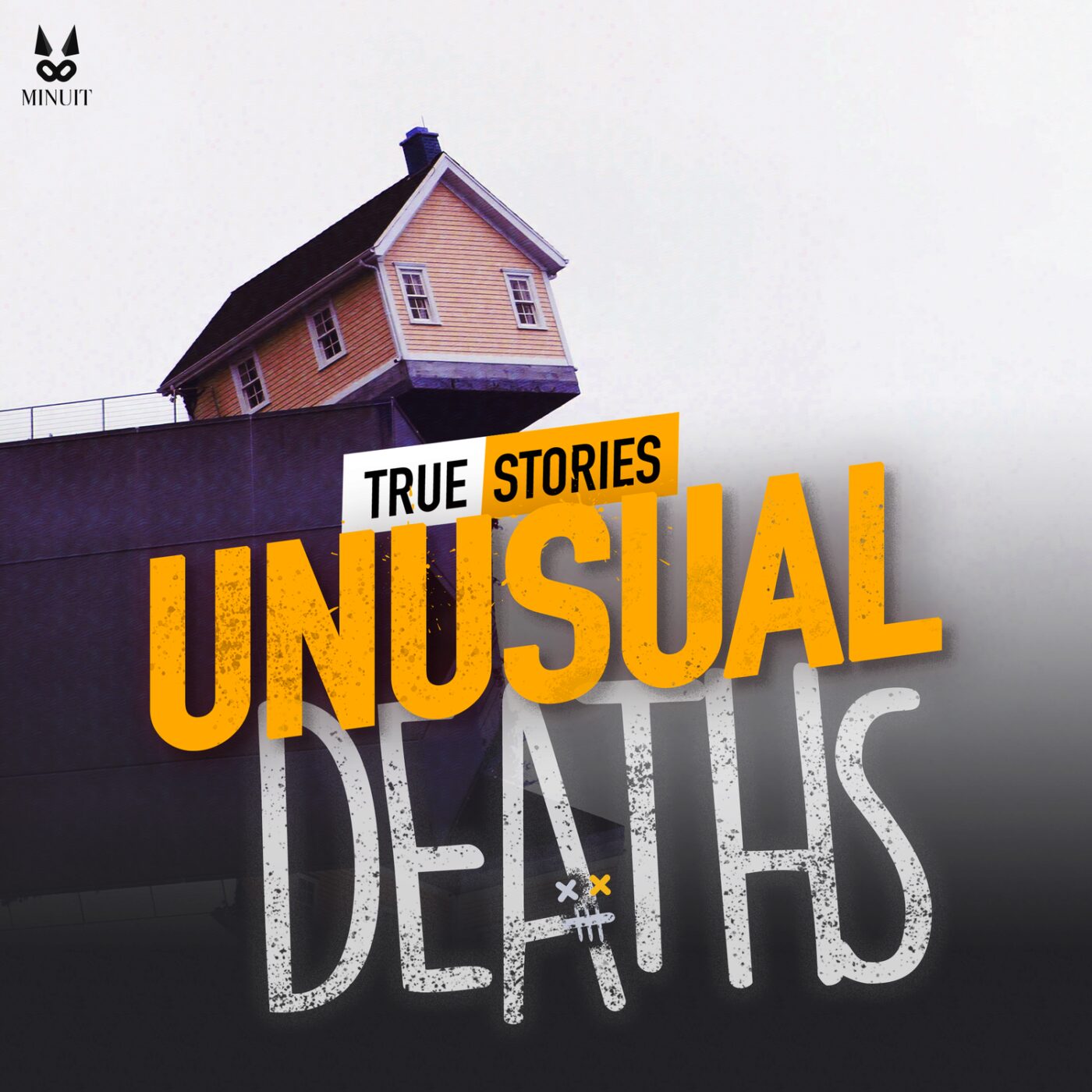 The bezoard, or Death (03:35)
Discover the new Midnight Studio podcast: "Unusual Deaths, True Stories". 70 improbable and yet true stories where the tragic rubs shoulders with the absurd. Can we really die laughing? Or impaled by a straw? Crushed by a cow fallen from the sky? Or pierced by a flying umbrella? At first glance, no. Yet these and many other unusual dramas have actually happened. Discover these frightening and entertaining stories in our short podcast series "Unusual Deaths, True Stories", a Midnight Studio program (french company Studio Minuit : www.studiominuit.com) Discover our other programs on your favorite podcasting platform: The Dumbest Criminals - True Stories. Sherlock Holmes, Private investigator. Arsène Lupin, The incredible stories. Did you like this episode? Feel free to comment, share and rate it! See you soon for new stories! Midnight Studio. Addictive podcast creator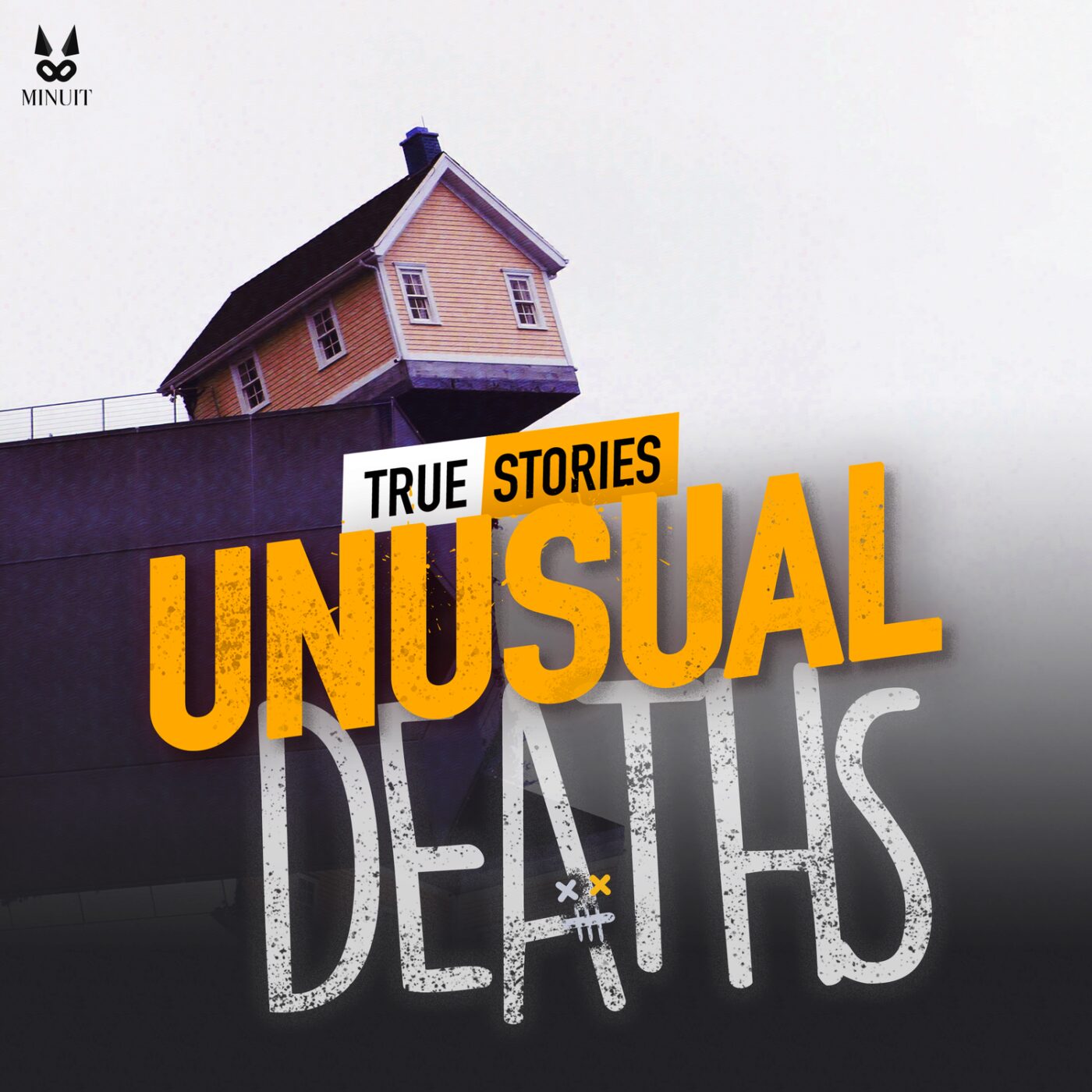 Buried alive (03:31)
Discover the new Midnight Studio podcast: "Unusual Deaths, True Stories". 70 improbable and yet true stories where the tragic rubs shoulders with the absurd. Can we really die laughing? Or impaled by a straw? Crushed by a cow fallen from the sky? Or pierced by a flying umbrella? At first glance, no. Yet these and many other unusual dramas have actually happened. Discover these frightening and entertaining stories in our short podcast series "Unusual Deaths, True Stories", a Midnight Studio program (french company Studio Minuit : www.studiominuit.com) Discover our other programs on your favorite podcasting platform: The Dumbest Criminals - True Stories. Sherlock Holmes, Private investigator. Arsène Lupin, The incredible stories.
Did you like this episode? Feel free to comment, share and rate it! See you soon for new stories! Midnight Studio. Addictive podcast creator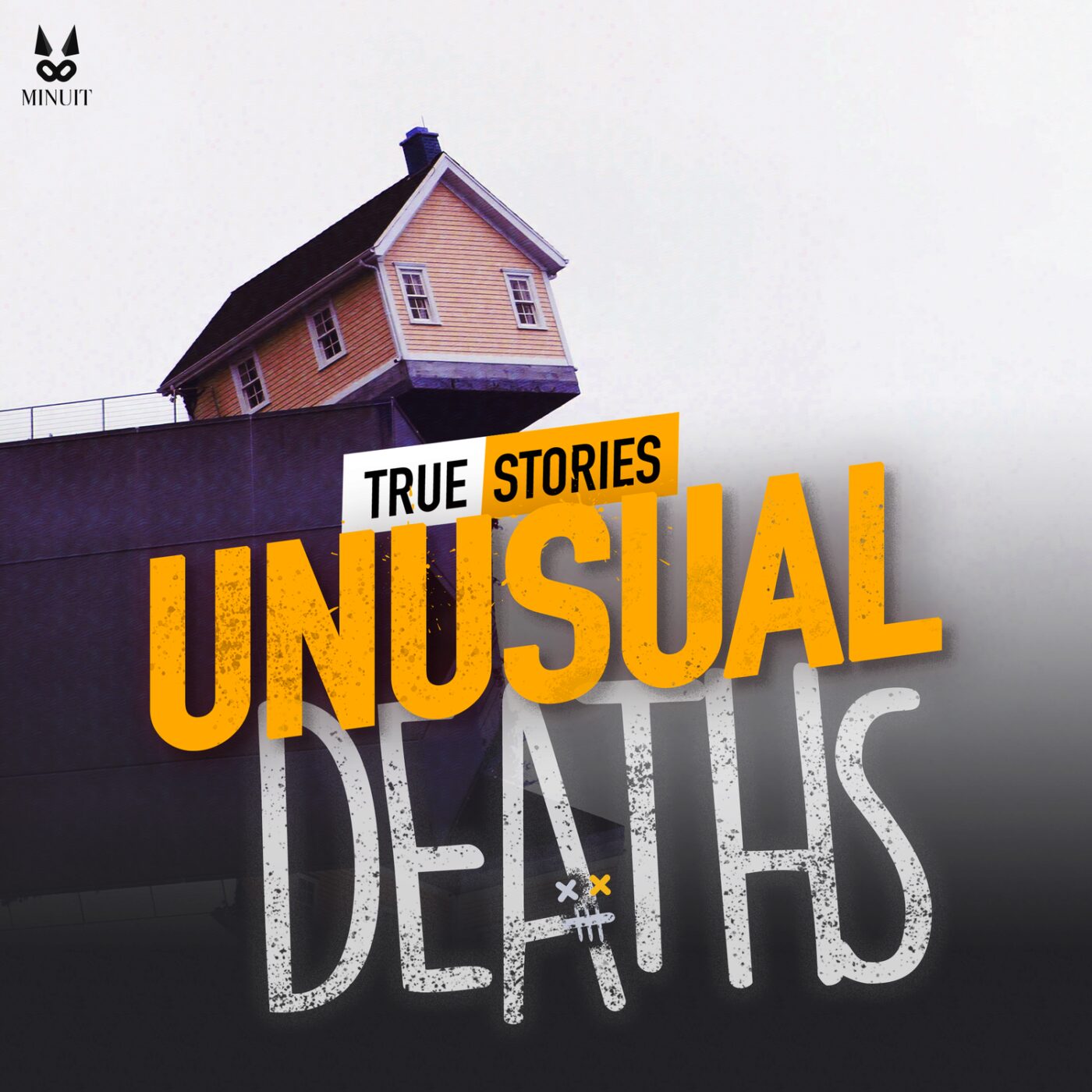 Beware of viruses (03:32)
Discover the new Midnight Studio podcast: "Unusual Deaths, True Stories". 70 improbable and yet true stories where the tragic rubs shoulders with the absurd. Can we really die laughing? Or impaled by a straw? Crushed by a cow fallen from the sky? Or pierced by a flying umbrella? At first glance, no. Yet these and many other unusual dramas have actually happened. Discover these frightening and entertaining stories in our short podcast series "Unusual Deaths, True Stories", a Midnight Studio program (french company Studio Minuit : www.studiominuit.com) Discover our other programs on your favorite podcasting platform: The Dumbest Criminals - True Stories. Sherlock Holmes, Private investigator. Arsène Lupin, The incredible stories.
Did you like this episode? Feel free to comment, share and rate it! See you soon for new stories! Midnight Studio. Addictive podcast creator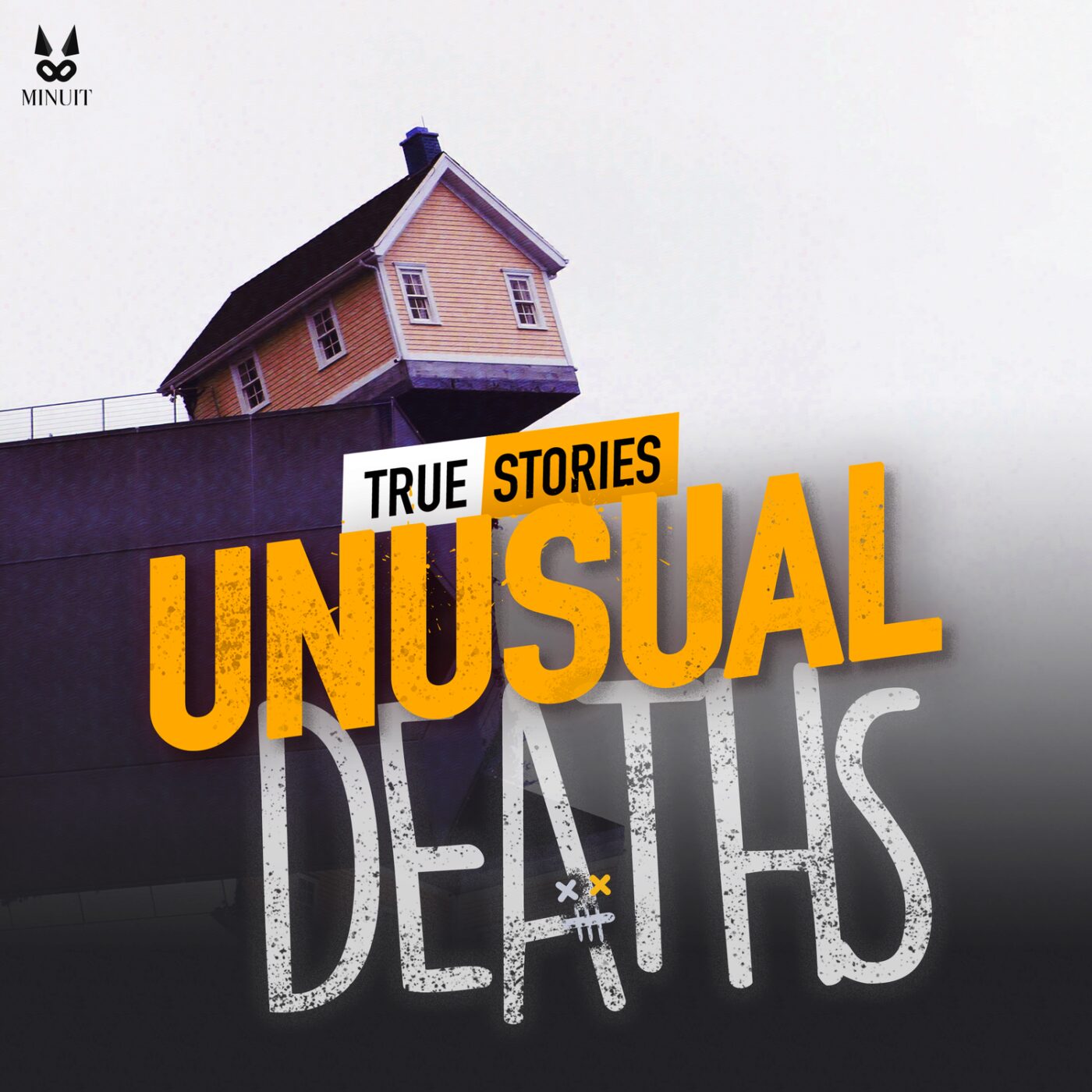 Fatal kiss (03:04)
Discover the new Midnight Studio podcast: "Unusual Deaths, True Stories". 70 improbable and yet true stories where the tragic rubs shoulders with the absurd. Can we really die laughing? Or impaled by a straw? Crushed by a cow fallen from the sky? Or pierced by a flying umbrella? At first glance, no. Yet these and many other unusual dramas have actually happened. Discover these frightening and entertaining stories in our short podcast series "Unusual Deaths, True Stories", a Midnight Studio program (french company Studio Minuit : www.studiominuit.com) Discover our other programs on your favorite podcasting platform: The Dumbest Criminals - True Stories. Sherlock Holmes, Private investigator. Arsène Lupin, The incredible stories.
Did you like this episode? Feel free to comment, share and rate it! See you soon for new stories! Midnight Studio. Addictive podcast creator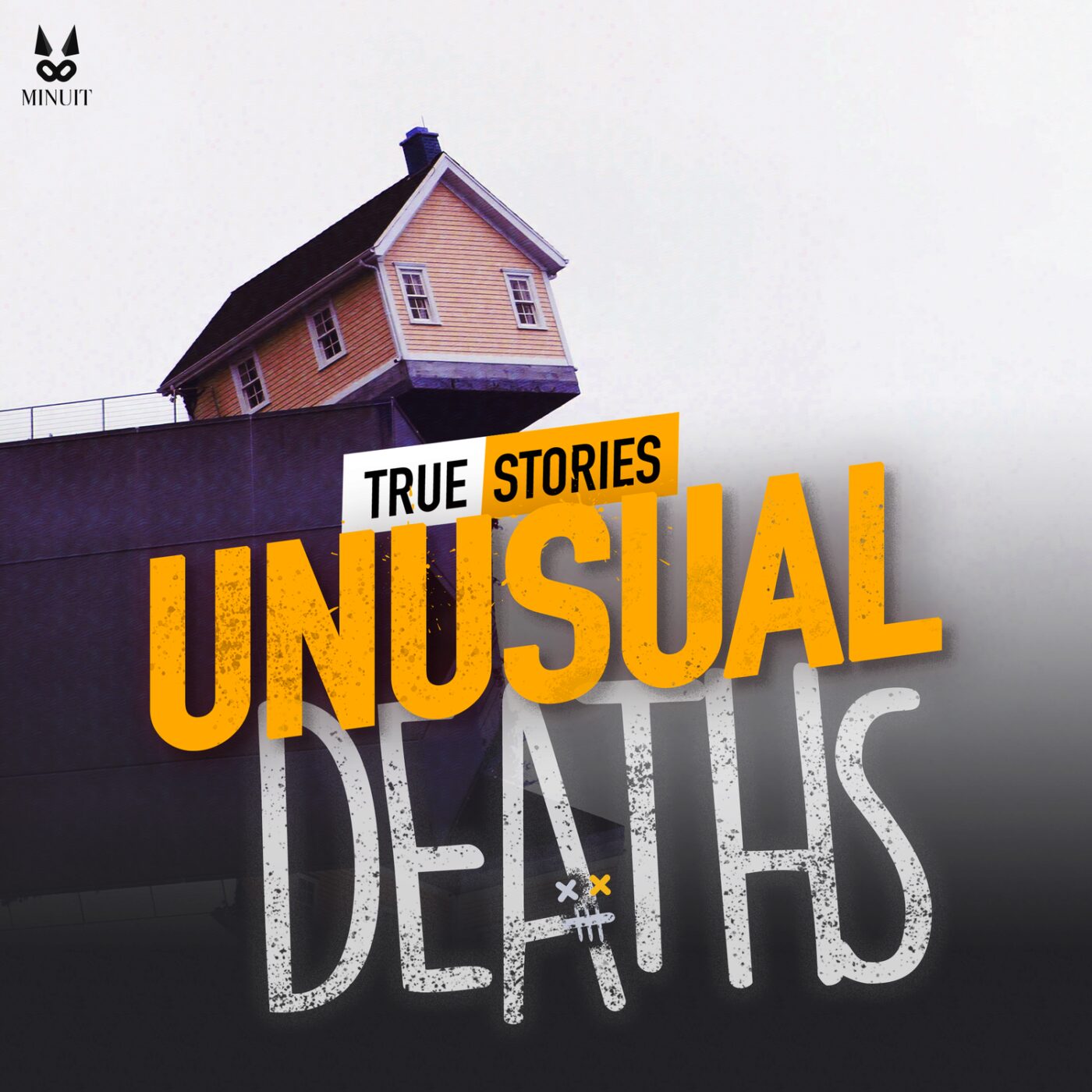 The astrologer was right (03:55)
Discover the new Midnight Studio podcast: "Unusual Deaths, True Stories". 70 improbable and yet true stories where the tragic rubs shoulders with the absurd. Can we really die laughing? Or impaled by a straw? Crushed by a cow fallen from the sky? Or pierced by a flying umbrella? At first glance, no. Yet these and many other unusual dramas have actually happened. Discover these frightening and entertaining stories in our short podcast series "Unusual Deaths, True Stories", a Midnight Studio program (french company Studio Minuit : www.studiominuit.com) Discover our other programs on your favorite podcasting platform: The Dumbest Criminals - True Stories. Sherlock Holmes, Private investigator. Arsène Lupin, The incredible stories.
Did you like this episode? Feel free to comment, share and rate it! See you soon for new stories! Midnight Studio. Addictive podcast creator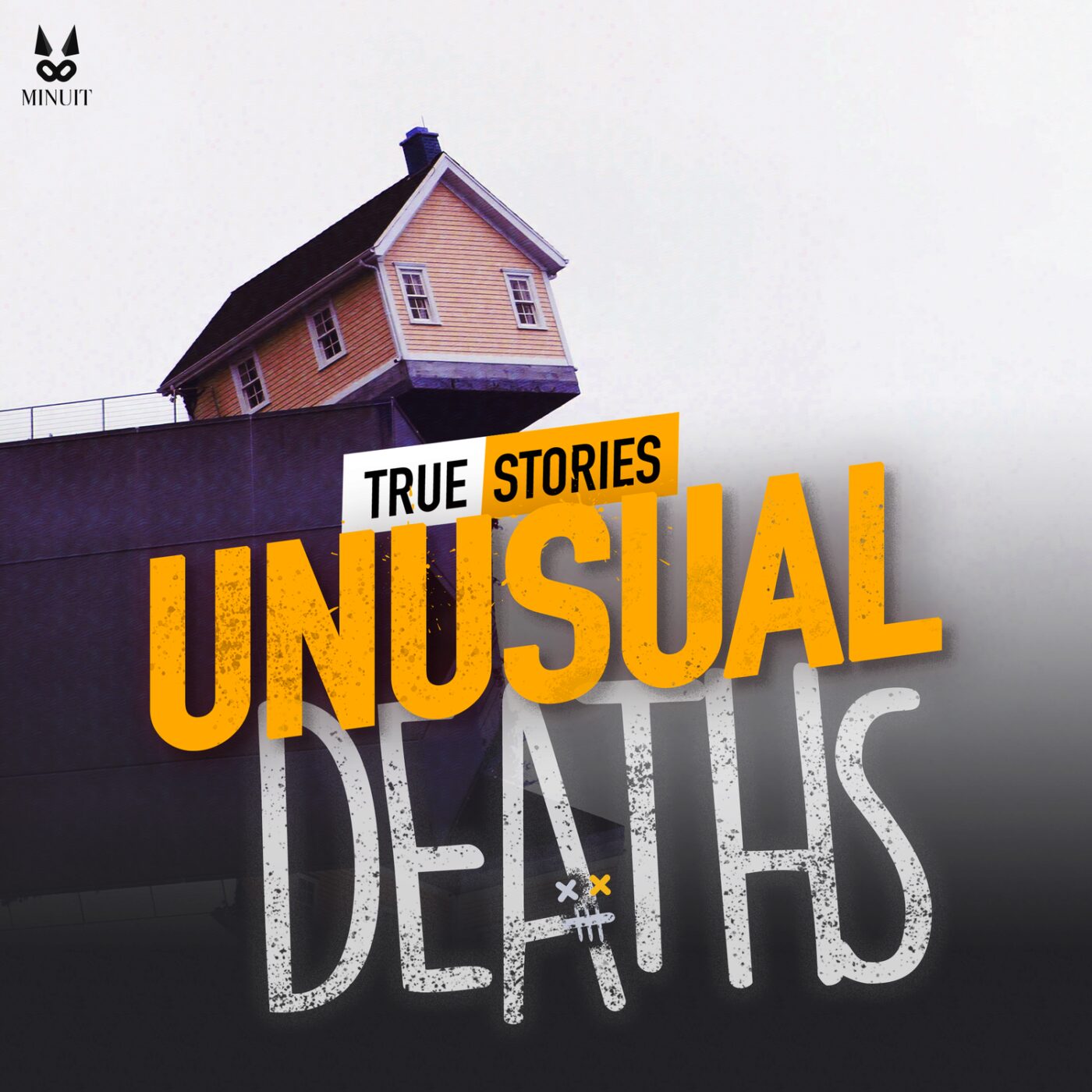 This morning, a rabbit killed a hunter (03:21)
Discover the new Midnight Studio podcast: "Unusual Deaths, True Stories". 70 improbable and yet true stories where the tragic rubs shoulders with the absurd. Can we really die laughing? Or impaled by a straw? Crushed by a cow fallen from the sky? Or pierced by a flying umbrella? At first glance, no. Yet these and many other unusual dramas have actually happened. Discover these frightening and entertaining stories in our short podcast series "Unusual Deaths, True Stories", a Midnight Studio program (french company Studio Minuit : www.studiominuit.com) Discover our other programs on your favorite podcasting platform: The Dumbest Criminals - True Stories. Sherlock Holmes, Private investigator. Arsène Lupin, The incredible stories.
Did you like this episode? Feel free to comment, share and rate it! See you soon for new stories! Midnight Studio. Addictive podcast creator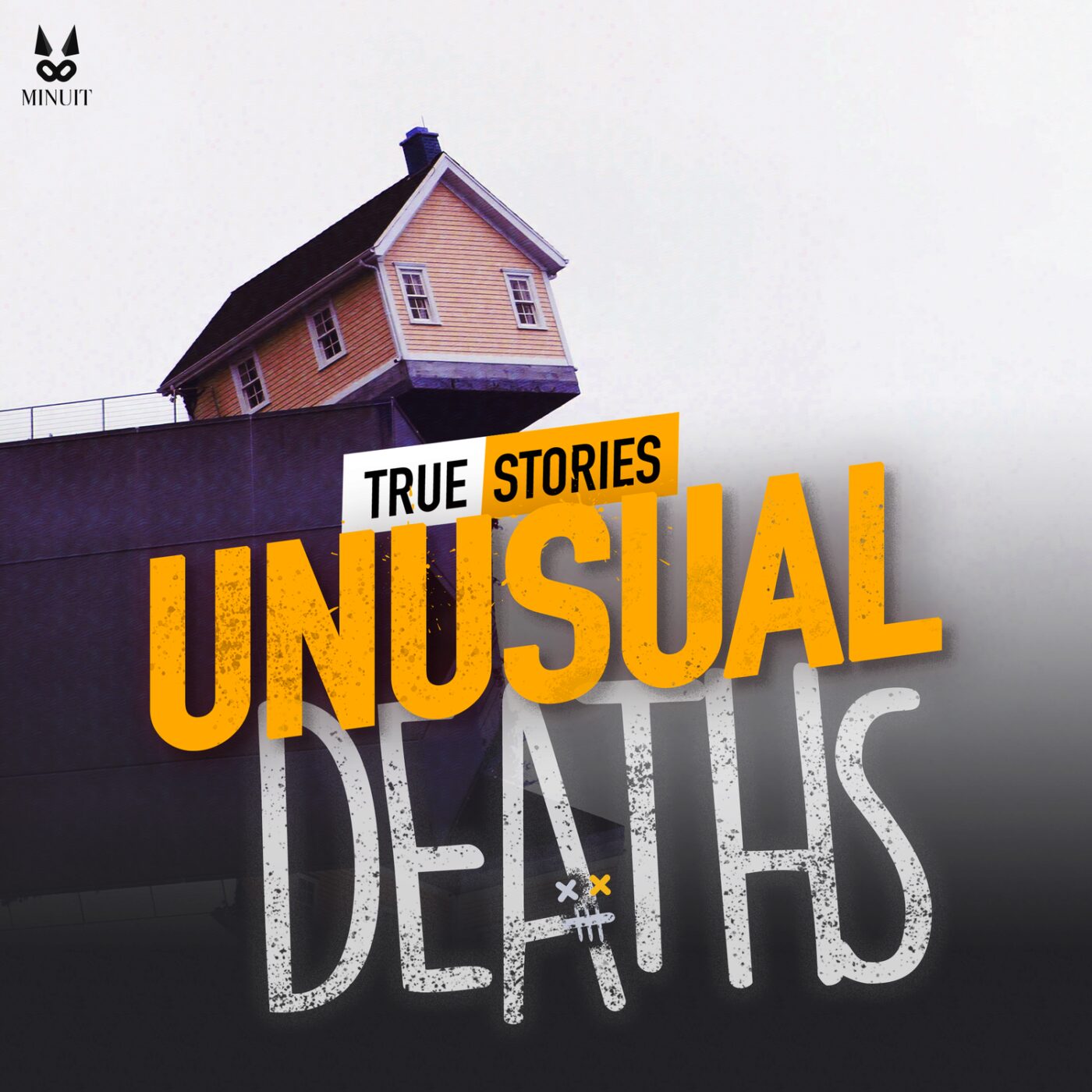 The man who wanted to be eaten (03:39)
Discover the new Midnight Studio podcast: "Unusual Deaths, True Stories". 70 improbable and yet true stories where the tragic rubs shoulders with the absurd. Can we really die laughing? Or impaled by a straw? Crushed by a cow fallen from the sky? Or pierced by a flying umbrella? At first glance, no. Yet these and many other unusual dramas have actually happened. Discover these frightening and entertaining stories in our short podcast series "Unusual Deaths, True Stories", a Midnight Studio program (french company Studio Minuit : www.studiominuit.com) Discover our other programs on your favorite podcasting platform: The Dumbest Criminals - True Stories. Sherlock Holmes, Private investigator. Arsène Lupin, The incredible stories.
Did you like this episode? Feel free to comment, share and rate it! See you soon for new stories! Midnight Studio. Addictive podcast creator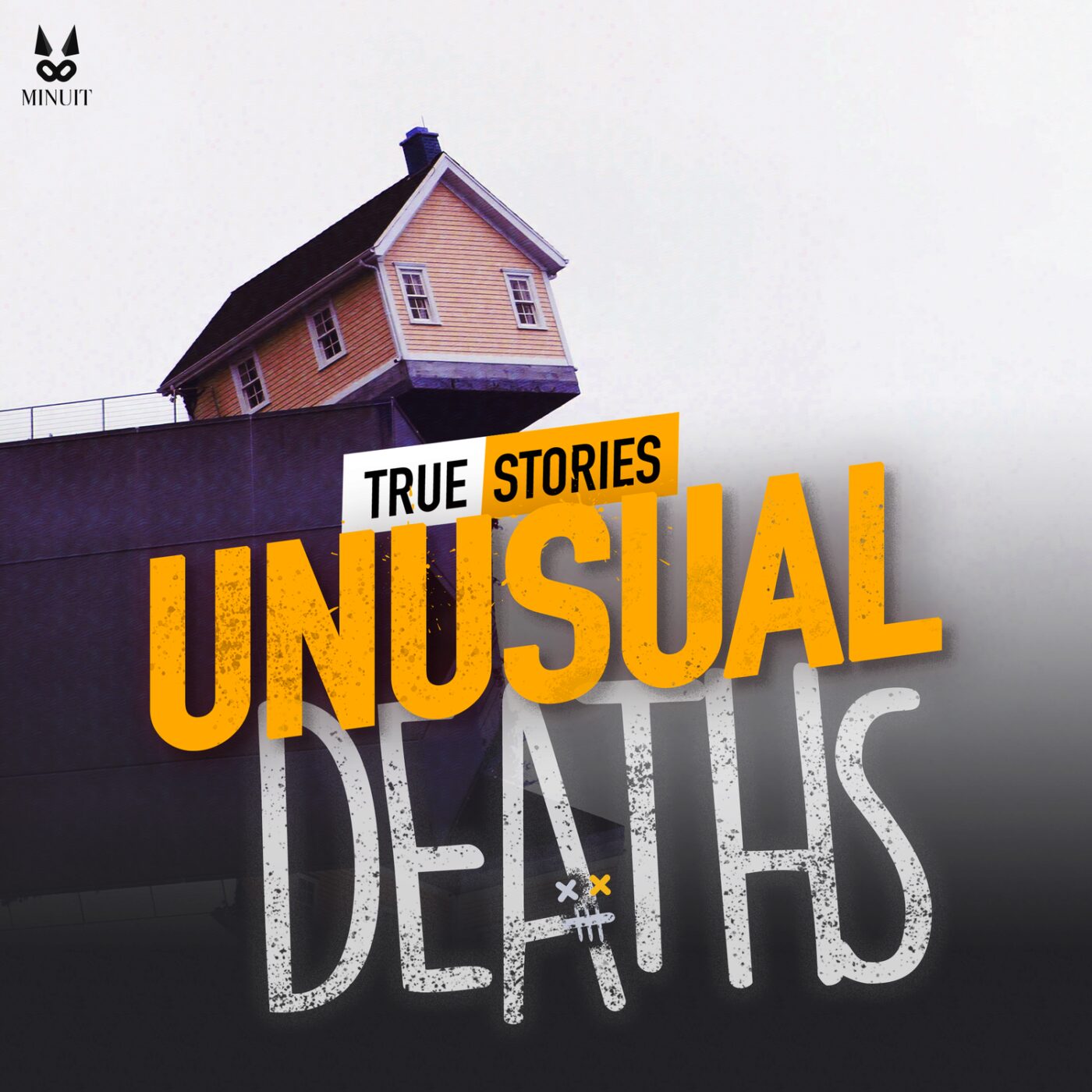 A genius between science and madness (03:47)
Discover the new Midnight Studio podcast: "Unusual Deaths, True Stories". 70 improbable and yet true stories where the tragic rubs shoulders with the absurd. Can we really die laughing? Or impaled by a straw? Crushed by a cow fallen from the sky? Or pierced by a flying umbrella? At first glance, no. Yet these and many other unusual dramas have actually happened. Discover these frightening and entertaining stories in our short podcast series "Unusual Deaths, True Stories", a Midnight Studio program (french company Studio Minuit : www.studiominuit.com) Discover our other programs on your favorite podcasting platform: The Dumbest Criminals - True Stories. Sherlock Holmes, Private investigator. Arsène Lupin, The incredible stories.
Did you like this episode? Feel free to comment, share and rate it! See you soon for new stories! Midnight Studio. Addictive podcast creator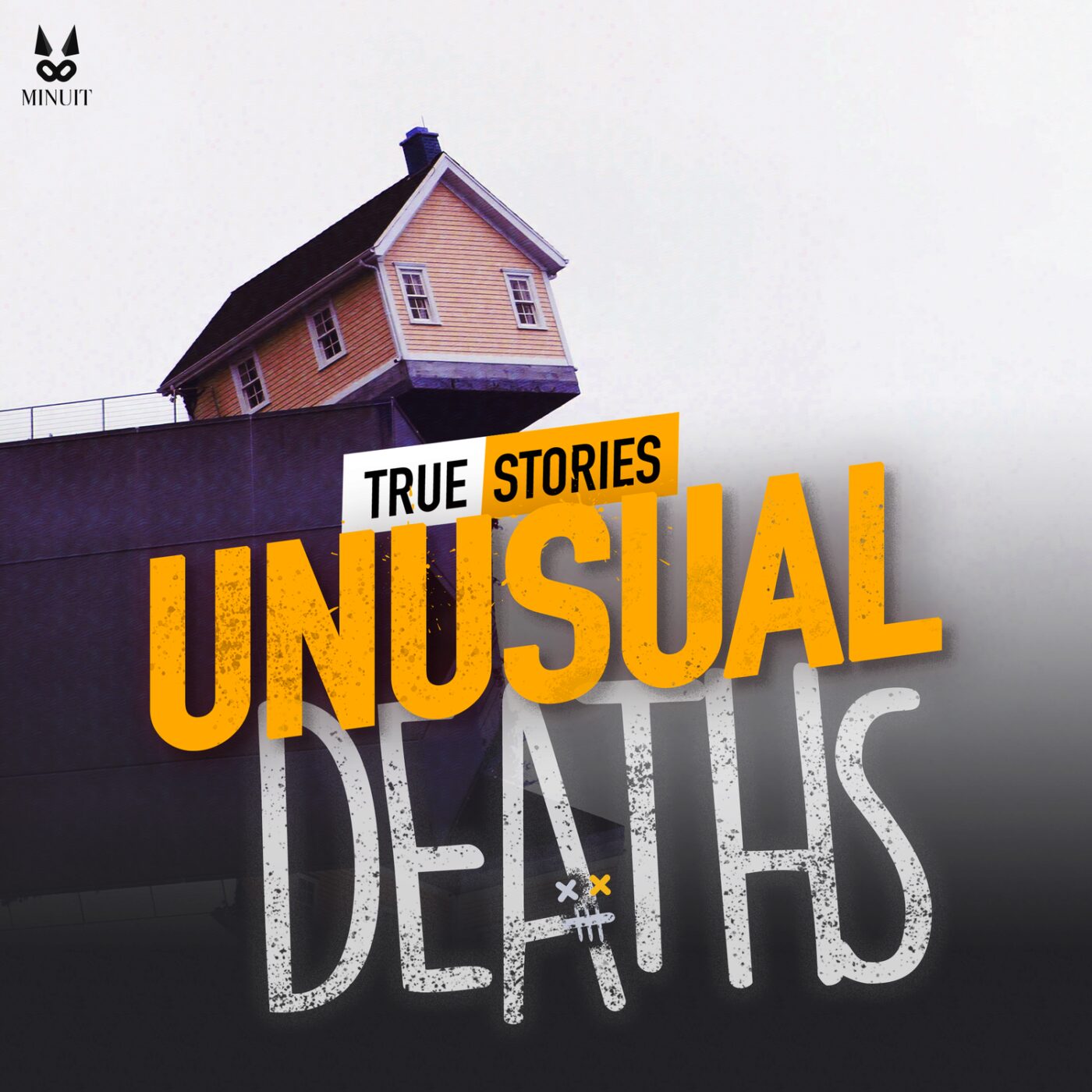 The laws of architecture apply to everyone (03:37)
Discover the new Midnight Studio podcast: "Unusual Deaths, True Stories". 70 improbable and yet true stories where the tragic rubs shoulders with the absurd. Can we really die laughing? Or impaled by a straw? Crushed by a cow fallen from the sky? Or pierced by a flying umbrella? At first glance, no. Yet these and many other unusual dramas have actually happened. Discover these frightening and entertaining stories in our short podcast series "Unusual Deaths, True Stories", a Midnight Studio program (french company Studio Minuit : www.studiominuit.com) Discover our other programs on your favorite podcasting platform: The Dumbest Criminals - True Stories. Sherlock Holmes, Private investigator. Arsène Lupin, The incredible stories.
Did you like this episode? Feel free to comment, share and rate it! See you soon for new stories! Midnight Studio. Addictive podcast creator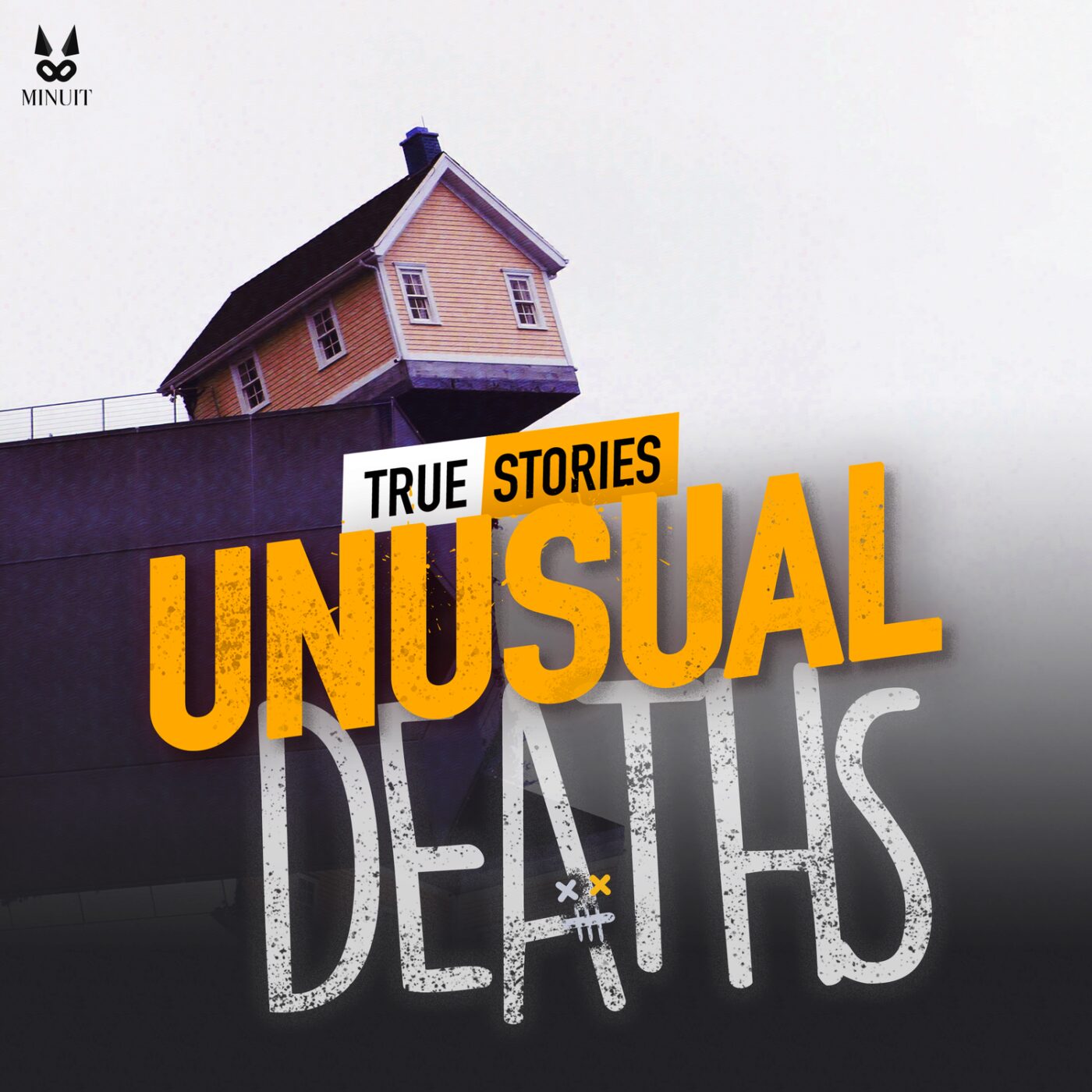 Killer baton (03:37)
Discover the new Midnight Studio podcast: "Unusual Deaths, True Stories". 70 improbable and yet true stories where the tragic rubs shoulders with the absurd. Can we really die laughing? Or impaled by a straw? Crushed by a cow fallen from the sky? Or pierced by a flying umbrella? At first glance, no. Yet these and many other unusual dramas have actually happened. Discover these frightening and entertaining stories in our short podcast series "Unusual Deaths, True Stories", a Midnight Studio program (french company Studio Minuit : www.studiominuit.com) Discover our other programs on your favorite podcasting platform: The Dumbest Criminals - True Stories. Sherlock Holmes, Private investigator. Arsène Lupin, The incredible stories.
Did you like this episode? Feel free to comment, share and rate it! See you soon for new stories! Midnight Studio. Addictive podcast creator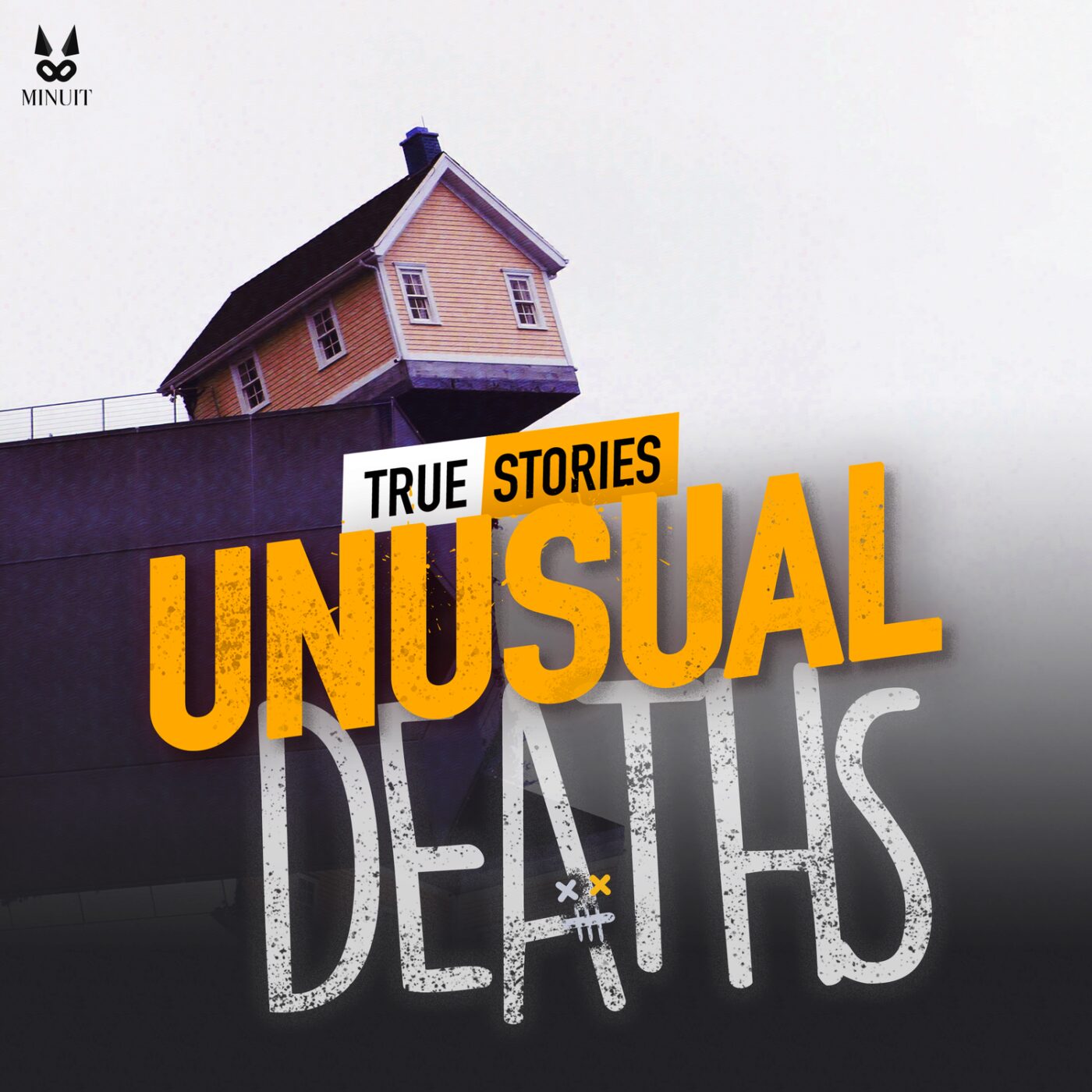 The writer and his toothpick (03:36)
Discover the new Midnight Studio podcast: "Unusual Deaths, True Stories". 70 improbable and yet true stories where the tragic rubs shoulders with the absurd. Can we really die laughing? Or impaled by a straw? Crushed by a cow fallen from the sky? Or pierced by a flying umbrella? At first glance, no. Yet these and many other unusual dramas have actually happened. Discover these frightening and entertaining stories in our short podcast series "Unusual Deaths, True Stories", a Midnight Studio program (french company Studio Minuit : www.studiominuit.com)
Discover our other programs on your favorite podcasting platform: The Dumbest Criminals - True Stories. Sherlock Holmes, Private investigator. Arsène Lupin, The incredible stories.
Did you like this episode? Feel free to comment, share and rate it! See you soon for new stories! Midnight Studio. Addictive podcast creator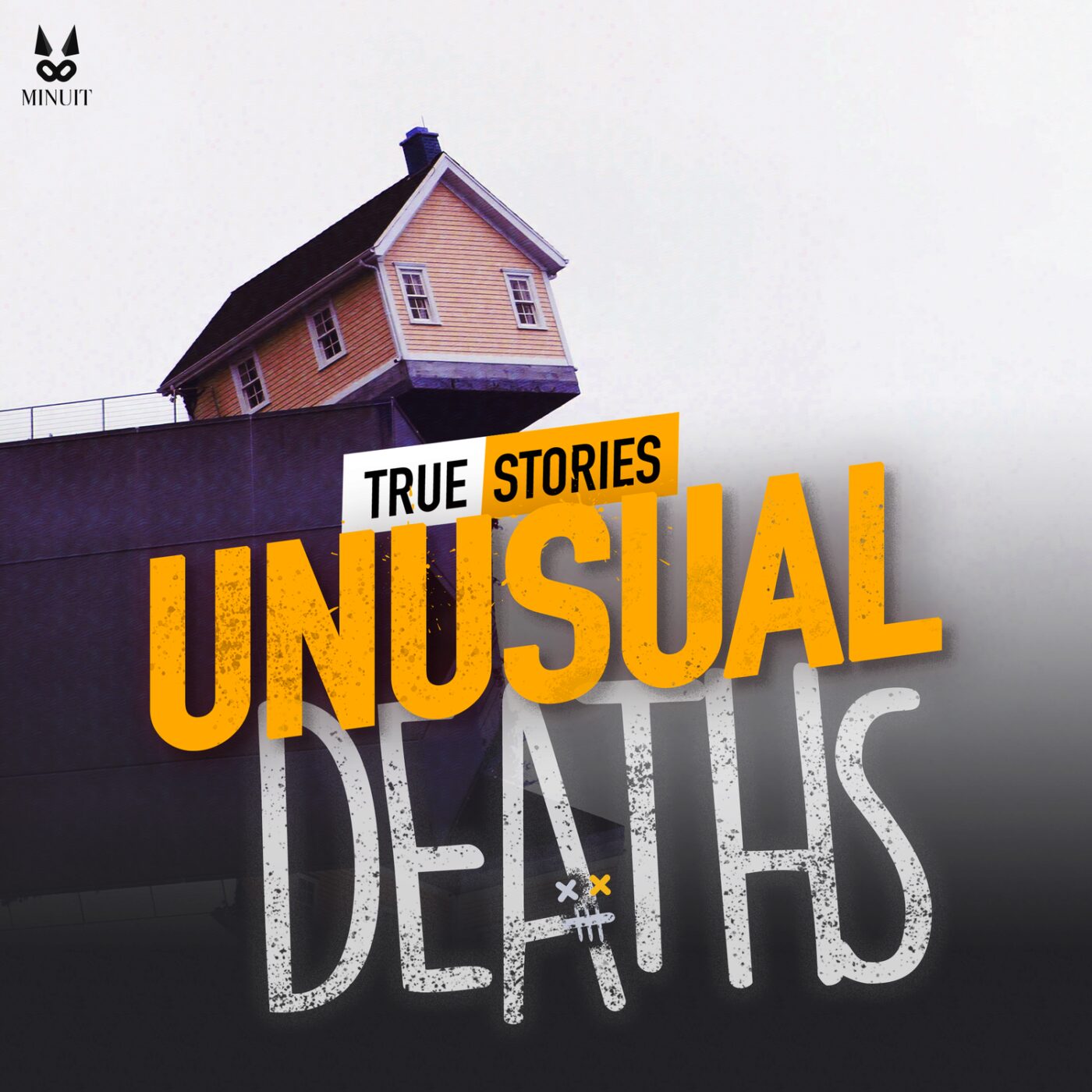 The fatal blowjob (03:25)
Discover the new Midnight Studio podcast: "Unusual Deaths, True Stories". 70 improbable and yet true stories where the tragic rubs shoulders with the absurd. Can we really die laughing? Or impaled by a straw? Crushed by a cow fallen from the sky? Or pierced by a flying umbrella? At first glance, no. Yet these and many other unusual dramas have actually happened. Discover these frightening and entertaining stories in our short podcast series "Unusual Deaths, True Stories", a Midnight Studio program (french company Studio Minuit : www.studiominuit.com)
Discover our other programs on your favorite podcasting platform: The Dumbest Criminals - True Stories. Sherlock Holmes, Private investigator. Arsène Lupin, The incredible stories.
Did you like this episode? Feel free to comment, share and rate it! See you soon for new stories! Midnight Studio. Addictive podcast creator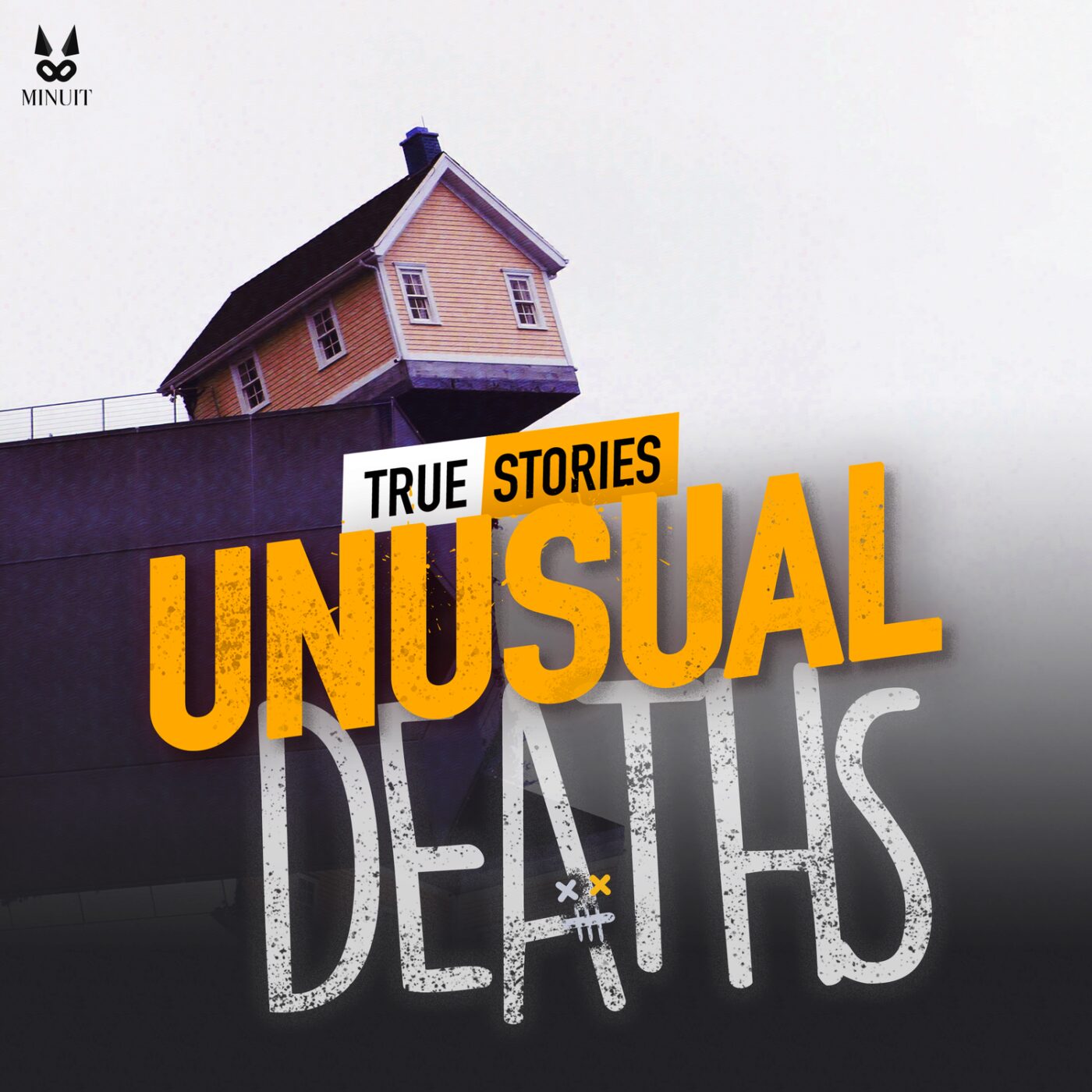 A restful profession (03:05)
Discover the new Midnight Studio podcast: "Unusual Deaths, True Stories". 70 improbable and yet true stories where the tragic rubs shoulders with the absurd. Can we really die laughing? Or impaled by a straw? Crushed by a cow fallen from the sky? Or pierced by a flying umbrella? At first glance, no. Yet these and many other unusual dramas have actually happened. Discover these frightening and entertaining stories in our short podcast series "Unusual Deaths, True Stories", a Midnight Studio program (french company Studio Minuit : www.studiominuit.com)
Discover our other programs on your favorite podcasting platform: The Dumbest Criminals - True Stories. Sherlock Holmes, Private investigator. Arsène Lupin, The incredible stories.
Did you like this episode? Feel free to comment, share and rate it! See you soon for new stories! Midnight Studio. Addictive podcast creator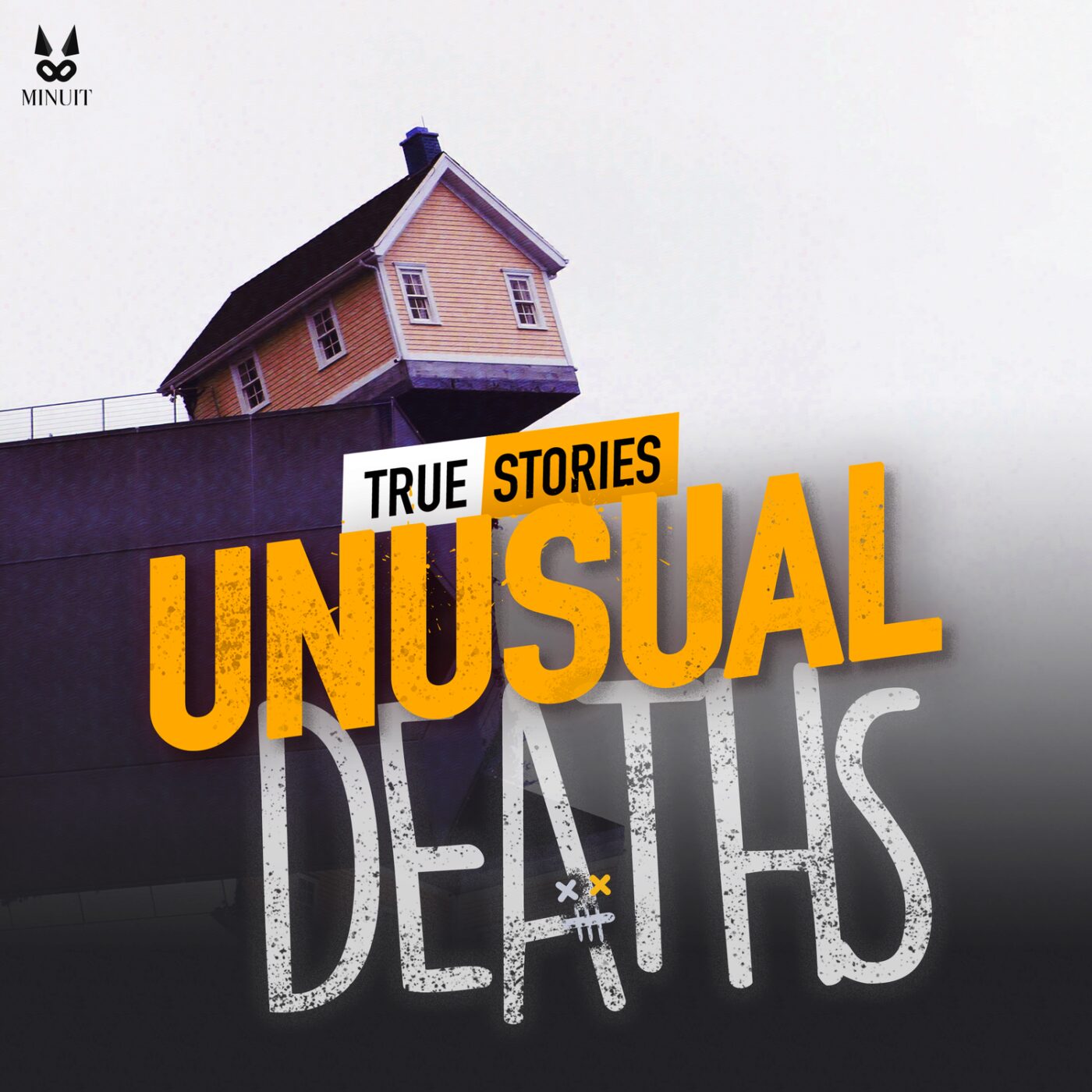 Autopsied alive (03:37)
Discover the new Midnight Studio podcast: "Unusual Deaths, True Stories". 70 improbable and yet true stories where the tragic rubs shoulders with the absurd. Can we really die laughing? Or impaled by a straw? Crushed by a cow fallen from the sky? Or pierced by a flying umbrella? At first glance, no. Yet these and many other unusual dramas have actually happened. Discover these frightening and entertaining stories in our short podcast series "Unusual Deaths, True Stories", a Midnight Studio program (french company Studio Minuit : www.studiominuit.com) Discover our other programs on your favorite podcasting platform: The Dumbest Criminals - True Stories. Sherlock Holmes, Private investigator. Arsène Lupin, The incredible stories.
Did you like this episode? Feel free to comment, share and rate it! See you soon for new stories! Midnight Studio. Addictive podcast creator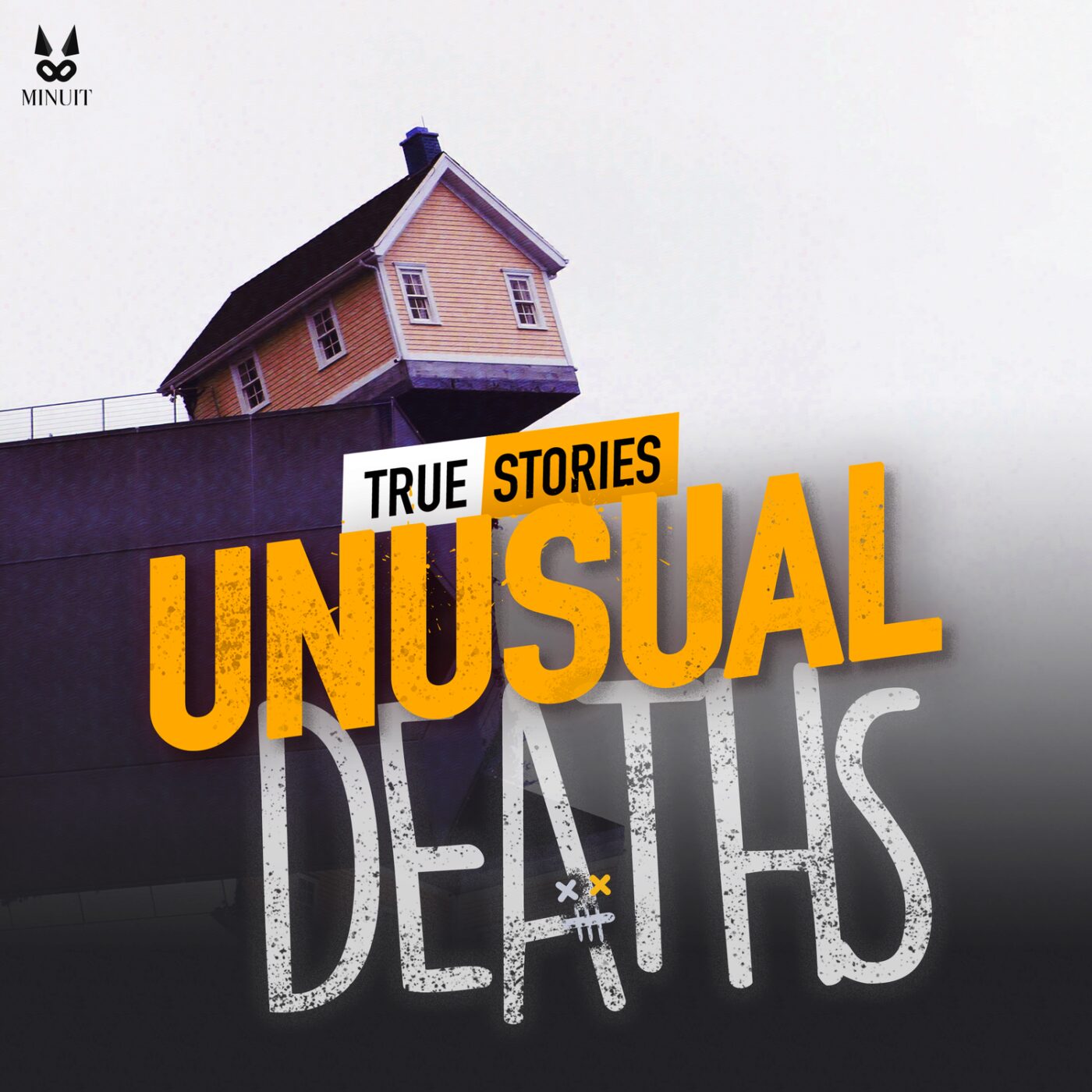 One tree, one chain, two personalities (04:11)
Discover the new Midnight Studio podcast: "Unusual Deaths, True Stories". 70 improbable and yet true stories where the tragic rubs shoulders with the absurd. Can we really die laughing? Or impaled by a straw? Crushed by a cow fallen from the sky? Or pierced by a flying umbrella? At first glance, no. Yet these and many other unusual dramas have actually happened. Discover these frightening and entertaining stories in our short podcast series "Unusual Deaths, True Stories", a Midnight Studio program (french company Studio Minuit : www.studiominuit.com) Discover our other programs on your favorite podcasting platform: The Dumbest Criminals - True Stories. Sherlock Holmes, Private investigator. Arsène Lupin, The incredible stories.
Did you like this episode? Feel free to comment, share and rate it! See you soon for new stories! Midnight Studio. Addictive podcast creator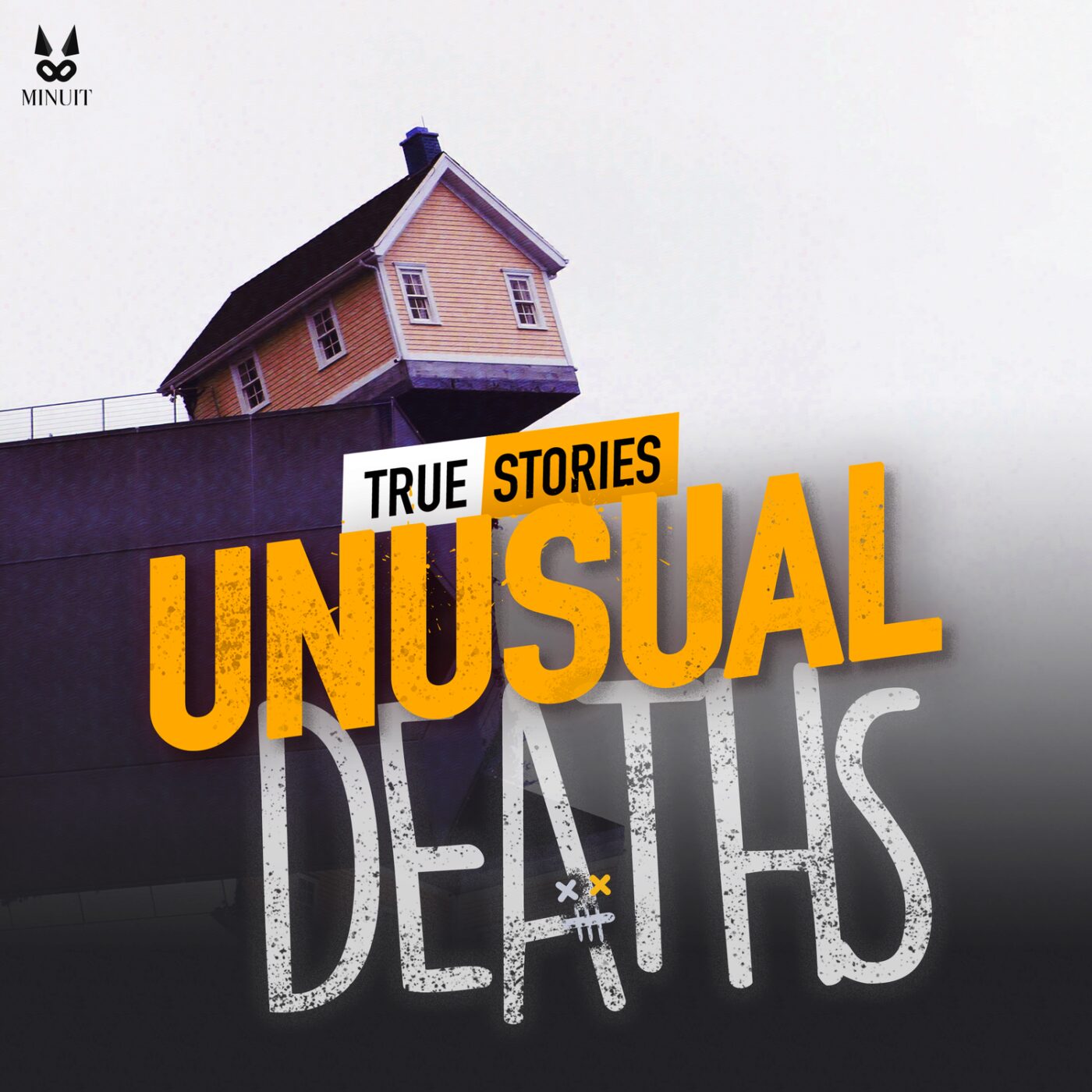 The logician with a strong character (03:59)
Discover the new Midnight Studio podcast: "Unusual Deaths, True Stories". 70 improbable and yet true stories where the tragic rubs shoulders with the absurd. Can we really die laughing? Or impaled by a straw? Crushed by a cow fallen from the sky? Or pierced by a flying umbrella? At first glance, no. Yet these and many other unusual dramas have actually happened. Discover these frightening and entertaining stories in our short podcast series "Unusual Deaths, True Stories", a Midnight Studio program (french company Studio Minuit : www.studiominuit.com) Discover our other programs on your favorite podcasting platform: The Dumbest Criminals - True Stories. Sherlock Holmes, Private investigator. Arsène Lupin, The incredible stories.
Did you like this episode? Feel free to comment, share and rate it! See you soon for new stories! Midnight Studio. Addictive podcast creator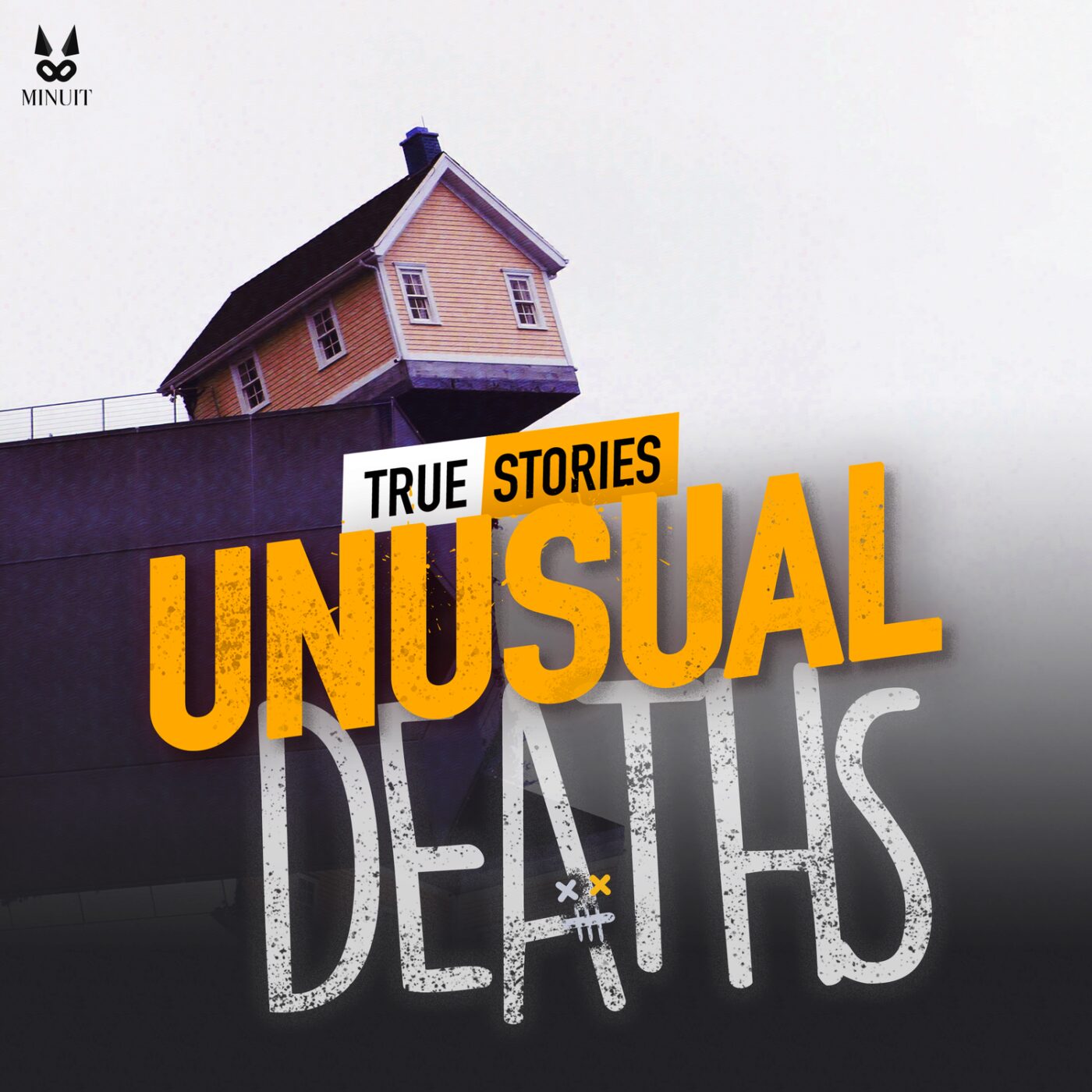 The height of glory (03:58)
Discover the new Midnight Studio podcast: "Unusual Deaths, True Stories". 70 improbable and yet true stories where the tragic rubs shoulders with the absurd. Can we really die laughing? Or impaled by a straw? Crushed by a cow fallen from the sky? Or pierced by a flying umbrella? At first glance, no. Yet these and many other unusual dramas have actually happened. Discover these frightening and entertaining stories in our short podcast series "Unusual Deaths, True Stories", a Midnight Studio program (french company Studio Minuit : www.studiominuit.com)
Discover our other programs on your favorite podcasting platform:The Dumbest Criminals - True Stories.Sherlock Holmes, Private investigator.Arsène Lupin, The incredible stories.
Did you like this episode? Feel free to comment, share and rate it! See you soon for new stories! Midnight Studio. Addictive podcast creator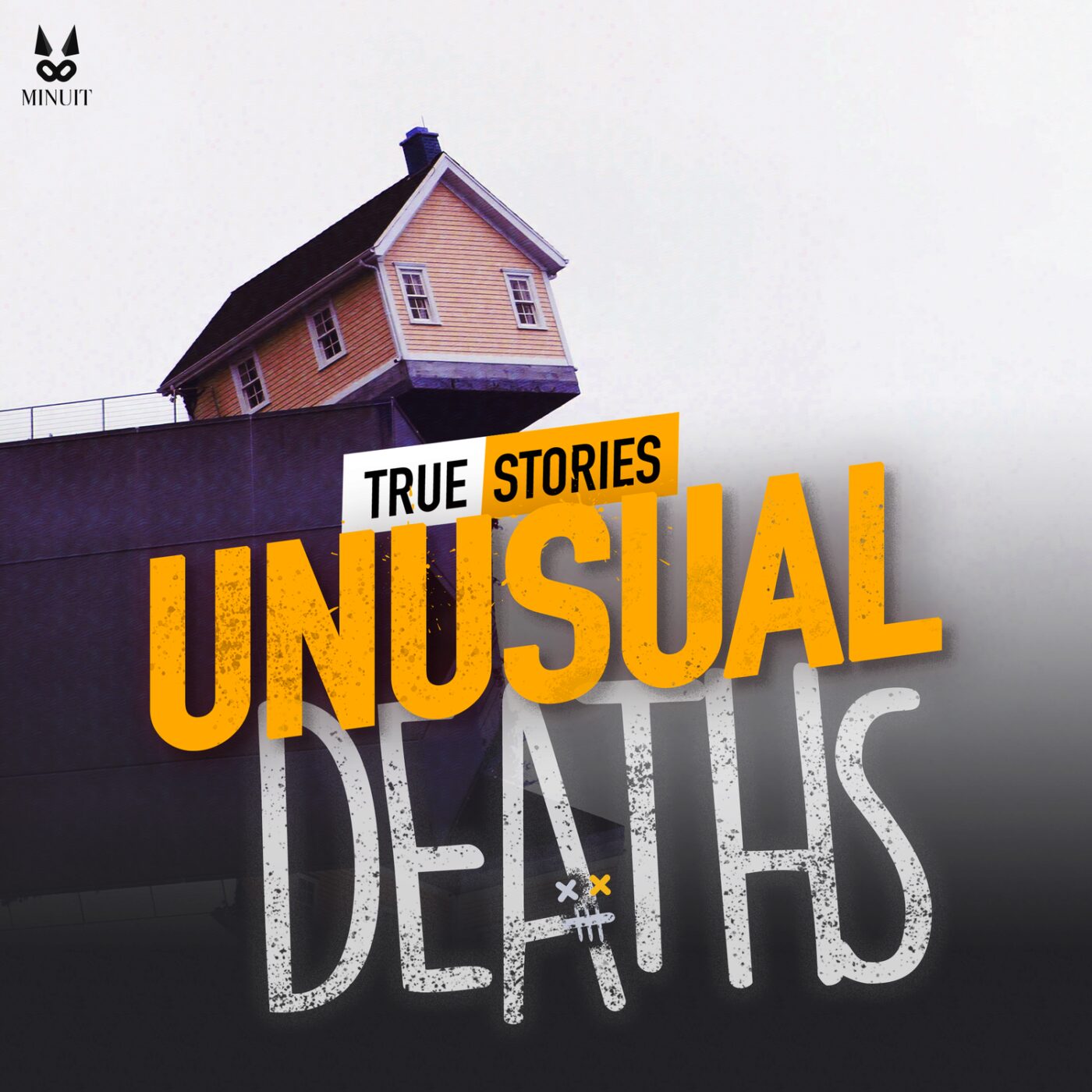 Life or lava (04:26)
Discover the new Midnight Studio podcast: "Unusual Deaths, True Stories". 70 improbable and yet true stories where the tragic rubs shoulders with the absurd. Can we really die laughing? Or impaled by a straw? Crushed by a cow fallen from the sky? Or pierced by a flying umbrella? At first glance, no. Yet these and many other unusual dramas have actually happened. Discover these frightening and entertaining stories in our short podcast series "Unusual Deaths, True Stories", a Midnight Studio program (french company Studio Minuit : www.studiominuit.com)
Discover our other programs on your favorite podcasting platform:The Dumbest Criminals - True Stories.Sherlock Holmes, Private investigator.Arsène Lupin, The incredible stories.
Did you like this episode? Feel free to comment, share and rate it! See you soon for new stories! Midnight Studio. Addictive podcast creator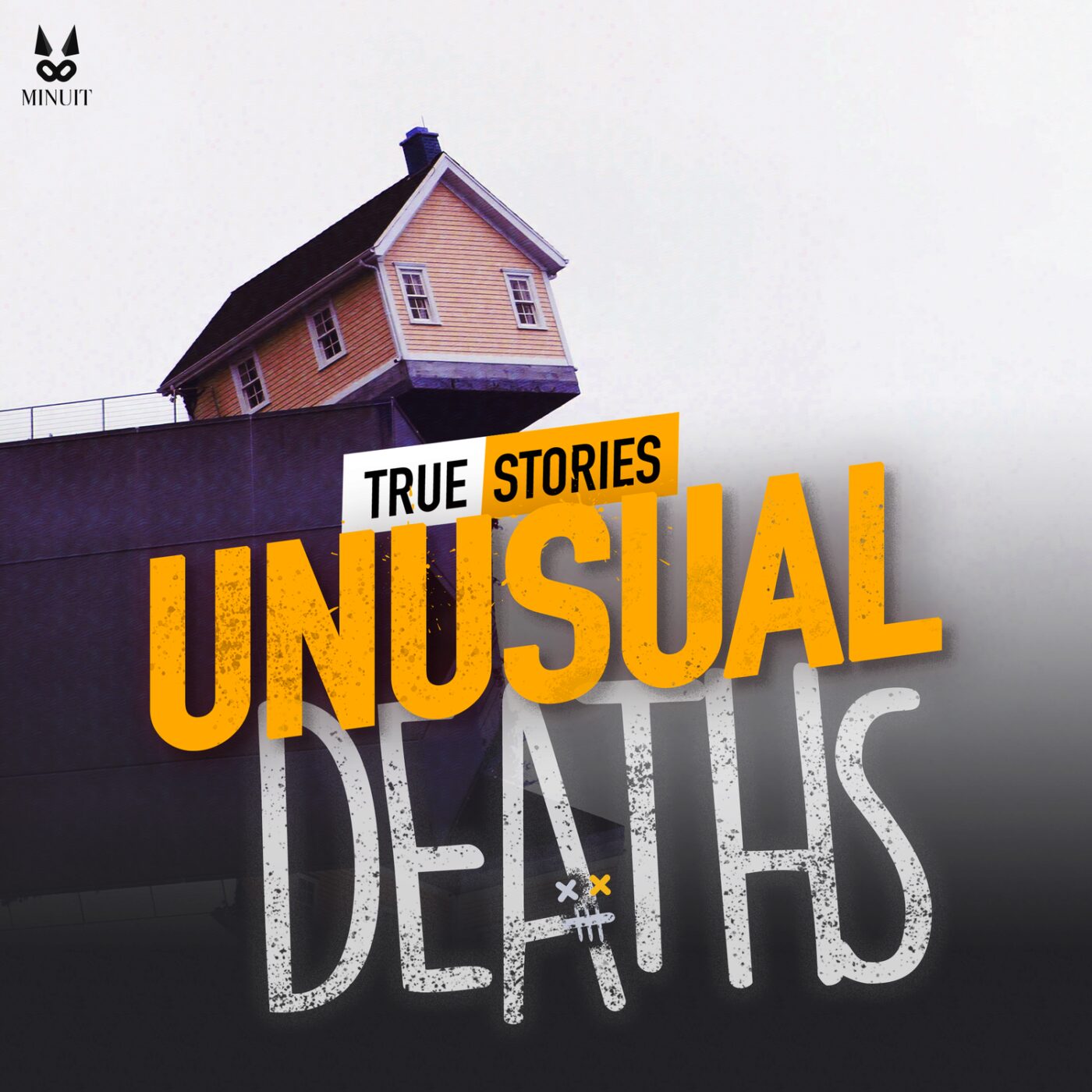 A sugar wave (04:00)
Discover the new Midnight Studio podcast: "Unusual Deaths, True Stories". 70 improbable and yet true stories where the tragic rubs shoulders with the absurd. Can we really die laughing? Or impaled by a straw? Crushed by a cow fallen from the sky? Or pierced by a flying umbrella? At first glance, no. Yet these and many other unusual dramas have actually happened. Discover these frightening and entertaining stories in our short podcast series "Unusual Deaths, True Stories", a Midnight Studio program (french company Studio Minuit : www.studiominuit.com)
Discover our other programs on your favorite podcasting platform:The Dumbest Criminals - True Stories.Sherlock Holmes, Private investigator.Arsène Lupin, The incredible stories.
Did you like this episode? Feel free to comment, share and rate it! See you soon for new stories! Midnight Studio. Addictive podcast creator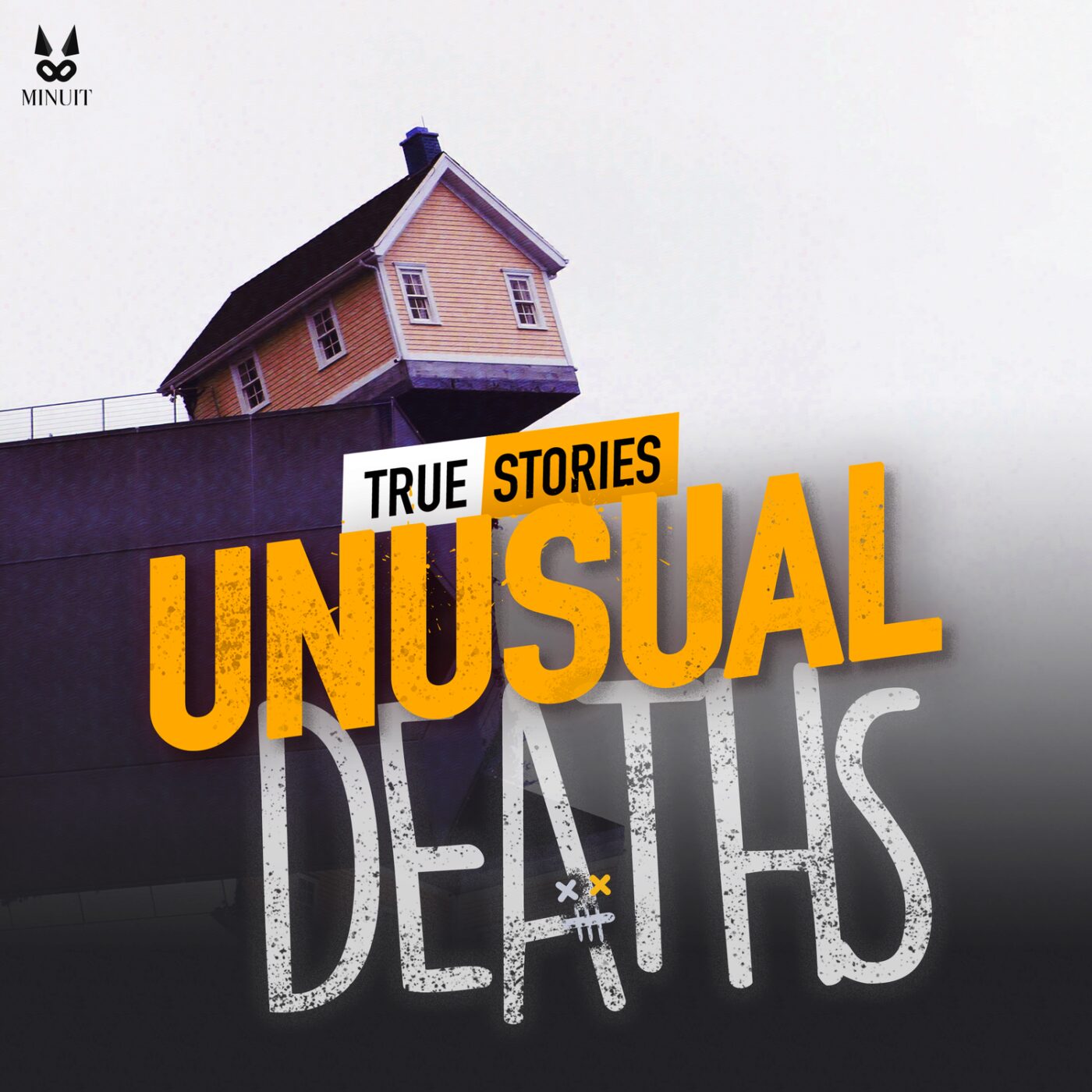 Selfie in Spain (03:48)
Discover the new Midnight Studio podcast: "Unusual Deaths, True Stories". 70 improbable and yet true stories where the tragic rubs shoulders with the absurd. Can we really die laughing? Or impaled by a straw? Crushed by a cow fallen from the sky? Or pierced by a flying umbrella? At first glance, no. Yet these and many other unusual dramas have actually happened. Discover these frightening and entertaining stories in our short podcast series "Unusual Deaths, True Stories", a Midnight Studio program (french company Studio Minuit : www.studiominuit.com)
Discover our other programs on your favorite podcasting platform:The Dumbest Criminals - True Stories.Sherlock Holmes, Private investigator.Arsène Lupin, The incredible stories.
Did you like this episode? Feel free to comment, share and rate it! See you soon for new stories! Midnight Studio. Addictive podcast creator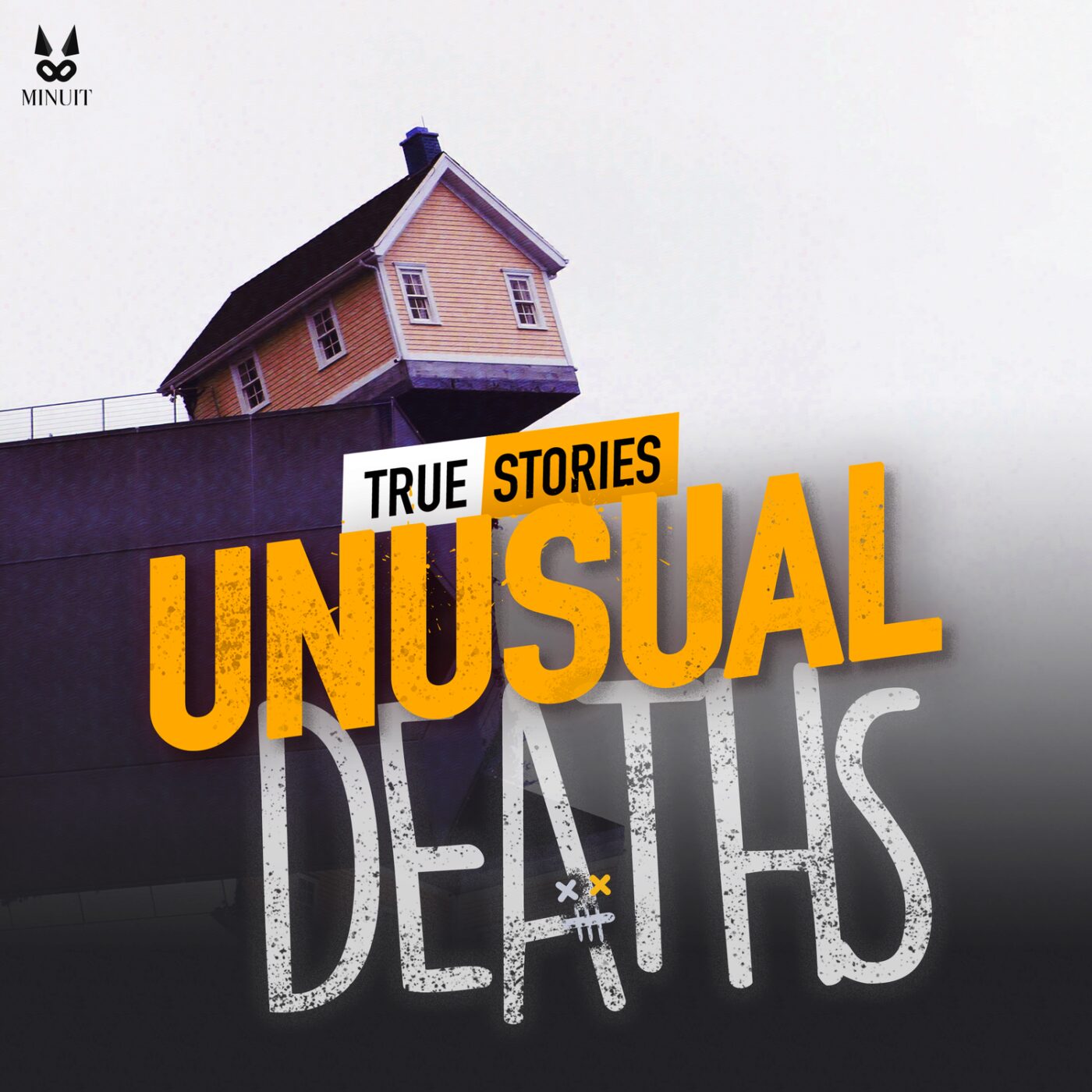 Punished by his sin (04:07)
Discover the new Midnight Studio podcast: "Unusual Deaths, True Stories". 70 improbable and yet true stories where the tragic rubs shoulders with the absurd. Can we really die laughing? Or impaled by a straw? Crushed by a cow fallen from the sky? Or pierced by a flying umbrella? At first glance, no. Yet these and many other unusual dramas have actually happened. Discover these frightening and entertaining stories in our short podcast series "Unusual Deaths, True Stories", a Midnight Studio program (french company Studio Minuit : www.studiominuit.com)
Discover our other programs on your favorite podcasting platform:The Dumbest Criminals - True Stories.Sherlock Holmes, Private investigator.Arsène Lupin, The incredible stories.
Did you like this episode? Feel free to comment, share and rate it! See you soon for new stories! Midnight Studio. Addictive podcast creator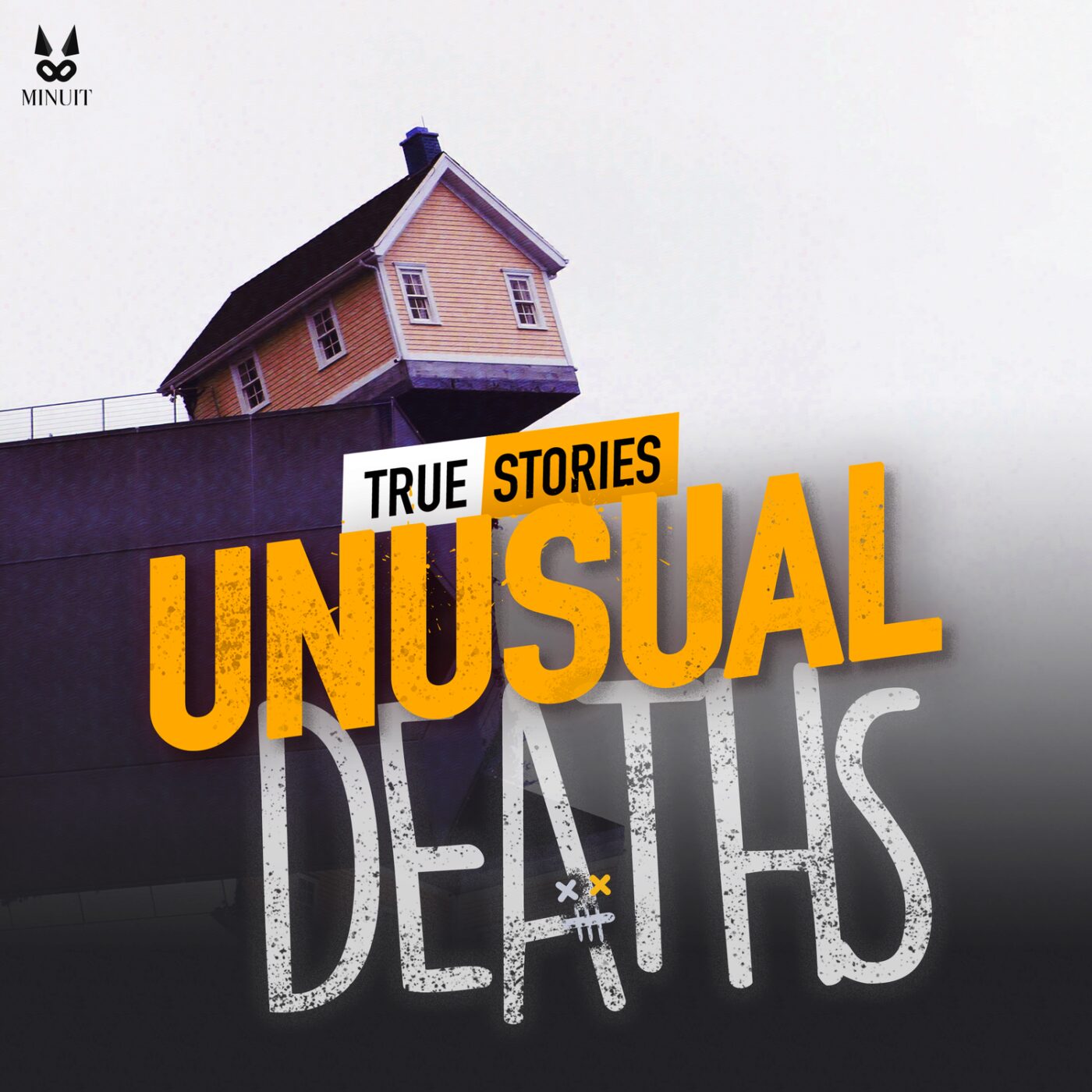 He died for France (04:47)
Discover the new Midnight Studio podcast: "Unusual Deaths, True Stories". 70 improbable and yet true stories where the tragic rubs shoulders with the absurd. Can we really die laughing? Or impaled by a straw? Crushed by a cow fallen from the sky? Or pierced by a flying umbrella? At first glance, no. Yet these and many other unusual dramas have actually happened. Discover these frightening and entertaining stories in our short podcast series "Unusual Deaths, True Stories", a Midnight Studio program (french company Studio Minuit : www.studiominuit.com)
Discover our other programs on your favorite podcasting platform:The Dumbest Criminals - True Stories.Sherlock Holmes, Private investigator.Arsène Lupin, The incredible stories.
Did you like this episode? Feel free to comment, share and rate it! See you soon for new stories! Midnight Studio. Addictive podcast creator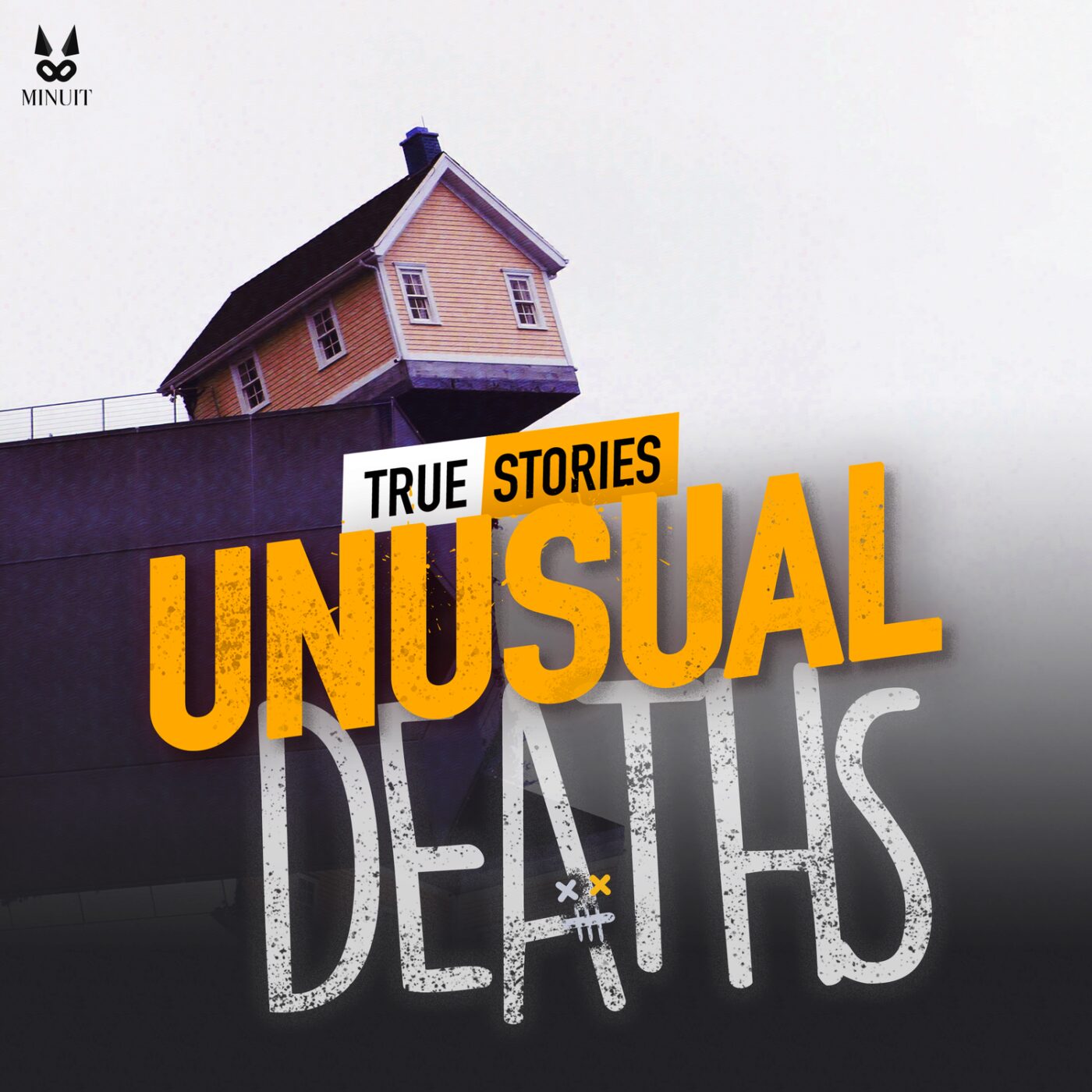 Mithridatism (04:43)
Discover the new Midnight Studio podcast: "Unusual Deaths, True Stories". 70 improbable and yet true stories where the tragic rubs shoulders with the absurd. Can we really die laughing? Or impaled by a straw? Crushed by a cow fallen from the sky? Or pierced by a flying umbrella? At first glance, no. Yet these and many other unusual dramas have actually happened. Discover these frightening and entertaining stories in our short podcast series "Unusual Deaths, True Stories", a Midnight Studio program (french company Studio Minuit : www.studiominuit.com)
Discover our other programs on your favorite podcasting platform:The Dumbest Criminals - True Stories.Sherlock Holmes, Private investigator.Arsène Lupin, The incredible stories.
Did you like this episode? Feel free to comment, share and rate it! See you soon for new stories! Midnight Studio. Addictive podcast creator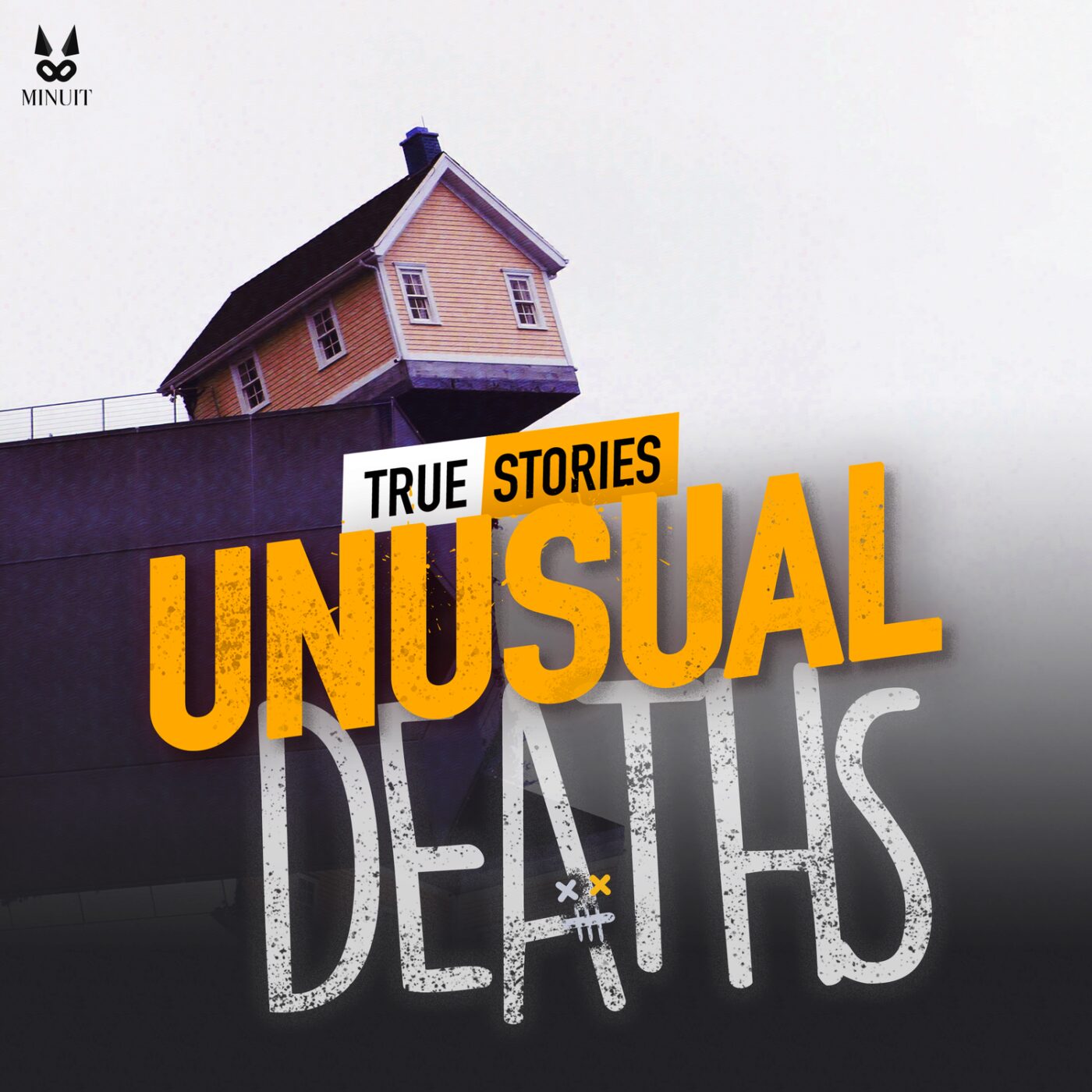 The killer sweet tooth (03:48)
Discover the new Midnight Studio podcast: "Unusual Deaths, True Stories". 70 improbable and yet true stories where the tragic rubs shoulders with the absurd. Can we really die laughing? Or impaled by a straw? Crushed by a cow fallen from the sky? Or pierced by a flying umbrella? At first glance, no. Yet these and many other unusual dramas have actually happened. Discover these frightening and entertaining stories in our short podcast series "Unusual Deaths, True Stories", a Midnight Studio program (french company Studio Minuit : www.studiominuit.com)
Discover our other programs on your favorite podcasting platform:The Dumbest Criminals - True Stories.Sherlock Holmes, Private investigator.Arsène Lupin, The incredible stories.
Did you like this episode? Feel free to comment, share and rate it! See you soon for new stories! Midnight Studio. Addictive podcast creator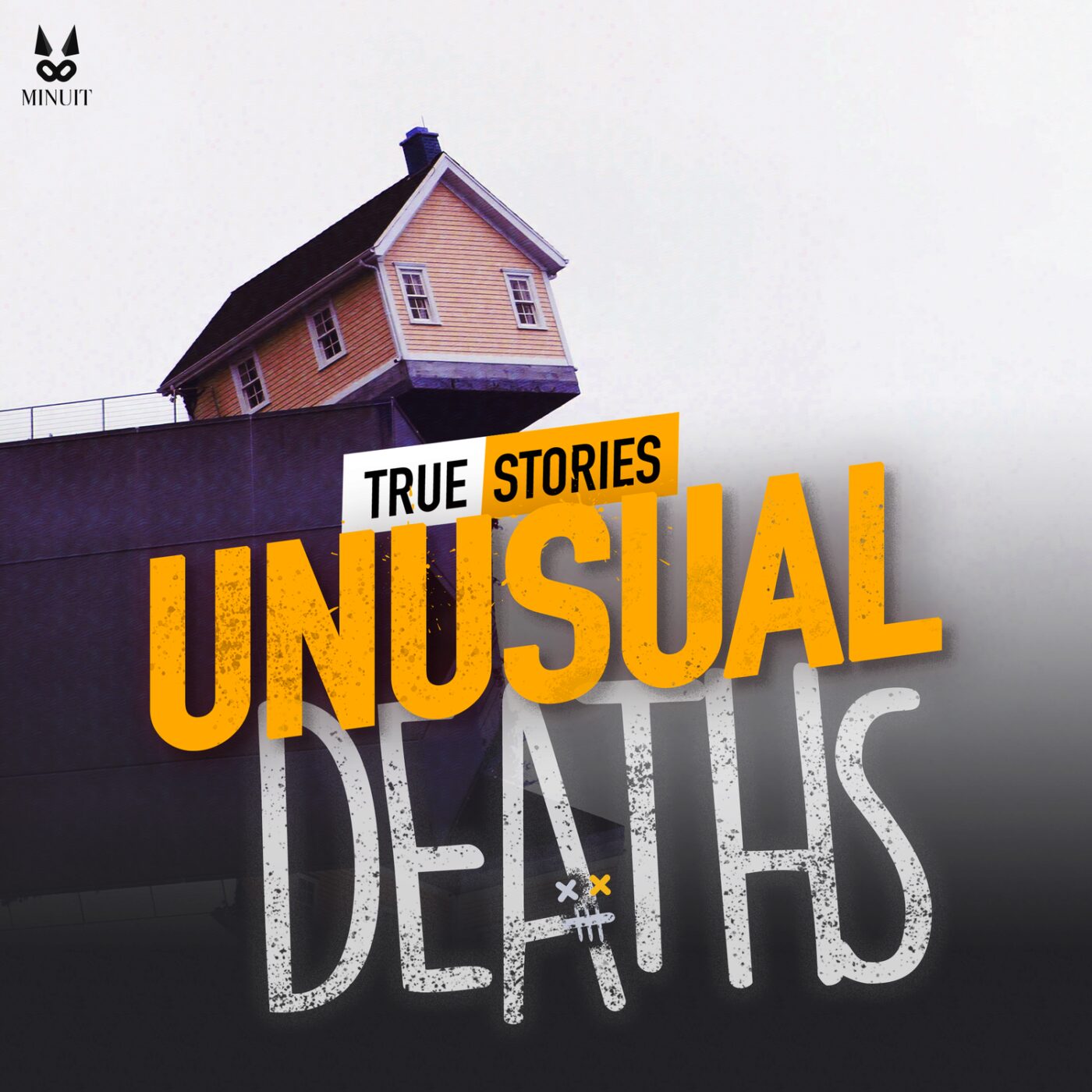 Deadly gases (03:47)
Discover the new Midnight Studio podcast: "Unusual Deaths, True Stories". 70 improbable and yet true stories where the tragic rubs shoulders with the absurd. Can we really die laughing? Or impaled by a straw? Crushed by a cow fallen from the sky? Or pierced by a flying umbrella? At first glance, no. Yet these and many other unusual dramas have actually happened. Discover these frightening and entertaining stories in our short podcast series "Unusual Deaths, True Stories", a Midnight Studio program (french company Studio Minuit : www.studiominuit.com)
Discover our other programs on your favorite podcasting platform:The Dumbest Criminals - True Stories.Sherlock Holmes, Private investigator.Arsène Lupin, The incredible stories.
Did you like this episode? Feel free to comment, share and rate it! See you soon for new stories! Midnight Studio. Addictive podcast creator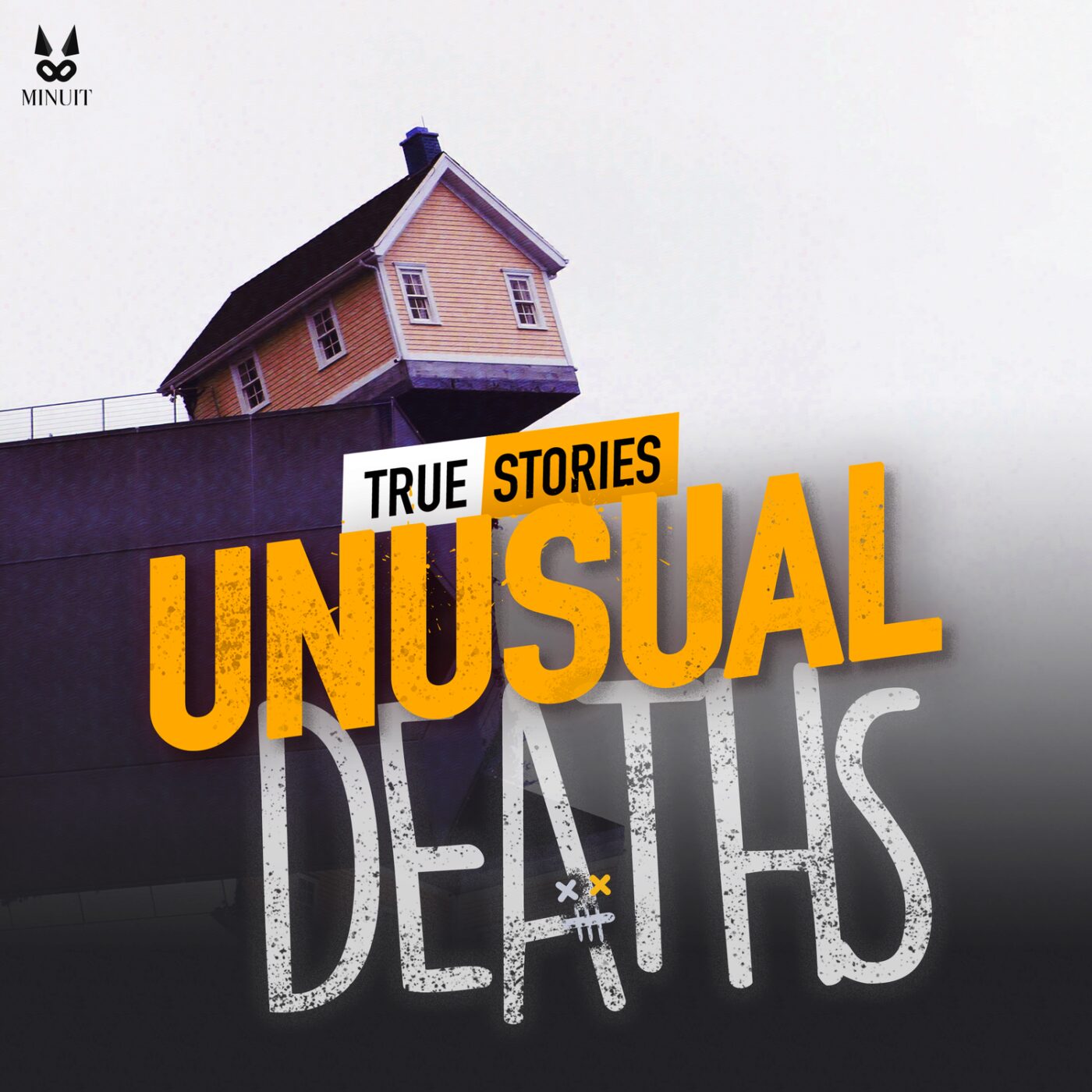 One experiment too many (04:29)
Discover the new Midnight Studio podcast: "Unusual Deaths, True Stories". 70 improbable and yet true stories where the tragic rubs shoulders with the absurd. Can we really die laughing? Or impaled by a straw? Crushed by a cow fallen from the sky? Or pierced by a flying umbrella? At first glance, no. Yet these and many other unusual dramas have actually happened. Discover these frightening and entertaining stories in our short podcast series "Unusual Deaths, True Stories", a Midnight Studio program (french company Studio Minuit : www.studiominuit.com)
Discover our other programs on your favorite podcasting platform:The Dumbest Criminals - True Stories.Sherlock Holmes, Private investigator.Arsène Lupin, The incredible stories.
Did you like this episode? Feel free to comment, share and rate it! See you soon for new stories! Midnight Studio. Addictive podcast creator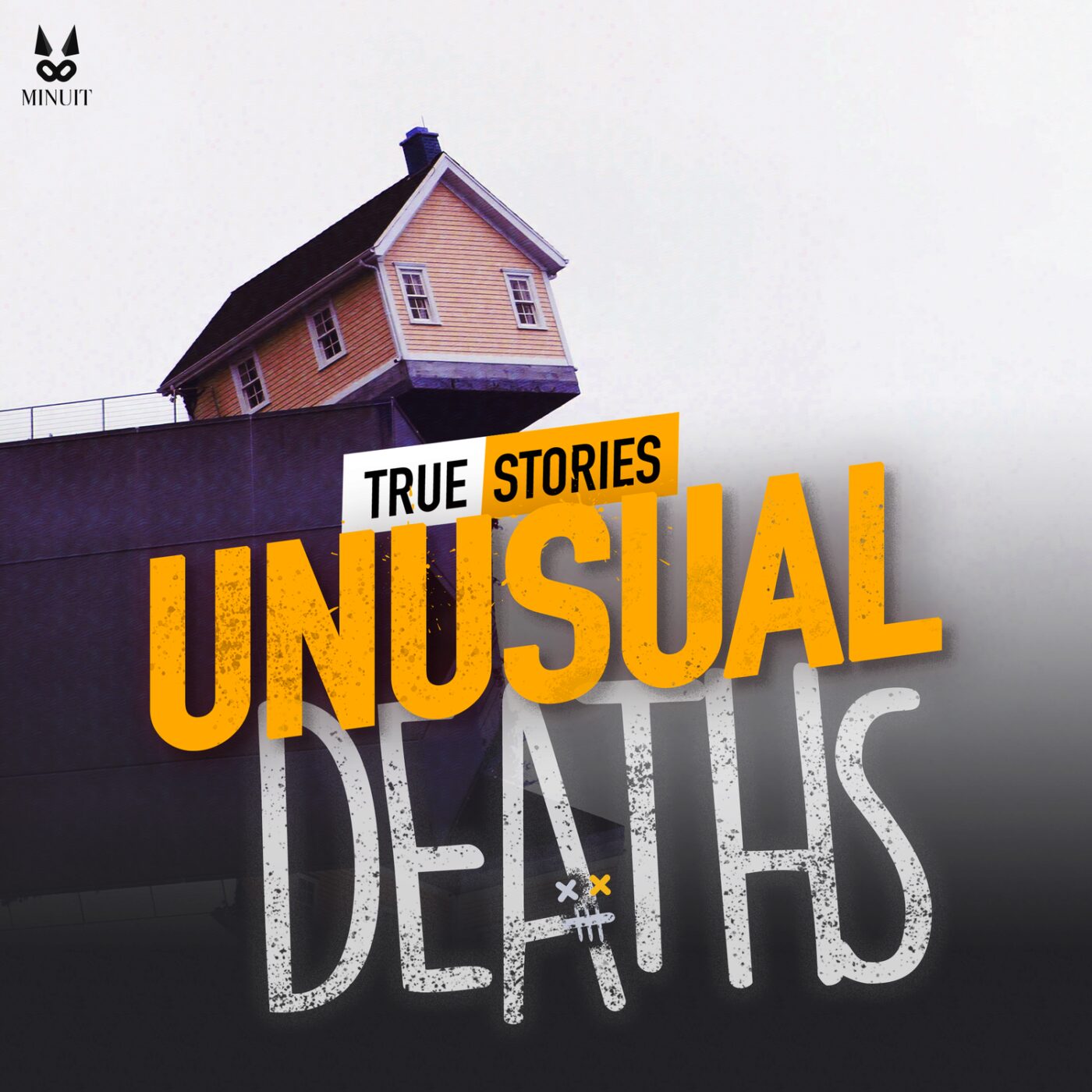 The killer slug (04:02)
Discover the new Midnight Studio podcast: "Unusual Deaths, True Stories". 70 improbable and yet true stories where the tragic rubs shoulders with the absurd. Can we really die laughing? Or impaled by a straw? Crushed by a cow fallen from the sky? Or pierced by a flying umbrella? At first glance, no. Yet these and many other unusual dramas have actually happened. Discover these frightening and entertaining stories in our short podcast series "Unusual Deaths, True Stories", a Midnight Studio program (french company Studio Minuit : www.studiominuit.com)
Discover our other programs on your favorite podcasting platform:The Dumbest Criminals - True Stories.Sherlock Holmes, Private investigator.Arsène Lupin, The incredible stories.
Did you like this episode? Feel free to comment, share and rate it! See you soon for new stories! Midnight Studio. Addictive podcast creator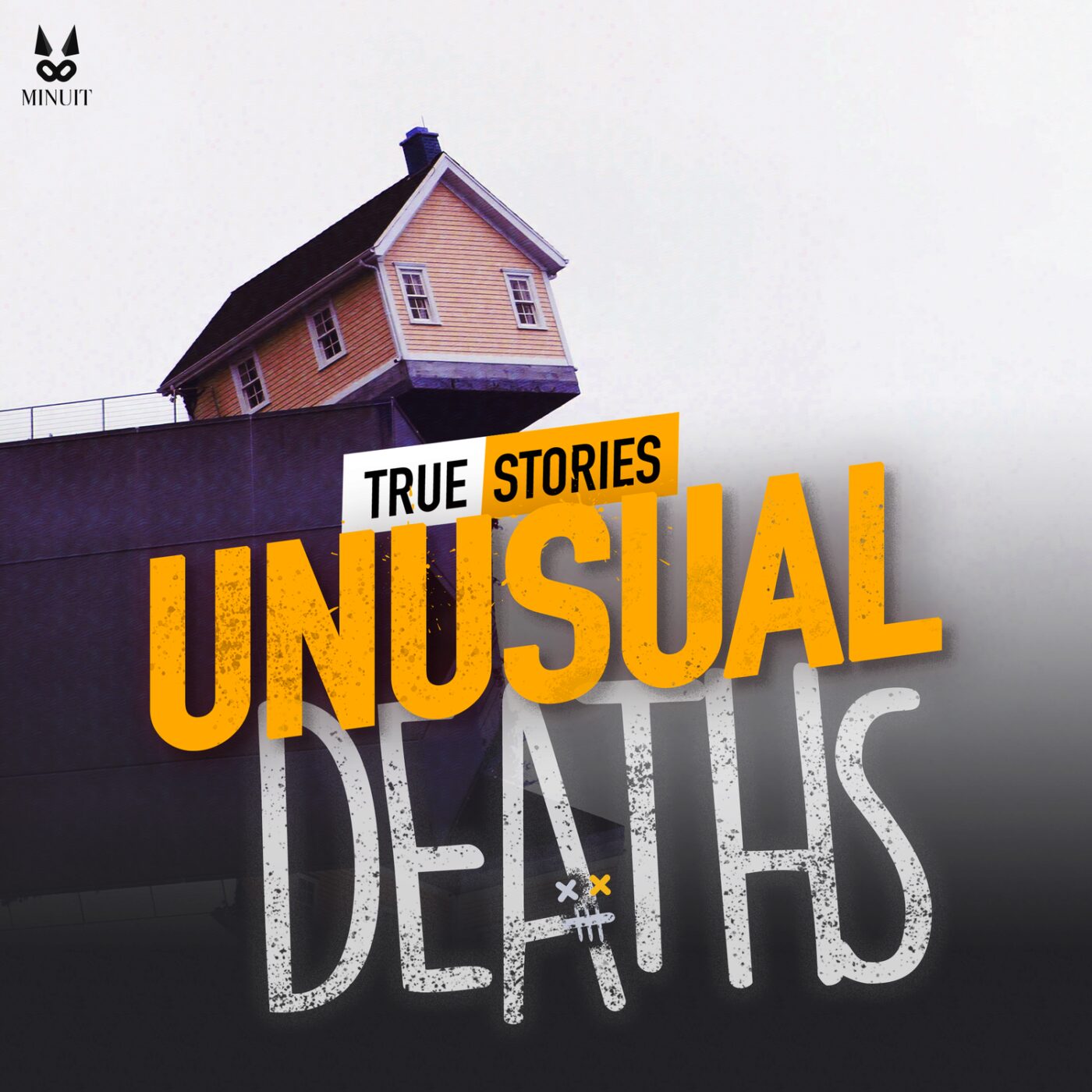 The revenge of the cactus (03:39)
Discover the new Midnight Studio podcast: "Unusual Deaths, True Stories". 70 improbable and yet true stories where the tragic rubs shoulders with the absurd. Can we really die laughing? Or impaled by a straw? Crushed by a cow fallen from the sky? Or pierced by a flying umbrella? At first glance, no. Yet these and many other unusual dramas have actually happened. Discover these frightening and entertaining stories in our short podcast series "Unusual Deaths, True Stories", a Midnight Studio program (french company Studio Minuit : www.studiominuit.com)
Discover our other programs on your favorite podcasting platform:The Dumbest Criminals - True Stories.Sherlock Holmes, Private investigator.Arsène Lupin, The incredible stories.
Did you like this episode? Feel free to comment, share and rate it! See you soon for new stories! Midnight Studio. Addictive podcast creator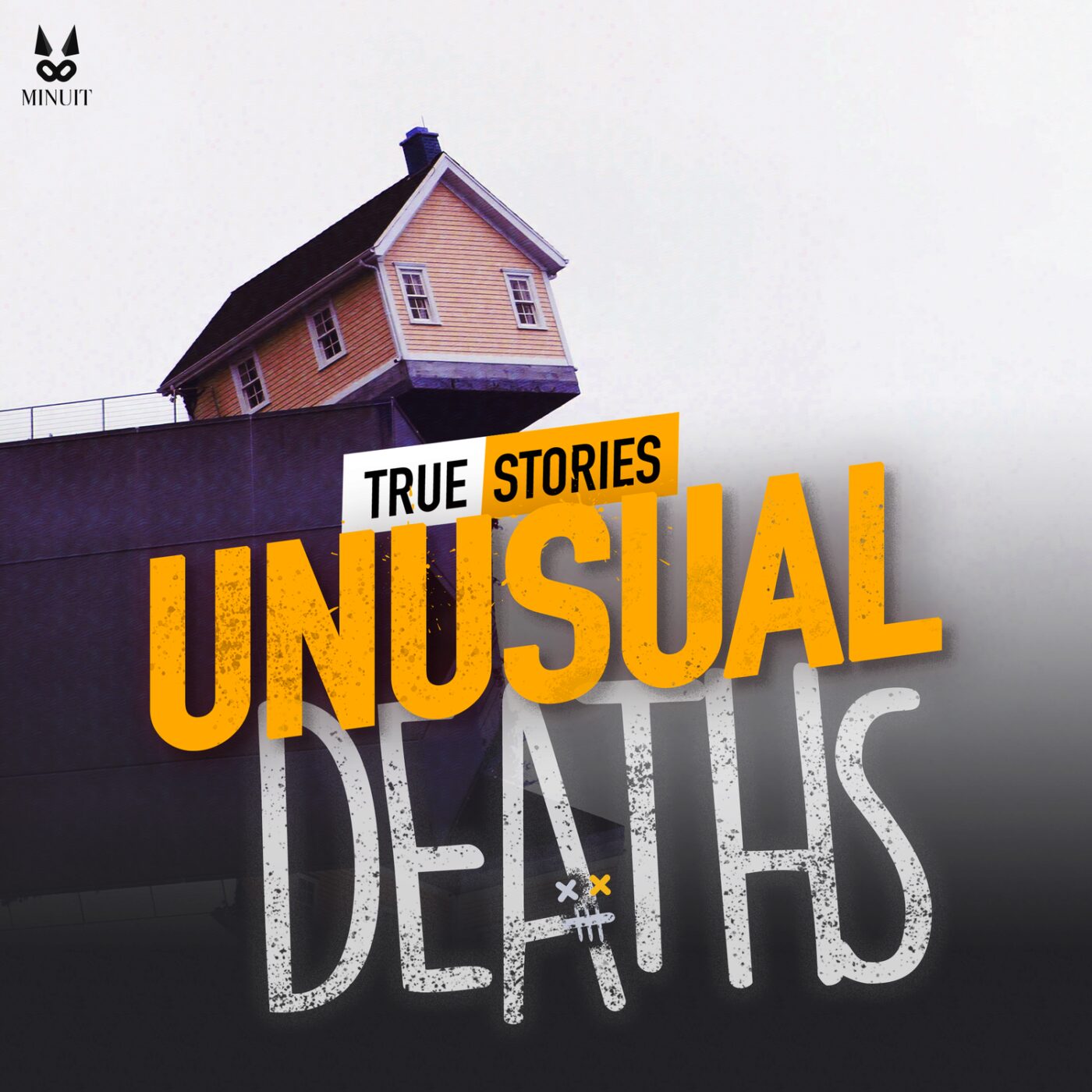 The death statuette (03:42)
Discover the new Midnight Studio podcast: "Unusual Deaths, True Stories". 70 improbable and yet true stories where the tragic rubs shoulders with the absurd. Can we really die laughing? Or impaled by a straw? Crushed by a cow fallen from the sky? Or pierced by a flying umbrella? At first glance, no. Yet these and many other unusual dramas have actually happened. Discover these frightening and entertaining stories in our short podcast series "Unusual Deaths, True Stories", a Midnight Studio program (french company Studio Minuit : www.studiominuit.com)
Discover our other programs on your favorite podcasting platform:The Dumbest Criminals - True Stories.Sherlock Holmes, Private investigator.Arsène Lupin, The incredible stories.
Did you like this episode? Feel free to comment, share and rate it! See you soon for new stories! Midnight Studio. Addictive podcast creator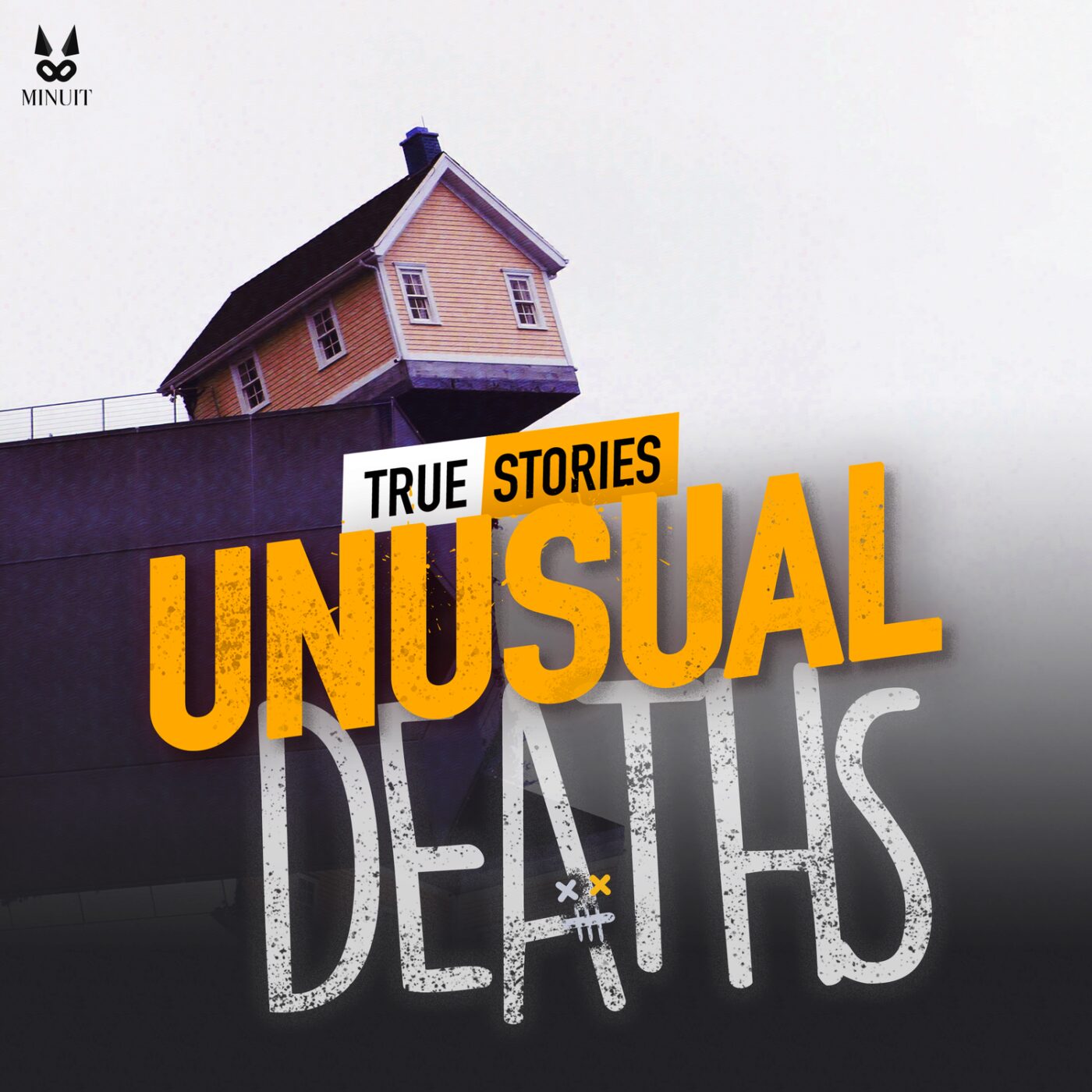 A Question of Balance (03:51)
Discover the new Midnight Studio podcast: "Unusual Deaths, True Stories". 70 improbable and yet true stories where the tragic rubs shoulders with the absurd. Can we really die laughing? Or impaled by a straw? Crushed by a cow fallen from the sky? Or pierced by a flying umbrella? At first glance, no. Yet these and many other unusual dramas have actually happened. Discover these frightening and entertaining stories in our short podcast series "Unusual Deaths, True Stories", a Midnight Studio program (french company Studio Minuit : www.studiominuit.com)
Discover our other programs on your favorite podcasting platform:The Dumbest Criminals - True Stories.Sherlock Holmes, Private investigator.Arsène Lupin, The incredible stories.
Did you like this episode? Feel free to comment, share and rate it! See you soon for new stories! Midnight Studio. Addictive podcast creator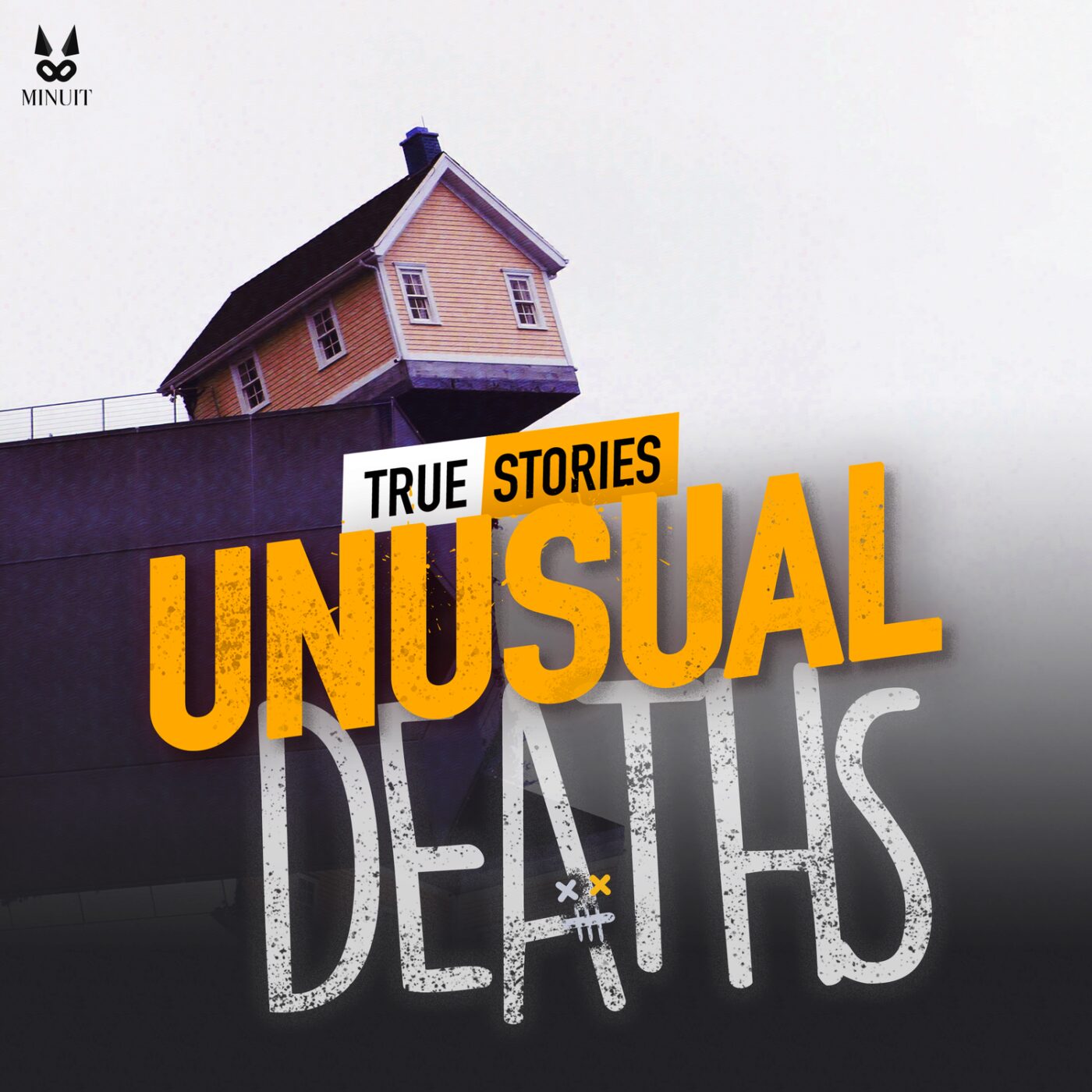 The Pet Hippo (03:32)
Discover the new Midnight Studio podcast: "Unusual Deaths, True Stories". 70 improbable and yet true stories where the tragic rubs shoulders with the absurd. Can we really die laughing? Or impaled by a straw? Crushed by a cow fallen from the sky? Or pierced by a flying umbrella? At first glance, no. Yet these and many other unusual dramas have actually happened. Discover these frightening and entertaining stories in our short podcast series "Unusual Deaths, True Stories", a Midnight Studio program (french company Studio Minuit : www.studiominuit.com)
Discover our other programs on your favorite podcasting platform:The Dumbest Criminals - True Stories.Sherlock Holmes, Private investigator.Arsène Lupin, The incredible stories.
Did you like this episode? Feel free to comment, share and rate it! See you soon for new stories! Midnight Studio. Addictive podcast creator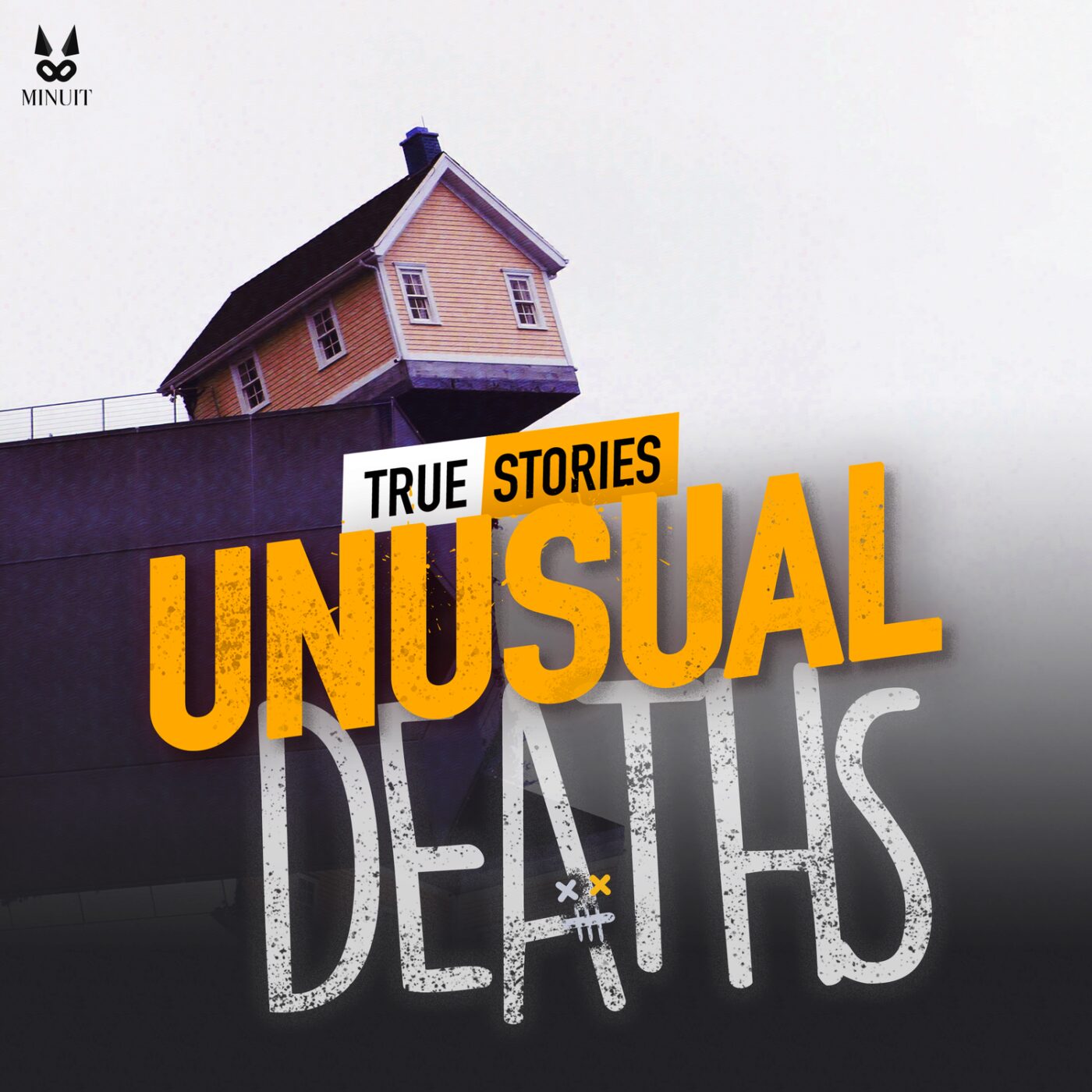 The Imperial Bath (03:44)
Discover the new Midnight Studio podcast: "Unusual Deaths, True Stories". 70 improbable and yet true stories where the tragic rubs shoulders with the absurd. Can we really die laughing? Or impaled by a straw? Crushed by a cow fallen from the sky? Or pierced by a flying umbrella? At first glance, no. Yet these and many other unusual dramas have actually happened. Discover these frightening and entertaining stories in our short podcast series "Unusual Deaths, True Stories", a Midnight Studio program (french company Studio Minuit : www.studiominuit.com)
Discover our other programs on your favorite podcasting platform:The Dumbest Criminals - True Stories.Sherlock Holmes, Private investigator.Arsène Lupin, The incredible stories.
Did you like this episode? Feel free to comment, share and rate it! See you soon for new stories! Midnight Studio. Addictive podcast creator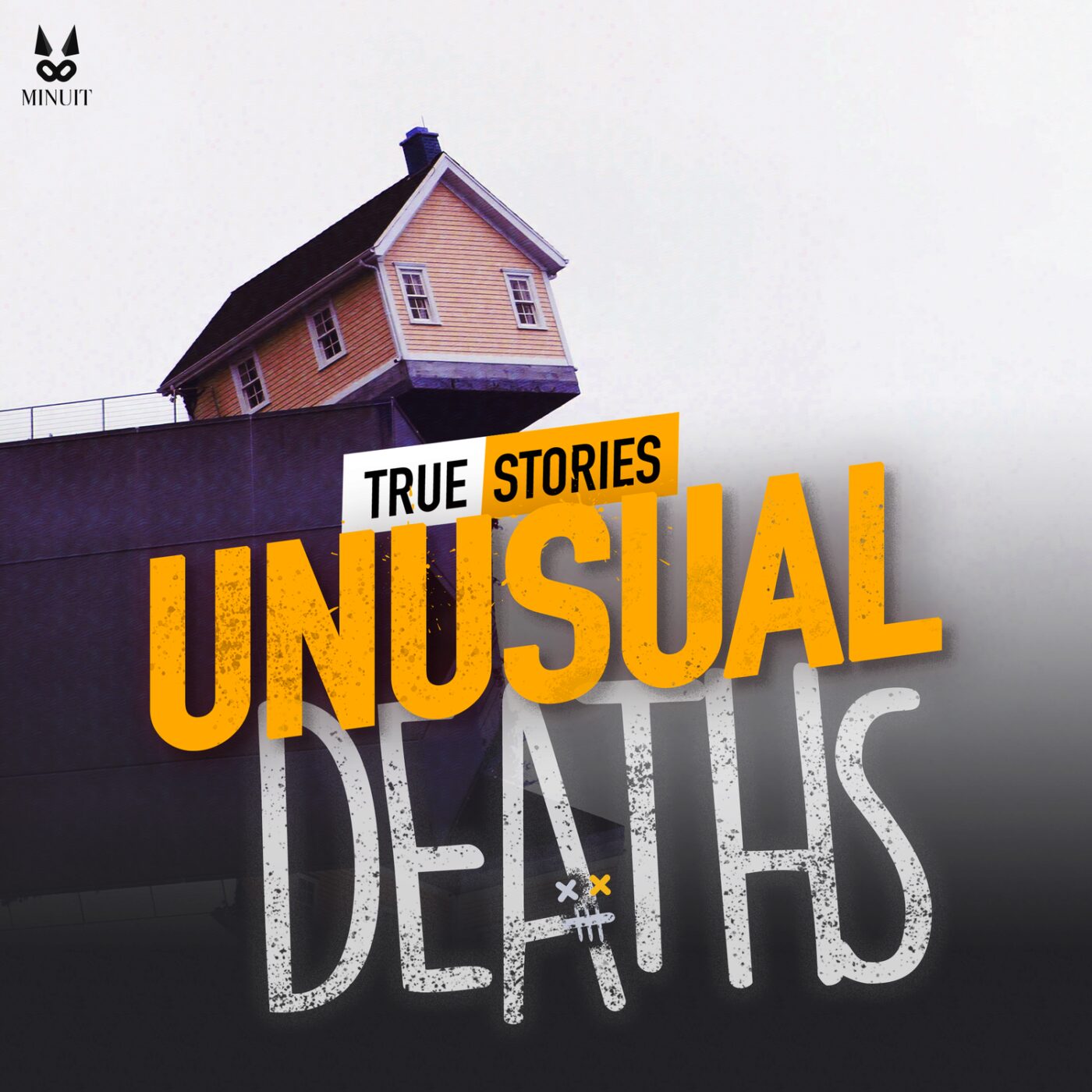 The Fatal Cheeseburger (03:24)
Discover the new Midnight Studio podcast: "Unusual Deaths, True Stories". 70 improbable and yet true stories where the tragic rubs shoulders with the absurd. Can we really die laughing? Or impaled by a straw? Crushed by a cow fallen from the sky? Or pierced by a flying umbrella? At first glance, no. Yet these and many other unusual dramas have actually happened. Discover these frightening and entertaining stories in our short podcast series "Unusual Deaths, True Stories", a Midnight Studio program (french company Studio Minuit : www.studiominuit.com)
Discover our other programs on your favorite podcasting platform:The Dumbest Criminals - True Stories.Sherlock Holmes, Private investigator.Arsène Lupin, The incredible stories.
Did you like this episode? Feel free to comment, share and rate it! See you soon for new stories! Midnight Studio. Addictive podcast creator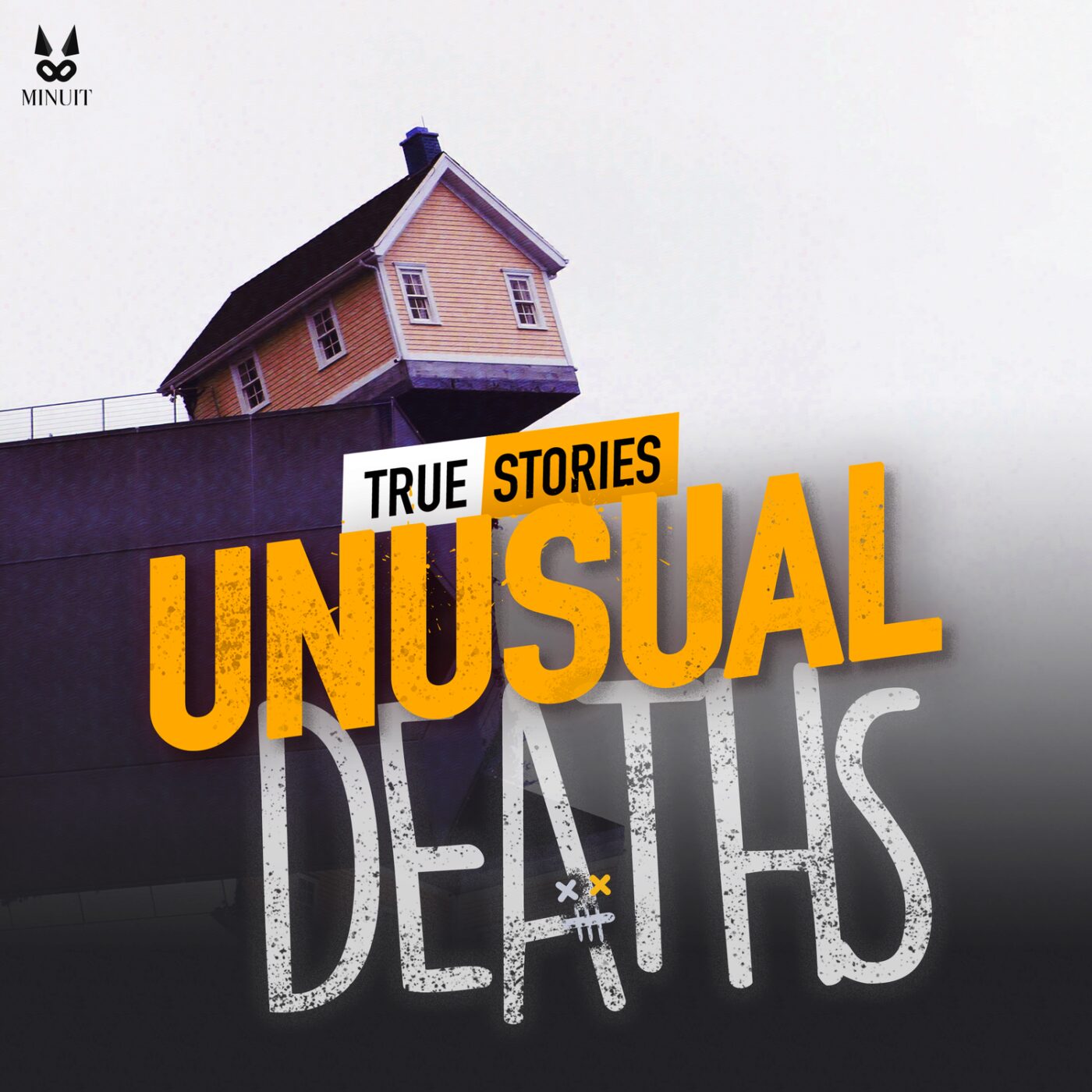 The Game of Death (03:30)
Discover the new Midnight Studio podcast: "Unusual Deaths, True Stories". 70 improbable and yet true stories where the tragic rubs shoulders with the absurd. Can we really die laughing? Or impaled by a straw? Crushed by a cow fallen from the sky? Or pierced by a flying umbrella? At first glance, no. Yet these and many other unusual dramas have actually happened. Discover these frightening and entertaining stories in our short podcast series "Unusual Deaths, True Stories", a Midnight Studio program (french company Studio Minuit : www.studiominuit.com)
Discover our other programs on your favorite podcasting platform:The Dumbest Criminals - True Stories.Sherlock Holmes, Private investigator.Arsène Lupin, The incredible stories.
Did you like this episode? Feel free to comment, share and rate it! See you soon for new stories! Midnight Studio. Addictive podcast creator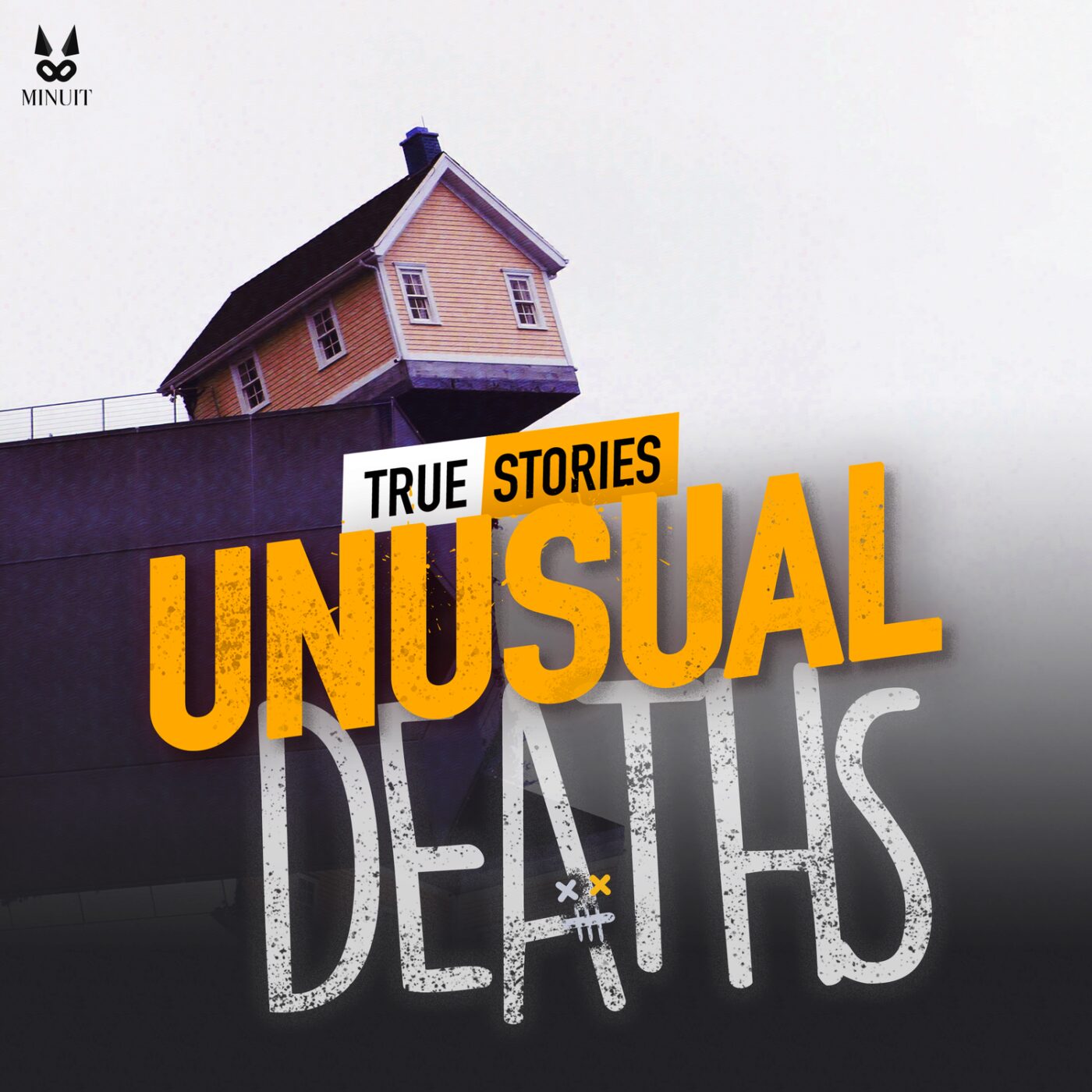 One Punch Too Many (03:37)
Discover the new Midnight Studio podcast: "Unusual Deaths, True Stories". 70 improbable and yet true stories where the tragic rubs shoulders with the absurd. Can we really die laughing? Or impaled by a straw? Crushed by a cow fallen from the sky? Or pierced by a flying umbrella? At first glance, no. Yet these and many other unusual dramas have actually happened. Discover these frightening and entertaining stories in our short podcast series "Unusual Deaths, True Stories", a Midnight Studio program (french company Studio Minuit : www.studiominuit.com)
Discover our other programs on your favorite podcasting platform:The Dumbest Criminals - True Stories.Sherlock Holmes, Private investigator.Arsène Lupin, The incredible stories.
Did you like this episode? Feel free to comment, share and rate it! See you soon for new stories! Midnight Studio. Addictive podcast creator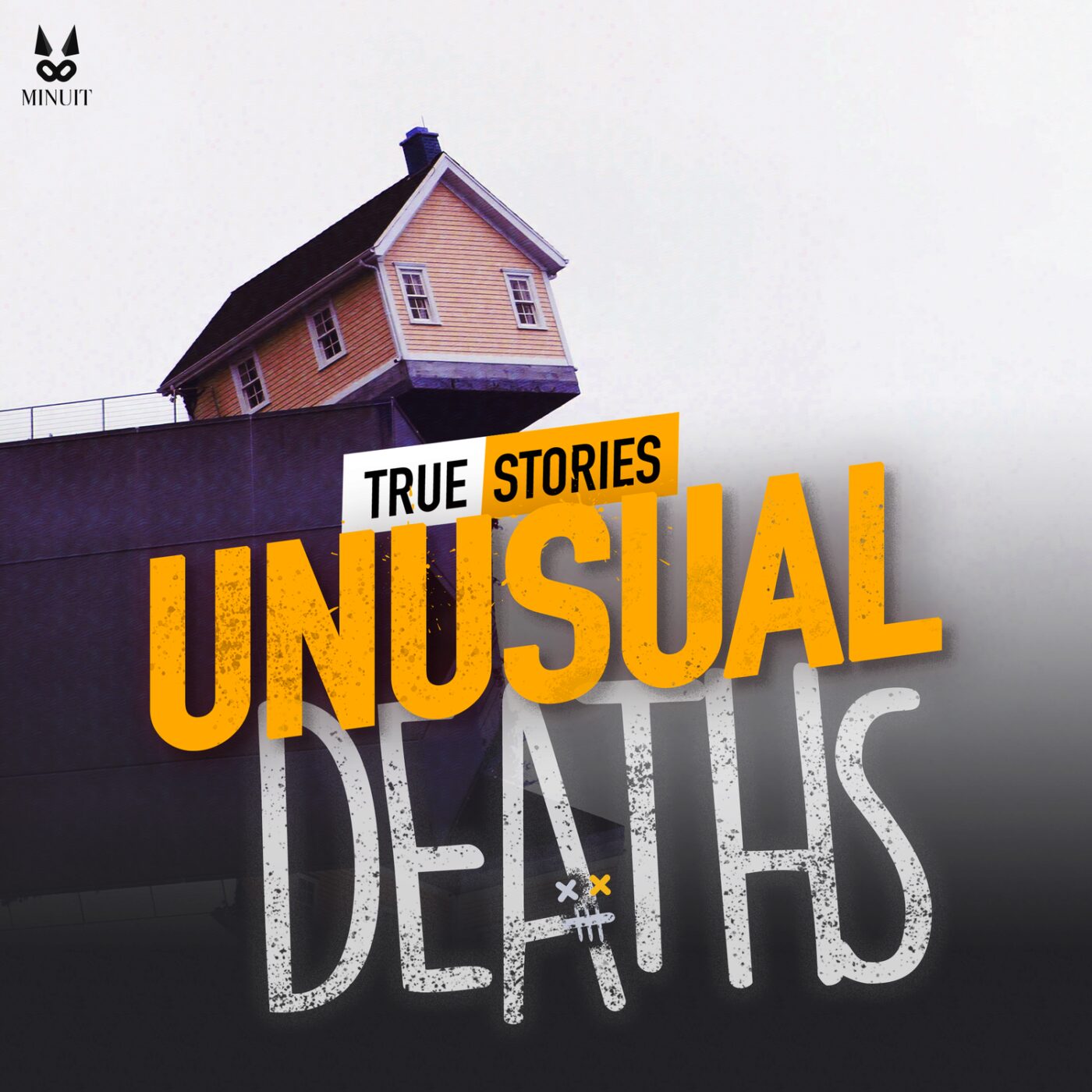 Locked In (03:15)
Discover the new Midnight Studio podcast: "Unusual Deaths, True Stories". 70 improbable and yet true stories where the tragic rubs shoulders with the absurd. Can we really die laughing? Or impaled by a straw? Crushed by a cow fallen from the sky? Or pierced by a flying umbrella? At first glance, no. Yet these and many other unusual dramas have actually happened. Discover these frightening and entertaining stories in our short podcast series "Unusual Deaths, True Stories", a Midnight Studio program (french company Studio Minuit : www.studiominuit.com)
Discover our other programs on your favorite podcasting platform:The Dumbest Criminals - True Stories.Sherlock Holmes, Private investigator.Arsène Lupin, The incredible stories.
Did you like this episode? Feel free to comment, share and rate it! See you soon for new stories! Midnight Studio. Addictive podcast creator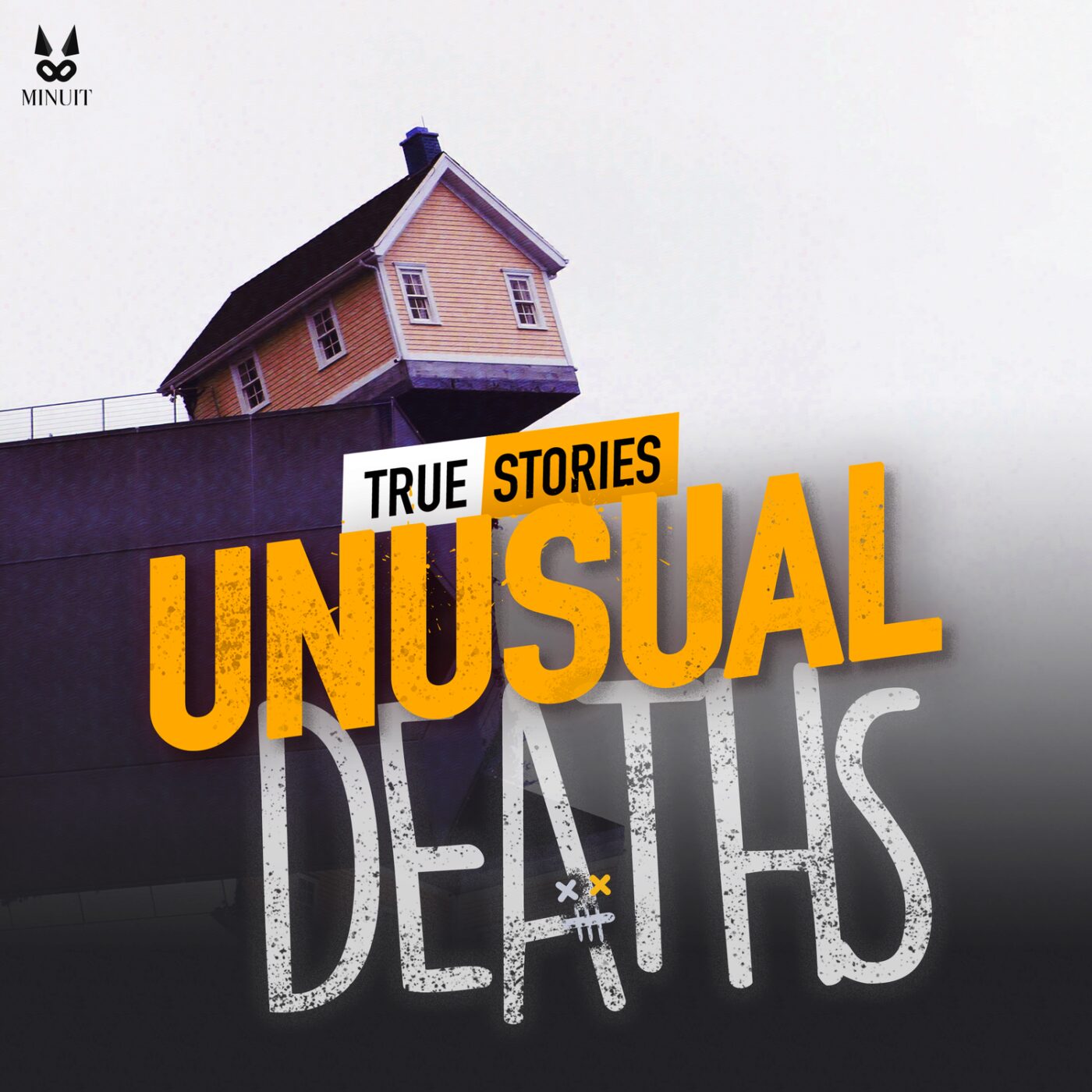 The Snake Hunter (03:30)
Discover the new Midnight Studio podcast: "Unusual Deaths, True Stories". 70 improbable and yet true stories where the tragic rubs shoulders with the absurd. Can we really die laughing? Or impaled by a straw? Crushed by a cow fallen from the sky? Or pierced by a flying umbrella? At first glance, no. Yet these and many other unusual dramas have actually happened. Discover these frightening and entertaining stories in our short podcast series "Unusual Deaths, True Stories", a Midnight Studio program (french company Studio Minuit : www.studiominuit.com)
Discover our other programs on your favorite podcasting platform:The Dumbest Criminals - True Stories.Sherlock Holmes, Private investigator.Arsène Lupin, The incredible stories.
Did you like this episode? Feel free to comment, share and rate it! See you soon for new stories! Midnight Studio. Addictive podcast creator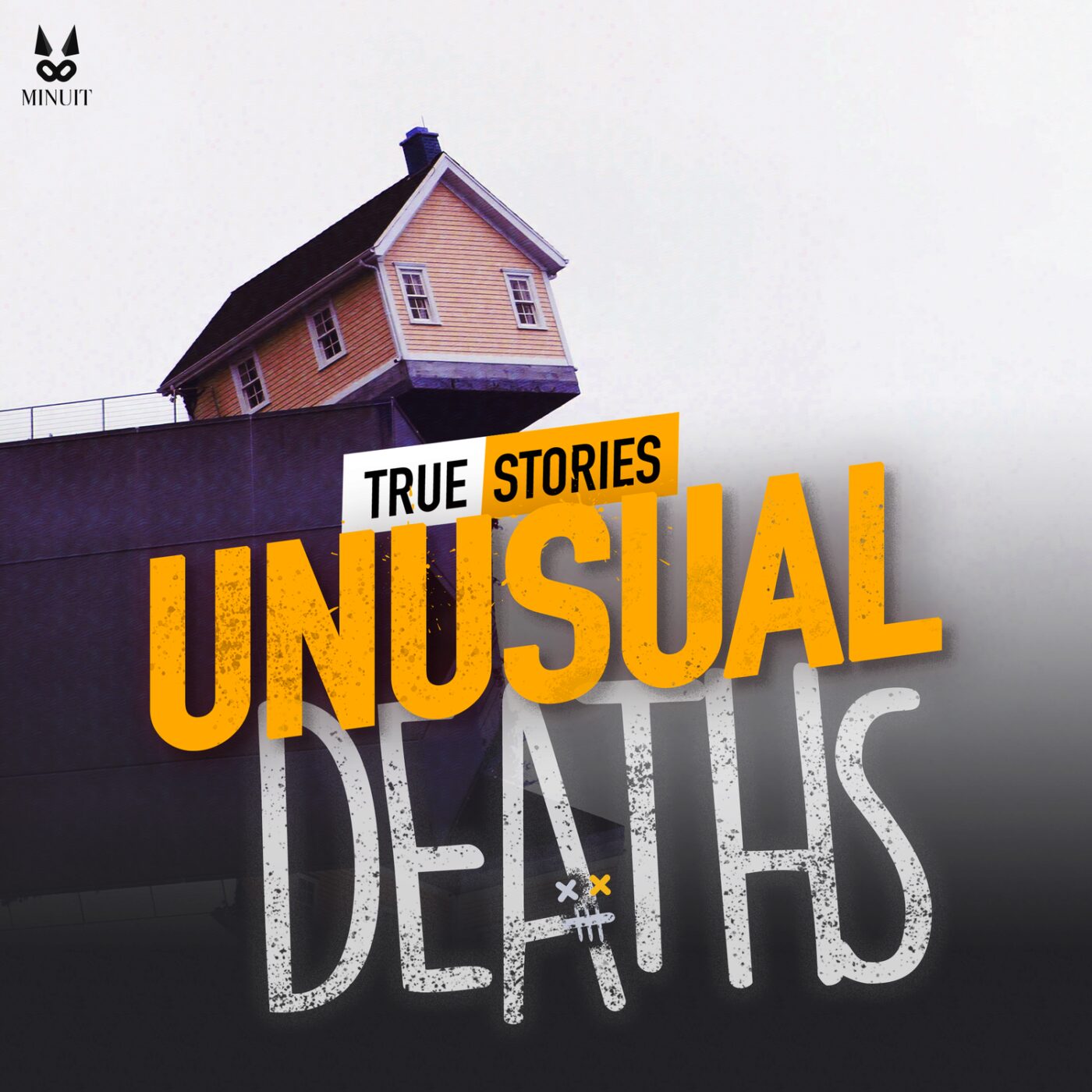 Dare, on not Dare... (03:10)
Discover the new Midnight Studio podcast: "Unusual Deaths, True Stories". 70 improbable and yet true stories where the tragic rubs shoulders with the absurd. Can we really die laughing? Or impaled by a straw? Crushed by a cow fallen from the sky? Or pierced by a flying umbrella? At first glance, no. Yet these and many other unusual dramas have actually happened. Discover these frightening and entertaining stories in our short podcast series "Unusual Deaths, True Stories", a Midnight Studio program (french company Studio Minuit : www.studiominuit.com)
Discover our other programs on your favorite podcasting platform:The Dumbest Criminals - True Stories.Sherlock Holmes, Private investigator.Arsène Lupin, The incredible stories.
Did you like this episode? Feel free to comment, share and rate it! See you soon for new stories! Midnight Studio. Addictive podcast creator.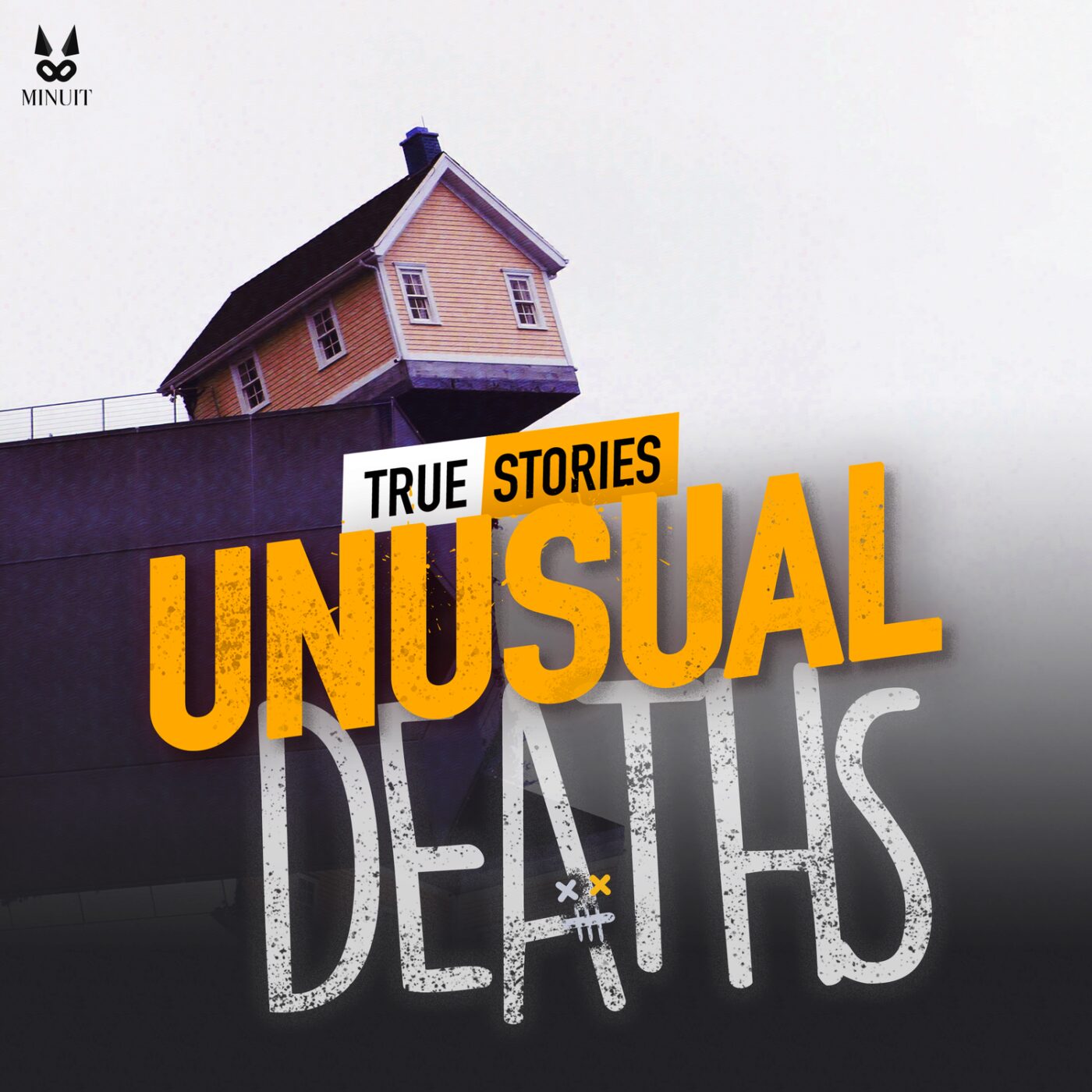 Fifteen Seconds Too Long (03:15)
Discover the new Midnight Studio podcast: "Unusual Deaths, True Stories". 70 improbable and yet true stories where the tragic rubs shoulders with the absurd. Can we really die laughing? Or impaled by a straw? Crushed by a cow fallen from the sky? Or pierced by a flying umbrella? At first glance, no. Yet these and many other unusual dramas have actually happened. Discover these frightening and entertaining stories in our short podcast series "Unusual Deaths, True Stories", a Midnight Studio program (french company Studio Minuit : www.studiominuit.com)
Discover our other programs on your favorite podcasting platform:The Dumbest Criminals - True Stories.Sherlock Holmes, Private investigator.Arsène Lupin, The incredible stories.
Did you like this episode? Feel free to comment, share and rate it! See you soon for new stories! Midnight Studio. Addictive podcast creator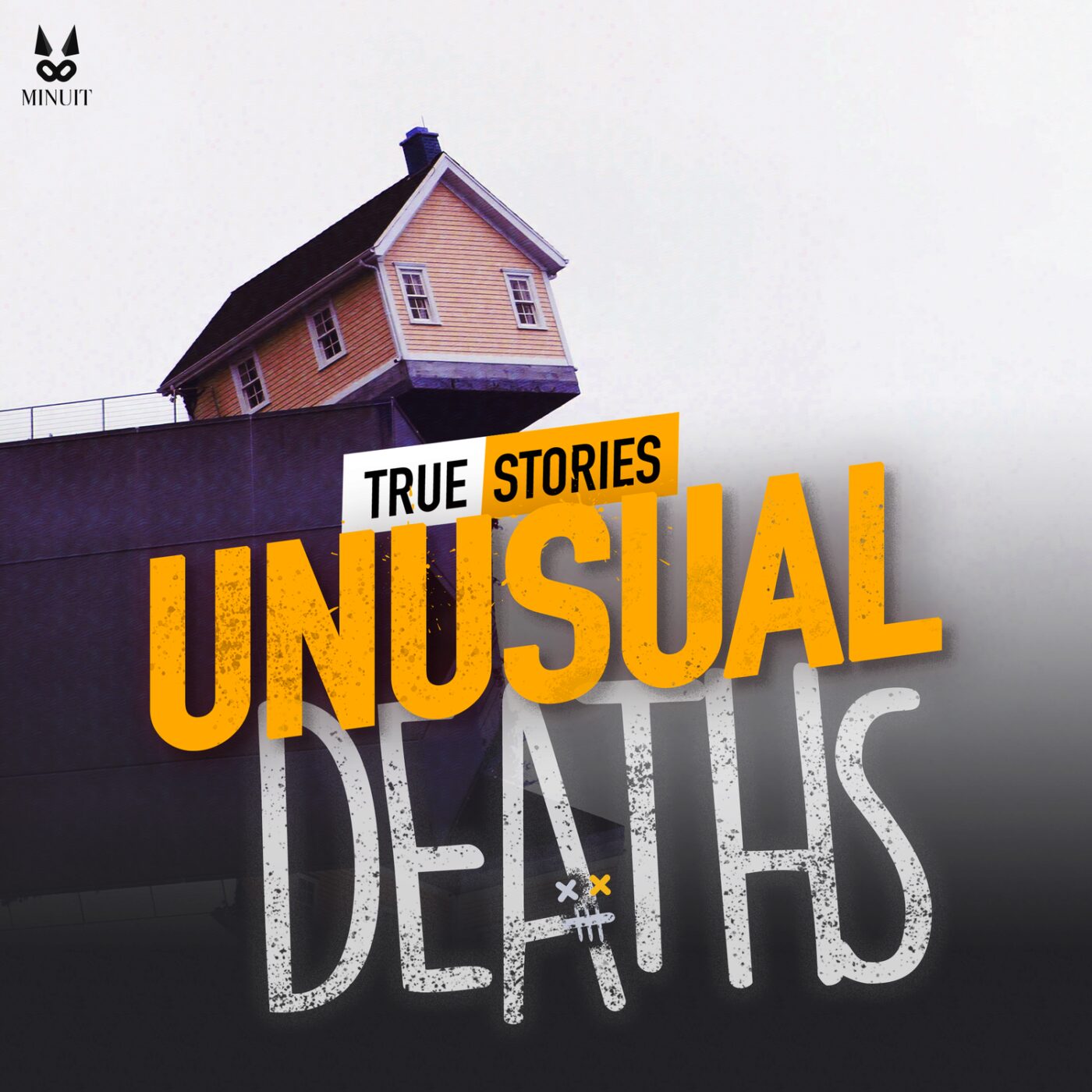 A Man to Kill (03:43)
Discover the new Midnight Studio podcast: "Unusual Deaths, True Stories". 70 improbable and yet true stories where the tragic rubs shoulders with the absurd. Can we really die laughing? Or impaled by a straw? Crushed by a cow fallen from the sky? Or pierced by a flying umbrella? At first glance, no. Yet these and many other unusual dramas have actually happened. Discover these frightening and entertaining stories in our short podcast series "Unusual Deaths, True Stories", a Midnight Studio program (french company Studio Minuit : www.studiominuit.com)
Discover our other programs on your favorite podcasting platform:The Dumbest Criminals - True Stories.Sherlock Holmes, Private investigator.Arsène Lupin, The incredible stories.
Did you like this episode? Feel free to comment, share and rate it! See you soon for new stories! Midnight Studio. Addictive podcast creator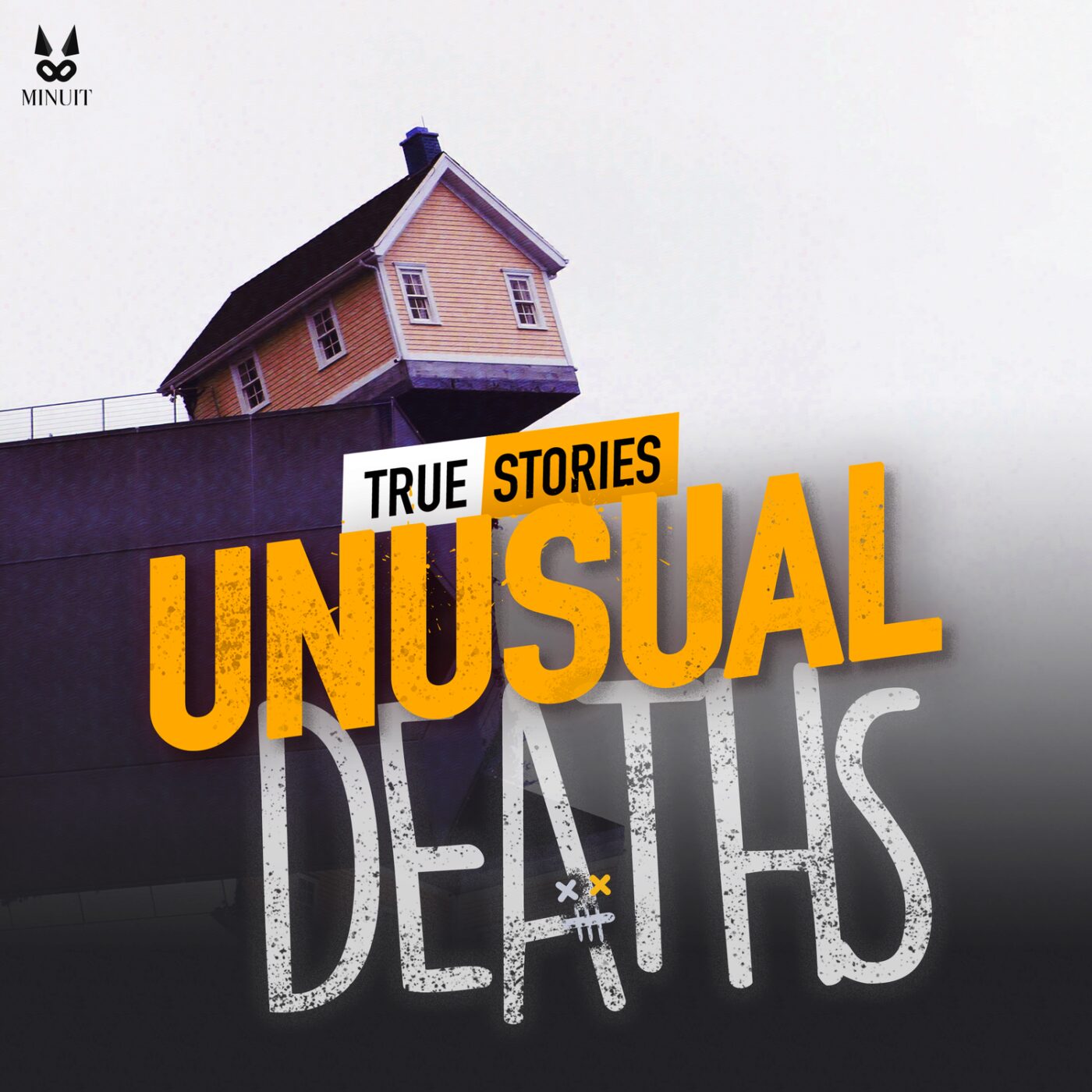 The Cursed Inventor (03:06)
Discover the new Midnight Studio podcast: "Unusual Deaths, True Stories". 70 improbable and yet true stories where the tragic rubs shoulders with the absurd. Can we really die laughing? Or impaled by a straw? Crushed by a cow fallen from the sky? Or pierced by a flying umbrella? At first glance, no. Yet these and many other unusual dramas have actually happened. Discover these frightening and entertaining stories in our short podcast series "Unusual Deaths, True Stories", a Midnight Studio program (french company Studio Minuit : www.studiominuit.com)
Discover our other programs on your favorite podcasting platform:The Dumbest Criminals - True Stories.Sherlock Holmes, Private investigator.Arsène Lupin, The incredible stories.
Did you like this episode? Feel free to comment, share and rate it! See you soon for new stories! Midnight Studio. Addictive podcast creator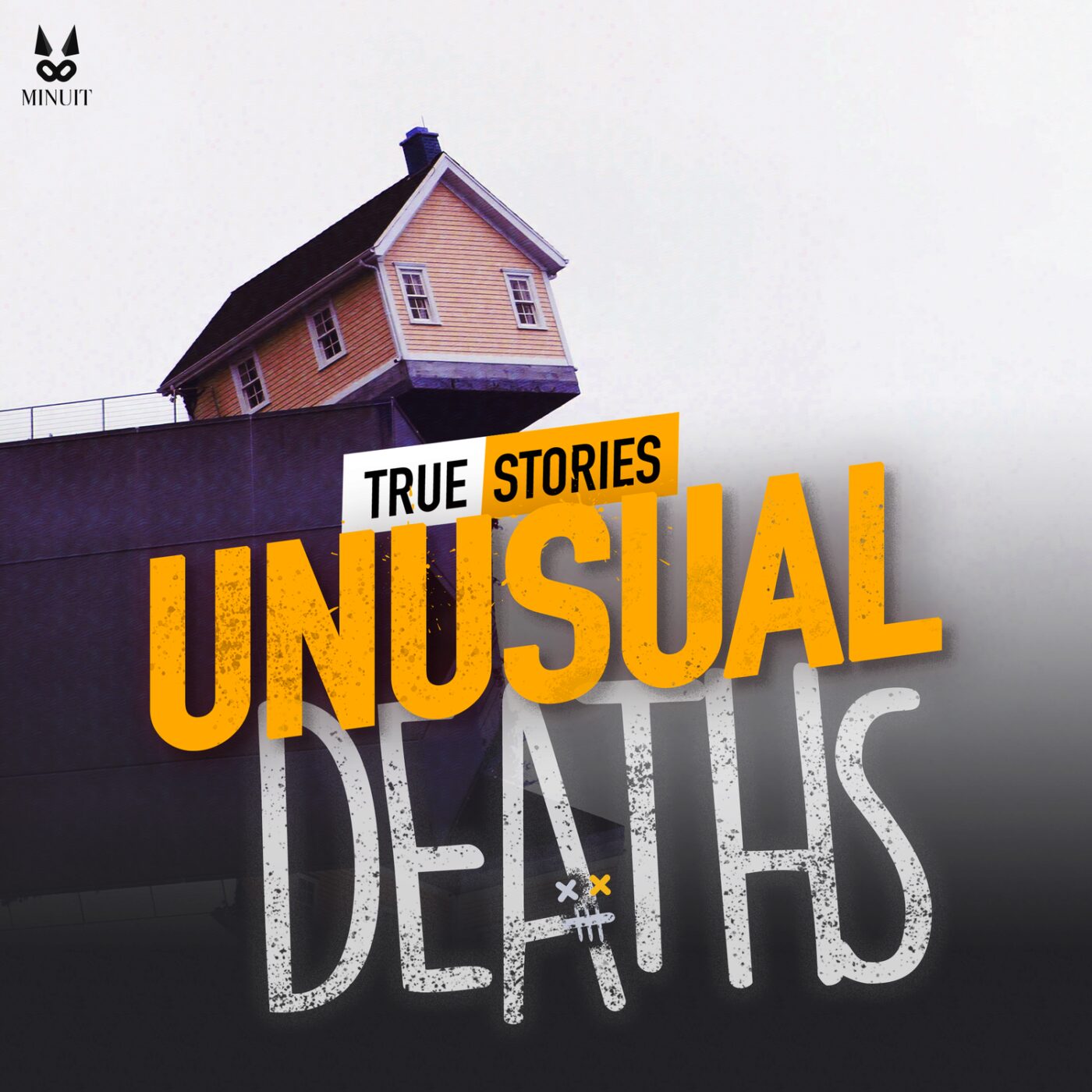 Is there a Pirate on the Plane ? (03:16)
Discover the new Midnight Studio podcast: "Unusual Deaths, True Stories". 70 improbable and yet true stories where the tragic rubs shoulders with the absurd. Can we really die laughing? Or impaled by a straw? Crushed by a cow fallen from the sky? Or pierced by a flying umbrella? At first glance, no. Yet these and many other unusual dramas have actually happened. Discover these frightening and entertaining stories in our short podcast series "Unusual Deaths, True Stories", a Midnight Studio program (french company Studio Minuit : www.studiominuit.com)
Discover our other programs on your favorite podcasting platform:The Dumbest Criminals - True Stories.Sherlock Holmes, Private investigator.Arsène Lupin, The incredible stories.
Did you like this episode? Feel free to comment, share and rate it! See you soon for new stories! Midnight Studio. Addictive podcast creator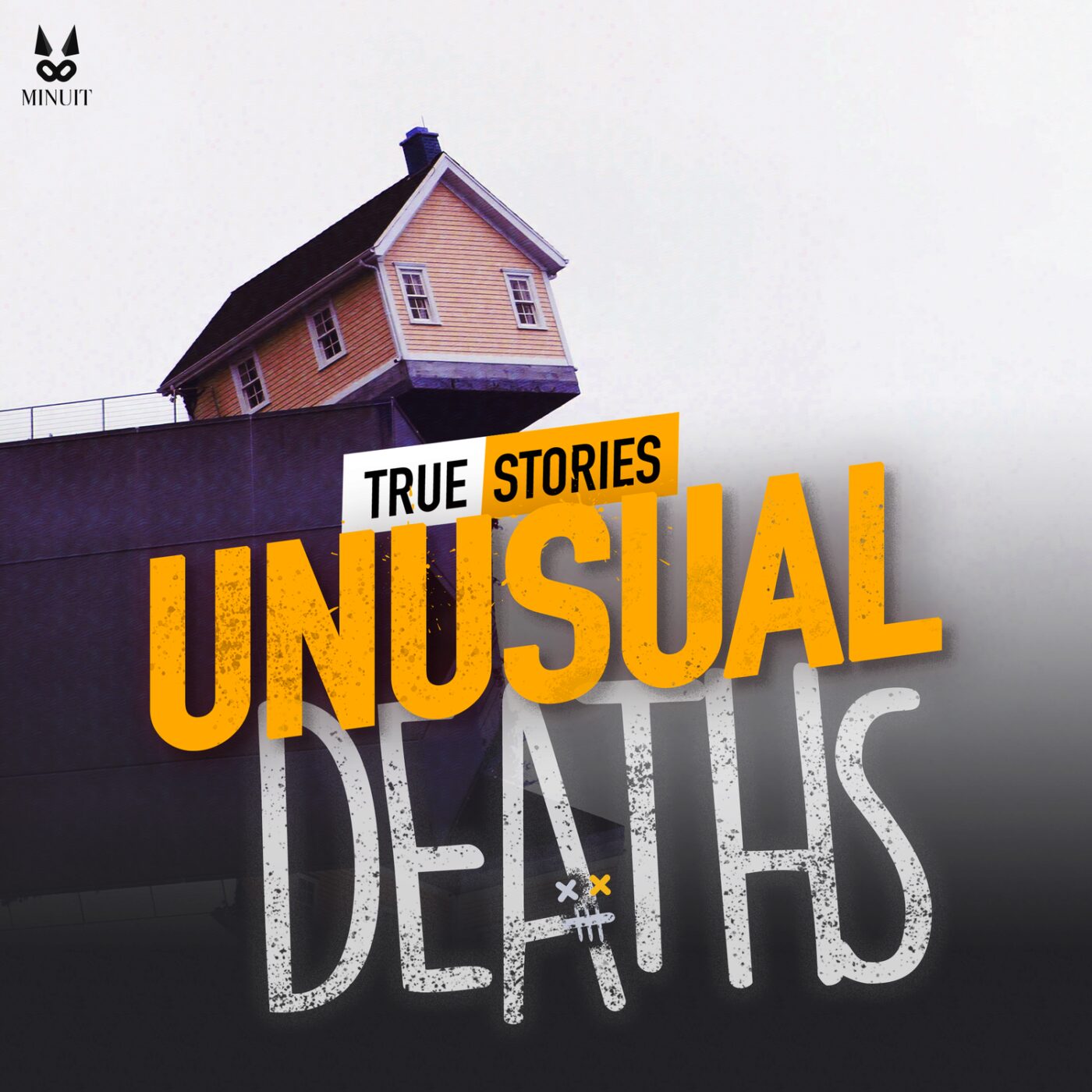 Dying on Stage (03:26)
Discover the new Midnight Studio podcast: "Unusual Deaths, True Stories". 70 improbable and yet true stories where the tragic rubs shoulders with the absurd. Can we really die laughing? Or impaled by a straw? Crushed by a cow fallen from the sky? Or pierced by a flying umbrella? At first glance, no. Yet these and many other unusual dramas have actually happened. Discover these frightening and entertaining stories in our short podcast series "Unusual Deaths, True Stories", a Midnight Studio program (french company Studio Minuit : www.studiominuit.com)
Discover our other programs on your favorite podcasting platform:The Dumbest Criminals - True Stories.Sherlock Holmes, Private investigator.Arsène Lupin, The incredible stories.
Did you like this episode? Feel free to comment, share and rate it! See you soon for new stories! Midnight Studio. Addictive podcast creator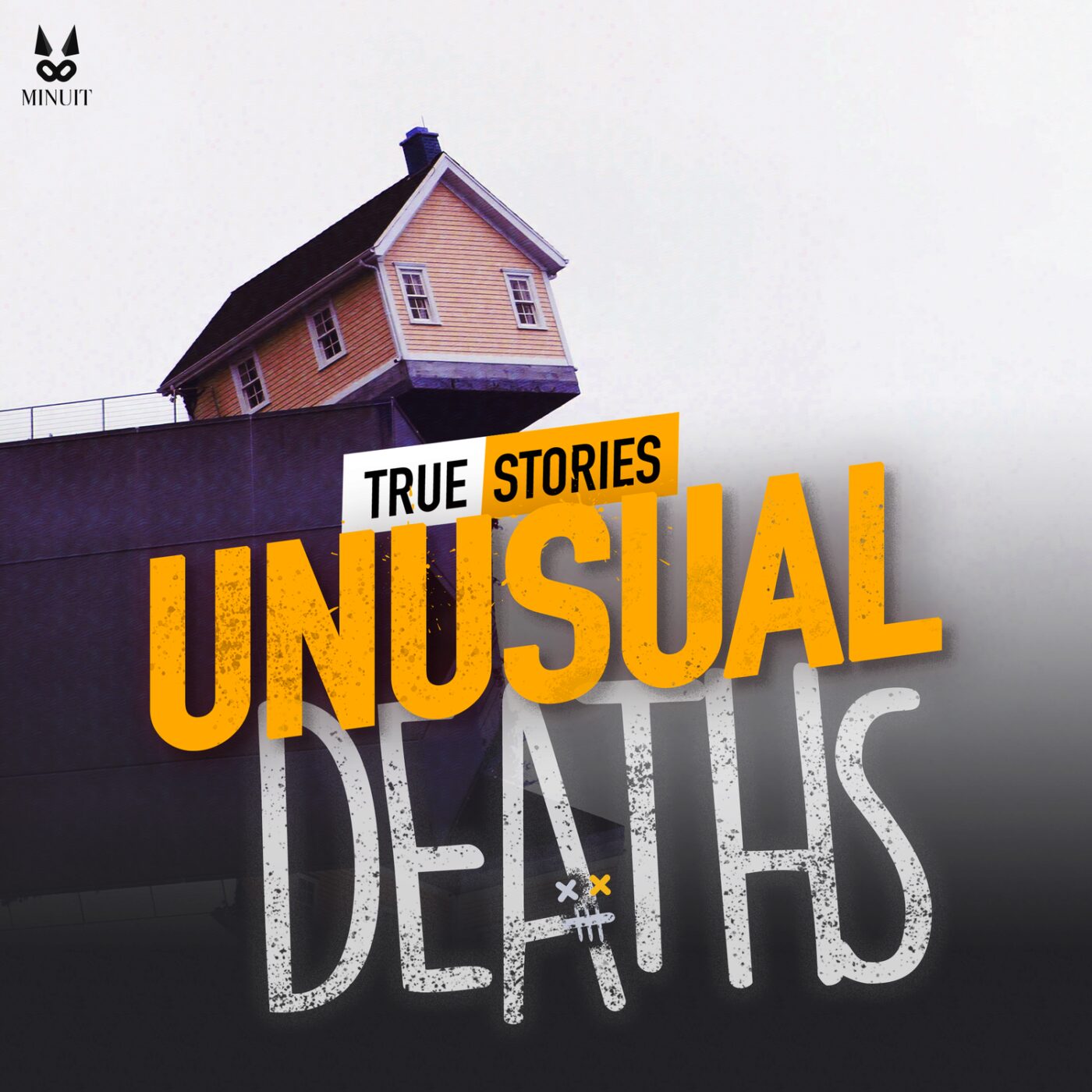 A Deadly Plea (03:12)
Discover the new Midnight Studio podcast: "Unusual Deaths, True Stories". 70 improbable and yet true stories where the tragic rubs shoulders with the absurd. Can we really die laughing? Or impaled by a straw? Crushed by a cow fallen from the sky? Or pierced by a flying umbrella? At first glance, no. Yet these and many other unusual dramas have actually happened. Discover these frightening and entertaining stories in our short podcast series "Unusual Deaths, True Stories", a Midnight Studio program (french company Studio Minuit : www.studiominuit.com)
Discover our other programs on your favorite podcasting platform:The Dumbest Criminals - True Stories.Sherlock Holmes, Private investigator.Arsène Lupin, The incredible stories.
Did you like this episode? Feel free to comment, share and rate it! See you soon for new stories! Midnight Studio. Addictive podcast creator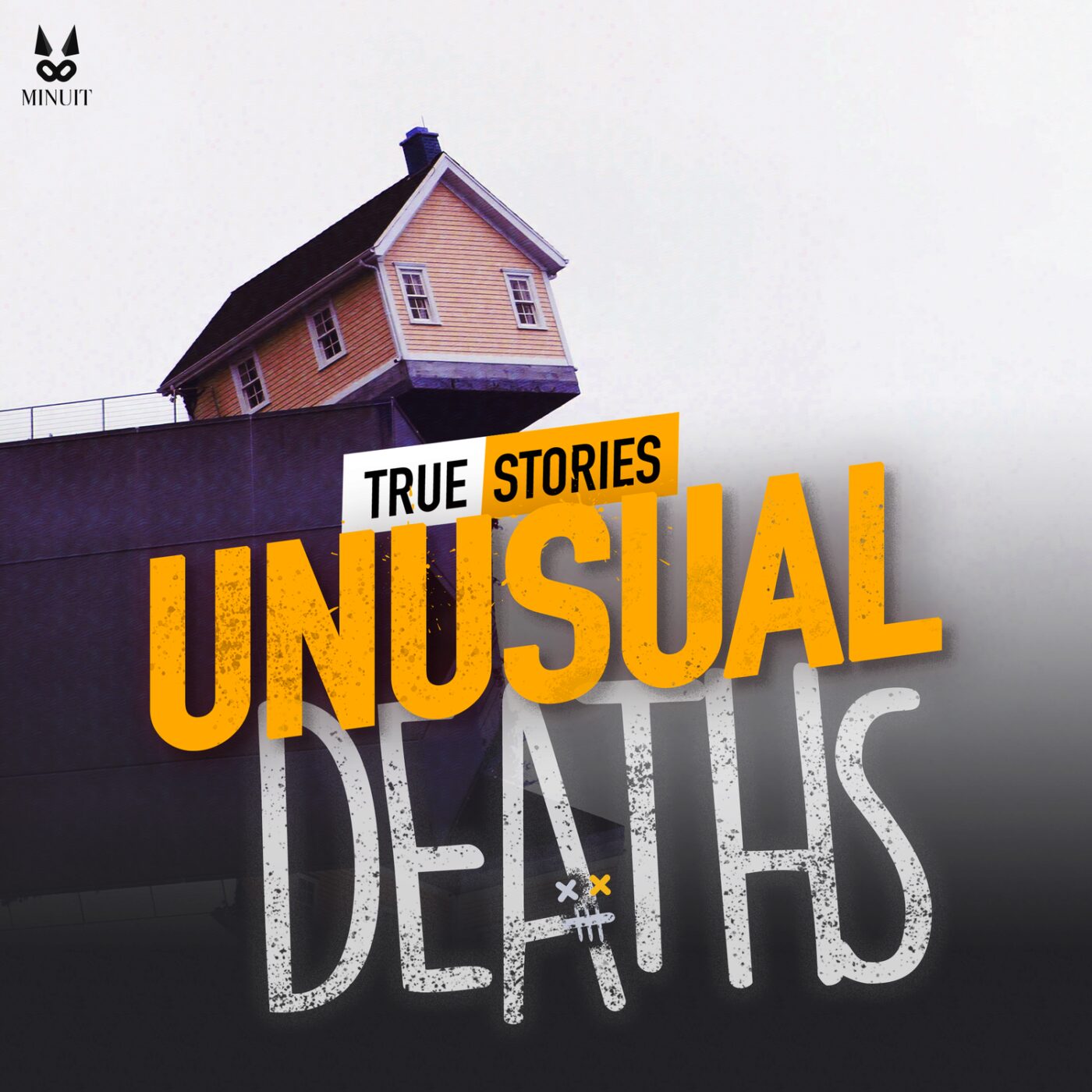 Requiem for a Bicycle (03:28)
Discover the new Midnight Studio podcast: "Unusual Deaths, True Stories". 70 improbable and yet true stories where the tragic rubs shoulders with the absurd. Can we really die laughing? Or impaled by a straw? Crushed by a cow fallen from the sky? Or pierced by a flying umbrella? At first glance, no. Yet these and many other unusual dramas have actually happened. Discover these frightening and entertaining stories in our short podcast series "Unusual Deaths, True Stories", a Midnight Studio program (french company Studio Minuit : www.studiominuit.com)
Discover our other programs on your favorite podcasting platform:The Dumbest Criminals - True Stories.Sherlock Holmes, Private investigator.Arsène Lupin, The incredible stories.
Did you like this episode? Feel free to comment, share and rate it! See you soon for new stories! Midnight Studio. Addictive podcast creator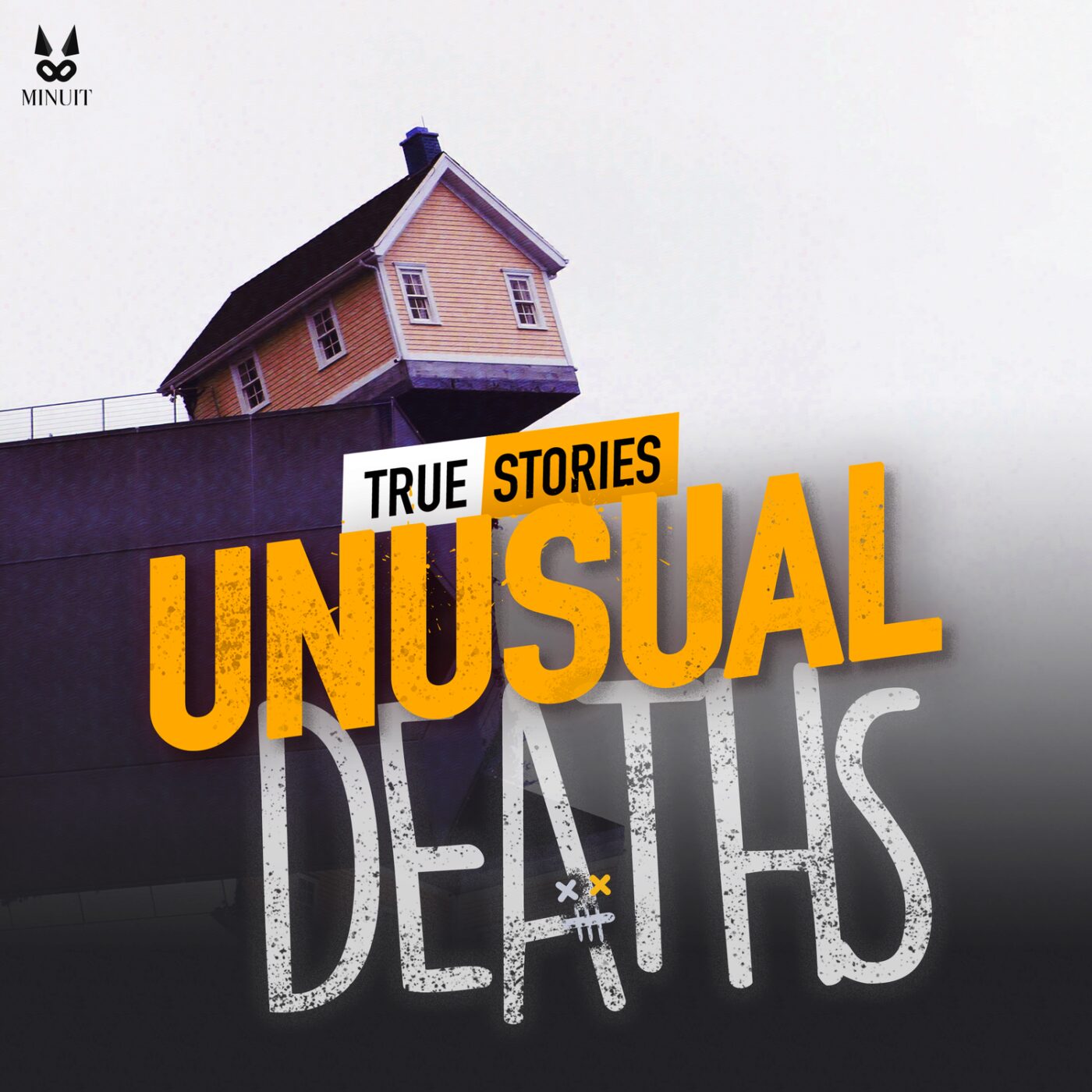 The Iron Throne (03:05)
Discover the new Midnight Studio podcast: "Unusual Deaths, True Stories". 70 improbable and yet true stories where the tragic rubs shoulders with the absurd. Can we really die laughing? Or impaled by a straw? Crushed by a cow fallen from the sky? Or pierced by a flying umbrella? At first glance, no. Yet these and many other unusual dramas have actually happened. Discover these frightening and entertaining stories in our short podcast series "Unusual Deaths, True Stories", a Midnight Studio program (french company Studio Minuit : www.studiominuit.com)
Discover our other programs on your favorite podcasting platform:The Dumbest Criminals - True Stories.Sherlock Holmes, Private investigator.Arsène Lupin, The incredible stories.
Did you like this episode? Feel free to comment, share and rate it! See you soon for new stories! Midnight Studio. Addictive podcast creator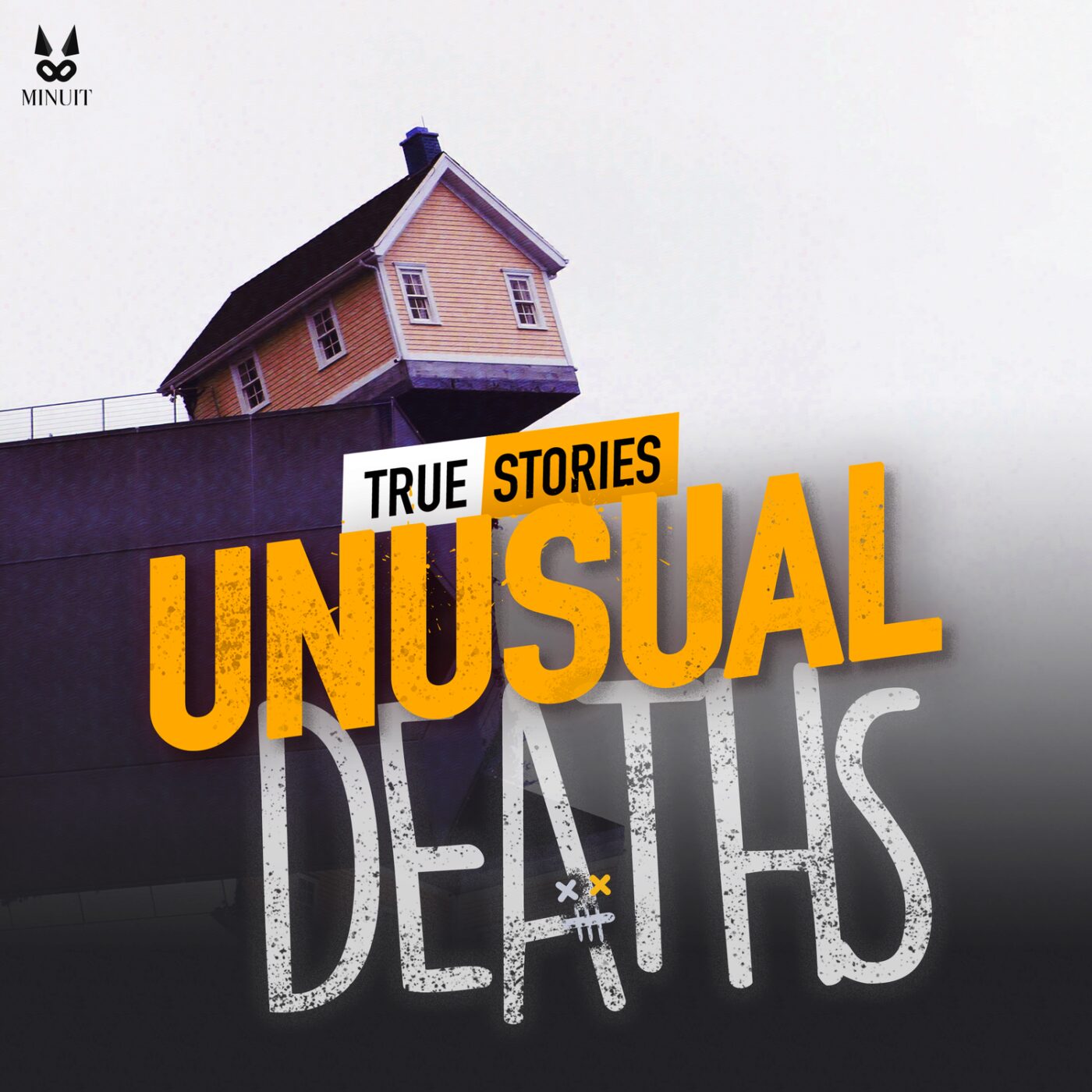 But for a Handful of Seconds (03:32)
Discover the new Midnight Studio podcast: "Unusual Deaths, True Stories". 70 improbable and yet true stories where the tragic rubs shoulders with the absurd. Can we really die laughing? Or impaled by a straw? Crushed by a cow fallen from the sky? Or pierced by a flying umbrella? At first glance, no. Yet these and many other unusual dramas have actually happened. Discover these frightening and entertaining stories in our short podcast series "Unusual Deaths, True Stories", a Midnight Studio program (french company Studio Minuit : www.studiominuit.com)
Discover our other programs on your favorite podcasting platform:The Dumbest Criminals - True Stories.Sherlock Holmes, Private investigator.Arsène Lupin, The incredible stories.
Did you like this episode? Feel free to comment, share and rate it! See you soon for new stories! Midnight Studio. Addictive podcast creator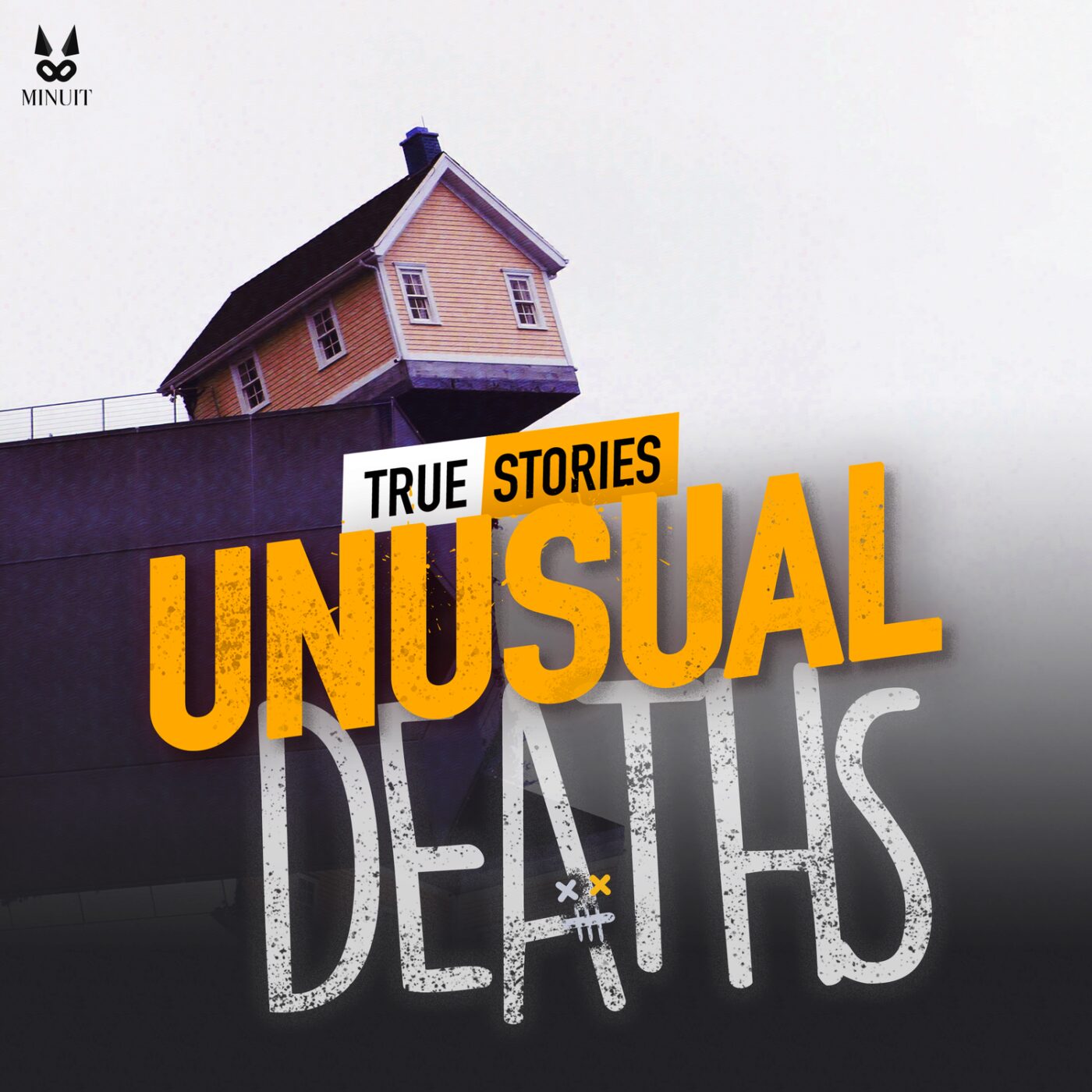 Once Upon a Liver (03:35)
Discover the new Midnight Studio podcast: "Unusual Deaths, True Stories". 70 improbable and yet true stories where the tragic rubs shoulders with the absurd. Can we really die laughing? Or impaled by a straw? Crushed by a cow fallen from the sky? Or pierced by a flying umbrella? At first glance, no. Yet these and many other unusual dramas have actually happened. Discover these frightening and entertaining stories in our short podcast series "Unusual Deaths, True Stories", a Midnight Studio program (french company Studio Minuit : www.studiominuit.com)
Discover our other programs on your favorite podcasting platform:The Dumbest Criminals - True Stories.Sherlock Holmes, Private investigator.Arsène Lupin, The incredible stories.
Did you like this episode? Feel free to comment, share and rate it! See you soon for new stories! Midnight Studio. Addictive podcast creator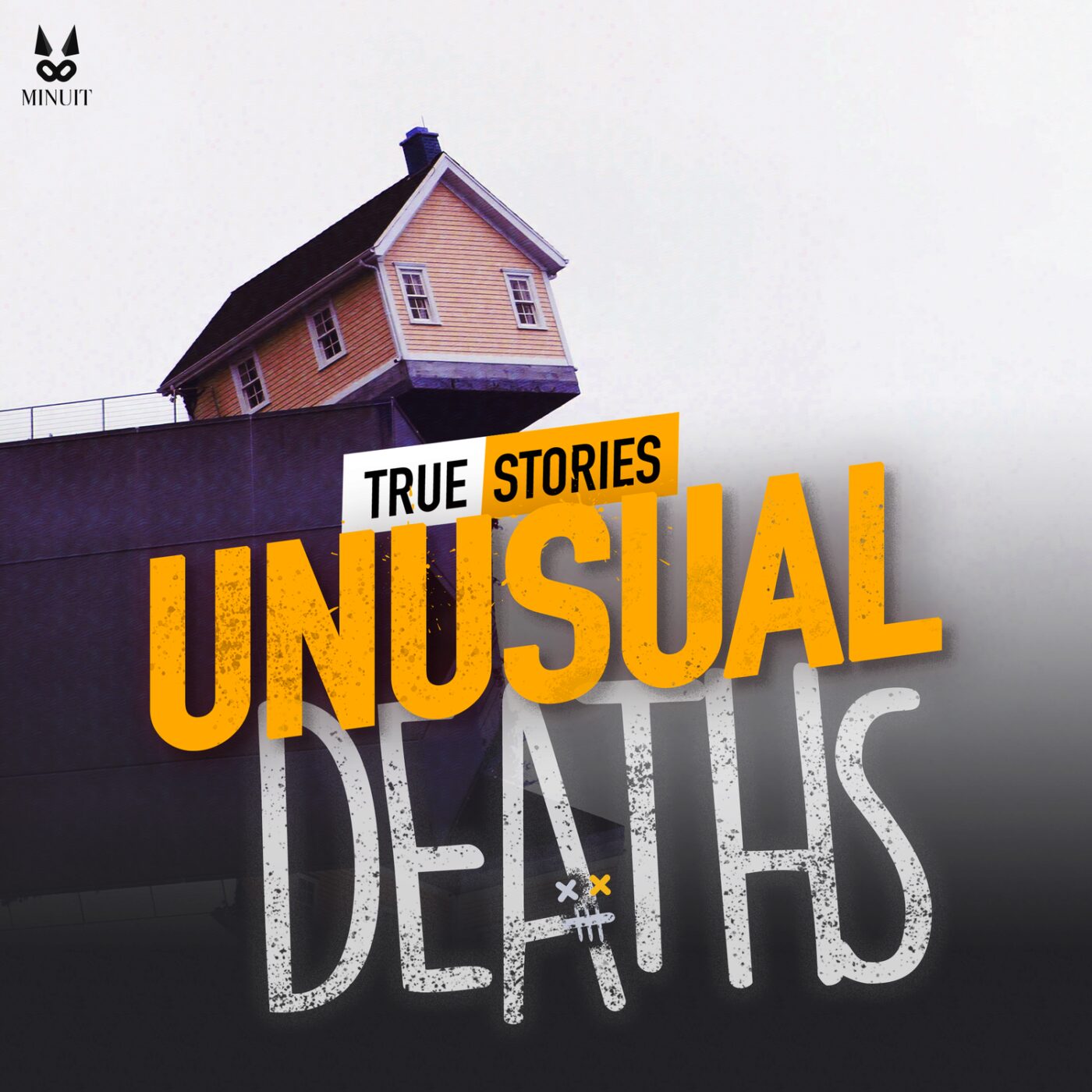 And yet, it turns ! (03:37)
Discover the new Midnight Studio podcast: "Unusual Deaths, True Stories". 70 improbable and yet true stories where the tragic rubs shoulders with the absurd. Can we really die laughing? Or impaled by a straw? Crushed by a cow fallen from the sky? Or pierced by a flying umbrella? At first glance, no. Yet these and many other unusual dramas have actually happened. Discover these frightening and entertaining stories in our short podcast series "Unusual Deaths, True Stories", a Midnight Studio program (french company Studio Minuit : www.studiominuit.com)
Discover our other programs on your favorite podcasting platform:The Dumbest Criminals - True Stories.Sherlock Holmes, Private investigator.Arsène Lupin, The incredible stories.
Did you like this episode? Feel free to comment, share and rate it! See you soon for new stories! Midnight Studio. Addictive podcast creator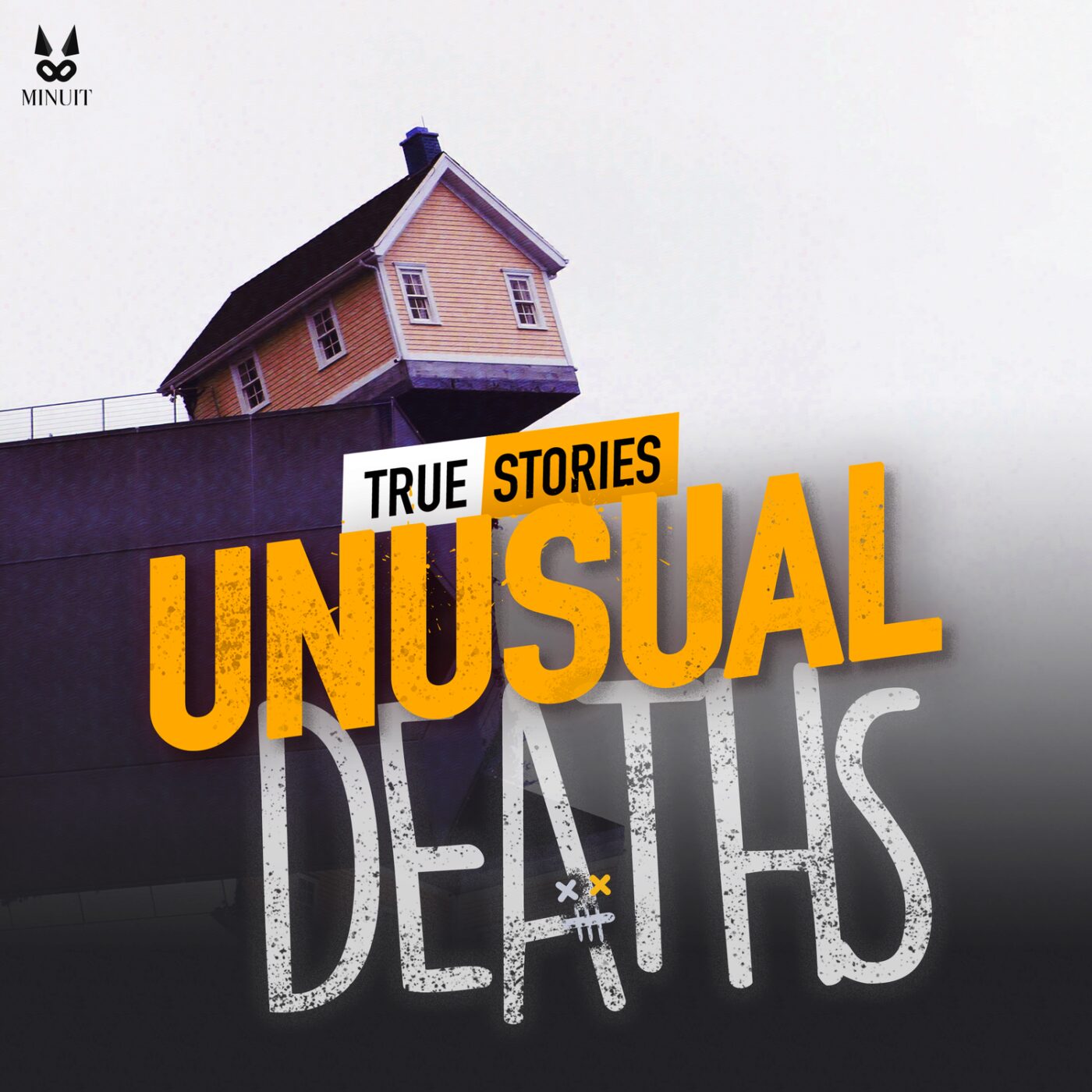 The Surprising Jealousy of Hippos (03:36)
Discover the new Midnight Studio podcast: "Unusual Deaths, True Stories". 70 improbable and yet true stories where the tragic rubs shoulders with the absurd. Can we really die laughing? Or impaled by a straw? Crushed by a cow fallen from the sky? Or pierced by a flying umbrella? At first glance, no. Yet these and many other unusual dramas have actually happened. Discover these frightening and entertaining stories in our short podcast series "Unusual Deaths, True Stories", a Midnight Studio program (french company Studio Minuit : www.studiominuit.com)
Discover our other programs on your favorite podcasting platform:The Dumbest Criminals - True Stories.Sherlock Holmes, Private investigator.Arsène Lupin, The incredible stories.
Did you like this episode? Feel free to comment, share and rate it! See you soon for new stories! Midnight Studio. Addictive podcast creator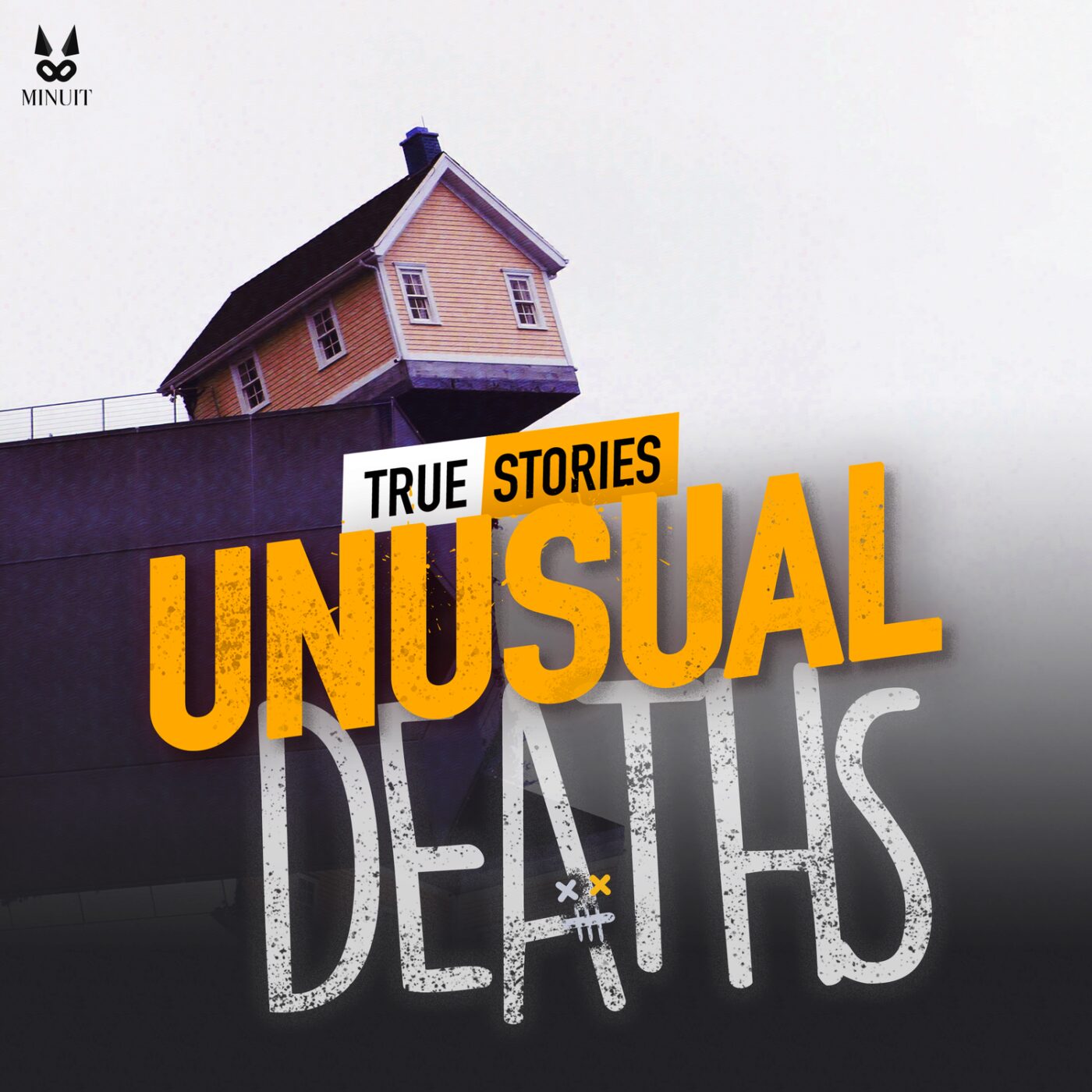 One Last Drink for the Road (03:03)
Discover the new Midnight Studio podcast: "Unusual Deaths, True Stories". 70 improbable and yet true stories where the tragic rubs shoulders with the absurd. Can we really die laughing? Or impaled by a straw? Crushed by a cow fallen from the sky? Or pierced by a flying umbrella? At first glance, no. Yet these and many other unusual dramas have actually happened. Discover these frightening and entertaining stories in our short podcast series "Unusual Deaths, True Stories", a Midnight Studio program (french company Studio Minuit : www.studiominuit.com)
Discover our other programs on your favorite podcasting platform:The Dumbest Criminals - True Stories.Sherlock Holmes, Private investigator.Arsène Lupin, The incredible stories.
Did you like this episode? Feel free to comment, share and rate it! See you soon for new stories! Midnight Studio. Addictive podcast creator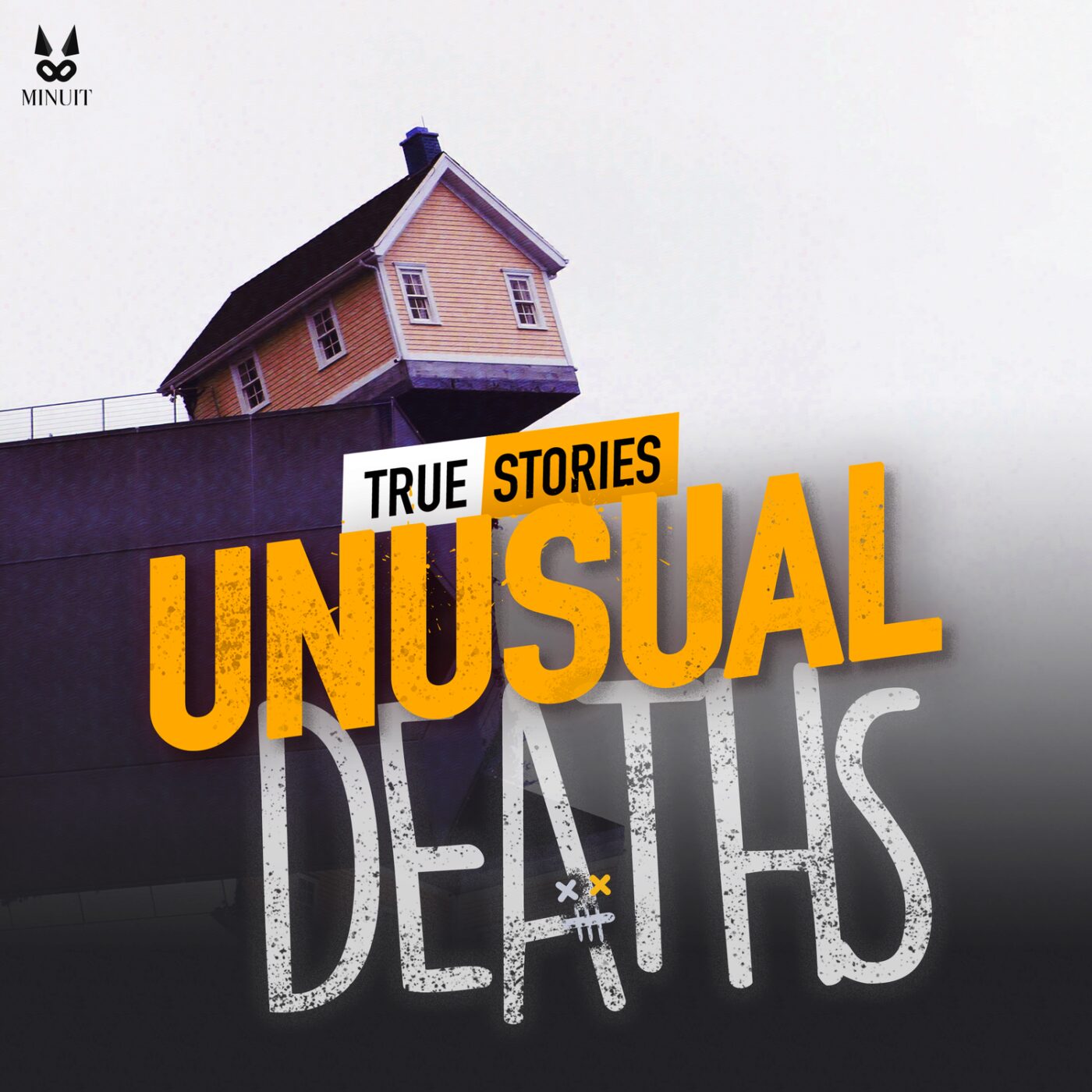 Six Feet Under (03:22)
Discover the new Midnight Studio podcast: "Unusual Deaths, True Stories". 70 improbable and yet true stories where the tragic rubs shoulders with the absurd. Can we really die laughing? Or impaled by a straw? Crushed by a cow fallen from the sky? Or pierced by a flying umbrella? At first glance, no. Yet these and many other unusual dramas have actually happened. Discover these frightening and entertaining stories in our short podcast series "Unusual Deaths, True Stories", a Midnight Studio program (french company Studio Minuit : www.studiominuit.com)
Discover our other programs on your favorite podcasting platform:The Dumbest Criminals - True Stories.Sherlock Holmes, Private investigator.Arsène Lupin, The incredible stories.
Did you like this episode? Feel free to comment, share and rate it! See you soon for new stories! Midnight Studio. Addictive podcast creator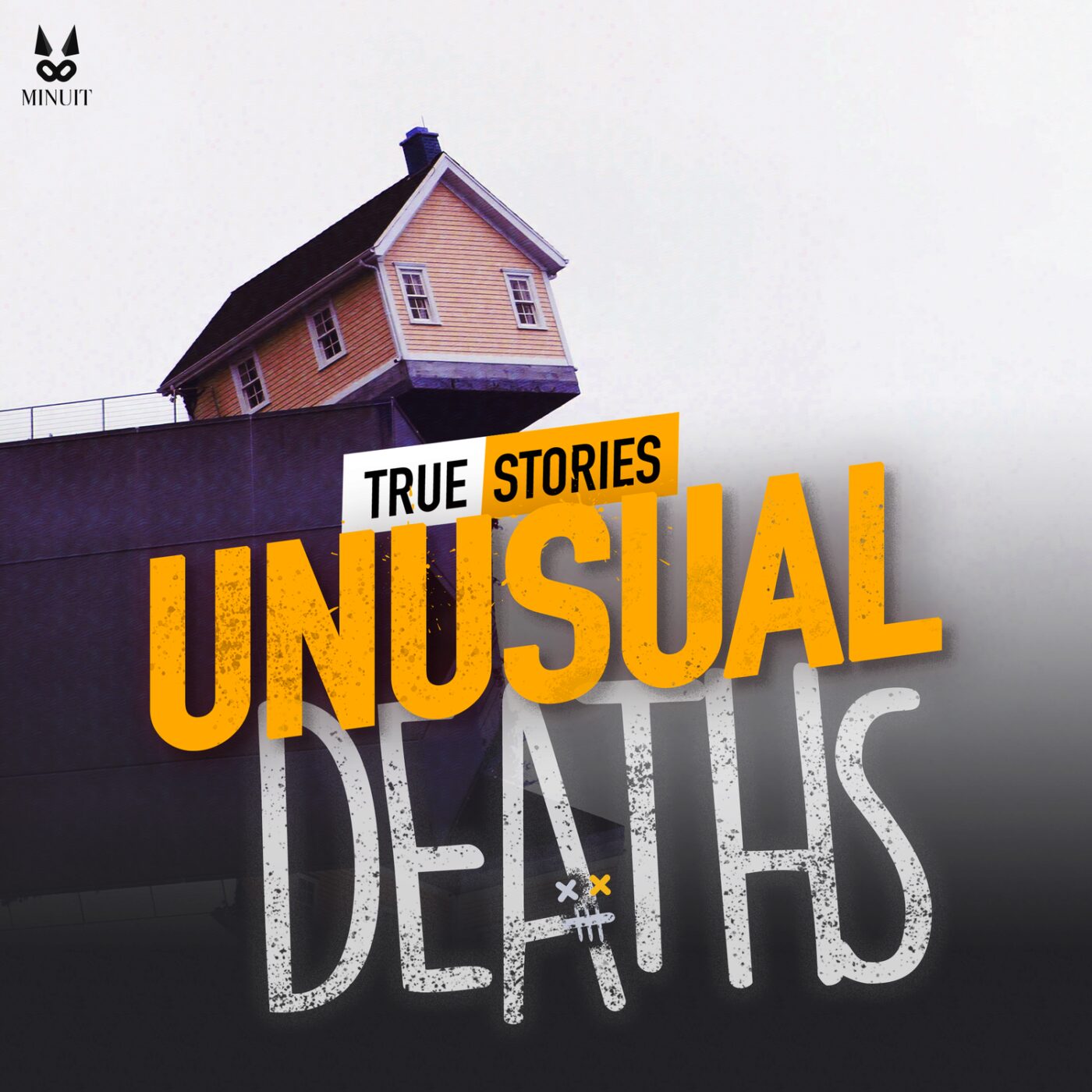 Climbing to Heaven (03:32)
Discover the new Midnight Studio podcast: "Unusual Deaths, True Stories". 70 improbable and yet true stories where the tragic rubs shoulders with the absurd. Can we really die laughing? Or impaled by a straw? Crushed by a cow fallen from the sky? Or pierced by a flying umbrella? At first glance, no. Yet these and many other unusual dramas have actually happened. Discover these frightening and entertaining stories in our short podcast series "Unusual Deaths, True Stories", a Midnight Studio program (french company Studio Minuit : www.studiominuit.com)
Discover our other programs on your favorite podcasting platform:The Dumbest Criminals - True Stories.Sherlock Holmes, Private investigator.Arsène Lupin, The incredible stories.
Did you like this episode? Feel free to comment, share and rate it! See you soon for new stories! Midnight Studio. Addictive podcast creator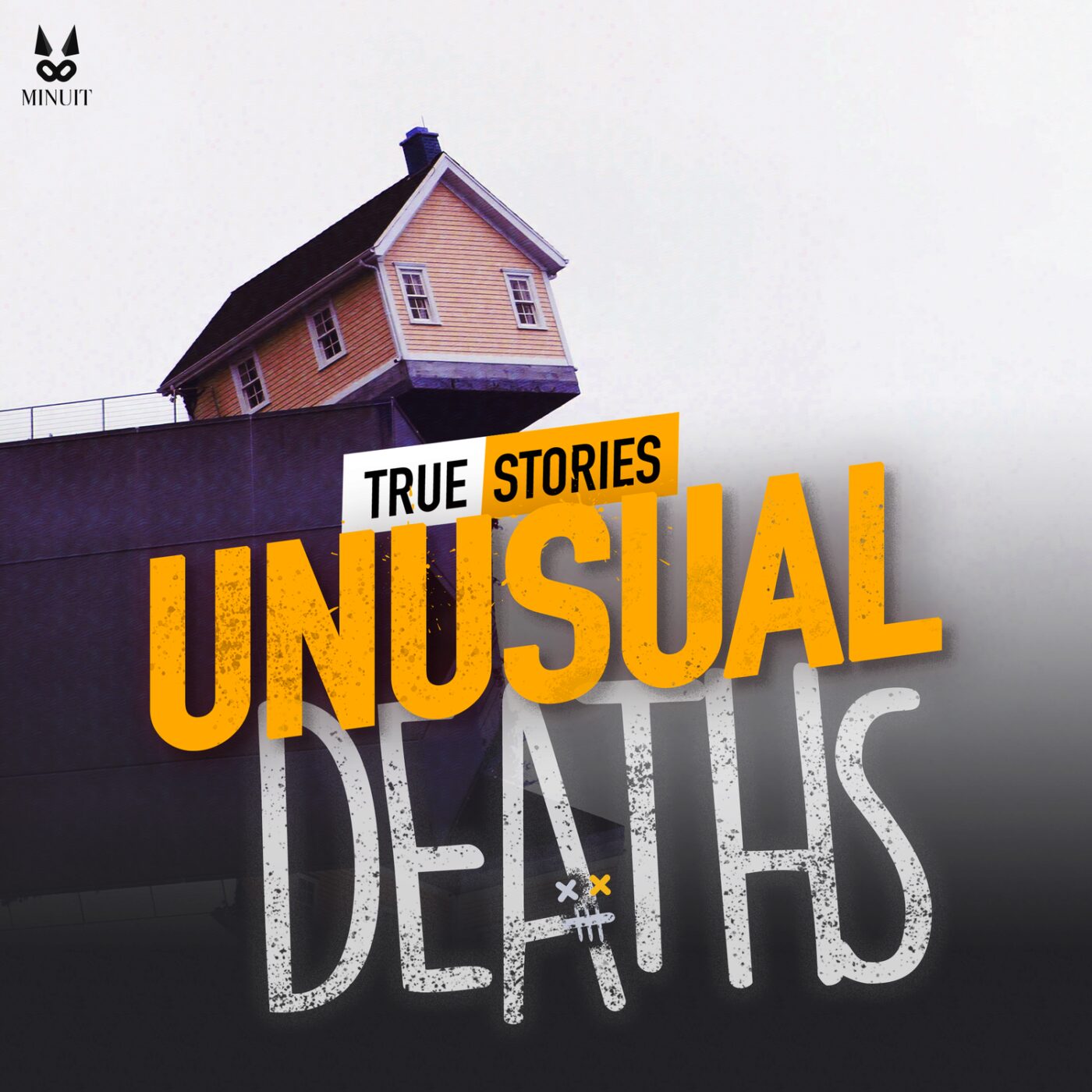 Burial (03:27)
Discover the new Midnight Studio podcast: "Unusual Deaths, True Stories". 70 improbable and yet true stories where the tragic rubs shoulders with the absurd. Can we really die laughing? Or impaled by a straw? Crushed by a cow fallen from the sky? Or pierced by a flying umbrella? At first glance, no. Yet these and many other unusual dramas have actually happened. Discover these frightening and entertaining stories in our short podcast series "Unusual Deaths, True Stories", a Midnight Studio program (french company Studio Minuit : www.studiominuit.com)
Discover our other programs on your favorite podcasting platform:The Dumbest Criminals - True Stories.Sherlock Holmes, Private investigator.Arsène Lupin, The incredible stories.
Did you like this episode? Feel free to comment, share and rate it! See you soon for new stories! Midnight Studio. Addictive podcast creator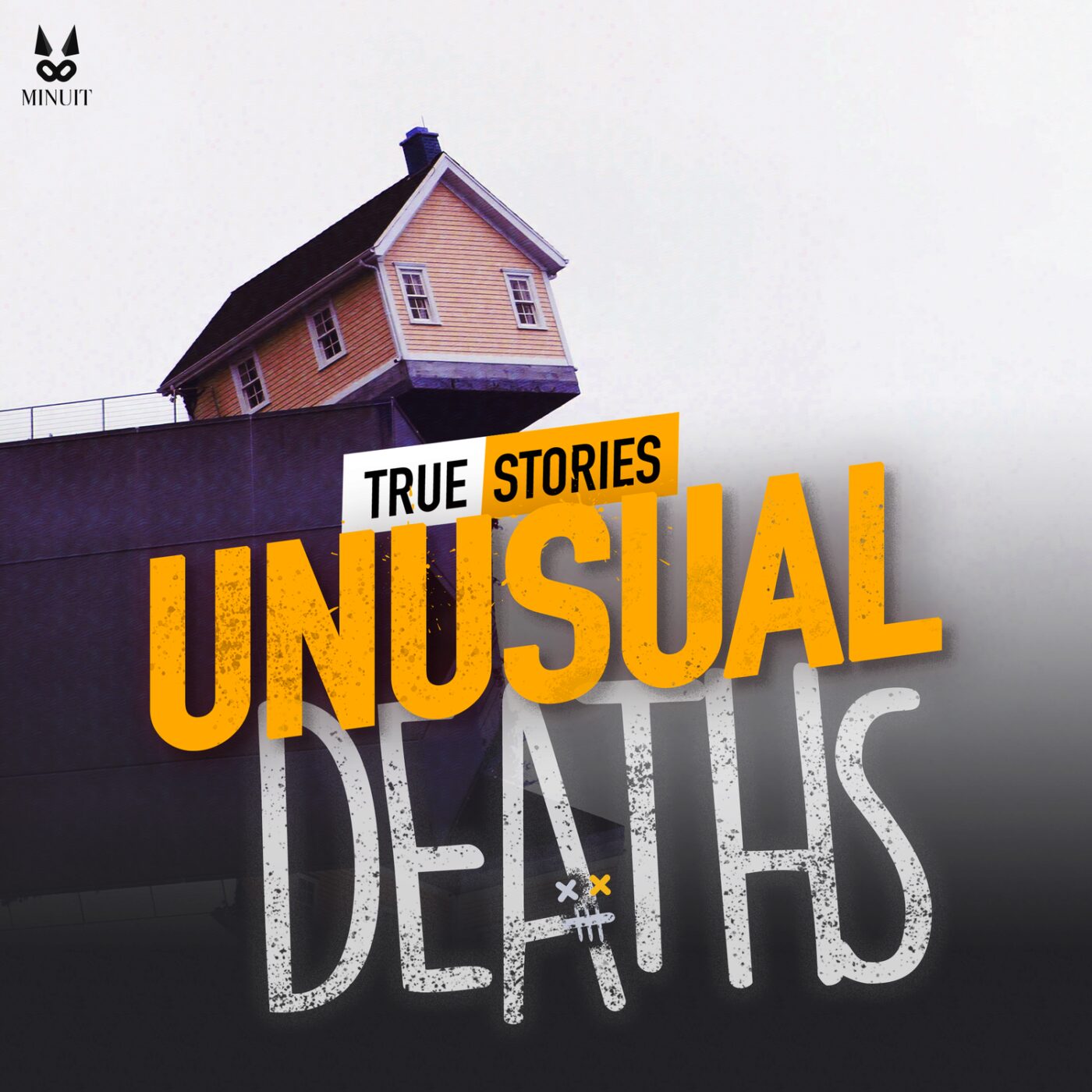 Bad Timing, Bad Tempo (03:23)
Discover the new Midnight Studio podcast: "Unusual Deaths, True Stories". 70 improbable and yet true stories where the tragic rubs shoulders with the absurd. Can we really die laughing? Or impaled by a straw? Crushed by a cow fallen from the sky? Or pierced by a flying umbrella? At first glance, no. Yet these and many other unusual dramas have actually happened. Discover these frightening and entertaining stories in our short podcast series "Unusual Deaths, True Stories", a Midnight Studio program (french company Studio Minuit : www.studiominuit.com)
Discover our other programs on your favorite podcasting platform:The Dumbest Criminals - True Stories.Sherlock Holmes, Private investigator.Arsène Lupin, The incredible stories.
Did you like this episode? Feel free to comment, share and rate it! See you soon for new stories! Midnight Studio. Addictive podcast creator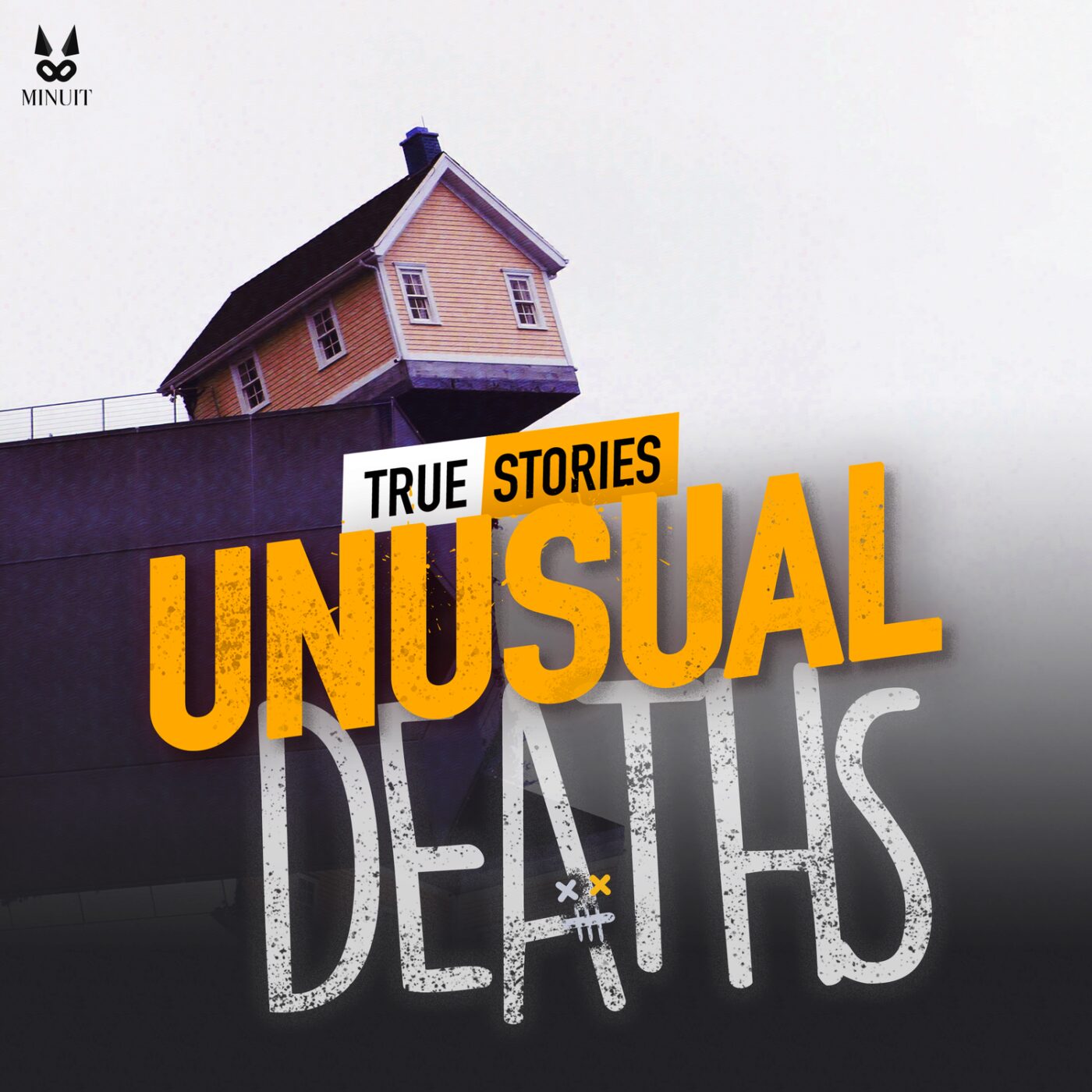 The Last Session (03:31)
Discover the new Midnight Studio podcast: "Unusual Deaths, True Stories". 70 improbable and yet true stories where the tragic rubs shoulders with the absurd. Can we really die laughing? Or impaled by a straw? Crushed by a cow fallen from the sky? Or pierced by a flying umbrella? At first glance, no. Yet these and many other unusual dramas have actually happened. Discover these frightening and entertaining stories in our short podcast series "Unusual Deaths, True Stories", a Midnight Studio program (french company Studio Minuit : www.studiominuit.com)
Discover our other programs on your favorite podcasting platform:The Dumbest Criminals - True Stories.Sherlock Holmes, Private investigator.Arsène Lupin, The incredible stories.
Did you like this episode? Feel free to comment, share and rate it! See you soon for new stories! Midnight Studio. Addictive podcast creator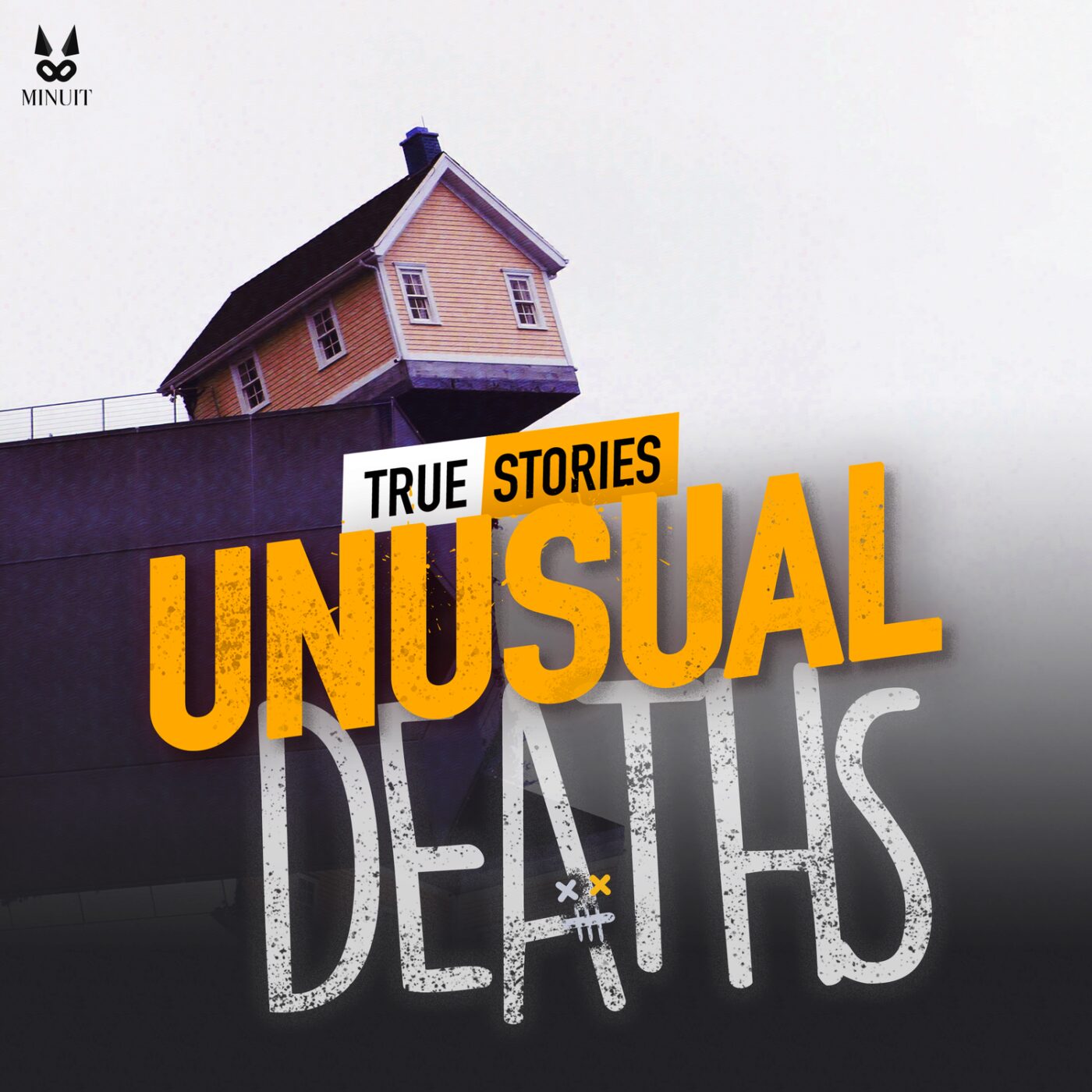 Lightning Strikes in Kinshasa (03:28)
Discover the new Midnight Studio podcast: "Unusual Deaths, True Stories". 70 improbable and yet true stories where the tragic rubs shoulders with the absurd. Can we really die laughing? Or impaled by a straw? Crushed by a cow fallen from the sky? Or pierced by a flying umbrella? At first glance, no. Yet these and many other unusual dramas have actually happened. Discover these frightening and entertaining stories in our short podcast series "Unusual Deaths, True Stories", a Midnight Studio program (french company Studio Minuit : www.studiominuit.com)
Discover our other programs on your favorite podcasting platform:The Dumbest Criminals - True Stories.Sherlock Holmes, Private investigator.Arsène Lupin, The incredible stories.
Did you like this episode? Feel free to comment, share and rate it! See you soon for new stories! Midnight Studio. Addictive podcast creator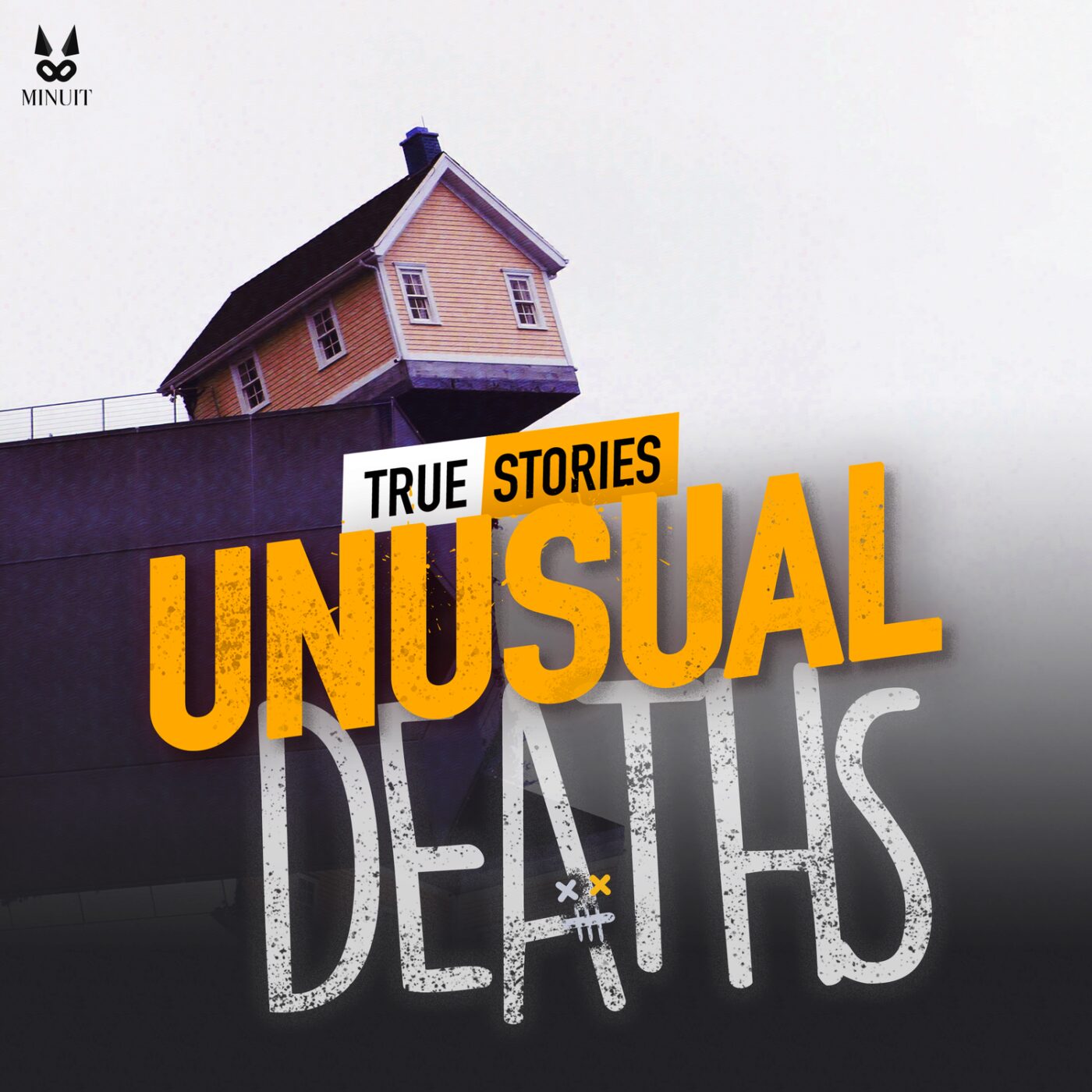 The horseman of the Apocalypse (03:24)
Discover the new Midnight Studio podcast: "Unusual Deaths, True Stories". 70 improbable and yet true stories where the tragic rubs shoulders with the absurd. Can we really die laughing? Or impaled by a straw? Crushed by a cow fallen from the sky? Or pierced by a flying umbrella? At first glance, no. Yet these and many other unusual dramas have actually happened. Discover these frightening and entertaining stories in our short podcast series "Unusual Deaths, True Stories", a Midnight Studio program (french company Studio Minuit : www.studiominuit.com)
Discover our other programs on your favorite podcasting platform:The Dumbest Criminals - True Stories.Sherlock Holmes, Private investigator.Arsène Lupin, The incredible stories.
Did you like this episode? Feel free to comment, share and rate it! See you soon for new stories! Midnight Studio. Addictive podcast creator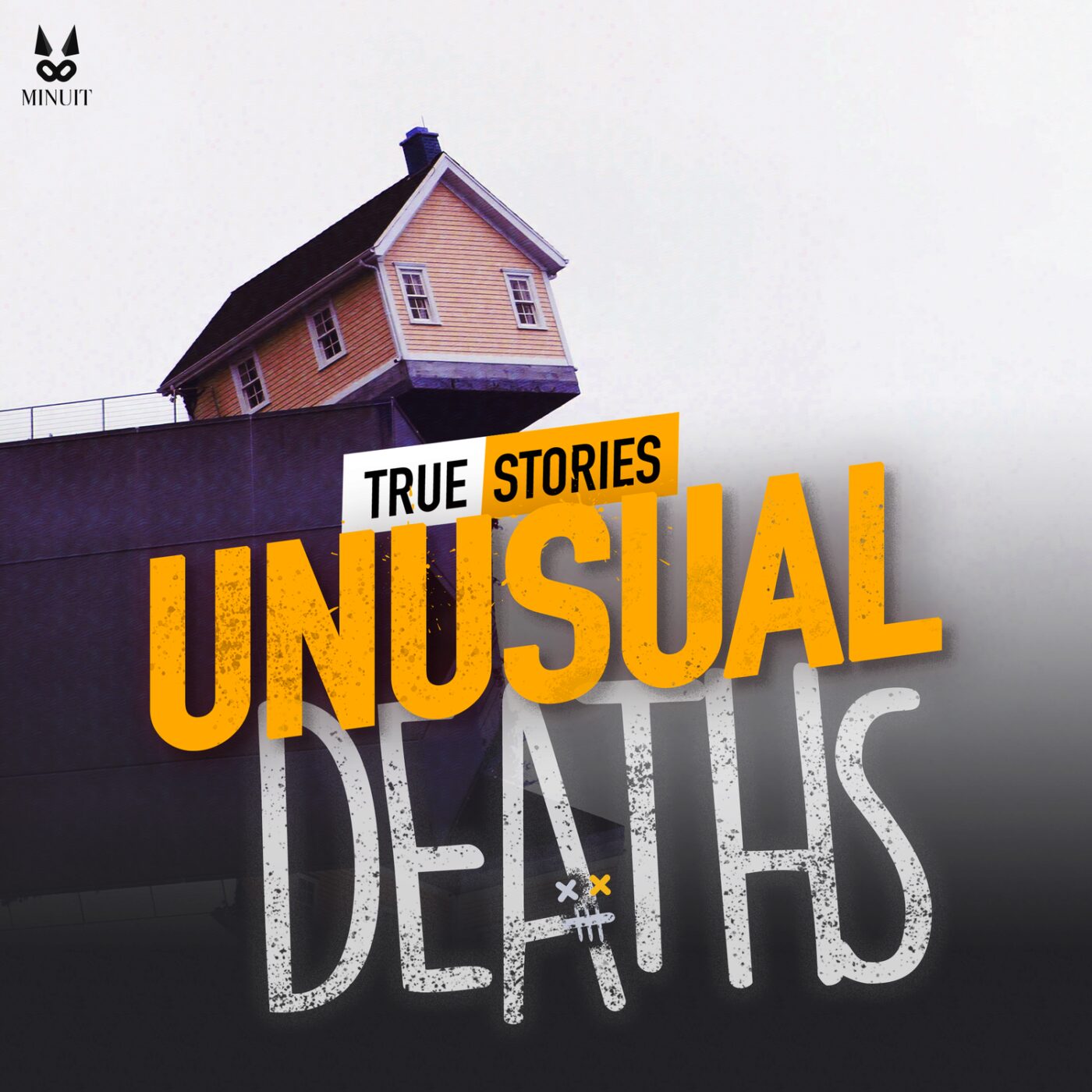 A giant bat on the Eiffel Tower (03:25)
Discover the new Midnight Studio podcast: "Unusual Deaths, True Stories". 70 improbable and yet true stories where the tragic rubs shoulders with the absurd. Can we really die laughing? Or impaled by a straw? Crushed by a cow fallen from the sky? Or pierced by a flying umbrella? At first glance, no. Yet these and many other unusual dramas have actually happened. Discover these frightening and entertaining stories in our short podcast series "Unusual Deaths, True Stories", a Midnight Studio program (french company Studio Minuit : www.studiominuit.com)
Discover our other programs on your favorite podcasting platform:The Dumbest Criminals - True Stories.Sherlock Holmes, Private investigator.Arsène Lupin, The incredible stories.
Did you like this episode? Feel free to comment, share and rate it! See you soon for new stories! Midnight Studio. Addictive podcast creator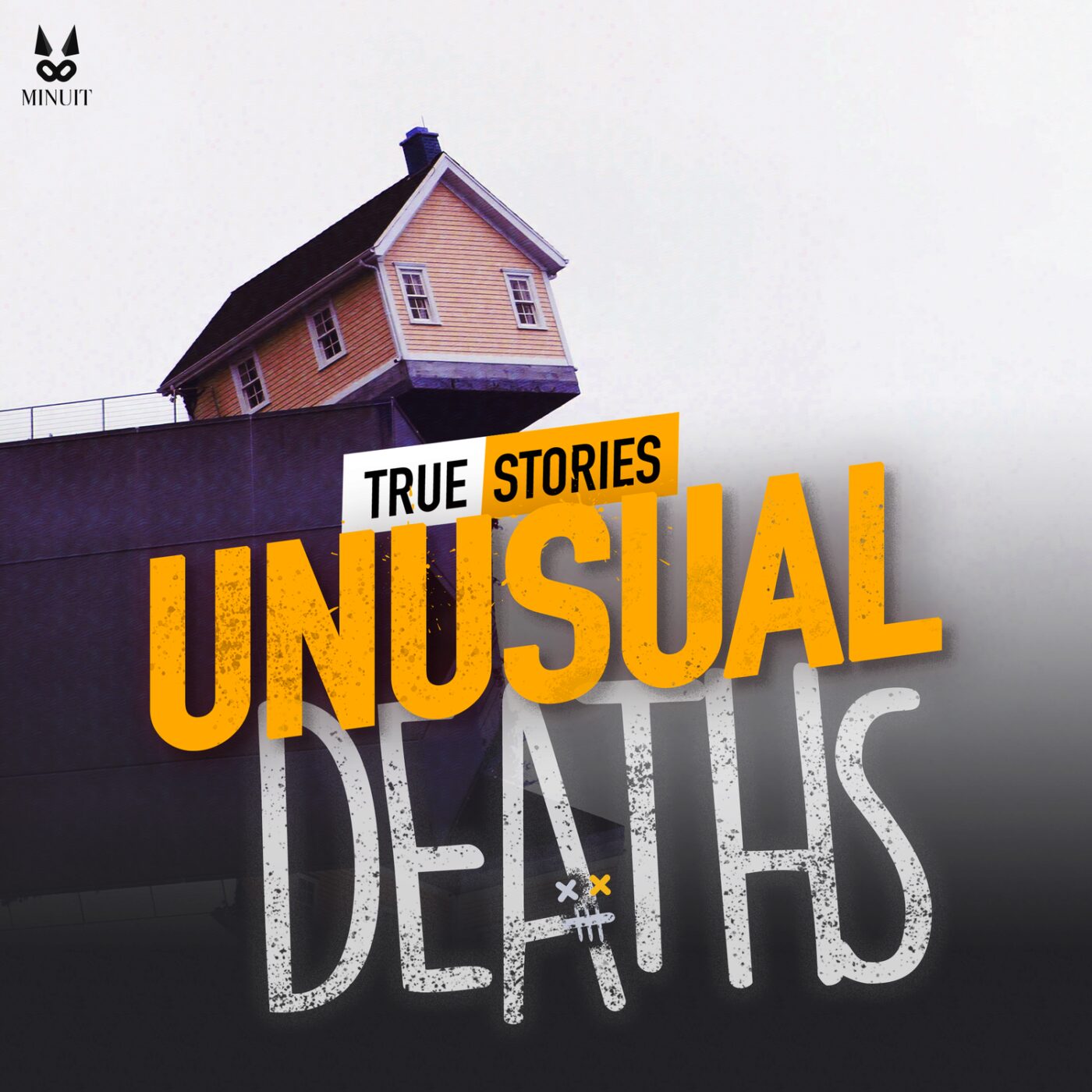 The regicidal pig (04:00)
Discover the new Midnight Studio podcast: "Unusual Deaths, True Stories". 70 improbable and yet true stories where the tragic rubs shoulders with the absurd. Can we really die laughing? Or impaled by a straw? Crushed by a cow fallen from the sky? Or pierced by a flying umbrella? At first glance, no. Yet these and many other unusual dramas have actually happened. Discover these frightening and entertaining stories in our short podcast series "Unusual Deaths, True Stories", a Midnight Studio program (french company Studio Minuit : www.studiominuit.com)
Discover our other programs on your favorite podcasting platform:The Dumbest Criminals - True Stories.Sherlock Holmes, Private investigator.Arsène Lupin, The incredible stories.
Did you like this episode? Feel free to comment, share and rate it! See you soon for new stories! Midnight Studio. Addictive podcast creator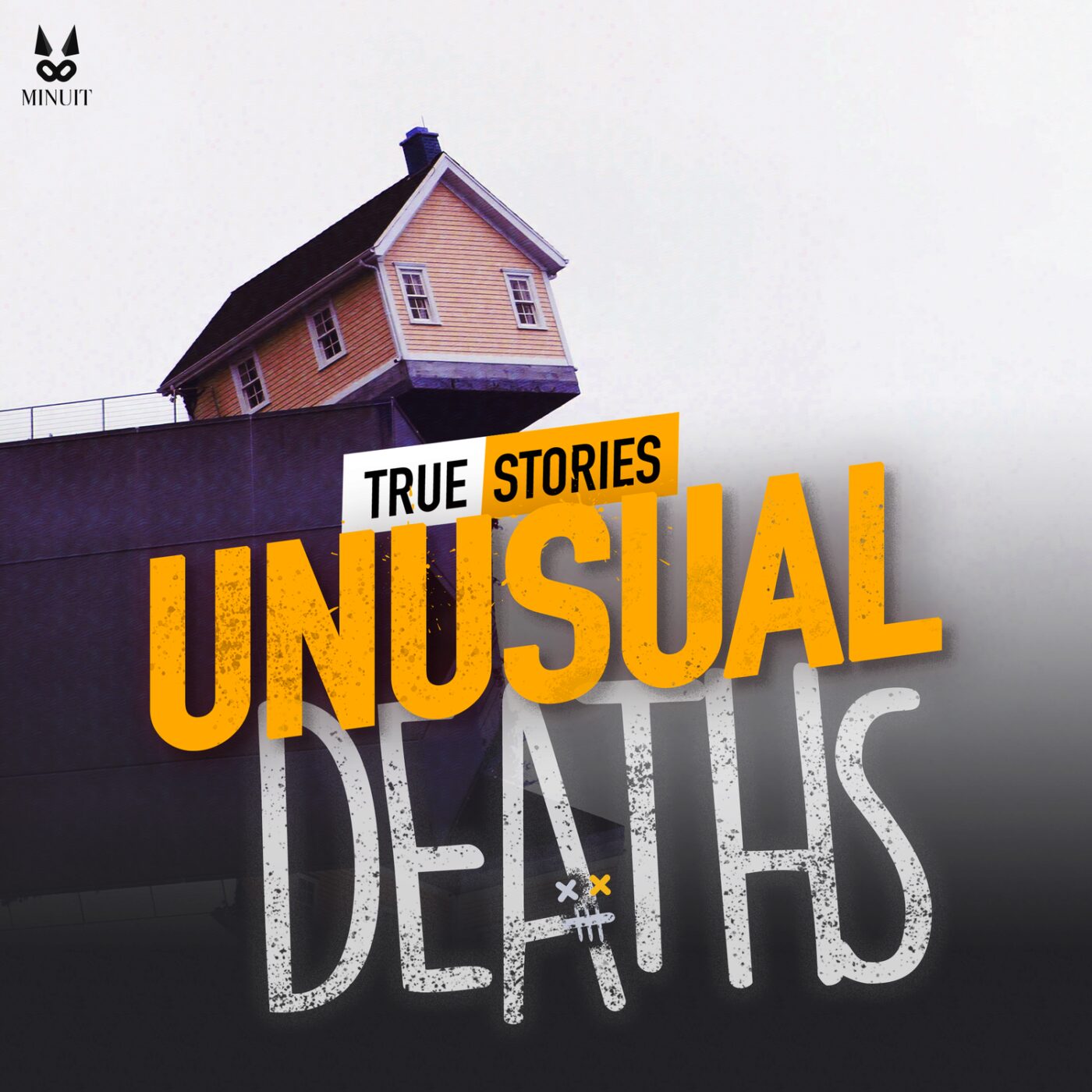 The king, glutony and indigestion (03:10)
Discover the new Midnight Studio podcast: "Unusual Deaths, True Stories". 70 improbable and yet true stories where the tragic rubs shoulders with the absurd. Can we really die laughing? Or impaled by a straw? Crushed by a cow fallen from the sky? Or pierced by a flying umbrella? At first glance, no. Yet these and many other unusual dramas have actually happened. Discover these frightening and entertaining stories in our short podcast series "Unusual Deaths, True Stories", a Midnight Studio program (french company Studio Minuit : www.studiominuit.com)
Discover our other programs on your favorite podcasting platform:The Dumbest Criminals - True Stories.Sherlock Holmes, Private investigator.Arsène Lupin, The incredible stories.
Did you like this episode? Feel free to comment, share and rate it! See you soon for new stories! Midnight Studio. Addictive podcast creator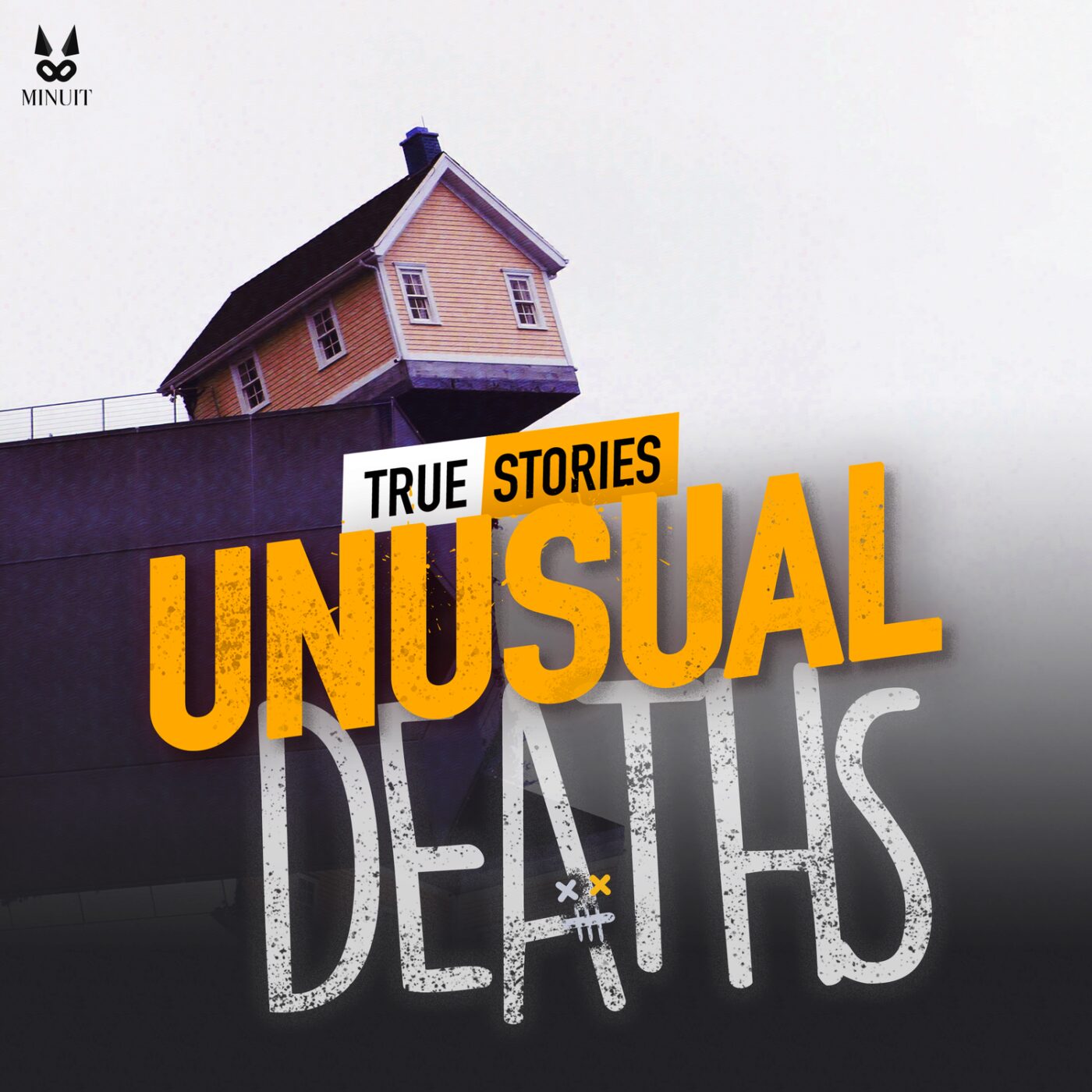 The cook, the banquet and honor (04:23)
Discover the new Midnight Studio podcast: "Unusual Deaths, True Stories". 70 improbable and yet true stories where the tragic rubs shoulders with the absurd. Can we really die laughing? Or impaled by a straw? Crushed by a cow fallen from the sky? Or pierced by a flying umbrella? At first glance, no. Yet these and many other unusual dramas have actually happened. Discover these frightening and entertaining stories in our short podcast series "Unusual Deaths, True Stories", a Midnight Studio program (french company Studio Minuit : www.studiominuit.com)
Discover our other programs on your favorite podcasting platform:The Dumbest Criminals - True Stories.Sherlock Holmes, Private investigator.Arsène Lupin, The incredible stories.
Did you like this episode? Feel free to comment, share and rate it! See you soon for new stories! Midnight Studio. Addictive podcast creator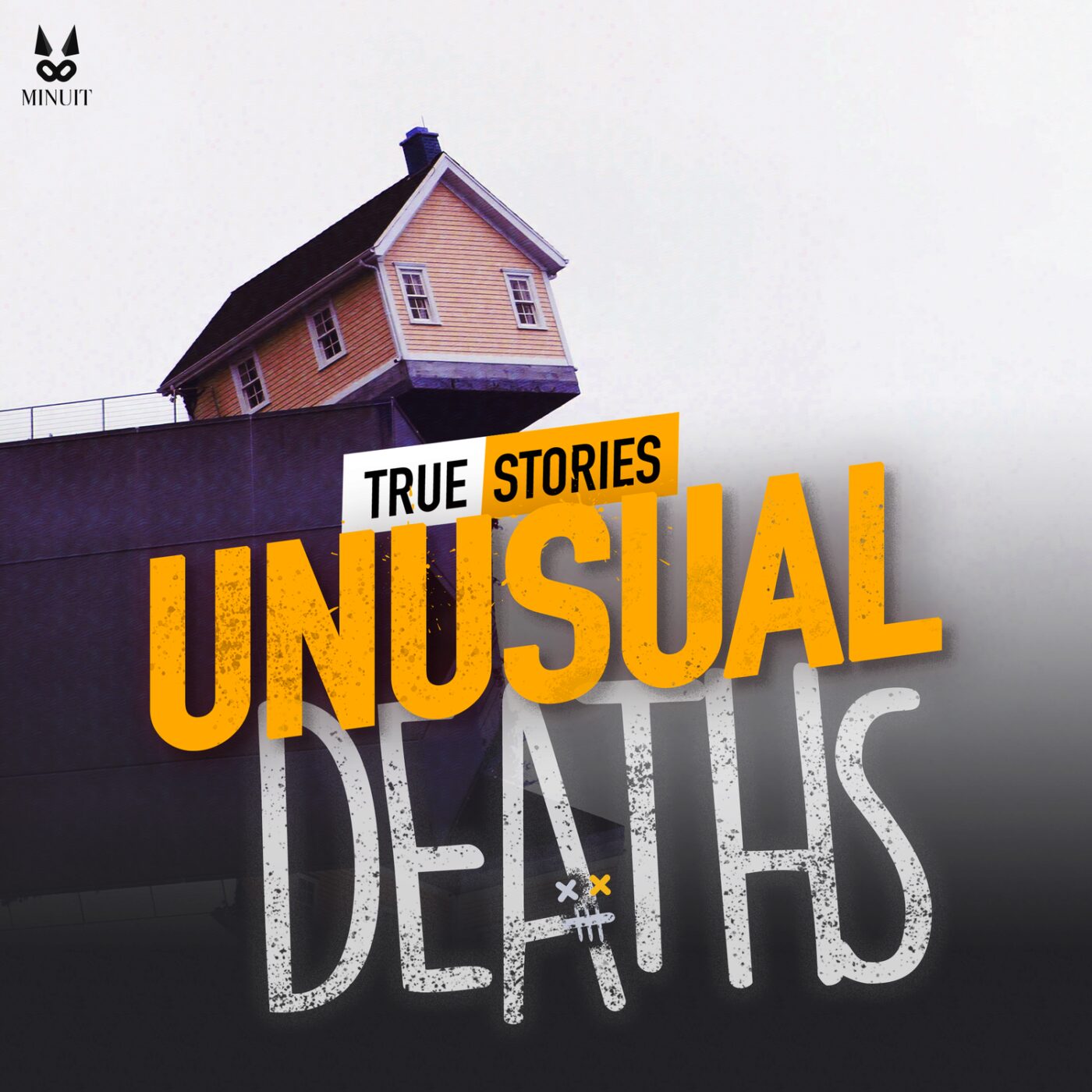 The teenager, hygiene and deodorant (03:40)
Discover the new Midnight Studio podcast: "Unusual Deaths, True Stories". 70 improbable and yet true stories where the tragic rubs shoulders with the absurd. Can we really die laughing? Or impaled by a straw? Crushed by a cow fallen from the sky? Or pierced by a flying umbrella? At first glance, no. Yet these and many other unusual dramas have actually happened. Discover these frightening and entertaining stories in our short podcast series "Unusual Deaths, True Stories", a Midnight Studio program (french company Studio Minuit : www.studiominuit.com)
Discover our other programs on your favorite podcasting platform:The Dumbest Criminals - True Stories.Sherlock Holmes, Private investigator.Arsène Lupin, The incredible stories.
Did you like this episode? Feel free to comment, share and rate it! See you soon for new stories! Midnight Studio. Addictive podcast creator
The whimsical lawyer and the 24th floor (03:17)
Discover the new Midnight Studio podcast: "Unusual Deaths, True Stories". 70 improbable and yet true stories where the tragic rubs shoulders with the absurd. Can we really die laughing? Or impaled by a straw? Crushed by a cow fallen from the sky? Or pierced by a flying umbrella? At first glance, no. Yet these and many other unusual dramas have actually happened. Discover these frightening and entertaining stories in our short podcast series "Unusual Deaths, True Stories", a Midnight Studio program (french company Studio Minuit : www.studiominuit.com)
Discover our other programs on your favorite podcasting platform:The Dumbest Criminals - True Stories.Sherlock Holmes, Private investigator.Arsène Lupin, The incredible stories.
Did you like this episode? Feel free to comment, share and rate it! See you soon for new stories! Midnight Studio. Addictive podcast creator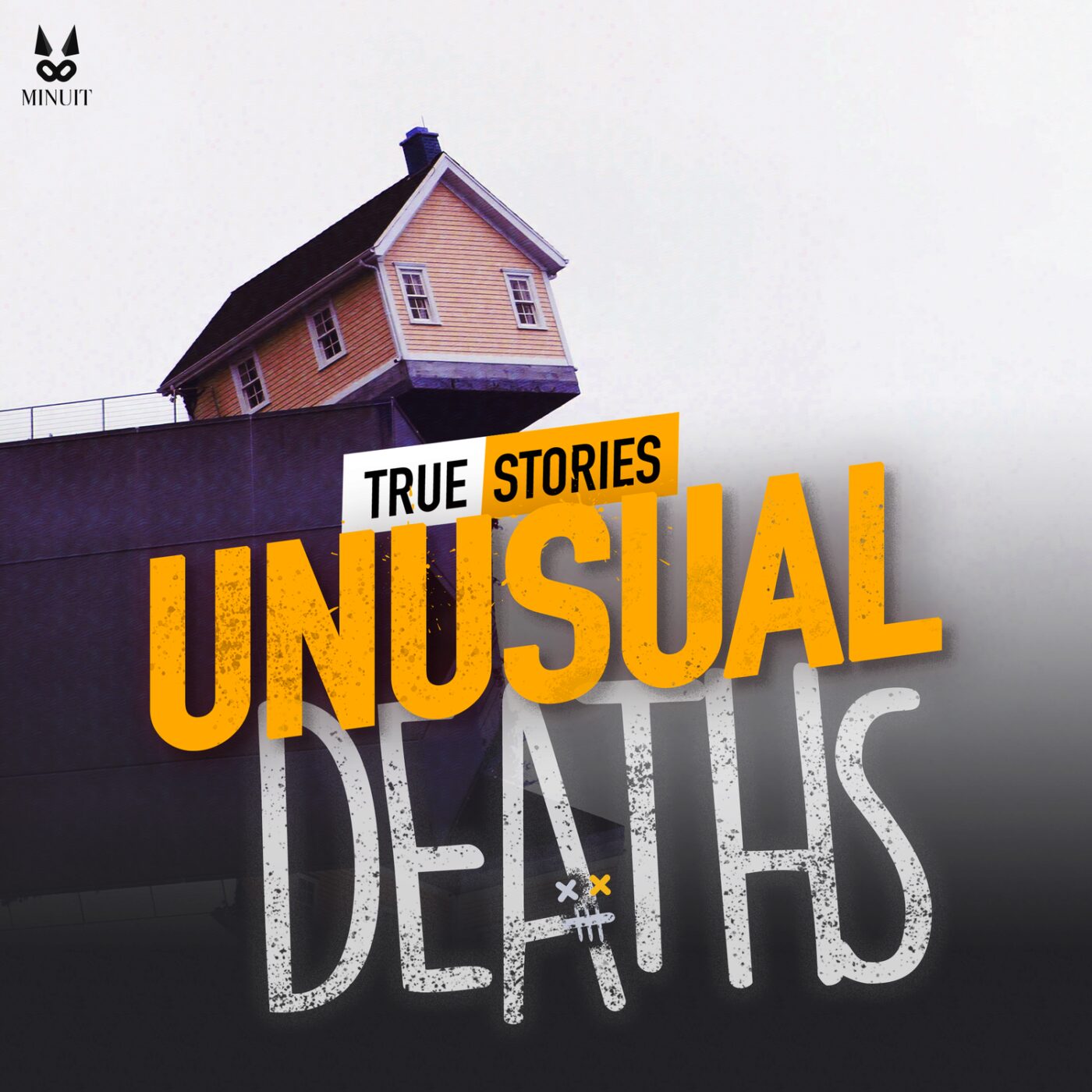 The poodle, the fall and the three passers-by (03:27)
Is it possible that a seemingly harmless dwarf poodle weighing only a few kilos could kill 3 people? What was the probability that Cachy, an adorable, cuddly, little dog, would go down in history as the only poodle in the world to have killed 3 people in a few minutes and by an unlikely chain of chance circumstances? Well it happened on Friday, October 21, 1988 in Buenos Aires, Argentina, on an apparently ordinary morning.
Discover our other programs on your favorite podcasting platform:The Dumbest Criminals - True Stories.Sherlock Holmes, Private investigator.Arsène Lupin, The incredible stories.
Did you like this episode? Feel free to comment, share and rate it! See you soon for new stories! Midnight Studio. Addictive podcast creator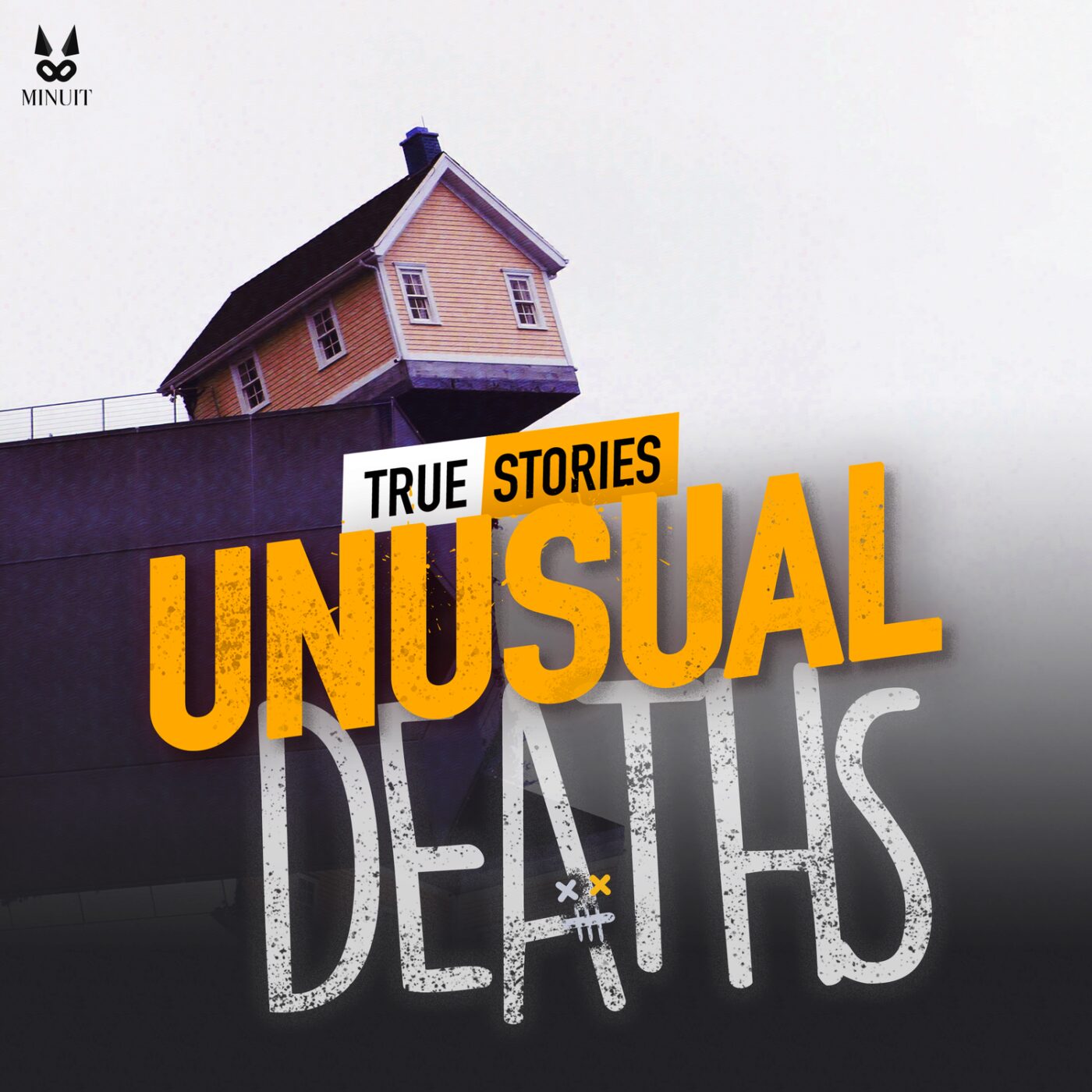 The golfer, anger and karma (03:12)
What could happen to a 26-year-old in great shape who decides to play a round of golf to relax on a sunny Easter Sunday? What was the likelihood that Mike Scaglione would die that day while playing one of the most peaceful and restful sports in the world? Well, it happened on April 15, 1982 to Michael Scaglione, whom his friends called Mike, and who became the first golfer in history to get so angry that he died. In theory, there's no danger, golf is just a game with a tiny ball, and the goal is to relax in a green and calm environment... But then again, not everything always goes as planned... Sometimes it seems so absurd, offbeat...
Discover our other programs on your favorite podcasting platform:The Dumbest Criminals - True Stories.Sherlock Holmes, Private investigator.Arsène Lupin, The incredible stories.
Did you like this episode? Feel free to comment, share and rate it! See you soon for new stories! Midnight Studio. Addictive podcast creator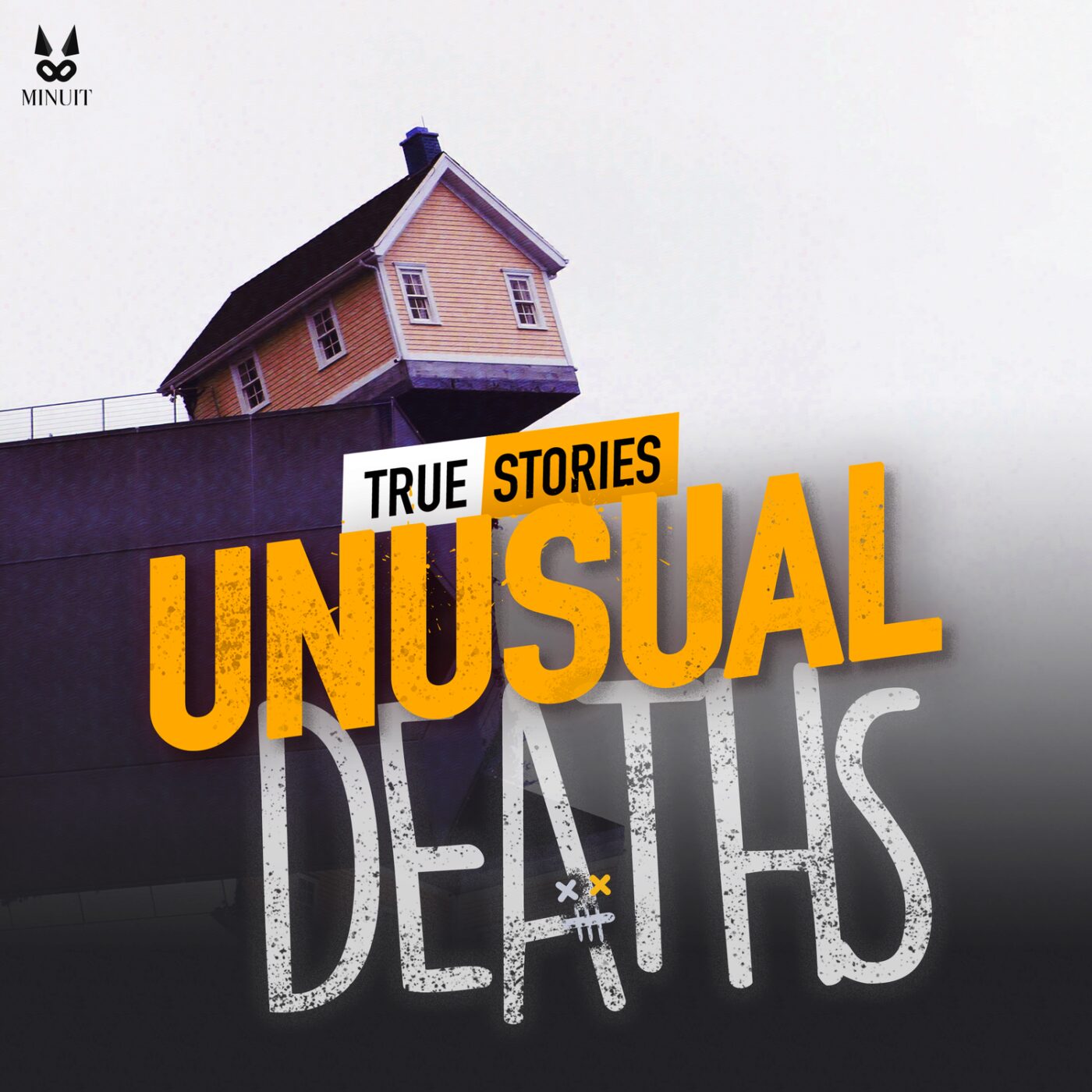 The worker, the robot and History (03:25)
What happened to a young man in great physical shape, a worker at Ford in the United States, assigned to assemble car wings ? What was the likelihood that 25-year-old Robert Williams would tragically go down in history and his family would receive $10 million in compensation? Well, it happened in the state of Michigan, in 1979. Our victim became the first man in the history of the world to be killed by a robot. In theory, it can't happen, everything should be fine, it's just a robot helping workers to assemble cars... But then, again, not everything always goes as planned... Sometimes it seems so absurd, outlandish...
Discover our other programs on your favorite podcasting platform:The Dumbest Criminals - True Stories.Sherlock Holmes, Private investigator.Arsène Lupin, The incredible stories.
Did you like this episode? Feel free to comment, share and rate it! See you soon for new stories! Midnight Studio. Addictive podcast creator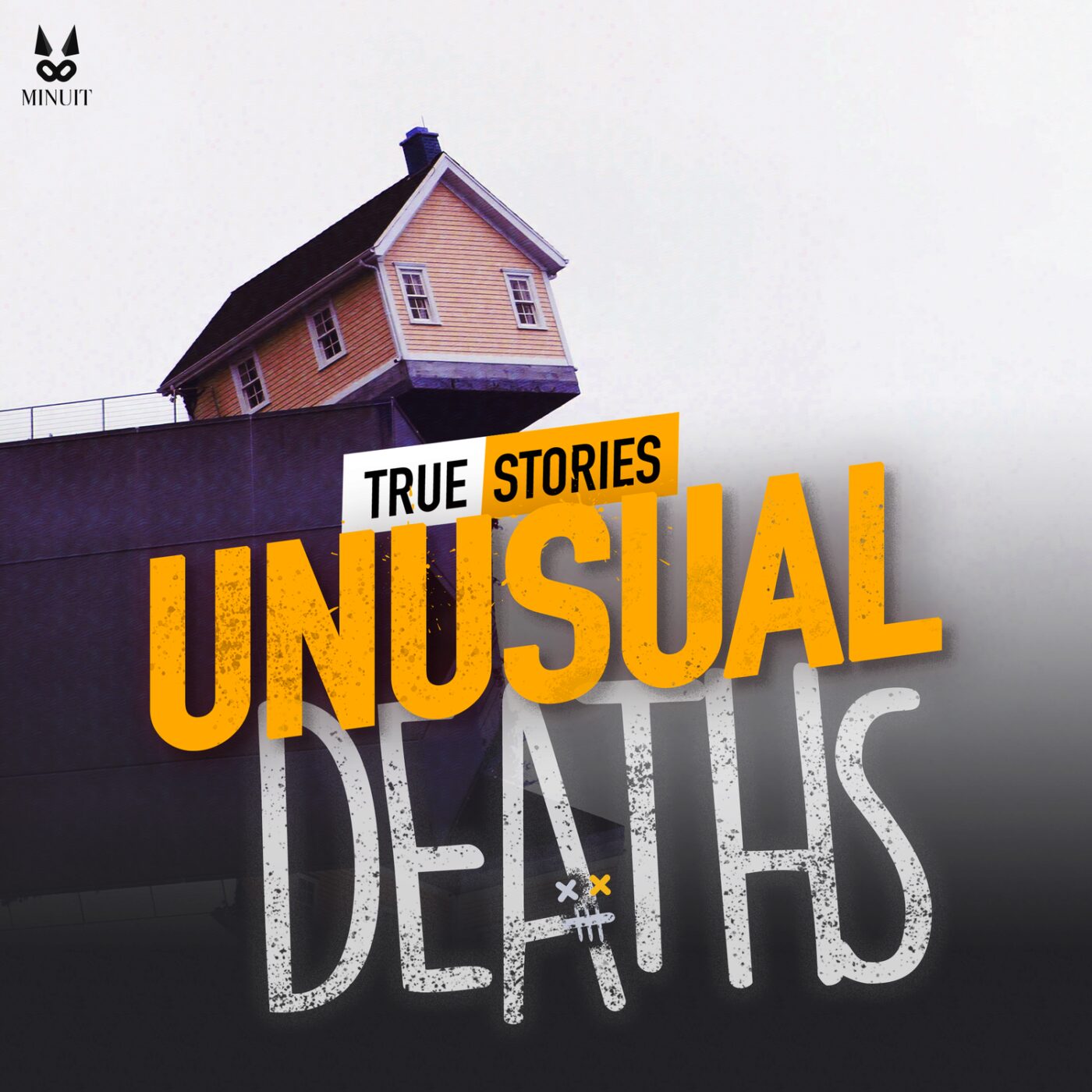 Water, thirst and overhydration (03:42)
What could happen to a woman in her forties, leading a peaceful life and who loves to drink water? What was the likelihood that drinking water would kill a woman in her prime? Well, it happened in 1975, to Tina Christopherson. Tina had decided to drink a lot of water to purify her body because she thought she had stomach cancer. So, can you die from too much water? In theory, it can't happen, everything should be fine, it's just water... But then, again, not everything always goes as planned... Sometimes it seems so absurd, so out of step...
Discover our other programs on your favorite podcasting platform:The Dumbest Criminals - True Stories.Sherlock Holmes, Private investigator.Arsène Lupin, The incredible stories.
Did you like this episode? Feel free to comment, share and rate it! See you soon for new stories! Midnight Studio. Addictive podcast creator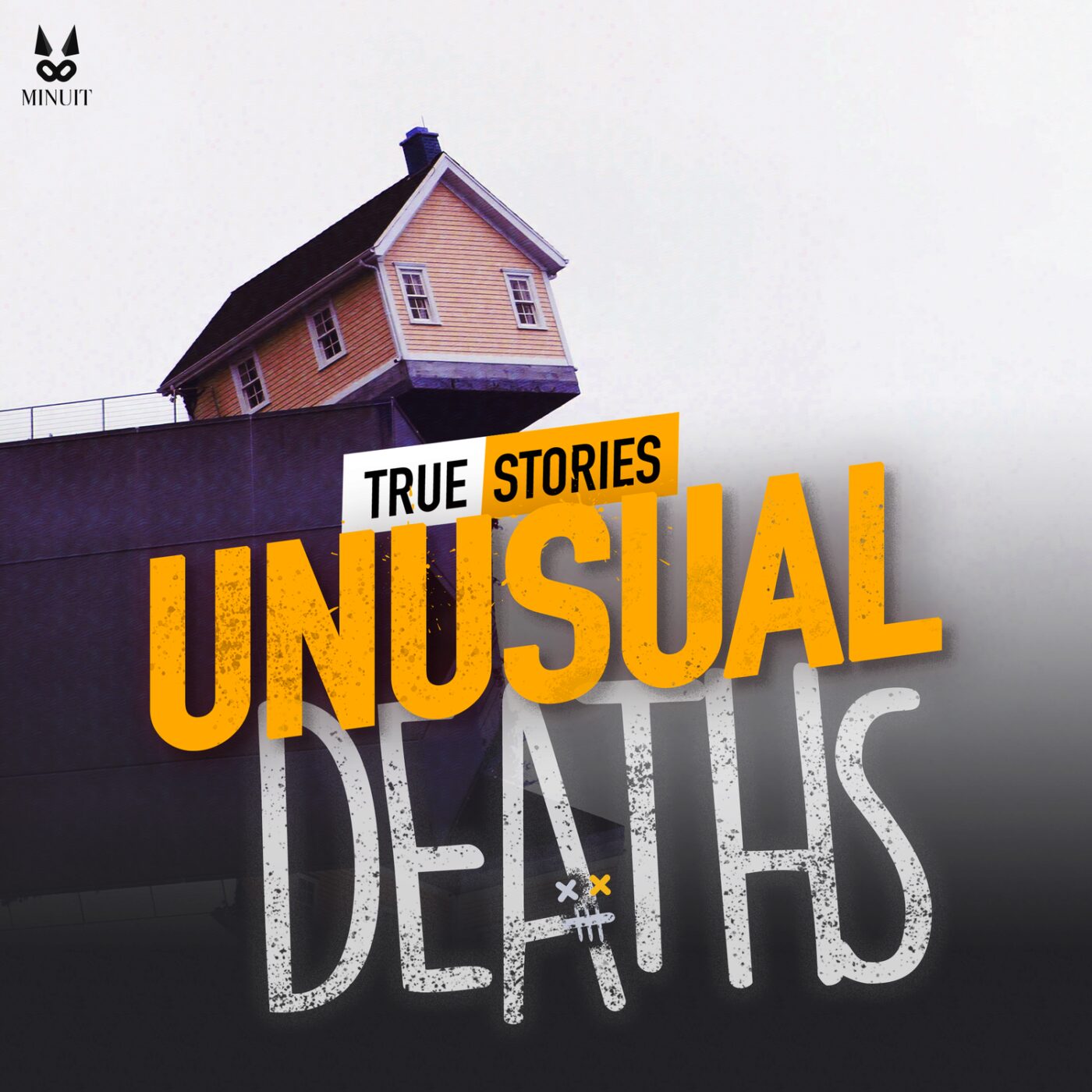 The laughing fan and his favorite comedy (03:34)
What could happen to a 50-year-old man with a tidy life, in great physical shape and looking forward to the broadcast of his favorite comedy program on television? What was the likelihood that his favorite sitcom would kill Alex Mitchell, a man in the prime of life? Well, it happened on March 24, 1975., to Alex Mitchell, a bricklayer in Norfolk, England, was watching one of his favorite television shows, the comedy program "The Goodies", and he literally died laughing after 25 minutes of intense laughter ...
Discover our other programs on your favorite podcasting platform:The Dumbest Criminals - True Stories.Sherlock Holmes, Private investigator.Arsène Lupin, The incredible stories.
Did you like this episode? Feel free to comment, share and rate it! See you soon for new stories! Midnight Studio. Addictive podcast creator
Unusual Deaths - Bonus trailer (00:43)
Discover the new Midnight Studio podcast: "Unusual Deaths, True Stories". 40 improbable and yet true stories where the tragic rubs shoulders with the absurd. Can we really die laughing? Or impaled by a straw? Crushed by a cow fallen from the sky? Or pierced by a flying umbrella? At first glance, no. Yet these and many other unusual dramas have actually happened. Discover these frightening and entertaining stories in our short podcast series "Unusual Deaths, True Stories", a Studio Midnight program (french company Studio Minuit : www.studiominuit.com)Produced by John Mac & Romain Landsberg. Narrated by Paul Spera.Discover our other programs on your favorite podcasting platform: - The Dumbest Criminals - True Stories. - Sherlock Holmes, Private investigator. - Arsène Lupin, The incredible stories.Did you like this episode? Feel free to comment, share and rate it! A 5 would be perfect. See you soon for new stories! Midnight Studio. Addictive podcast creator